Types of Lighting In Interior Design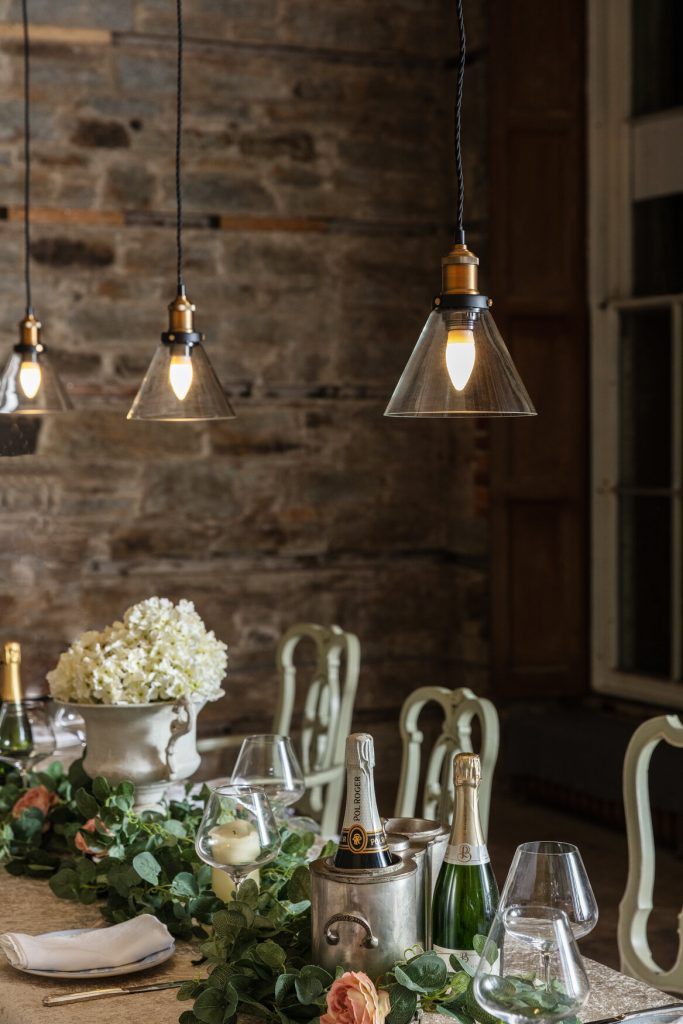 Lighting in a home is the make or break of any beautiful interior design. It is the magic ingredient which is designed to pull you from room to room, enhance features, and work cohesively with the role of the room as it changes throughout the day.
Although it certainly helps, picking the right type of lighting is so much more than, 'that light looks beautiful'.
Lighting should be aesthetically well matched to the space. But it needs to be function first, and the right type of lighting for that room for it to ultimately work.
There are many different types of lighting in interior design, each designed to aid a different purpose, task or interior design need.
Whether you're at the initial interior design phase or looking to reconsider your lighting choices, let's explore the different types of lighting in interior design.
Task Lighting
Task lighting is where lighting is strategically placed in an area where clarity and precision is required to carry out various tasks. When planning the lighting design in a room it is crucial to take this into consideration.
This type of lighting can be used wherever tasks, or additional clarity is needed. Such as in a kitchen, bathrooms, home office, garage, under cabinets and for lighting up pieces of art.
A common form of task lighting is downlights. They are not designed for use everywhere, but they are great for adding to areas that need the additional light. Tiltable downlights are an even better choice as the light can be directed to the desired area.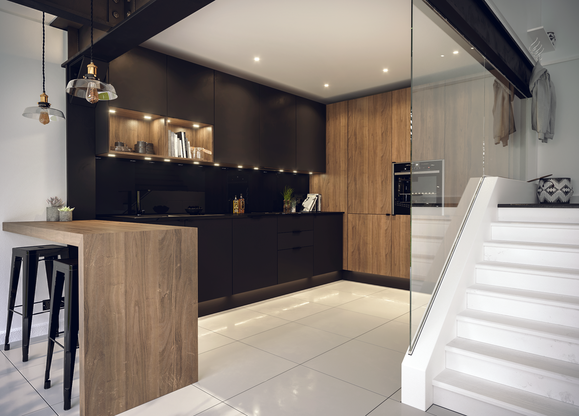 High CRI Lighting - Artificial Lighting
Have you ever heard yourself say the words, 'let me look at that in a different light?'. Well, that's all to do with one thing called CRI, colour rendering index, and it's a scientific reason as to why paint can look different in different lights.
CRI is the measurement of how colours look underneath a light source when compared with sunlight. It reflects the true colour of objects in the room.
A low, poorly performing CRI level (less than 97) can cause havoc with your interiors. It can make your painstakingly long decisions of choosing the right furniture and paint be a worthless effort, as they end up looking completely different in situ. Not convinced? A low CRI can even affect your mood.
A simple solution when adding bulbs to your light fittings is to look for those with a high CRI level >97.
As you can see, CRI plays a hugely important role in both the paint colour and the objects you hold in your home.
When choosing your lighting always aim for lighting with the highest CRI as possible for clarity and definition.
Wall Lights
Layered lighting in an interior allows you to create soft and subtle levels of lighting to enhance your interiors, but to also set the mood to the desired level when required.
Wall lights come in a variety of different styles to suit your home decor style, as well as being suitable for both indoor and outdoor use.
When selecting wall lights and where to position them think of why and where they might be needed. For example, a pair of wall lights on either side of a bathroom mirror provide excellent task lighting which avoids the overhead glare of a downlight. They also work incredibly well in a hallway where you may just want subtle mood lighting in the evenings and mornings.
Wall lights can act as a primary light source, but they are much more effective when used in a combination with other lighting types such as downlights and pendant lights.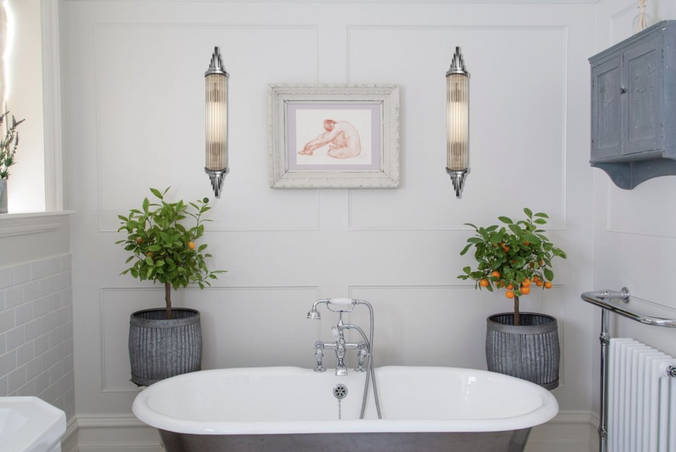 Pendant Lights
Pendant lighting is the crème de la crème when it comes to lighting an interior. You can up the style stakes with a pendant, make a statement, provide swathes of beautiful lighting, whilst aesthetically looking sensational in your interiors too.
The choice of pendant lights is so vast and varied that you can find something special for your unique space. Pendant lights can suit almost any room, they can light stairwells, make a statement as a row over a kitchen island and come into their own in a bedroom setup.
The key to nailing pendant lights though is to ensure you have full control over the flexibility of the lighting levels...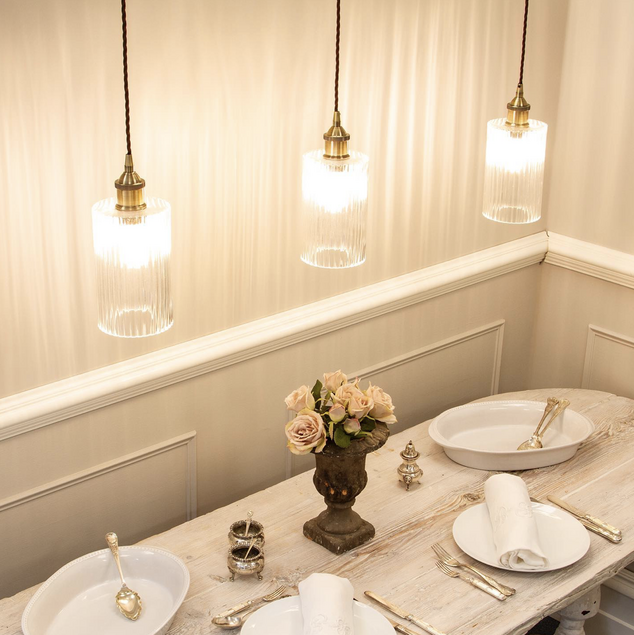 Mood Lighting
As well as creating an atmosphere, different types of lights can evoke different moods. Mood lighting does become more of a strategic lighting strategy to reflect your daily needs and mood.
Having full control over the flexibility of your lighting scheme allows you to adjust lighting levels as the roles of your rooms change throughout the day.
As an example, you may need full brightness for precision in your bathroom in the morning, but in the evening you might want to take things down a notch to relax in the bath. The bathroom and kitchen are two rooms that require the greatest levels of flexibility.
Installing a dimmer switch is the easiest way to create atmosphere. Whether dimming your lighting after a taxing day, or getting ready for a relaxing evening in the living room to create the perfect mood.
When it comes to lighting your interior, don't think your work is done once the furniture and paint has been picked! The lighting is what will make your interiors work smarter, not harder and creating that gorgeous flow room to room will finish off your interior design perfectly.