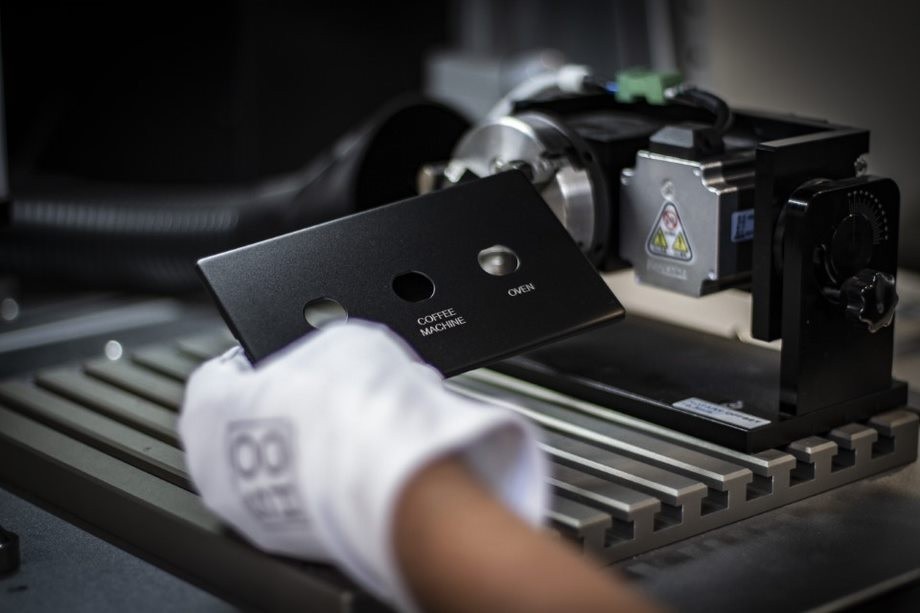 On average we engage more with switches and sockets than any other design feature within an interior, and a combination of a beautiful aesthetics with practical functionality is key. As such, we are delighted to offer a personalised engraving service across our full range of switches and sockets that will enable you to customise your selections to your personal requirements and interior. They not only look stunning but are also hugely practical.
Many of us experience the process of guessing which light switch controls which set of lights, and endure a flashlight show of unwanted illumination as we identify which is the correct switch.
Let our personalised engraving service make this a thing of the past.
It is all about quality and choice. Providing that extra layer of customisation to truly reflect your style and personal design needs. Our Fusion range of switches and sockets widens this choice and offers you an unprecedented blend of finishes to select from to compliment other hardware finishes within your interior.
With this level of customisation, your switches and sockets can truly reflect your style and design flair.
Please note the following points, before entering your enquiry:
This product comes with a 14-day lead time, and this starts from acceptance of the artwork/layout of engraving.
If you are looking to purchase non-engraved items as part of your order, please go ahead and place the order online for these items prior to completing this form.
Our Bespoke Engraving Pricelist:
1 Gang Product £39.99
2 Gang Product £43.99
3 Gang Product £46.99
4 Gang Product £61.99
5 Gang Product £65.99
6 Gang Product £68.99
8 Gang Product £72.99
9 Gang Product £76.99
12 Gang Product £79.99