Lighting Trends 2021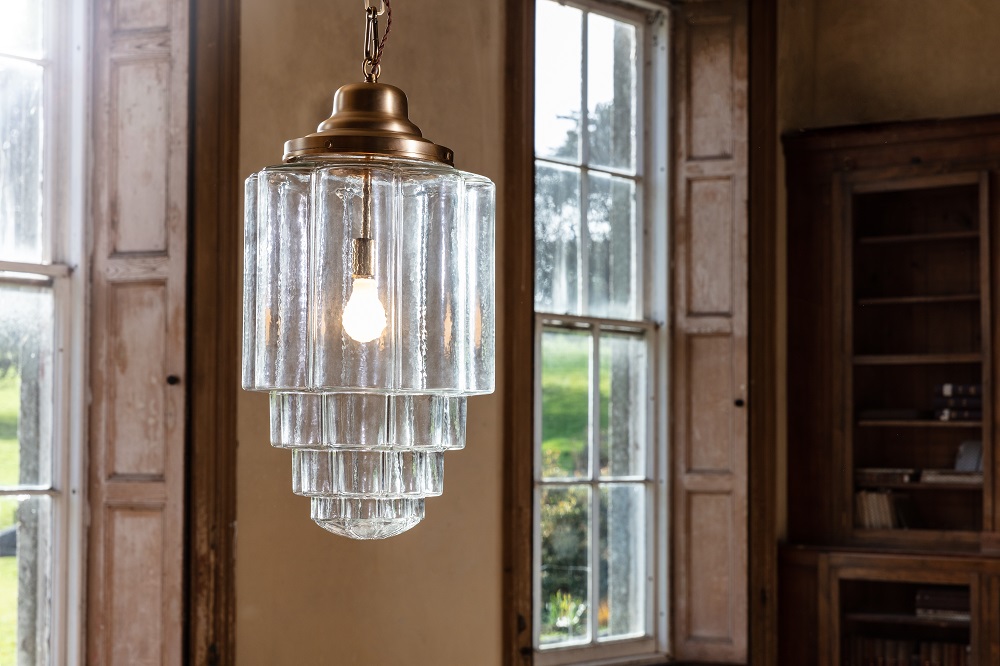 Looking ahead to 2021, whilst we certainly can't predict the future, thanks for that 2020... Something we can be sure of is the emerging new interior trends that will very much be in force in 2021.
From bold statement pieces to pops of colour, we look ahead to 2021 to explore the exciting new trends that we can expect to see in our interiors next year.
Statement Pieces
Where less is more, but not quite.. Statement lights are in, creating presence and gravitas in a room. It's not all about the size. A bold style or a dramatic look is enough to create excitement throughout the room.
Putting an industrial light into a period or traditional setting creates a truly stunning effect. The Warwick Brass Long Drop Light does just that. The solid brass Warwick makes stylish design statement which commands attention and admiration.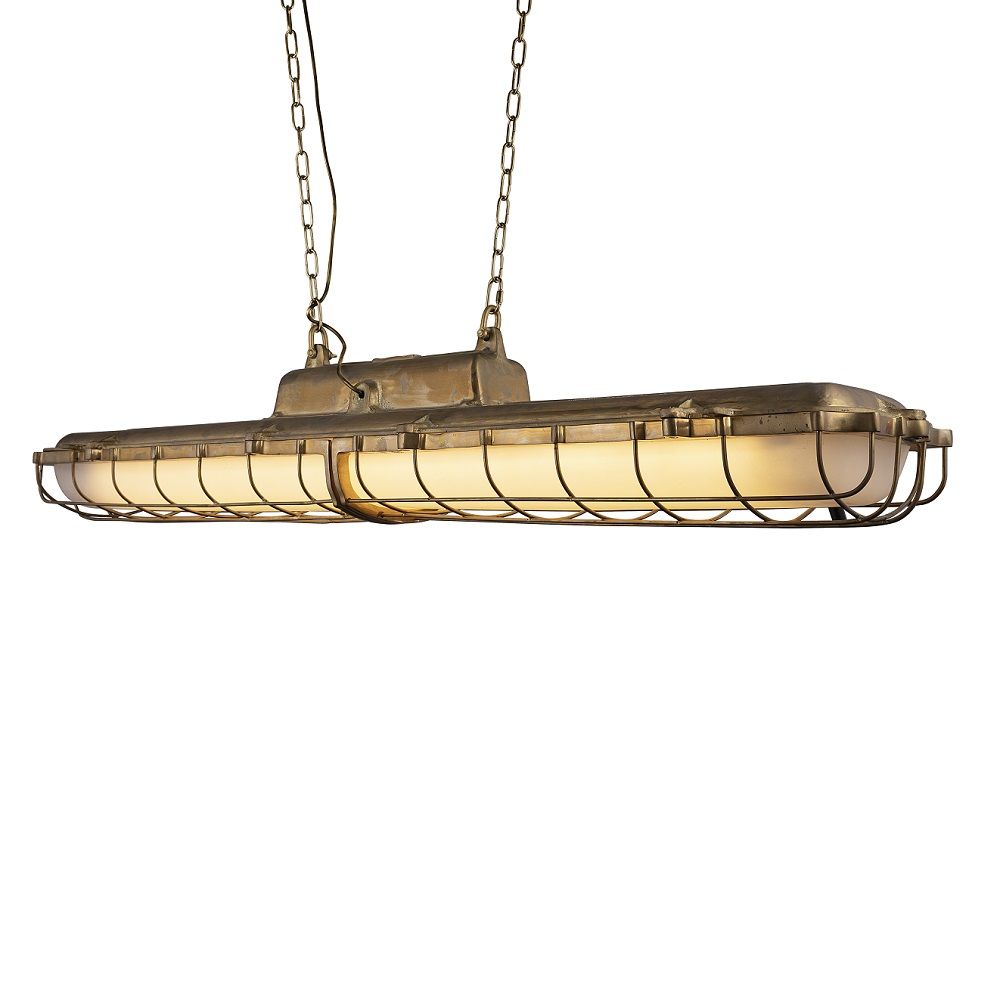 Pictured: Warwick Brass Industrial Strip Light - The Statement Collection
Patterns & Colours
As we explored in our best interior trends from 2020 post, floral wallpaper and patterns are a trend that people are starting to gravitate towards more and more. It's no different when it comes to lighting.
Matthew Williamson said 'Colour and pattern can be such vital elements in both our lives and our homes. They can speak to us at aesthetic and emotional levels, elevating our homes, infiltrating through the walls, the furnishings, and of course, through accessories like lampshades'.
With the nod towards bringing more pattern into our home through way of decorative pieces, this could easily be achieved with a series of patterned table lamps dotted around the room. Matthew Williamson demonstrates this with his new collection with Pooky. Patterns don't have to be garish! Instead, it's quite the opposite. Creating a playful, elegant and fun enhancement to a room.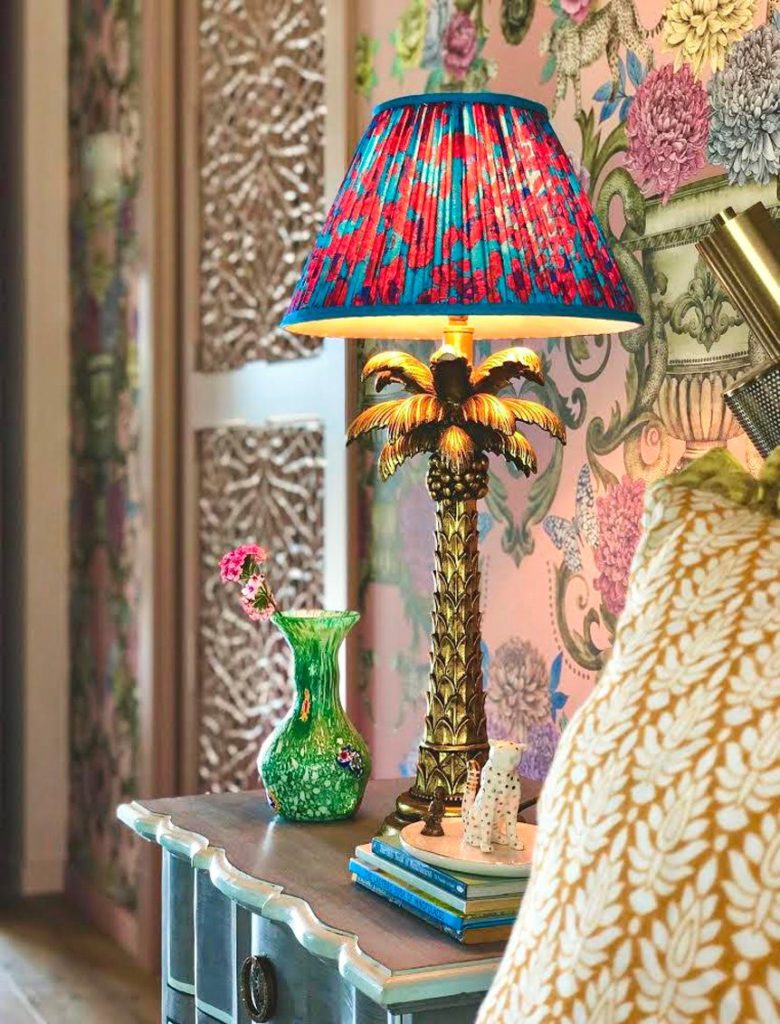 Image: Matthew Williamson x Pooky
Brass Is In
Warmer tones of brushed brass continue to be on the rise. As darker tones in homes on walls and doors are adopted, this metal has become a wonderful complement and contrast to the darker hues.
Ungalvanized brass provides a stylish reflective period finish which can be left to naturally patina and darken over time to a more muted and matt aged brass finish. Alternatively, it can be occasionally polished to retain it's rich, honeyed reflective appearance.
Part of Soho's Schoolhouse collection, the Glasshouse Polished Brass Opal Art Deco Pendant Light offers elegance and timeless sophistication. This iconic pendant is available in polished brass, lacquered aged brass or polished Nickel finishes.
Pictured: Glasshouse Polished Brass Opal Art Deco Pendant Light
Mixing & Matching
There's no need to fear the contrasting of metals and styles in 2021. Well, almost! Robin Baron, principal of Robin Baron Design said 'What I'm seeing for lighting trends for 2021 includes a unique mix of materials, finishes, and styles. Think: combining oil-rubbed bronze together with gold as well as using both hammered and smooth metals. 2021 is all about breaking away from what we typically expect in lighting and expanding our point of view. Lighting is like jewelry in a room—make it count'.
Think of your whole lighting scheme when mixing and matching, straight down to your switches and sockets. Our Fusion range allows you to mix up to three metals, offering a classy, elegant and unique finish.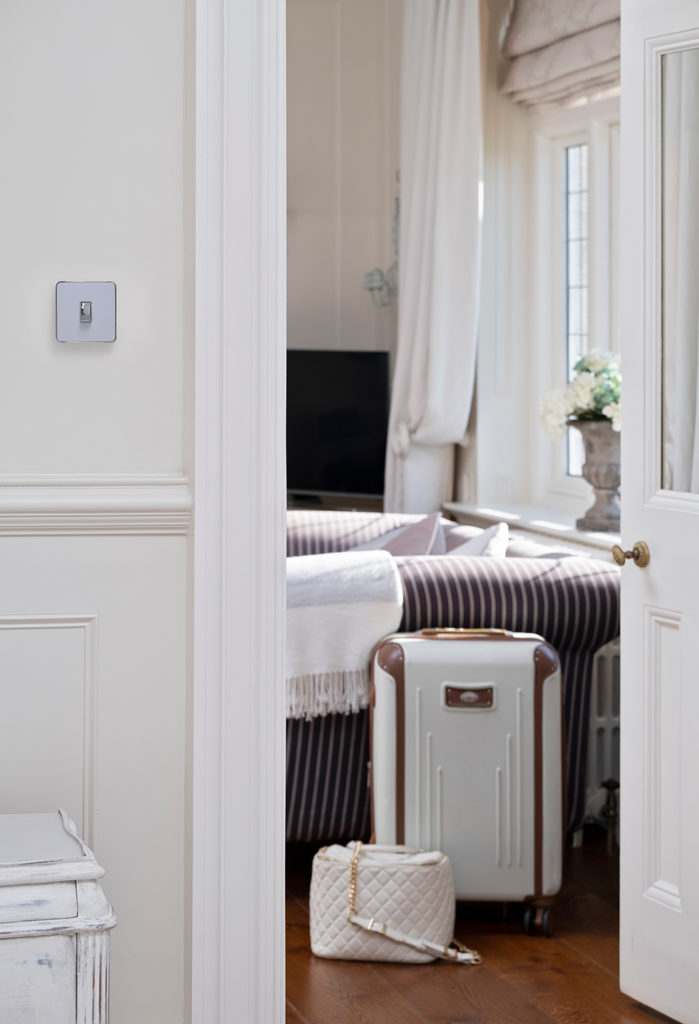 Pictured: Soho Fusion White & Polished Chrome With Chrome Edge 10A 1 Gang 2 Way Switch White Inserts Screwless
Sustainability
Sustainablity continues to be a dominant factor in consumers buying behaviour from their clothing right through to their interior pieces.
This trend extends to natural materials including wood, glass, fabric, bamboo, imitation paper. If the idea of caring for the environment resonates with you, then this trend is one you won't want to miss out on.
Anything that can make a reference to nature is going to be highly relevant in 2021. From chandeliers in the form of branches to wall lighting with glass in the form of drops. This is definitely a trend to keep a watchful eye on throughout the next few years.
2021 is set to be a fantastic time for emerging lighting trends. Lots of colour, daring statements and a lot of fun!