Best Interior Trends From 2020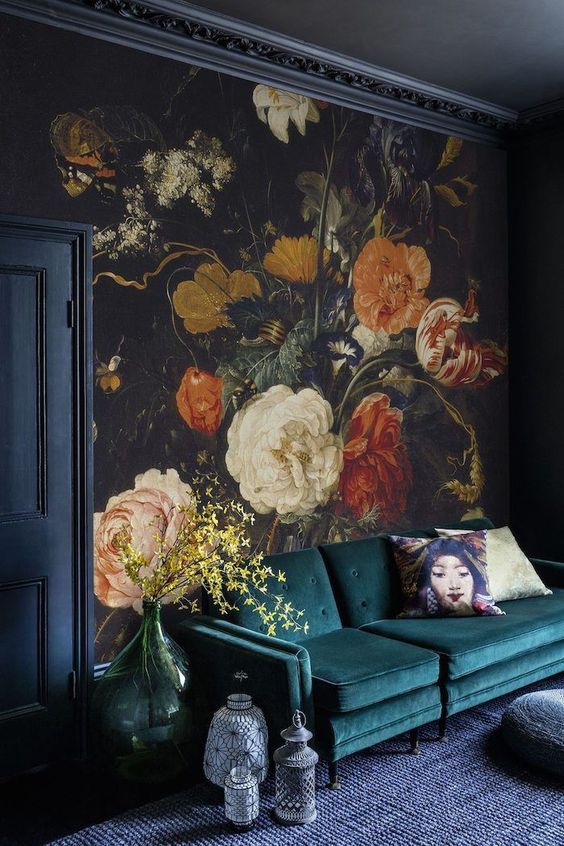 Image: Pinterest
Whilst 2020 has been a difficult year for most of us, I think we can all agree that we have grown to love our homes more than ever. And if we didn't at the start, we certainly do now. Those DIY jobs that were put to the back of the list every weekend because 'I don't have time' suddenly didn't cut it anymore!
It certainly has been a great time for those long overdue home improvements. So, whilst 2020 hasn't been the kindest, there have been some simply wonderful interior trends that have been born.
We take a look back at 2020 and some of the best interior trends that have made us gasp, covet and lust over!
Floral Wallpaper
Caroline Rafferty of Caroline Rafferty Interiors said 'our clients are gravitating toward fresh interpretations of floral patterns'. If you want to really make a statement in a room, this is one sure fire way to do it. Adding depth and pops of colour with minimal effort.
We touched on floral wallpaper back at the start of the year with William Morris Home Design Inspiration. Wallpapers are certainly what William Morris is famous for and they look simply stunning in both traditional and modern homes.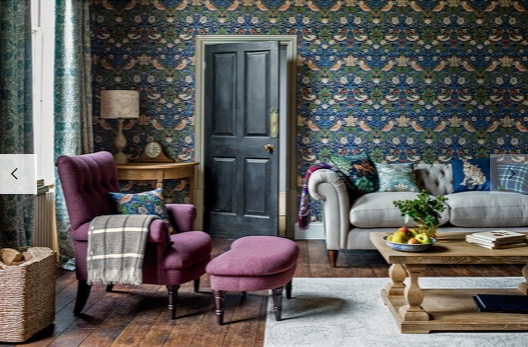 Dark Painted Doors
We're taking a nod to the dark side with this emergent trend. Painting an interior door in a dark shade adds depth and character to a room. The idea is to bring them to life with detailed hardware touches. Long gone are the days where we need to fear dark colour.
You may already have a dominant metal throughout your home that you have in mind. Brass, golds and polished chrome will pop against a door. You could add further dominance by adding relative sockets and switches in the metal of your choice to match your door hardware.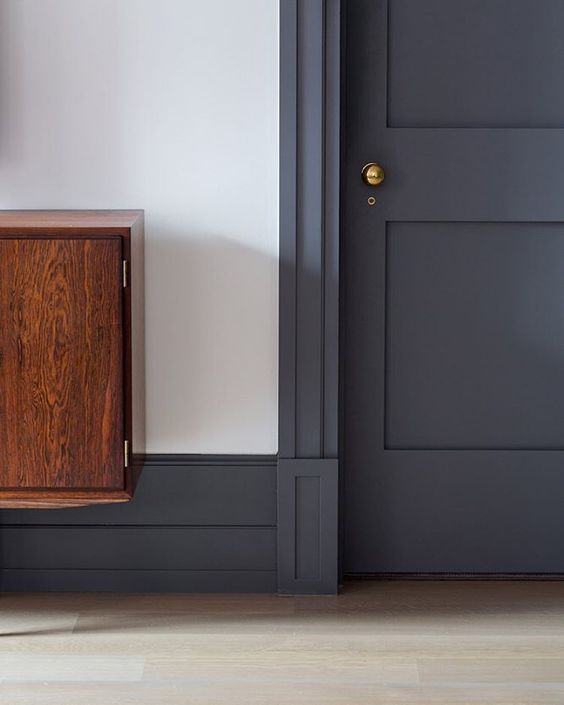 Image: Pinterest
Multi-functional Spaces
As more of us have had to adapt to working at home this year, interiors have seen a huge shift to creating rooms that are multi-functional.
Lisa Adams from Design Closet said 'While workspaces become less formal and closets are becoming increasingly important spaces in the home, more and more clients are opting to take back wasted space in their home offices! A closet can easily be combined with an office, since both spaces are able to disappear behind doors when not in use'.
The key is blending the two whilst still maintaining a productive and unobtrusive working space.
Image: Pinterest
Japani
There continues to be a strong Japanese element running through interiors. It's something that's set to be even bigger this Autumn/Winter. Japani is a gorgeous fusion of Japanese minimalism and rustic Scandinavian simplicity.
The blend of these loved interior styles results in creating a sanctuary, with uncluttered spaces, clean lines and soft hues.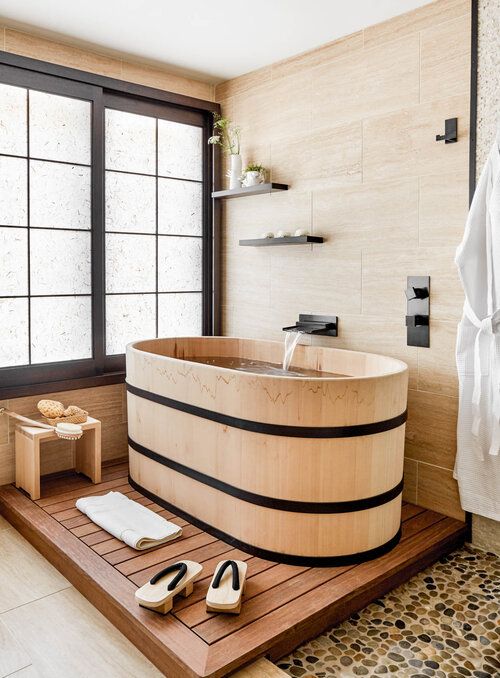 Image: Pinterest
Mixing Metals
 Mixing metals and finishes can be a fabulous enhancement to an exciting interior. It's something that we are beginning to see more and more of. It is something that needs to be nailed with precision though, or the result can leave you saying 'less is definitely more'.
Giving this trend the spotlight it deserves, 2020 saw Soho Lighting launch their own Fusion range of sockets and switches to help customers mix metals confidently in their homes.
 This hand-crafted collection provides an unprecedented choice of finishes and never-before-seen opportunities for personalisation. Mixing metals has never been so easy.  Screwless, stylish and unique.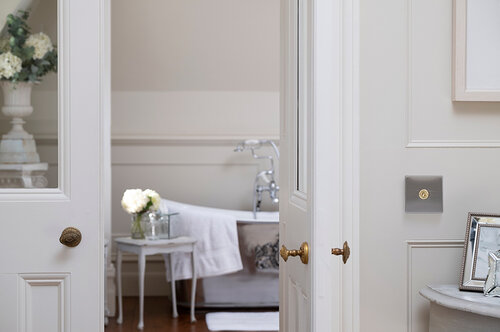 Real Greens and Dried Flowers
2020 has seen us ditch those fake plants and breathe harmony into our homes with green plants.
Dried flowers continue to grow in popularity thanks to the likes of Instagram and Pinterest. Dried pampas grass is currently having a moment, adding simplicity, delicate textures and neutral hues to a room. Whilst being maintenance free too!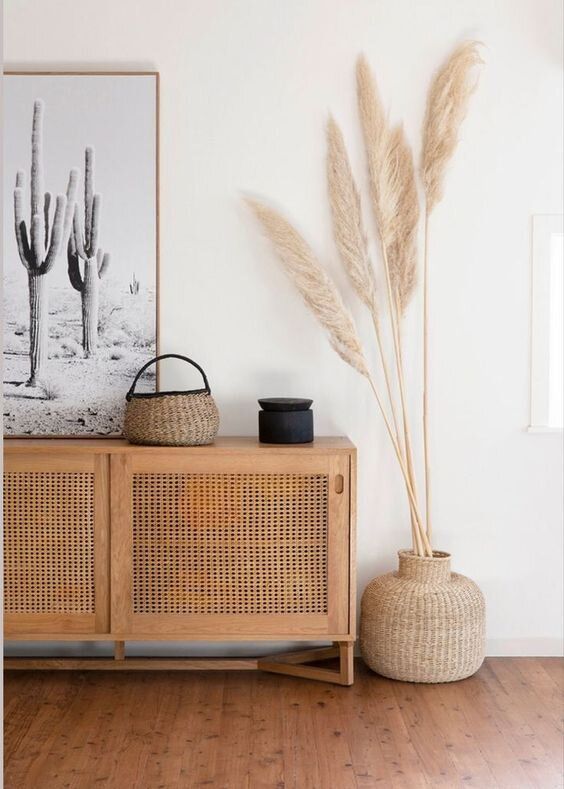 Image: Pinterest
There's only one thing left to do, time to predict those interior trends for 2021!