Liven up your Interiors with Mint Green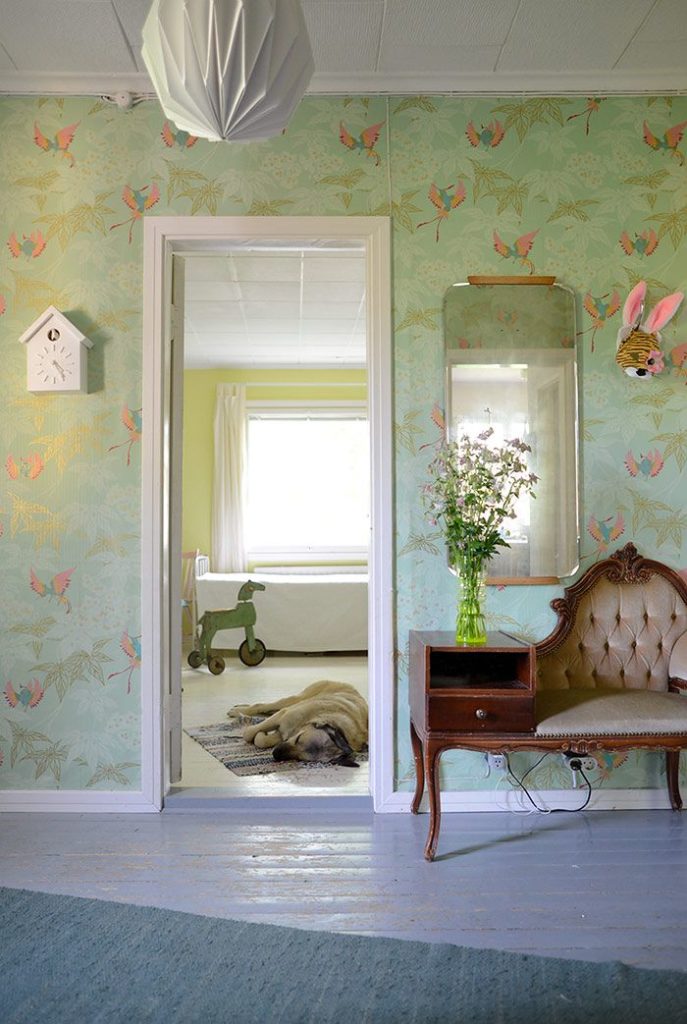 Mint green is a deliciously fresh and timeless colour. It's the kind of colour that will add elegance and sophistication to a room with ease. Having long been used in luxurious wallpapers and fabrics it's not hard to see why this is such a sort after colour for decorating home interiors. It's also a very versatile colour and can lend its self to creating many different interior styles. From minimal to luxurious, mint green can do it all! So today we're going to share how to style mint green to create three completely different looks at home.
1. Mint Green is the key to Luxurious Living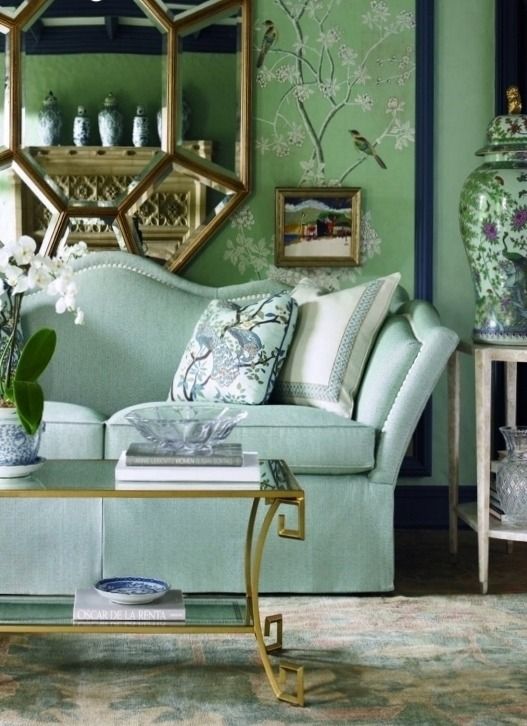 Mint green is the perfect colour to create a luxurious looking room. For this look it's best to go big with decorative rugs, fabrics and wallpapers. So dive into those Chinoiserie style fabrics and wallpapers that hark back to the exuberant style of Chinese and East Asian arts. Or indulge in a hint of rococo inspired furniture that won't fail to guild your home with decadence.
It's also best to bring in some warm tones with golden and brass accents. You can achieve this with gold-framed artwork on the walls, brass taps and light fixtures, golden pillows, gilded mirrors or even some grand gold curtains.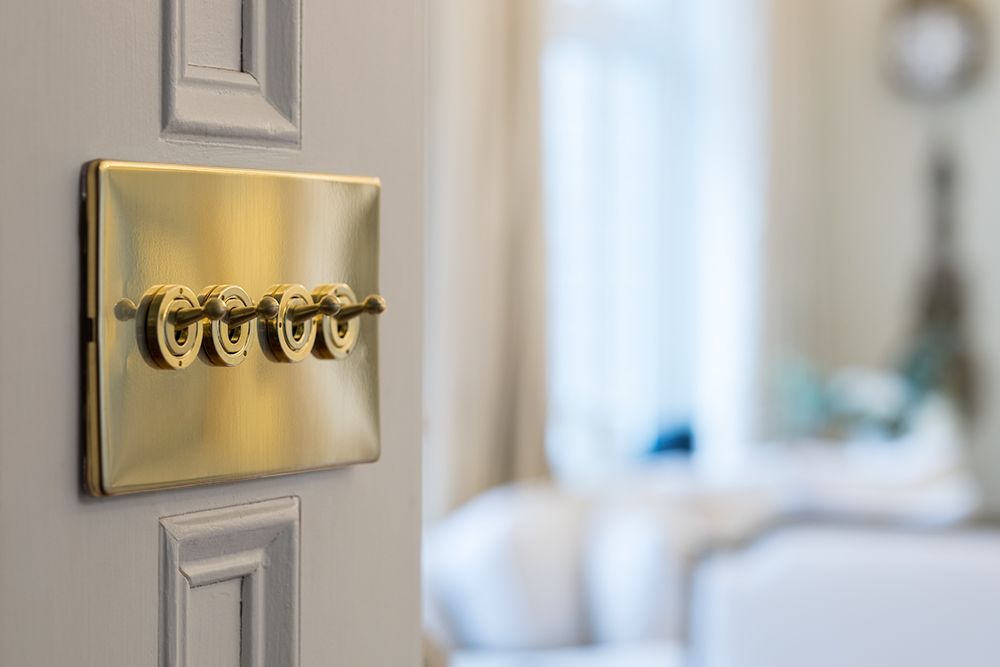 Link: The Savoy Collection Brushed Brass Period 4 Gang 2 Way Toggle Switch
The key to this look is asymmetrical floral and exotic patterns that are refined and elegant without being fussy and overbearing. So pick you patterns wisely and let the mint green breath some life and luxury into your home.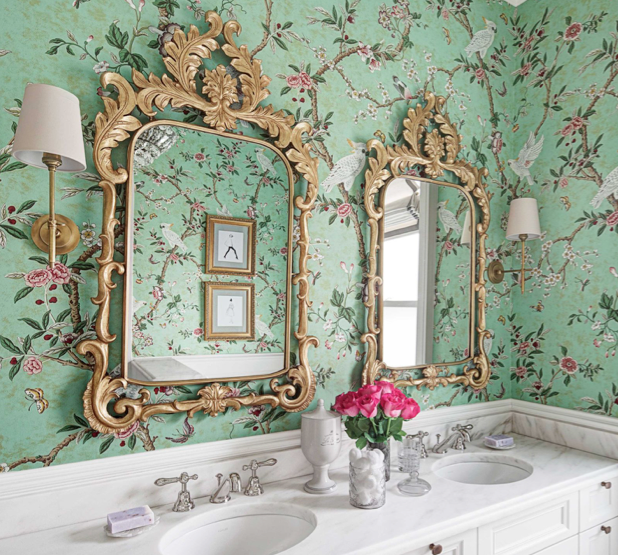 2. Neutral and Minimal Mint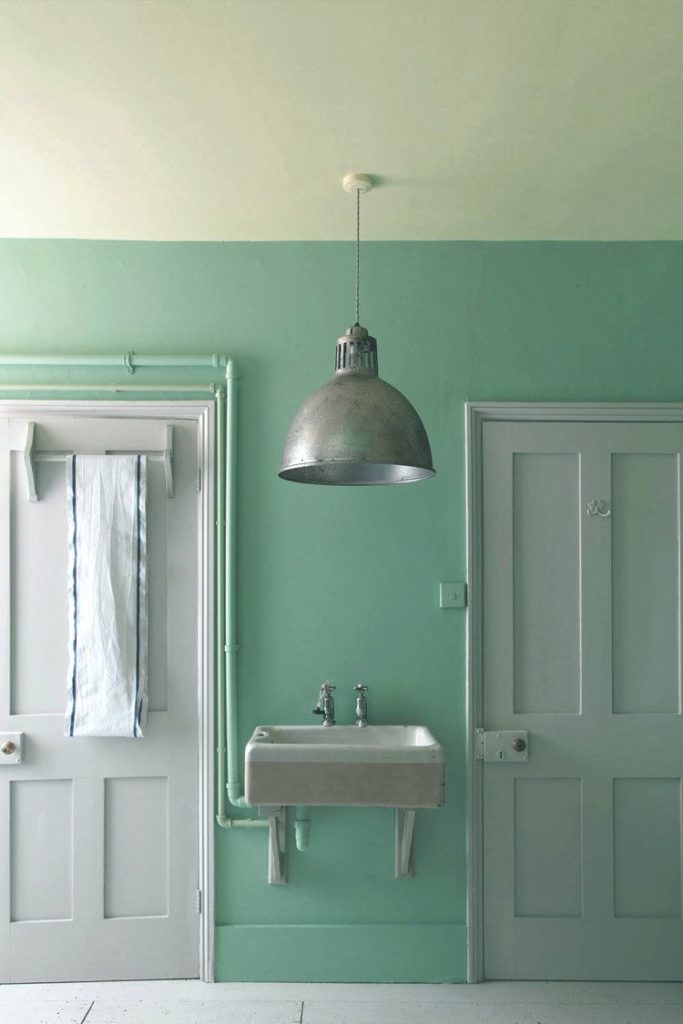 To create a more calming, natural and minimal look it's best to not go overboard with the mint green. Find a tone of mint green that isn't too bright and then keep it to a minimal.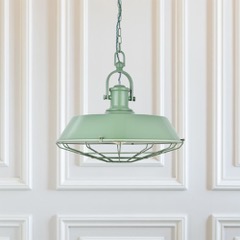 Link: Brewer Cage Industrial Pendant Light Chalk Mint Green - Soho Lighting
Accent walls, storage units, curtains, and furniture are all great ways to bring this colour into your home spaces. Just make sure to balance the mint green out by pairing it with more organic and soothing colours.
Link: Warwick Aluminium Industrial Strip Light - The Statement Collection
Paint walls or find light fixtures in tones of grey, white and oatmeal. This will help give you a space that's inviting, fresh and airy. For the floor, natural woods or wooly carpets are best; as they will add some much needed warmth while keeping that minimal feel.
However if you want something a bit bolder, try adding in some darker shades for a bit of contrast. Charcoal or earthy pillows, lampshades, pendant lights and chairs would be perfect for this. Just remember for this look to stay away from overly decorative mint green patterns and instead opt for solid colour accents.
3. How to make Mint Green Modern and Contemporary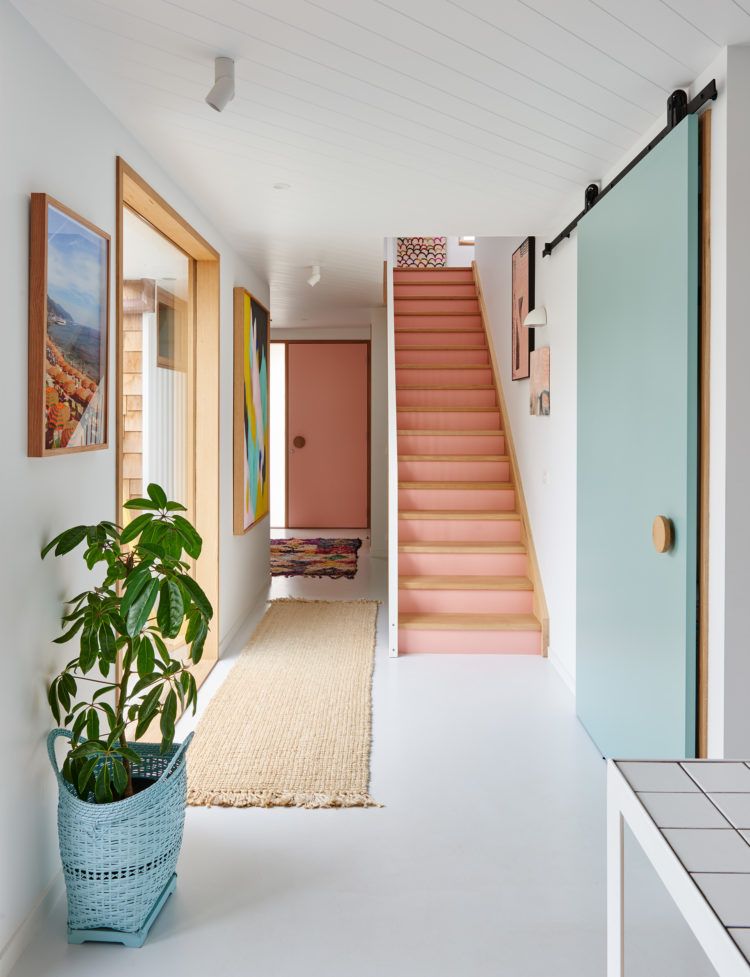 Time to jazz things up a bit with contrasting colours and bold lines! Modern and contemporary is all about creating a room with energy. So it's time to be a bit more daring with your colours and fixtures. So don't shy away from adventurous coral pinks, sumptuous reds or bold blacks. These vibrant tones placed next to a cool mint green will really make a room pop.
Furthermore if you want to create a modern interior that has a more fresh and feminine feel try adding in some rose gold and floral accents. These finishes will soften the mint green and create a contemporary pastel vibe.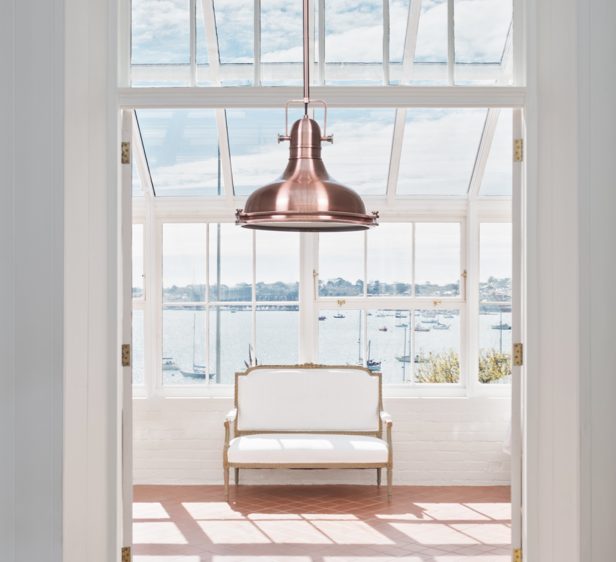 Link: Cambridge Rose Gold Bell Shaped Ship Pendant Light
On the other hand when mint green is styled with black and geometric accents it will create a contemporary look that's more clean cut and masculine. Chrome finishes will also give this look a more modern and crisp feel.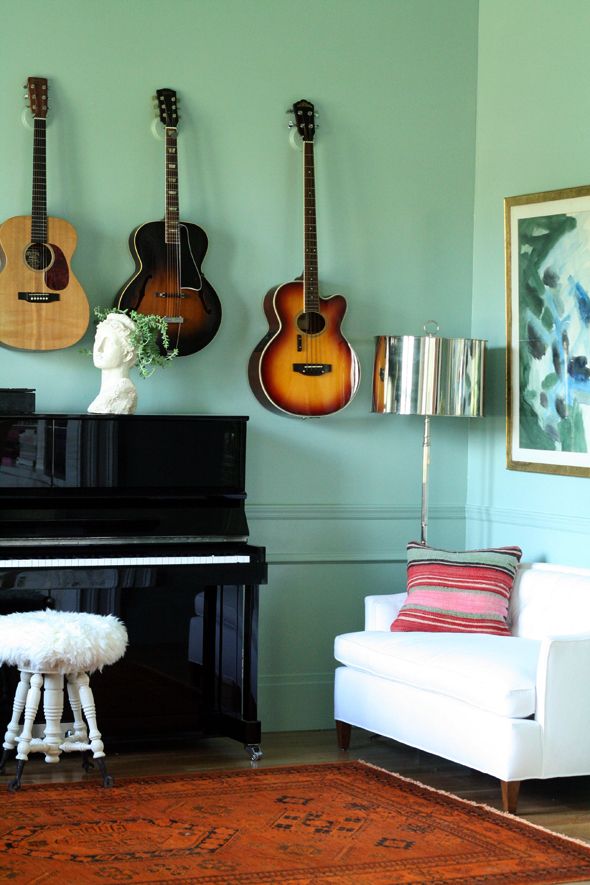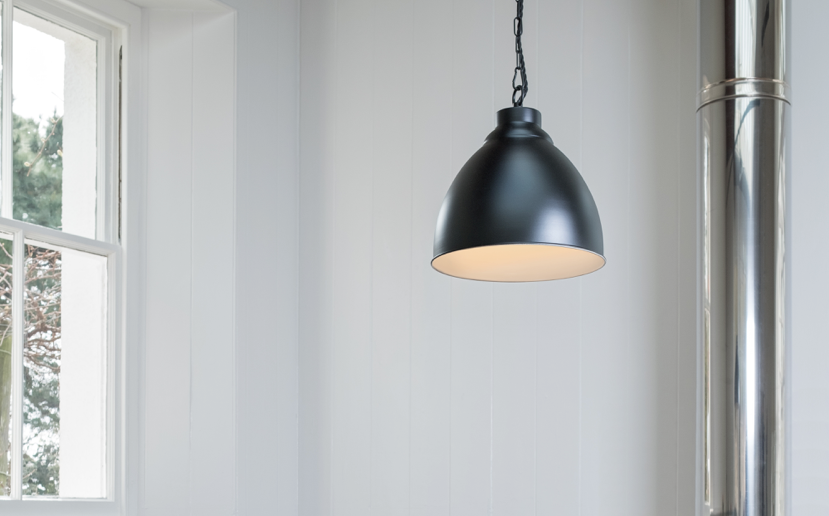 Link: Oxford Vintage Pendant Light Matt Black - Soho Lighting
So as you can see mint green is actually a surprisingly easy colour to style once you know the basics. And because of its versatility it's easy to create different looks with a few small changes.
Fresh and on trend this is also a colour that won't be going out of style any time soon. So if you're worried about your mint green room looking dated in a few years time, put those worries away! This fashionable colour never tires and is always full of life.