Lighting Minimalist Interiors
"Simplicity is the ultimate sophistication." —Leonardo da Vinci
Creating a minimal look in the home can be a challenge, especially when there is so much more choice out there today, it's easy to want everything. But there is also joy in bringing attention to fewer but more treasured items within your home. Today we're going to share all those minimalist principles and how to get it just right.
1. Understanding Minimalism: Less is More
So we what to have a minimalist home but first, what is minimalism? Minimalism began emerging as a movement in the visual arts in the 1960's with pioneer artist like Yves Klein's monochrome paintings. Inspired by the Bauhaus movement minimalism took form with function to a new level, with the motto 'Less is more' laying the foundations for what it stood for.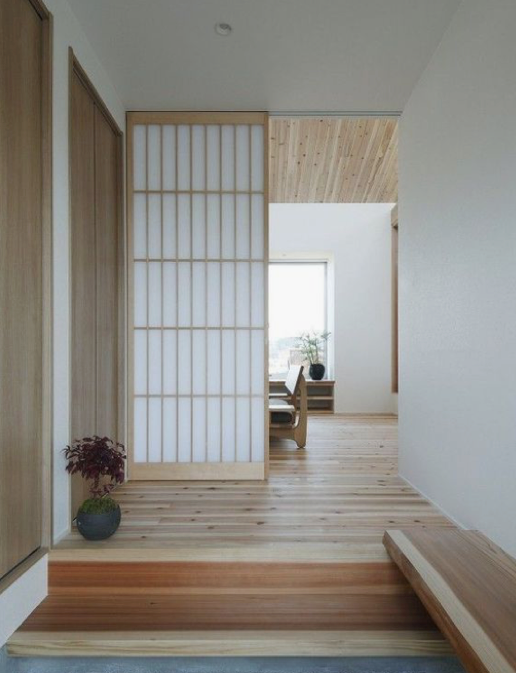 Japanese aesthetics like 'wabi-sabi' also had a big influence on emerging minimalist design. Wabi-sabi embraces the beauty in simplicity. Minimalism emulates this mentality.
Minimalist design has being gaining more and more popularity over the years and it's not hard to see why in our ever-growing fast pace of life. Minimalism is even believed to have emerged out of our ever-increasing chaotic lifestyles. With the rise of rapid urbanization, new technologies and booming population minimalism was a way to take a step back from all of this for a moment. Although not for everyone, minimalist design in the home creates a feeling of calm and sophistication that's simple and mesmerizing.
2. Let Minimalism Shape your Home
So now we have a better understanding of minimalism, how best to go about creating this aesthetic in your own home? Striping your interiors down to its basics is the first step. What is it you need and what is it you don't need? Basic geometrical shapes, simple materials and unornamented or patterned design is fundamental to this look.
Go for clean-cut furniture, with elegant, unfussy design. Monotone sofas, made with few details and simple materials like leather, linen and cotton are all good choices. Furthermore spending a bit more on furniture that is made with good craftsmanship and high quality materials will be much more lasting in both design and durability.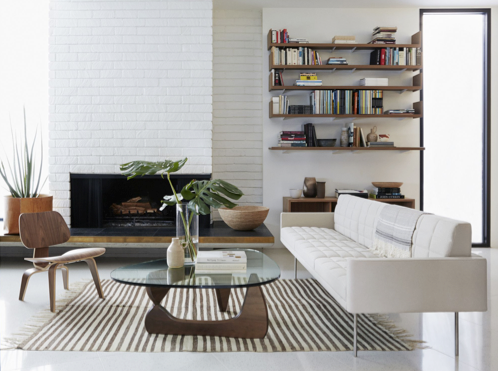 Wood, metal and glass are also great materials for minimalist interiors. Use it in furniture like desks, dining tables or coffee tables to create more movement of light and space in a room.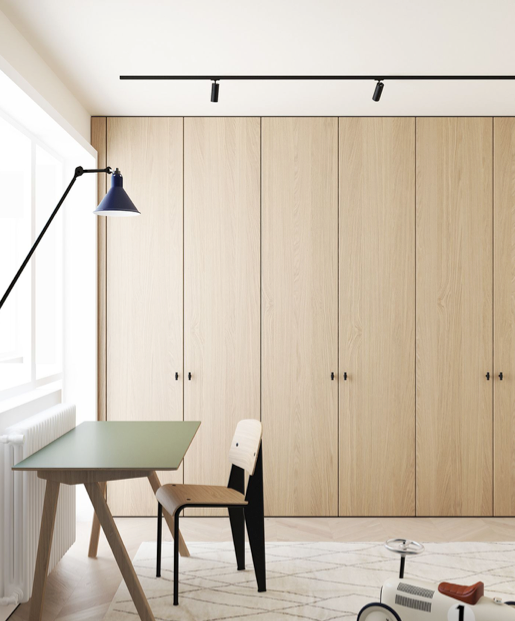 Clever storage is also crucial to creating a minimal interior. Core minimalist design will say you need to cut down on everything but as we all know not only can this be difficult but it can be impractical too. Clever storage provides a compromise so that you can hide away all the essential clutter but still live the minimal interior lifestyle you seek. After all 'out of sight out of mind'.
With softer comforts like rugs and cushions, favor natural materials like linen, wool and cotton and stay away for synthetic or patterned fabric wherever possible. Colour is always a matter of choice but calmer and more natural colours fit a minimalists colour palette best.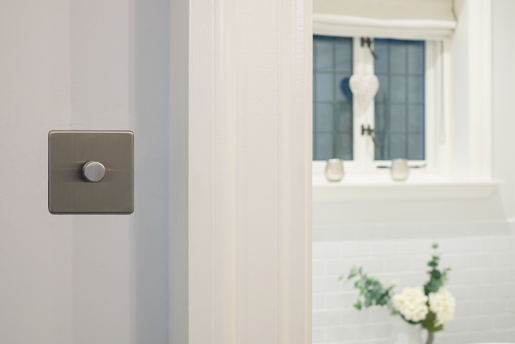 Link: The Lombard Collection Brushed Chrome Luxury 1 Gang 2 Way Trailing Edge Dimmer
Finally don't forget to look at the finishing touches like, skirting boards, door handles, switches and sockets. Again go for unembellished, simple designs that are seamless and screwless wherever possible.
3. Minimal Lighting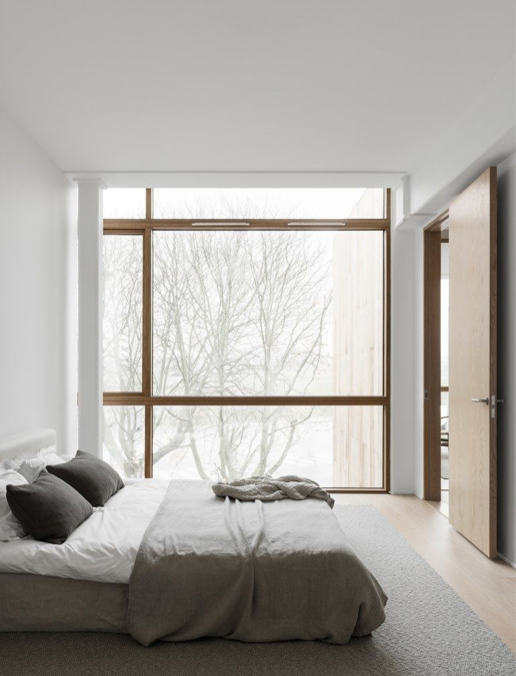 Now minimal lighting doesn't mean you need to live in a darkly lit home, quite the contrary, minimalism is all about light and its relationship to the space between it. Finding the balance and cohesion between natural light and artificial light can be tricky but once found it will completely transform your living spaces.
If you are lucky enough to have lots of natural light then allowing that to lift up a room is wonderful. However not everyone has lots of natural light and even when you do it can be unreliable with the changing of seasons, weather and of course at night. Using artificial light in these instances is essential.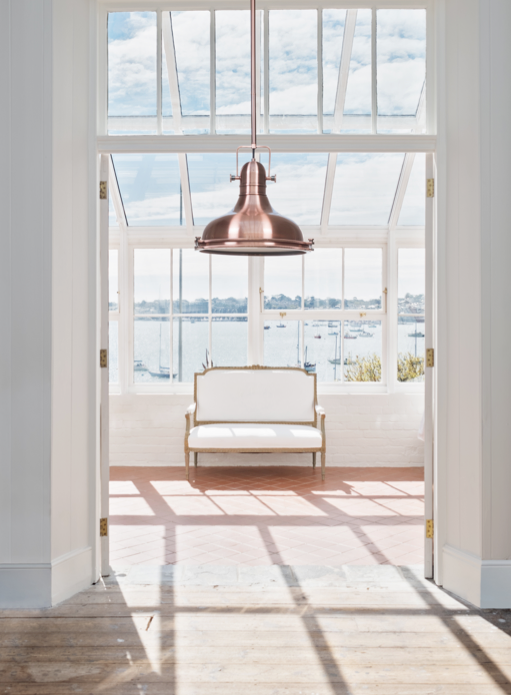 Link: Cambridge Rose Gold Bell Shaped Ship Pendant Light
So how to keep it minimal? Materials are one easy way to do this. Sticking with the minimal basics of metal and glass is a fail safe. However again make sure to go for quality over quantity. Bring lights into your home that are well crafted with simple, elegant and robust design. Stay away from lights that are overly decorative or fussy.
Furthermore since you'll want as few lights as possible cluttering up your minimal interiors, picking lights that have high performance that will emit a lot of well balanced light it vital. This can be achieved both by selecting the right light fixture and by using high performance bulbs.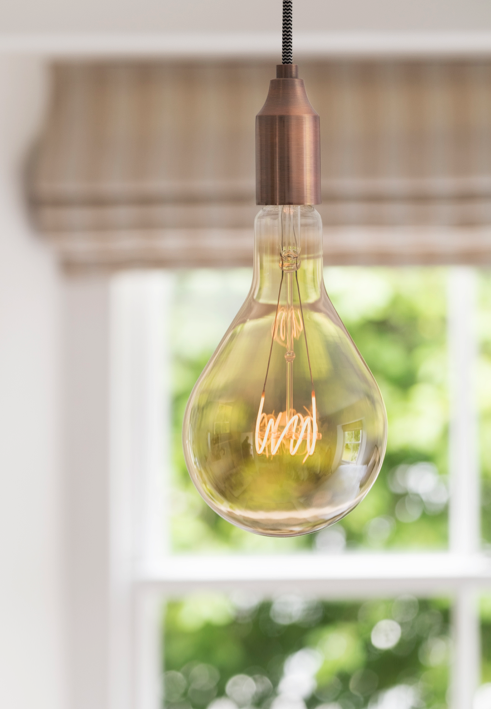 Link: Preston E27 4W Giant PS42 Sunset White LED Bulb
LED bulbs are one of the smartest options for bulbs these days. Combining classic design with high performance that's more eco friendly they're the perfect choice for a minimal home.
Thank you for reading and hopefully now you're all set to create the minimal interiors of you dreams! Time to embrace your minimal roots! Just remember not to go overboard and don't forget...
"The secret of happiness, you see, is not found in seeking more, but in developing the capacity to enjoy less." —Socrates