Soho Lighting joins forces with the Jean Queen for International Women's Day 2022
International Women's Day (March 8) is a global day celebrating the social, economic, cultural, and political achievements of women. For #IWD22, one of the missions is to forge inclusive work cultures where women's careers thrive, and their achievements are celebrated.
This International Women's Day, we have joined forces with Queen of Denim, Donna Ida, to #BreakTheBias and challenge the stereotypes that women face in the workplace.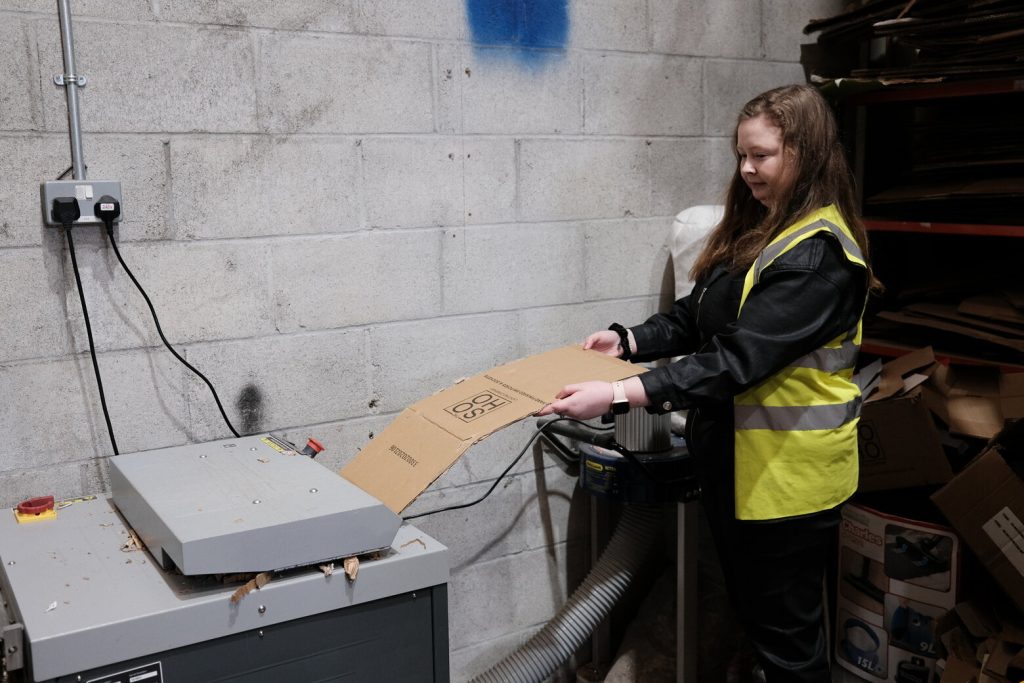 Lee Lovett, Co-Founder of The Soho Lighting Co., said "It's incredibly important to challenge the bias that can face women in the workplace. Here at The Soho Lighting Company, women's roles span all levels and skillsets within the business - from electrics, carpentry, welding, design and craftsmanship, warehouse operations and management to marketing, sales, sourcing, interior design, and business strategy. There is nothing the women at The Soho Lighting `Company cannot do!".
"As a female founder, I understand how important it is to champion women and give them a voice, and I'm proud to stand beside my talented team of men and women and share our drive to ender gender inequality. This International Women's Day, we've partnered with iconic designer Donna Ida Thornton to playfully show that there's nothing women can't do".
"At The Soho Lighting Company, we're championing equality and challenging gender stereotypes - watch us #BreakTheBias!".
Donna Ida has teamed up with The Prince's Trust this International Women's Day to support the women. Supporting women group, with £20 from every purchase of their 'The Boss' T-shirt (£40) going directly to charity.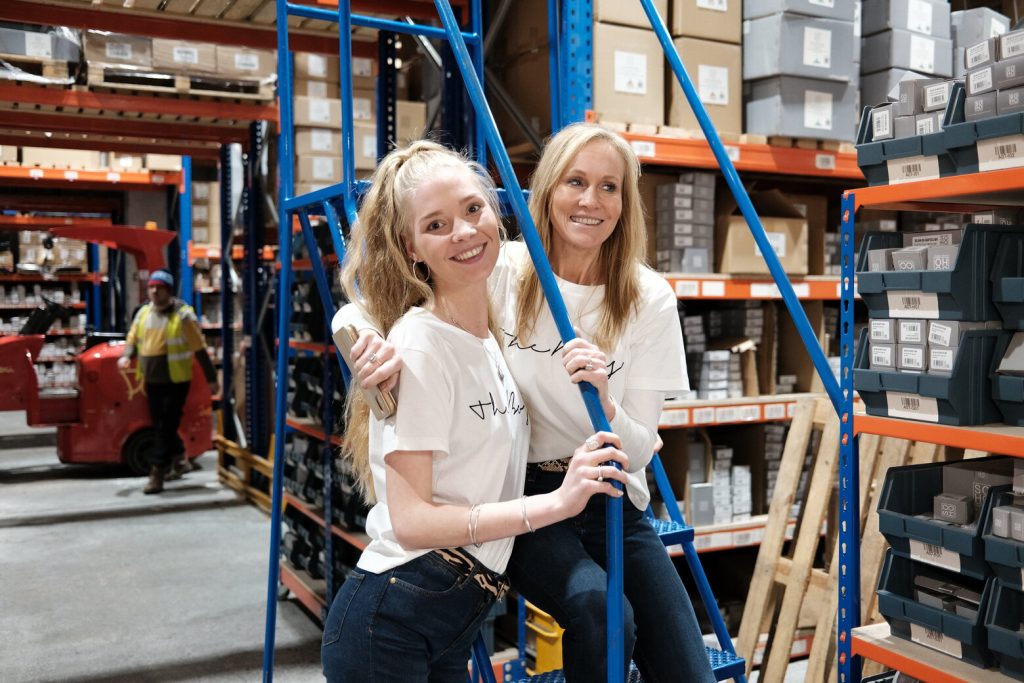 Donna Ida Thornton shares: "At the beginning of the pandemic 78% of the job losses were women and now, a year later, an estimated 1.5 million young women have lost income since the coronavirus pandemic began. For the vulnerable young women who reach out to The Prince's Trust, life is now harder than ever before.
And so we look again to the inspirational words shared by the organisers of International Women's Day 2022, and do all we can to make a difference.
"Imagine a gender equal world. A world free of bias, stereotypes, and discrimination. A world that is diverse, equitable, and inclusive. A world where difference is valued and celebrated. Together we can forge women's equality. Collectively we can all #BreakTheBias".
􏰡􏰙􏰅􏰂􏰅 􏰡􏰁􏰄􏰅􏰇􏰕􏰏 􏰌􏰉􏰂􏰅􏰅􏰂􏰏 􏰍􏰙􏰂􏰆􏰠􏰅􏰋 􏰉􏰇􏰑 􏰍􏰙􏰅􏰆􏰂 􏰉􏰌􏰙􏰆􏰅􏰠􏰅􏰄􏰅􏰇􏰍􏰏 􏰉􏰂􏰅 􏰌􏰅􏰓􏰅􏰝􏰂􏰉􏰍􏰅􏰑􏰢
􏰡􏰙􏰅􏰂􏰅 􏰡􏰁􏰄􏰅􏰇􏰕􏰏 􏰌􏰉􏰂􏰅􏰅􏰂􏰏 􏰍􏰙􏰂􏰆􏰠􏰅􏰋 􏰉􏰇􏰑 􏰍􏰙􏰅􏰆􏰂 􏰉􏰌􏰙􏰆􏰅􏰠􏰅􏰄􏰅􏰇􏰍􏰏 􏰉􏰂􏰅 􏰌􏰅􏰓􏰅􏰝􏰂􏰉􏰍􏰅􏰑􏰢
􏰦􏰙􏰆􏰏 􏰒􏰇􏰍􏰅􏰂􏰇􏰉􏰊􏰁􏰇􏰉􏰓 􏰔􏰁􏰄􏰅􏰇􏰕􏰏 􏰖􏰉􏰗􏰋 􏰦􏰙􏰅 􏰧􏰁􏰙􏰁 􏰨􏰆􏰜􏰙􏰊􏰇􏰜 􏰩􏰁􏰄􏰟􏰉􏰇􏰗 􏰙􏰉􏰏 􏰪􏰁􏰆􏰇􏰅􏰑 􏰈􏰁􏰂􏰌􏰅􏰏 􏰡􏰆􏰍􏰙 􏰫􏰞􏰅􏰅􏰇 􏰁􏰈 􏰖􏰅􏰇􏰆􏰄􏰋 􏰖􏰁􏰇􏰇􏰉 􏰒􏰑􏰉􏰋 􏰍􏰁 􏰣􏰐􏰂􏰅􏰉􏰥􏰦􏰙􏰅􏰐􏰆􏰉􏰏 􏰉􏰇􏰑 􏰌􏰙􏰉􏰓􏰓􏰅􏰇􏰜􏰅 􏰍􏰙􏰅 􏰏􏰍􏰅􏰂􏰅􏰁􏰍􏰗􏰟􏰅􏰏 􏰍􏰙􏰉􏰍 􏰡􏰁􏰄􏰅􏰇 􏰈􏰉􏰌􏰅 􏰆􏰇 􏰍􏰙􏰅 􏰡􏰁􏰂
􏰯􏰲􏰏 􏰉 􏰈􏰅􏰄􏰉􏰓􏰅 􏰈􏰁􏰞􏰇􏰑􏰅􏰂􏰋 􏰒 􏰞􏰇􏰑􏰅􏰂􏰏􏰍􏰉􏰇􏰑 􏰙􏰁􏰡 􏰆􏰄􏰟􏰁􏰂􏰍􏰉􏰇􏰍 􏰆􏰍 􏰆􏰏 􏰍􏰁 􏰌􏰙􏰉􏰄􏰟􏰆􏰁􏰇 􏰡􏰁􏰄􏰅􏰇 􏰉􏰇􏰑 􏰜􏰆􏰠􏰅 􏰍􏰙􏰅􏰄 􏰉 􏰠􏰁􏰆􏰌􏰅􏰋 􏰉􏰇􏰑 􏰒􏰕􏰄 􏰟􏰂􏰁􏰞􏰑 􏰍􏰁 􏰏􏰍􏰉􏰇􏰑 􏰝􏰅􏰏􏰆􏰑􏰅 􏰄􏰗 􏰍􏰉􏰓􏰅􏰇􏰍􏰅􏰑 􏰍􏰅􏰉􏰄 􏰁􏰈 􏰄􏰅􏰇 􏰉􏰇􏰑 􏰡􏰁􏰄􏰅􏰇 􏰉􏰇􏰑 􏰏􏰙􏰉􏰂􏰅 􏰁􏰞􏰂 􏰑􏰂􏰆􏰠􏰅 􏰍􏰁 􏰅􏰇􏰑 􏰜􏰅􏰇􏰑􏰅􏰂 􏰆􏰇􏰅􏰳􏰞􏰉􏰓􏰆􏰍􏰗􏰢 􏰦􏰙􏰆􏰏 􏰒􏰇􏰍􏰅􏰂􏰇􏰉􏰊􏰁􏰇􏰉􏰓 􏰔􏰁􏰄􏰅􏰇􏰕􏰏 􏰖􏰉􏰗􏰋 􏰡􏰅􏰕􏰠􏰅 􏰟􏰉􏰂􏰍􏰇􏰅􏰂􏰅􏰑 􏰡􏰆􏰍􏰙 􏰆􏰌􏰁􏰇􏰆􏰌 􏰑􏰅􏰏􏰆􏰜􏰇􏰅􏰂 􏰖􏰁􏰇􏰇􏰉 􏰒􏰑􏰉 􏰦􏰙􏰁􏰂􏰇􏰍􏰁􏰇
􏰍􏰁 􏰟􏰓􏰉􏰗􏰈􏰞􏰓􏰓􏰗 􏰏􏰙􏰁􏰡 􏰍􏰙􏰉􏰍 􏰍􏰙􏰅􏰂􏰅􏰕􏰏 􏰇􏰁􏰍􏰙􏰆􏰇􏰜 􏰍􏰙􏰉􏰍 􏰡􏰁􏰄􏰅􏰇 􏰌􏰉􏰇􏰕􏰍 􏰑􏰁􏰢
􏰯􏰲􏰍 􏰦􏰙􏰅 􏰧􏰁􏰙􏰁 􏰨􏰆􏰜􏰙􏰊􏰇􏰜 􏰩􏰁􏰄􏰟􏰉􏰇􏰗􏰋 􏰡􏰅􏰕􏰂􏰅 􏰌􏰙􏰉􏰄􏰟􏰆􏰁􏰇􏰆􏰇􏰜 􏰅􏰳􏰞􏰉􏰓􏰆􏰍􏰗 􏰉􏰇􏰑 􏰌􏰙􏰉􏰓􏰓􏰅􏰇􏰜􏰆􏰇􏰜 􏰜􏰅􏰇􏰑􏰅􏰂 􏰏􏰍􏰅􏰂􏰅􏰁􏰍􏰗􏰟􏰅 􏰭 􏰡􏰉􏰍􏰌􏰙 􏰞􏰏 􏰣􏰐􏰂􏰅􏰉􏰥􏰦􏰙􏰅􏰐􏰆􏰉􏰏􏰴􏰵
􏰖􏰁􏰇􏰇􏰉 􏰒􏰑􏰉 􏰙􏰉􏰏 􏰍􏰅􏰉􏰄􏰅􏰑 􏰞􏰟 􏰡􏰆􏰍􏰙 􏰦􏰙􏰅 􏰶􏰂􏰆􏰇􏰌􏰅􏰕􏰏 􏰦􏰂􏰞􏰏􏰍 􏰍􏰙􏰆􏰏 􏰒􏰇􏰍􏰅􏰂􏰇􏰉􏰊􏰁􏰇􏰉􏰓 􏰔􏰁􏰄􏰅􏰇􏰕􏰏 􏰖􏰉􏰗 􏰍􏰁 􏰏􏰞􏰟􏰟􏰁􏰂􏰍 􏰍􏰙􏰅 􏰔􏰁􏰄􏰅􏰇