Lighting Trends in 2023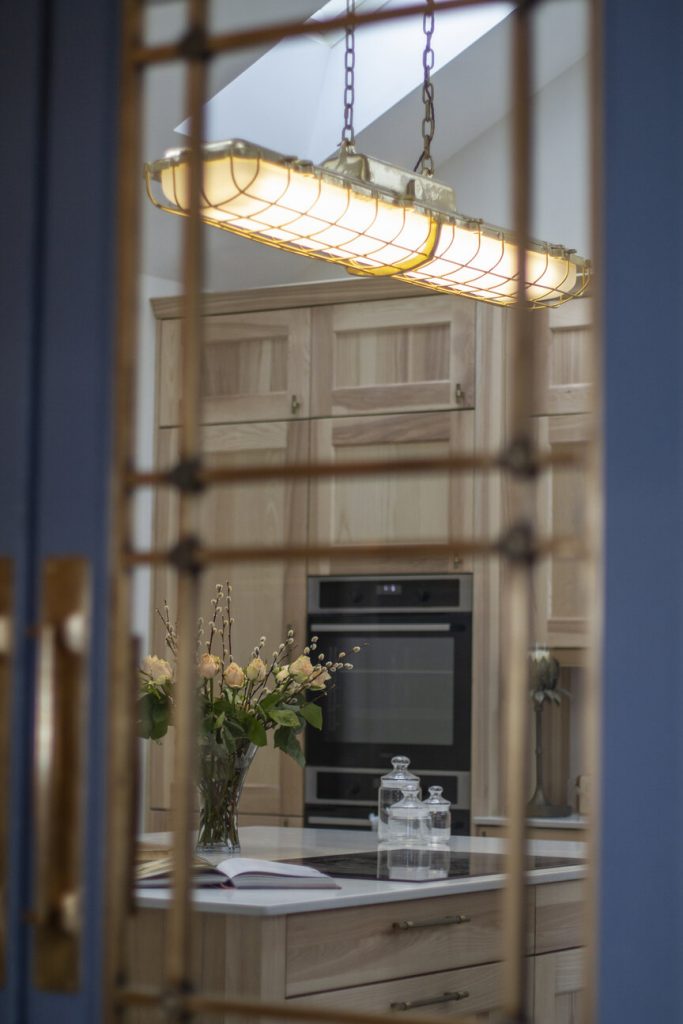 As we move through the first chilly month of 2023, it is time to look forward to what the year will bring us, and the trends we are likely to see move with us into this new year.
And we will certainly see further movement as technology is developed.
Trends inspire us to experiment with our spaces, play with colours and textures, and make new discoveries about what works with our tastes. They give us new and exciting ways to express ourselves within our home, and add a depth to our space, and by acknowledging trends, we avoid our own style becoming stale or uninspiring.
So let's look at some of the most important trends that will move with us throughout 2023 that may give you further inspiration to discover a style you wish to experiment with.
Mixing Metals
Once an interior design faux pas, the trend of mixing metals has evolved through 2022 to give rise to a magnificent style choice. As Lee Lovett, founder of The Soho Lighting Company attests, 'The old rules of one finish for hardware and metals throughout your property is gone.'
This trend has been on the rise at least since 2021, we are really seeing it come into its own element, with kitchens being the most popular for mixing accents and textures to really bring the space together in a stylish and coherent way.
We love to mix metals here at Soho, and have a stunning range of finishes by contrasting metals for a bold, stylish statement, or by pairing two similar finishes for a subtle elegance.
Lee Lovett goes on to say 'Mixing and blending finishes is a perfect way to make a style statement, and inject character into your interior. Our Fusion collection of switches and sockets offers the opportunity to reflect your blend of hardware finishes beautifully.'
Take a look at another blog of ours Mixing Metals in Your Interior for how to utilise this beautiful trend in your home.
Oversized Lighting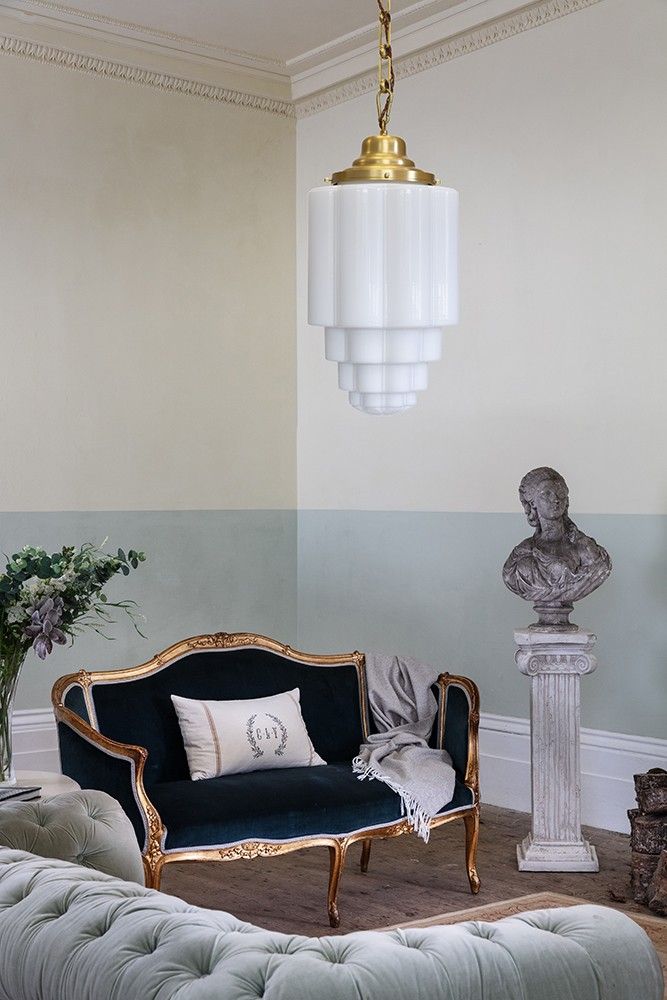 Oversized lighting is a bold choice, and with so many statement pieces available in a variety of different designs, it is hard to go wrong in creating the atmosphere you desire.
One large luminaire can act as an artistic centrepiece to a room, drawing the eye upward, while a pair or trio of large pendants can harmonize the rooms décor.
With more people searching for extra-large pendant lights, this trend is clearly growing in popularity as more people discover ways to include oversized luminaires in their interior design.
Sustainable Lighting
Sustainability has been in the forefront of our minds in recent years, with the countrywide push to make our lighting much more eco-friendly, and clean energy taking the UK by storm.
But energy is not the only way that we can align ourselves with sustainability. Searches for 'environmentally friendly lighting' has been increasing rapidly, with more of us looking for sustainable luminaires.
Our Ocean Collection is designed with sustainability in mind, using recycled fishing line to create stunning shades that also make your home a greener space. Visit our blog Incorporating Sustainability into Interiors for more information on how you can create a more environmentally friendly home.
Layered Lighting
Understanding how to layer lighting is fast becoming one of the most popular ways to add that personal touch to your home.
Light layering plays an important role in the ambience of a space, and understanding colour temperature, light levels, and types of luminaires is key to utilising light layering to effectively set the mood, or adjust the purpose of your room accordingly.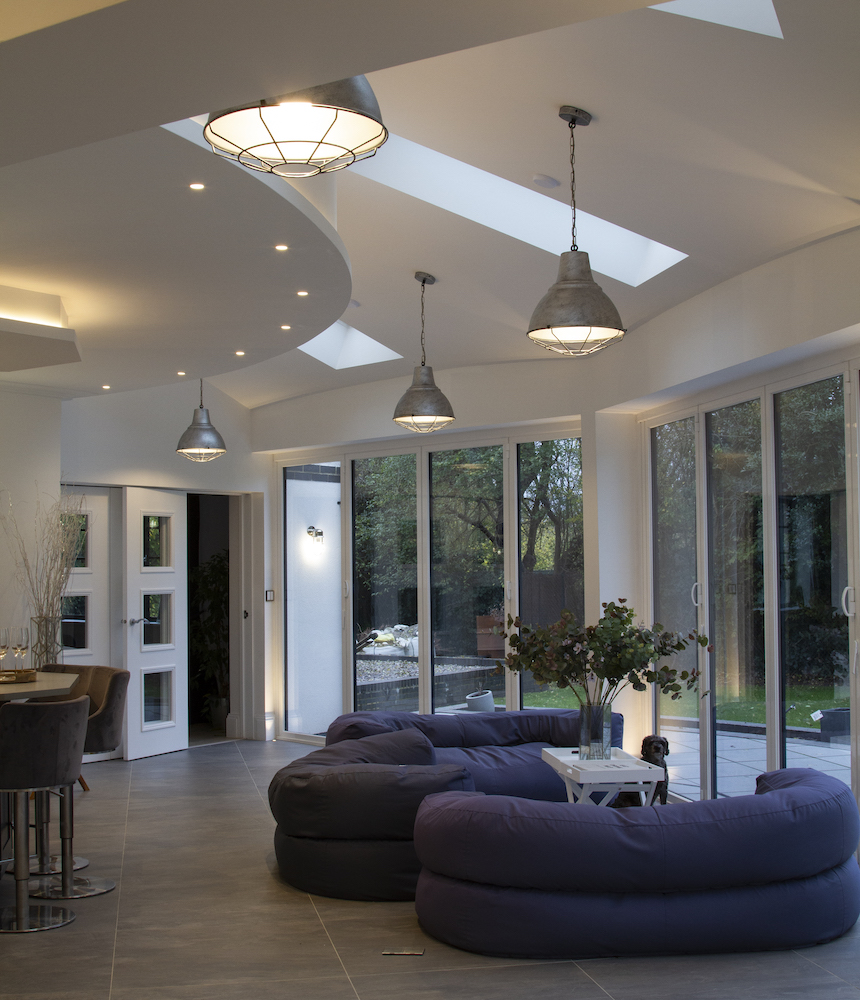 This is especially true of kitchens, and it is not just the brightness of the light that influences ambience. Colour temperature, and the desire to adjust between cool, practical task light, and warm, cosy light is becoming highly sought after, and with an increase in the number of searches for light layering, it certainly seems that this trend will only rise in popularity with interior designers and homeowners alike.
Glass Lighting
Glass lighting is a delightful way to maximise the output of light that a luminaire can offer. When combined with a metal accent, the contrast in textures and materials offers a stunning visual effect, whether used as a single statement piece or as part of a light display.
This material has always been popular as a luminaire, with a vast increase in internet searches for glass lighting in more recent months, and glass shades work particularly well in kitchens and in bathrooms, as part of an art-deco style, or as part of a more traditional home.
Smart Lighting
The age of smart technology is here, and many are benefiting from the convenience that this technology brings. This extends to the lighting industry as well, with an abundance of products on the market such as bulbs, switches, and luminaires that boast smart technology.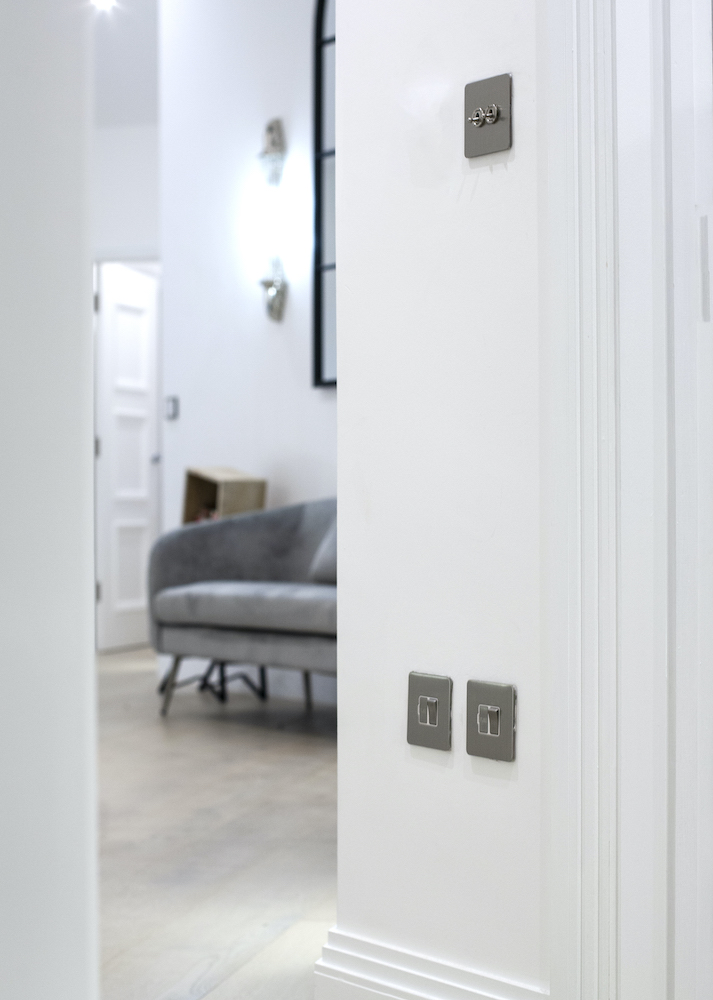 There is no doubt that smart technology is changing the way that we live, allowing for security, comfort, and convenience to be accessed from the comfort of your phone, no matter where you are.
And with this in mind, will see smart technology gaining momentum in 2023, as software is developed and enhanced to heights that we cannot yet imagine.
[related_products]