Interior Design Trends 2021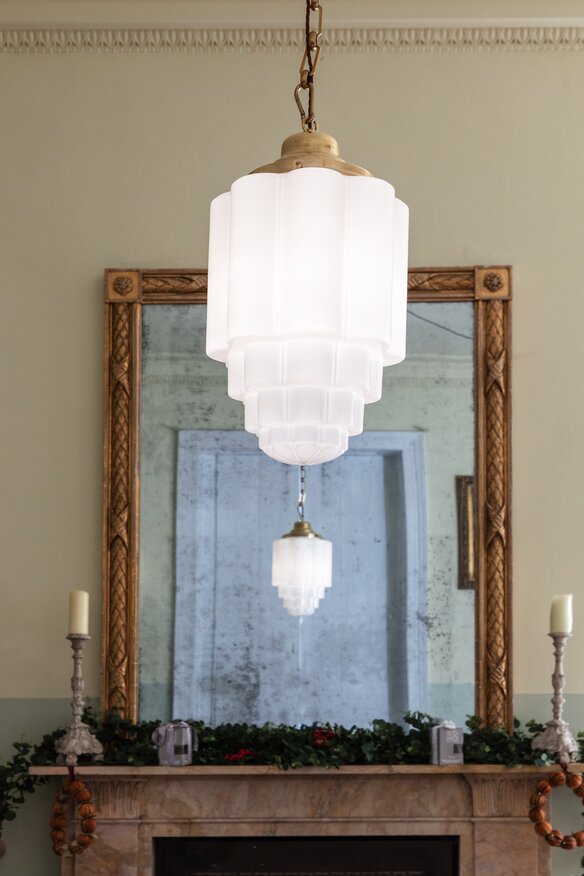 With the end of the year fast approaching, it's time to turn our attention to the coming year. Full of hope, fresh new opportunities and of course, wonderful emerging interior design trends to marvel at.
After rounding up our favourite interior design trends in 2020, we thought it was only right to look ahead at the new emerging interior trends we can expect in 2021.
1. Arts & Crafts
The arts & crafts movement emerged in mid 19th century Britain and was an international trend. This was led by the items that were seen in the Great Exhibition of 1851, which they considered to be excessively ornate, artificial, and ignorant of the qualities of the materials used.
Marie Parry of Prestigious Textiles said 'The Arts and Crafts revival is a trend that's gaining momentum recently. People are appreciating the value of handmade and decorative styles encapsulated within the trend'.
2. Shabby Chic
Shabby chic' was born in the 1980's, a style of interior design where furniture and furnishings are selected for their appearance of age and signs of wear and tear for that authentic, vintage feel.  It continues to be a popular trend, but remember it's about trying to take the 'shabby out of shabby chic' to nail an elegant and sophisticated look.
You can create an opulent, Parisian look through colour choices, second hand furniture pieces and decorative accessories such as chandeliers. This will help to create that timeless look that this trend is so renown for.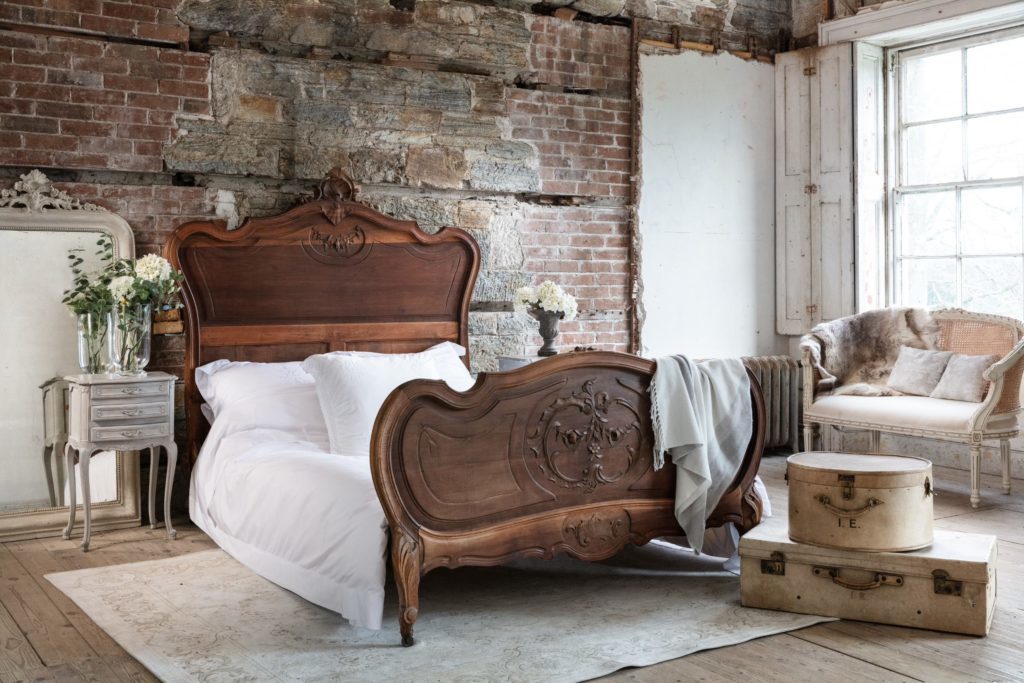 3. Houseplants
Where there's no such thing as less is more! Greenery is one of the hottest trends on Pinterest and Instagram right now and we can see why. Indoor plants are back and hotter than before, breathing more than just a bit of colour into your home. Other ways to bring this natural state into your home in 2021 can be through way of dark, earthy green walls.
Houseplants can bring many health benefits to your home such as improved mental well-being and even improved physical human health. Greenery is great for layering in rooms such as on shelves, windowsills and coffee tables.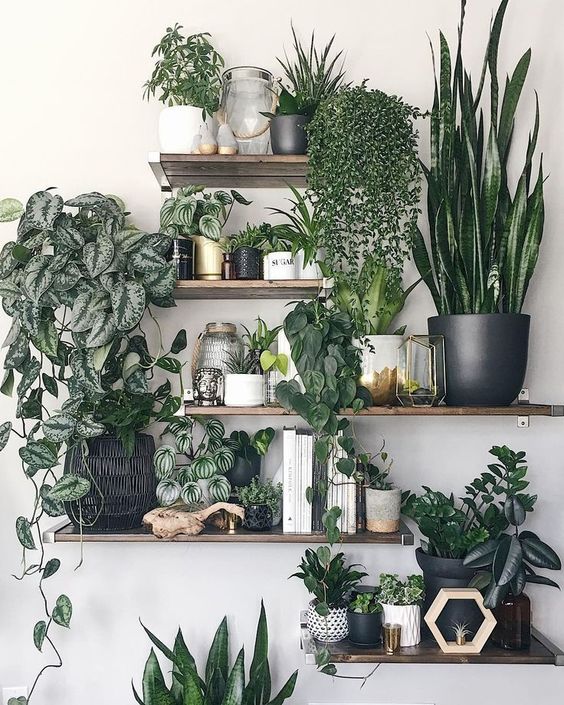 Image: Pinterest
4. Wall Panelling
Wall panelling is set to be even more popular in homes throughout 2021. No longer is it just reserved for libraries and homes with serious grandeur. Wall panelling is an effective way of changing the dynamic of a room, whilst adding depth and character.
It's back in more chic and modern ways. Wall panelling has become a hot trend in new build homes where trying to make your own stamp becomes ever more important to differentiate from the rest.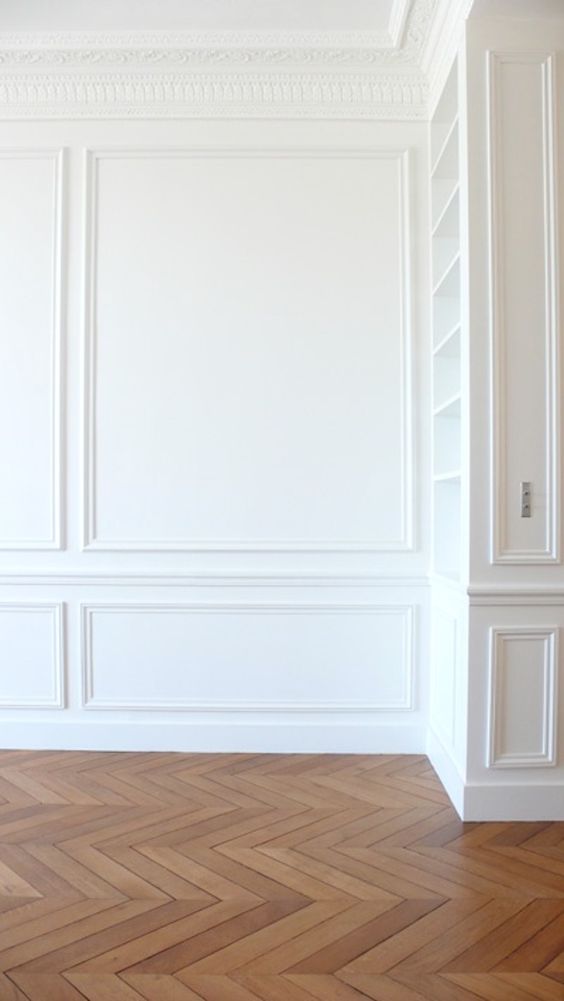 Image: Pinterest
5. Cottagecore
Cottagecore also known as farmcore or countrycore is all about bringing the outdoors in. Think earthy colours, nods to nature and lots of greenery.
This comforting, homely trend is taking Pinterest by storm. Give it a couple of months and may homeowners across the UK will be following suit with this quirky trend.
6. Naval Colour Trend
Cobalt blue has been popular in recent years, but we are really starting to see a nod towards a darker blue trend in 2021. Will it be the new black? Probably not.. But It's certain that a naval colour oozes sheer elegance and is perfect for contemporary spaces.
We're already starting to see this colour trend seeping into kitchens and living room spaces. It works so well when contrasting with metal hardware like sockets and switches.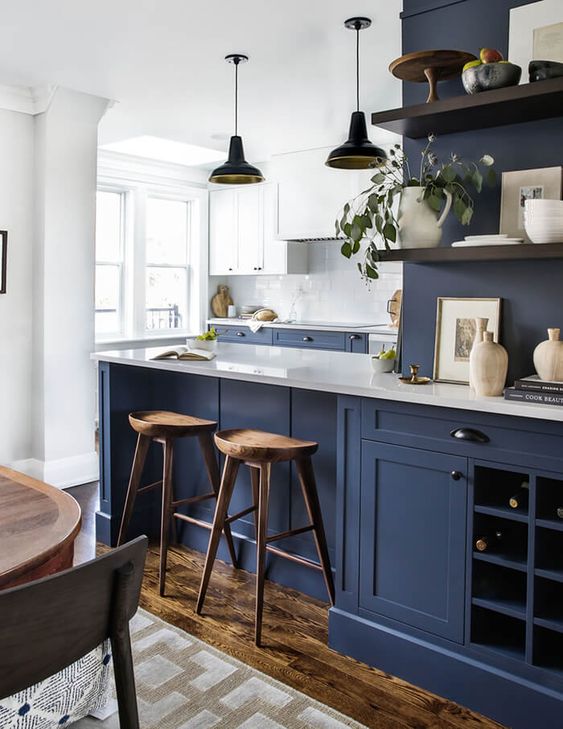 Image: Pinterest
7. Grandmillennial
Think granny chic, but it's the updated look for millennials. It's all about floral print, embroidered curtains and lace table cloths. In a nutshell, it's old fashioned with a modern twist by adding in more contemporary pieces. Such as a velvet sofa or pouffe.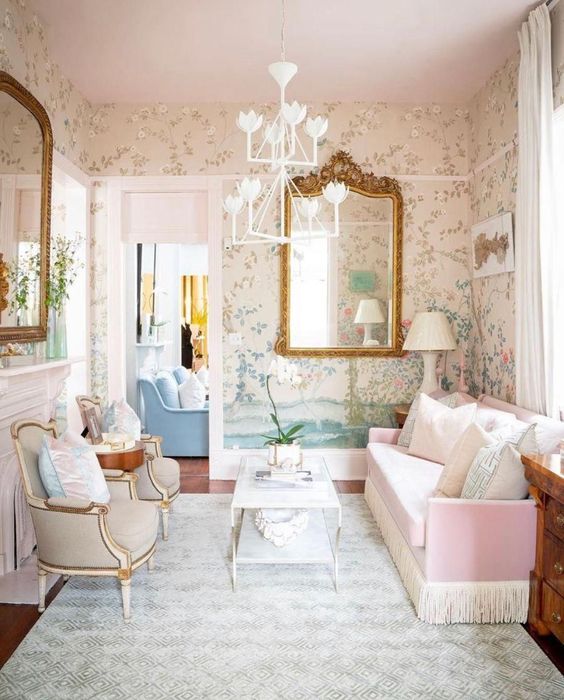 Image: Pinterest
So many gorgeous interior trends to look forward to in 2021. Which trend catches your fancy?