Georgian Property Lighting Ideas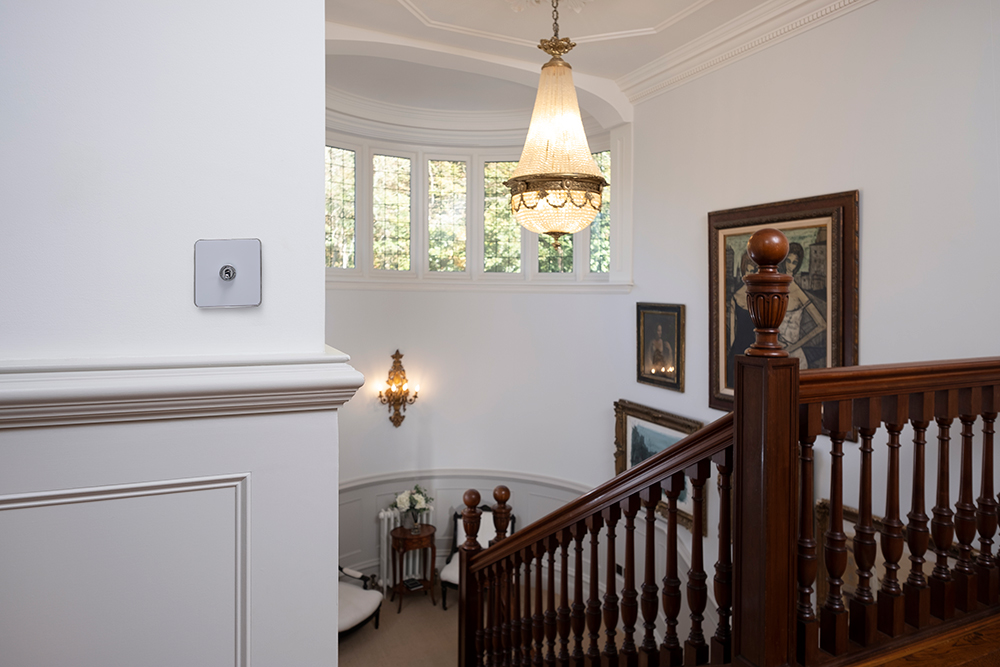 `The enviable high ceilings, exquisite sash windows and understated elegance are all just a few defining characteristics reminicisent with Georgian design.
The Georgian period spans from 1714 to 1830. Georgian properties that still stand today hold so much history, and original architectural details which should set the parameters of any Georgian revival.
Whether you are renovating a Georgian home or just looking to recreate that character in your home, these Georgian property lighting ideas will help to create Georgian flair throughout your home.
Georgian Property Lighting Ideas
Making A Statement
The Georgian's sure knew how to make a statement in their homes. It was an era of grandeur, with elegant, opulent lighting. Known as the 'age of aristocracy', solid brass lanterns that were lit by candles were a key feature during this period. The timelessness and appeal of Georgian lighting lasts until this day. Electricity has moved on a bit since then. But we can still appreciate statement lighting designs that would have revelled in the glory of Georgian homes from times gone by.
The Glasshouse Brass Clear Pendant Light combines grandeur, elegance and sophistication. A breathtaking light that will look the part in a hallway, or as a row of three over a kitchen island. This light meets the Georgian brief perfectly, adding character and opulence to the space.
Whilst the Dean is modelled on 1920s vintage design, the majestic pendant light could have easily graced the decorative interiors of Georgian times gone by. This exquisite light is the definition of a showstopper. It looks exceptional as a row of three or on its own to make a real statement. Georgian lighting widely promoted the use of real solid brass which the base of the Dean light is beautifully crafted from.
Brass was used a lot throughout Georgian design, with it being a key characteristic of Georgian lighting. We couldn't think of a more period, Georgian style light than the Warwick Brass Long Drop Light. A breathtaking light that demands attention. A spacious kitchen with a high ceiling, and a long kitchen island would be the perfect position for the Warwick, a light that gives serious gravitas. Fitted with a 3 metre chain and crafted from real, solid brass.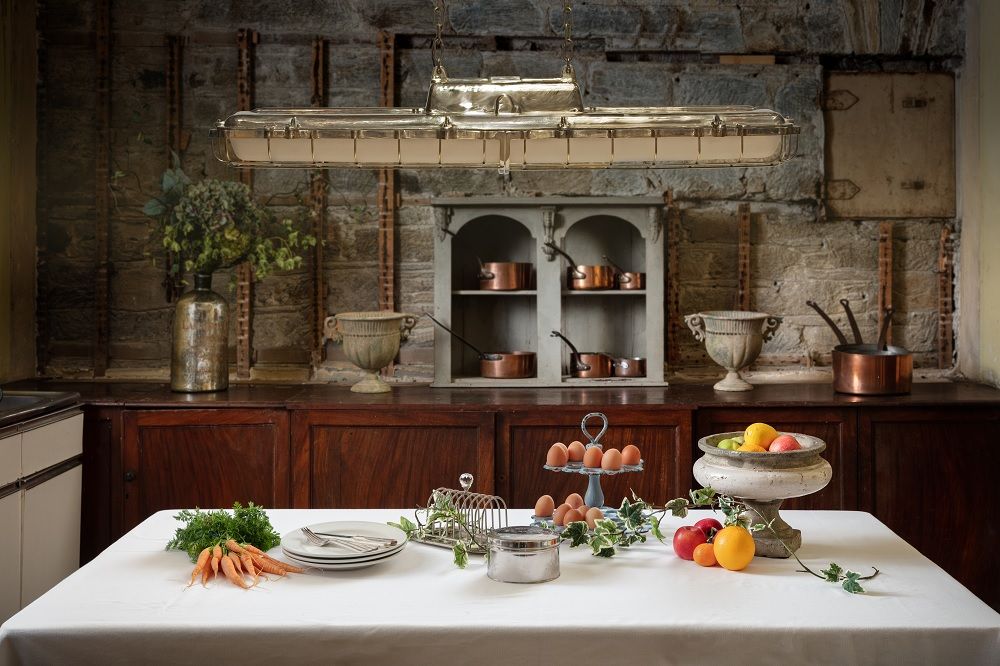 Beautifully formed, the Frith brass opaque pendant light combines everything you need for a Georgian property. Solid brass cap and chain, sophisticated design and a light that looks sensational hung on its own, or as a row of three over a kitchen island or dining table. Georgian hallways have plenty of floor to ceiling height, warranting an elegant light with a long drop that illuminates the space accordingly. The Frith is a perfect way to elegantly light a stairway.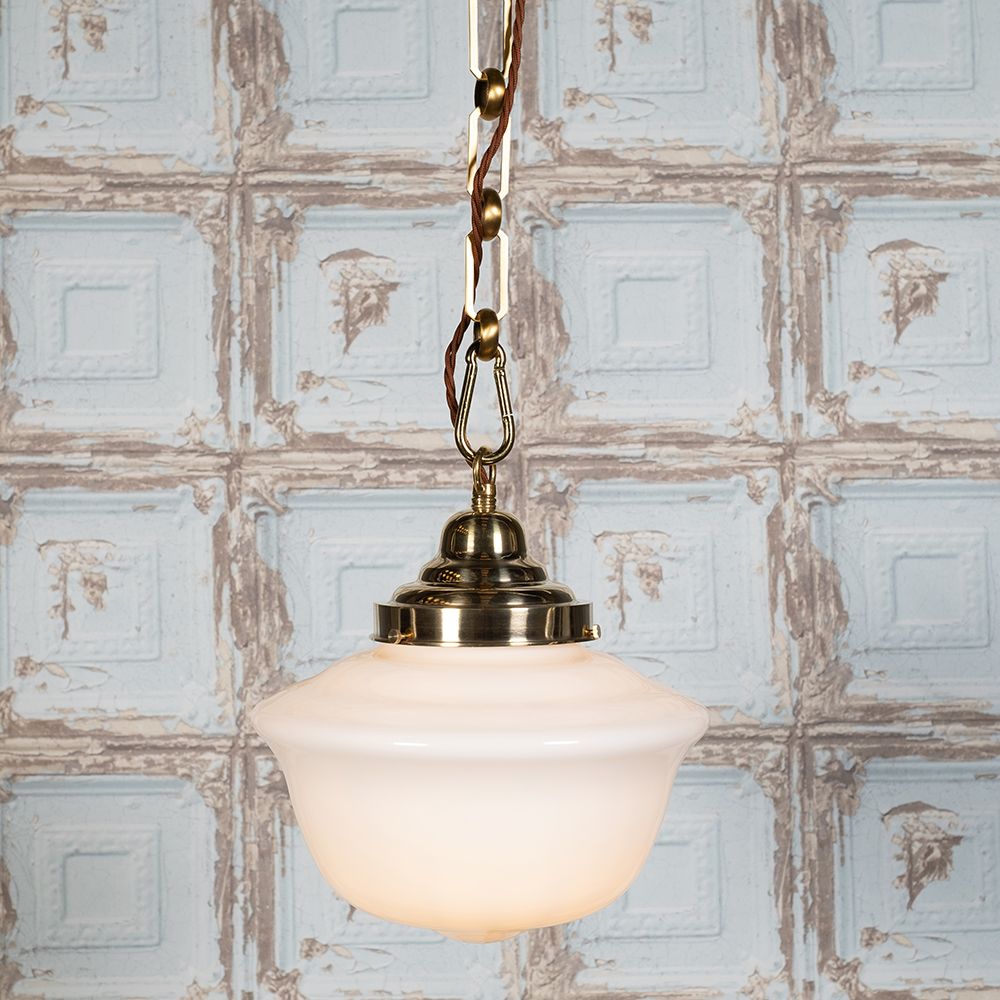 The Hollen is Modelled on the early 1900s Industrial Brimmed Dome Holophane Pendant. Whilst it is post the Georgian era, this light still oozes Georgian charm and sophistication. This light distributes optimum sparkling light to reach every corner of your Georgian home. Topped with a solid brass cap and chain, this iconic light is perfect hung on its own, or in multiples.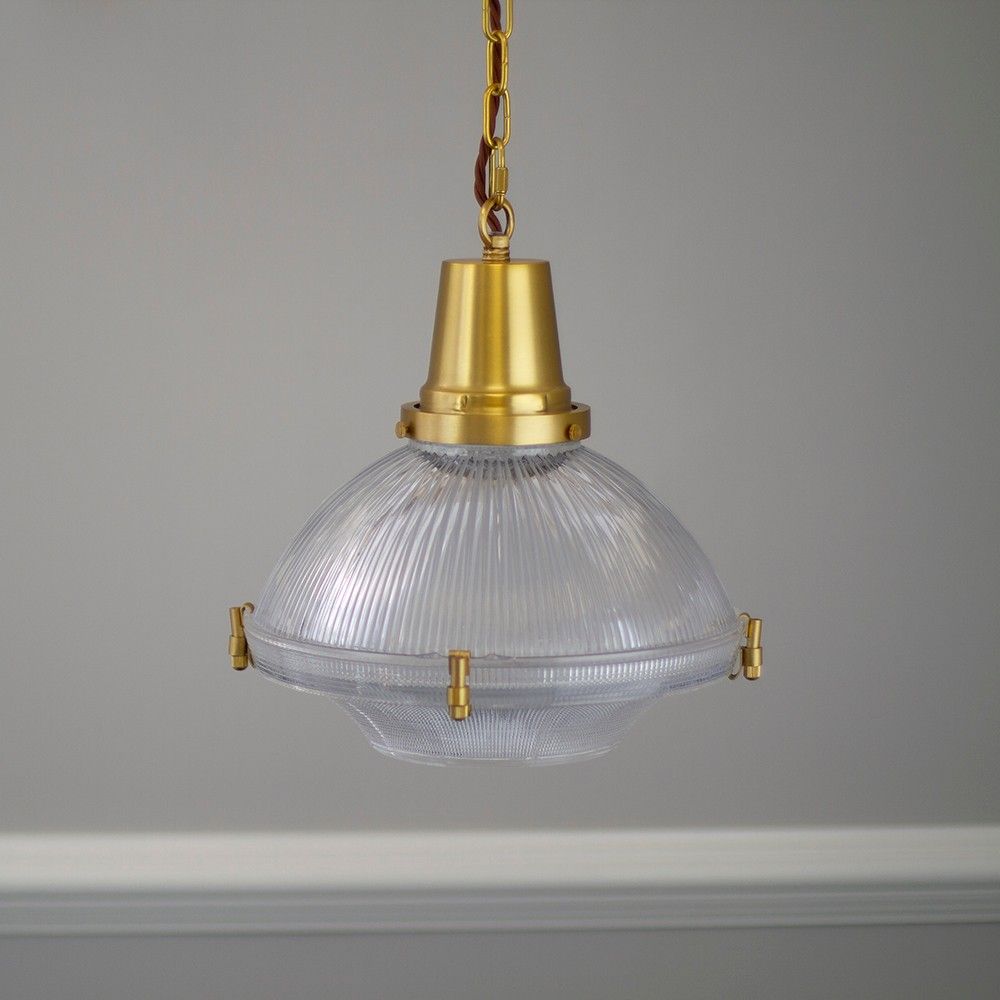 During the Georgian era, electric was yet to be invented, and candle light along with wall candelabra was synonymous with this time. Luckily, things have moved on a lot since then. You can still recreate the look by using wall lights in a layered lighting scheme in your home. The Sheraton brass wall light will add style, and opulence to any interior. Line a hallway, library room or even bathroom with this wall light. This exquisite light is perfect for lighting a mirror in a bathroom. Just place one on either side of the mirror.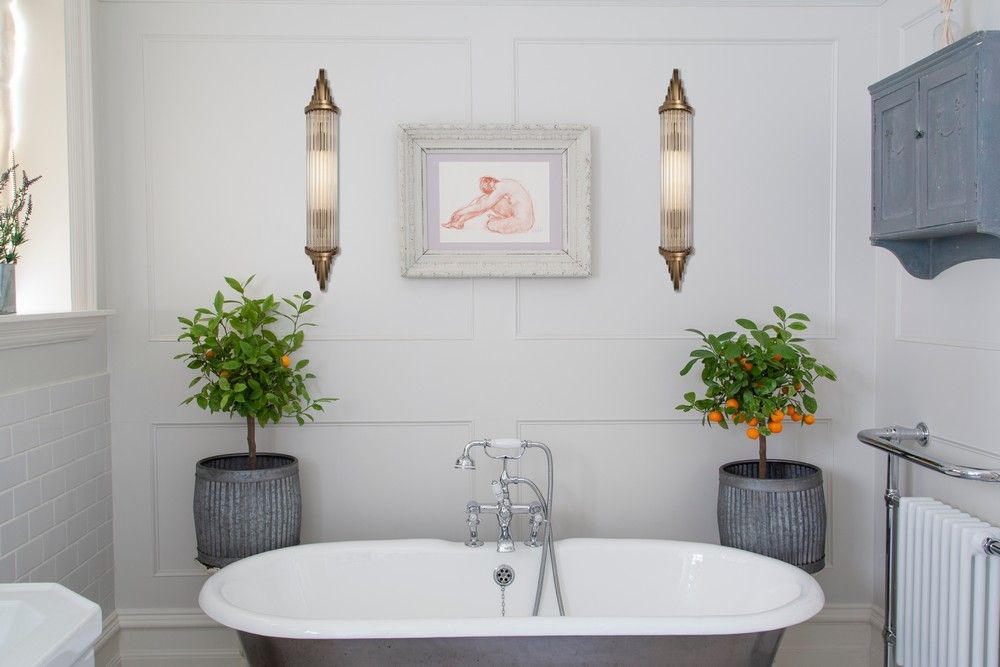 Georgian lighting is all about maximising on the charm and beauty. Whilst brass played a big role in their lighting during this era. It's all about large, breathtaking lights that can fill a Georgian room, provide gravitas, and gorgeous illumination throughout.