Bedroom Lighting Ideas and Inspiration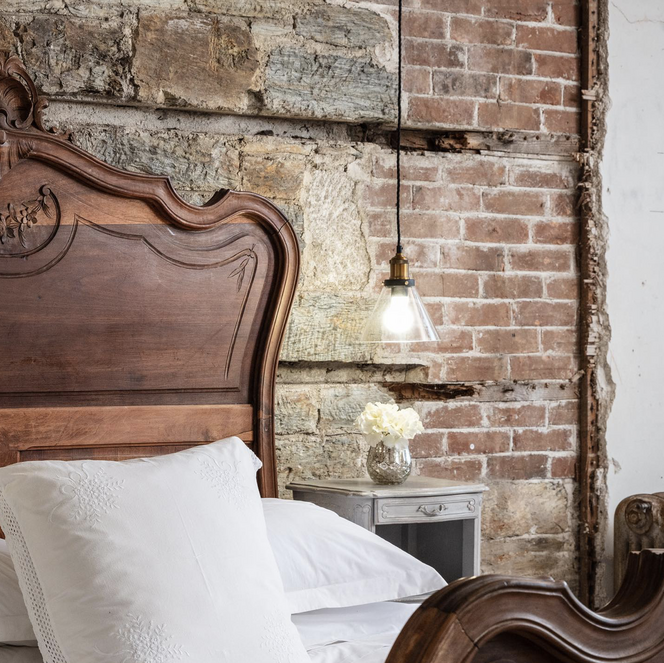 The bedroom is arguably one of the most important rooms in a home. A place of tranquility, rest and perfectly balanced ambience. All which can only be achieved with the right lighting.
A beautifully styled room is nothing without the right lighting which will help the room to flow, and create those enviable levels of ambience at the right time. We explore gorgeous bedroom lighting ideas and inspiration to help you create a calming retreat.
Control Over Your Lighting
A bedroom is one that requires greater lighting flexibility than other rooms. You might need a brightly lit room for getting ready during those dark, early mornings, but as the evening rolls in you might want your lighting to be dimmer, to create` your desired ambience.
Installing a dimmer switch in a bedroom lighting setup keeps you in control of your lighting. Just ensure you install it with dimmable bulbs for it to work effectively.
Bedroom Lighting Ideas
There are many different types of lighting that can be used in a bedroom, dependent on your style and requirements for the space. Downlights are a popular choice for bedrooms due to their ease and unobtrusive appearance. However, downlights are not a light that should be fitted in every room. Downlights are great for providing task lighting in rooms such as the kitchen and bathroom. But there are better sources of lighting that are more adaptable in a bedroom.
Wall Lights
A layered lighting scheme for a bedroom is a perfect way to create soft lighting, and ambience during the evening. Wall lights are usually supported by a ceiling or pendant light. Or use on their own in the evenings for softer, ambient lighting in a bedroom.
Our newest addition to our wall lights collection is the Claridge. This adjustable reading lamp is perfect for situating on either side of a bed in replacement of bedside table lamps. These aesthetically pleasing wall lights are available in 3 different finishes to suit your interior. Their beautiful swan neck and rotating shade makes it a versatile reading lamp.
The Oxford wall light is a delicate, yet beautifully formed wall light. They can be dotted throughout the room or positioned on either side of a bed. Available in a range of desirable colours from our hand painted collection of lights.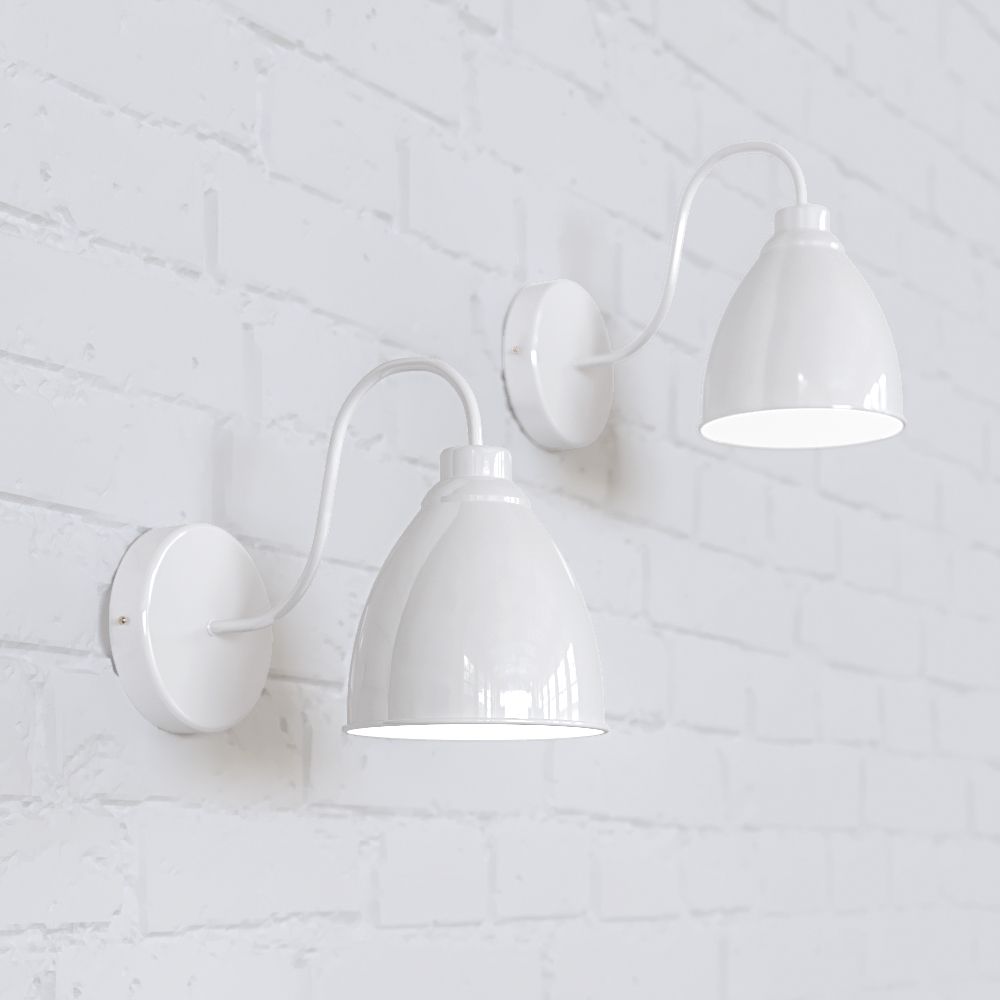 For a simple, yet elegant look in a bedroom, our French inspired Romilly wall lights will perfectly complement a period, retro or more contemporary room. If you're layering lighting, they would look fabulous when matched with our Romilly pendant lights.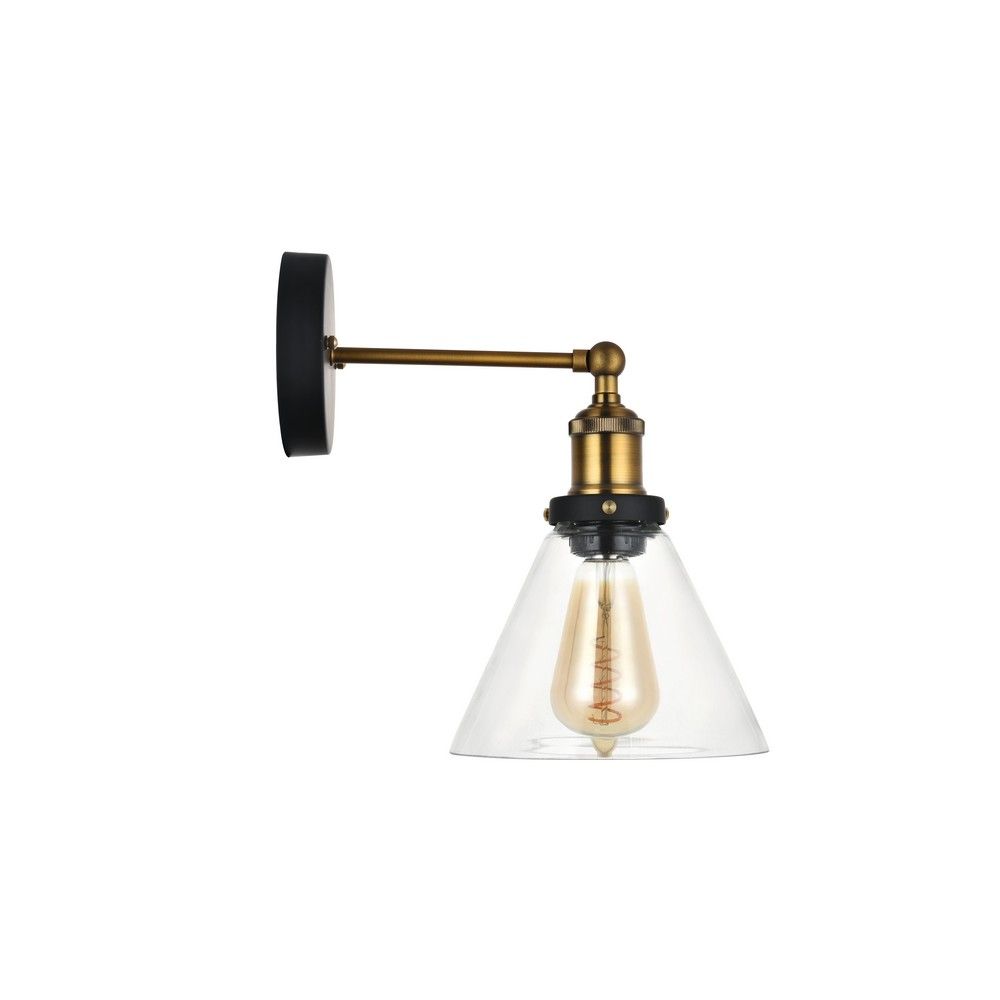 Pendant Lights
A sensational pendant light is perfect for a bedroom, both alone or layered with a pair of wall lights by the bedside. Choosing the right pendant light aesthetically, is just as important as how well it will illuminate the room.
Glass Pendant Lights
Glass lighting is a perfect choice for any room in a home. They will reflect, retract and disperse beautiful swathes of light across a room. Our Glass Library collection delivers an unprecedented choice with a beautiful range of hand blown glass pendants. Featuring both classic and contemporary shapes. Complete with a choice of bulb holder finish (E27), each meticulously crafted pendant lends individual character and style to your interior, delivering a full saturation of light.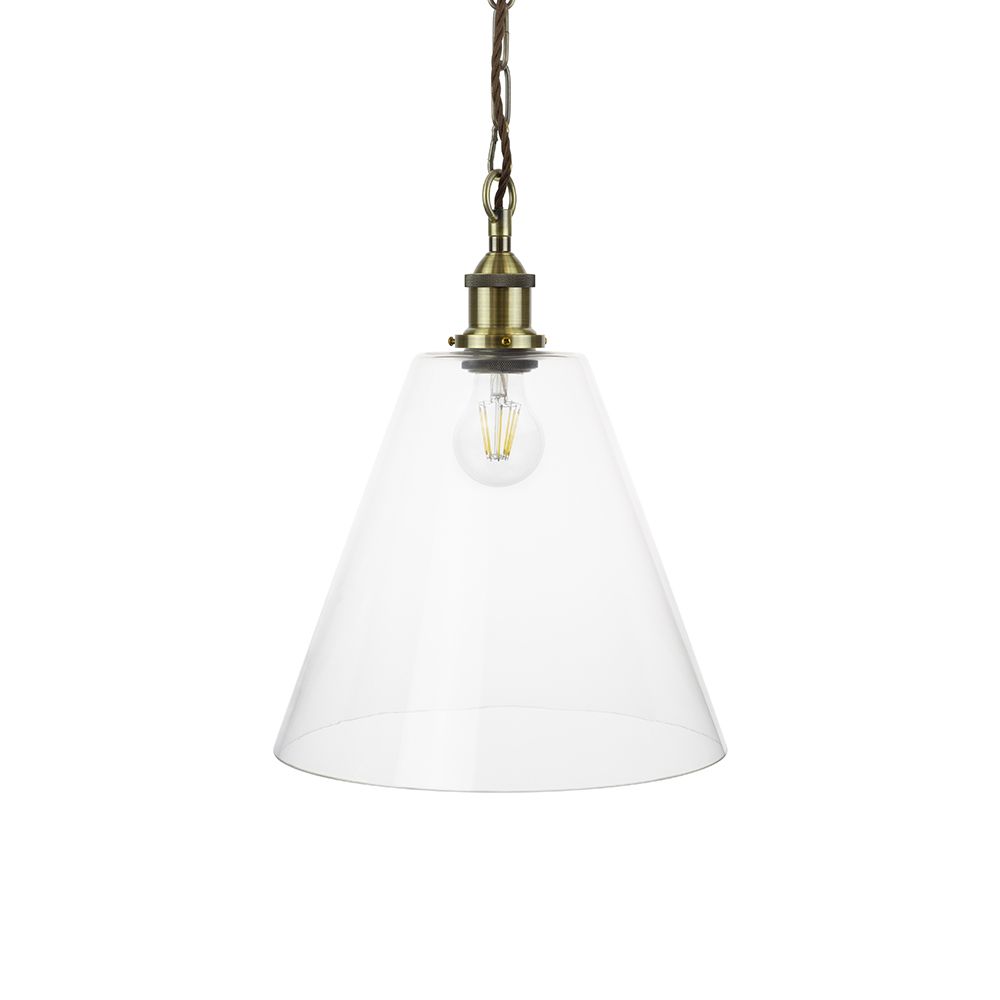 Hand Painted Pendant Lights
If you're looking to add a splash of colour to a bedroom, our hand painted collection of pendant lights are the perfect choice. Our hand painted lights are available in 12 exquisite shapes, in 10 classic colours. They have a handcrafted enamelled look that features natural subtle imperfections for authenticity and charm.
Our range of shapes allows you to choose the perfect shape that is well proportioned to your room, from the smallest lights, such as the Ganton all the way thought to our large Argyll pendant light.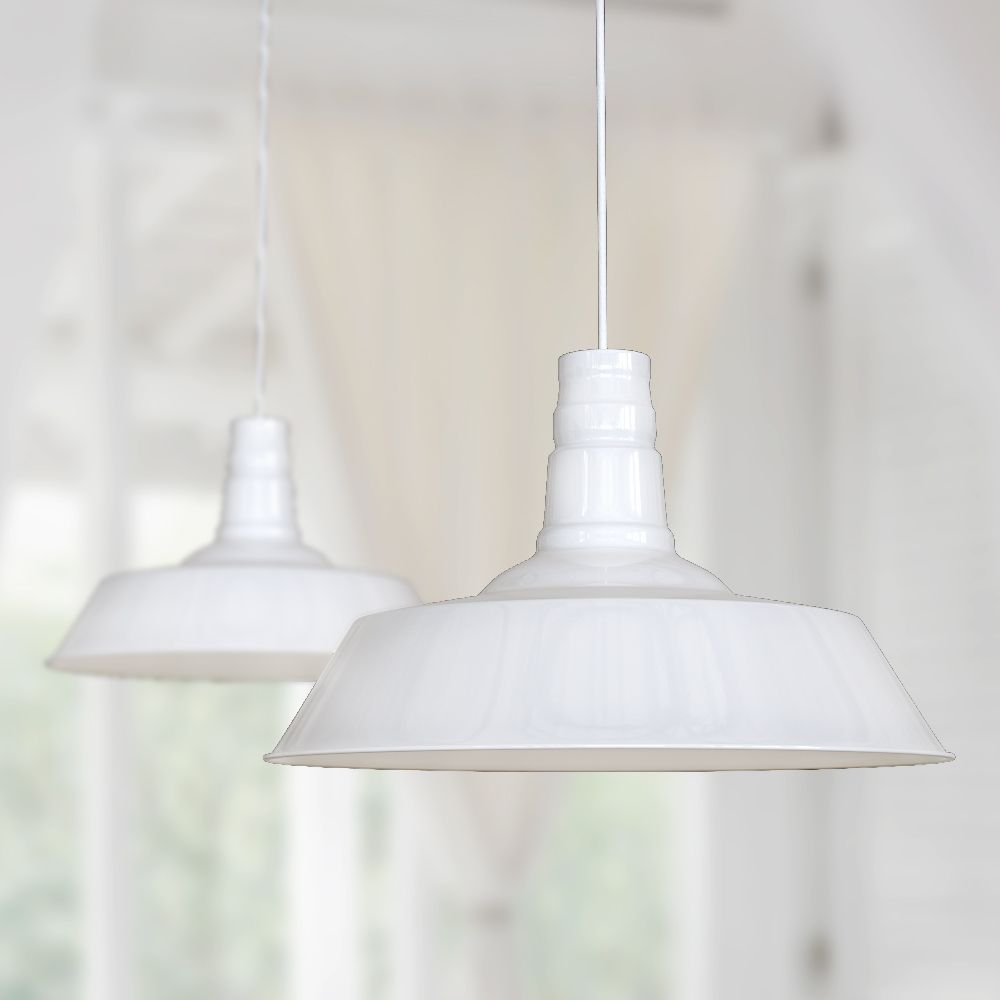 When choosing lights for your bedroom, the most important thing to remember is to add flexibility so you have more control over your lighting setup for years to come. But be creative with the colours and shapes to create a visually interesting focal point.