Winter Lighting Ideas To Keep You Warm and Cosy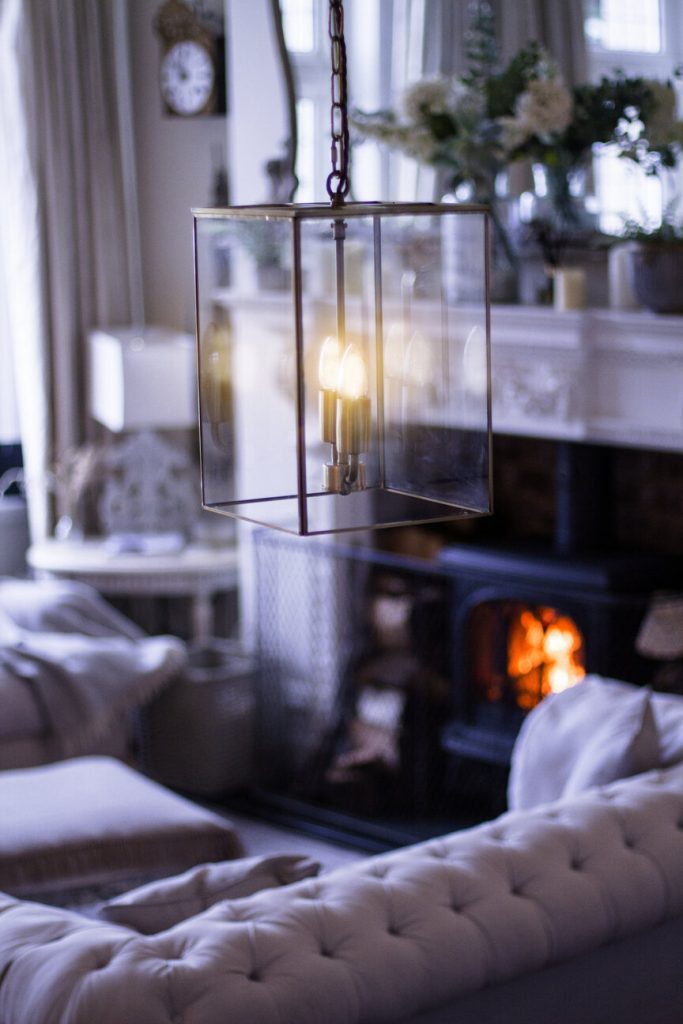 As we touched on our post on beating the clocks-go-back-blues, lighting becomes an even more integral role in our homes. Helping to lift our moods, create a stunning ambience, whilst offering total functionality and style at the same time.
As the winter continues to creep in and the darker nights draw in, creating a cosy ambience and just embracing the darkness that comes with winter is one of the best ways to keep you cosy, and in good spirits.
These 4 winter lighting ideas will help to keep you warm and cosy in your interiors this winter.
1.Gain Control Over Your Lighting With A Dimmer Switch
One of the greatest mistakes you can make with your lighting scheme is not giving it any flexibility.
Adding flexibility to your lighting puts you in control of how you wish to light your home, in accordance to your needs at that time, and the ambience you wish to set.
For example, in a bathroom you might need bright daylight like light in the morning during the winter for daily tasks such as applying makeup or shaving. Yet in the evening when you're taking a relaxing soak in the bath, dimmed lighting will evoke feelings of relaxation, and set a stunning ambience to help you wind down.
Bathrooms and kitchens are a must have location for flexibility over lighting, but living rooms, bedrooms and hallways will also benefit from it. By simply installing a dimmer switch with your lighting setup, you can keep in control of your lighting, and embrace a cosy, relaxing ambience in the evening.
2. Colour Temperature Matters!
How much attention do you pay to your bulbs? When it comes to lighting, aesthetics matter, but the functionality and light it provides is where the journey with lighting starts. The wrong type of bulb will affect how you feel, and the clarity of tasks you carry out.
Colour temperature is measured in something called Kelvins, it ranges from your orangery, cosy hues all the way to a colour temperature that's the closest to daylight light.
A cosy, warming and welcoming environment ignites feelings of happiness, comfort and relaxation. A must have feeling that we seek to create in the darker months. There's no surprise that this ambience is perfect for most rooms in your house.
The colour temperature you are looking for to recreate this is a warm white - this ranges between 2000K to 3000K. Whether it's a living room or a hallway, this colour temperature is a welcoming ambience that will keep your rooms well lit, and your guests happy.
As you can see below, a warm glow using a 3000K bulb creates an inviting, homely and comforting space.
3. The Important Ingredient - High CRI
Colour temperature is a really important part of choosing bulbs for your home as it's the colour and feelings that it evokes which are so important. But there's one last ingredient that can't be missed. It's high CRI, colour rendering index.
CRI is the measurement of how colours look underneath a light source when compared with sunlight. It reflects the true colour of objects in the room.
How would it feel to work underneath the dull glow of a street lamp everyday? This is the nature of using bulbs that have a poor CRI rating. Over time it can affect productivity, mood and even your health.
CRI plays a hugely important role in both the paint colour and the objects you hold in your home. When choosing your lighting always aim for lighting with the highest CRI as possible for clarity and definition.
At Soho Lighting our full range of downlights all feature high CRI levels, giving you complete control, and clarity over your lighting, and how you perceive the objects in your interior.

4. Layering Your Lighting
A layered lighting scheme is another way to gain control over your lighting, whilst bringing a beautiful aesthetic to a space.
It allows you to create soft and subtle levels of lighting to enhance your interiors, but to also set the mood to the desired level when required.
A typical layered lighting scheme would include overhead lighting in the form of pendants or downlights, and low level lights such as wall lights, floor lamps or table lamps.
When selecting wall lights and where to position them think of why, and where they might be needed. For example, a pair of wall lights on either side of a bathroom mirror provide excellent task lighting which avoids the overhead glare of a downlight. They also work incredibly well in a hallway where you may just want subtle mood lighting in the evenings and mornings.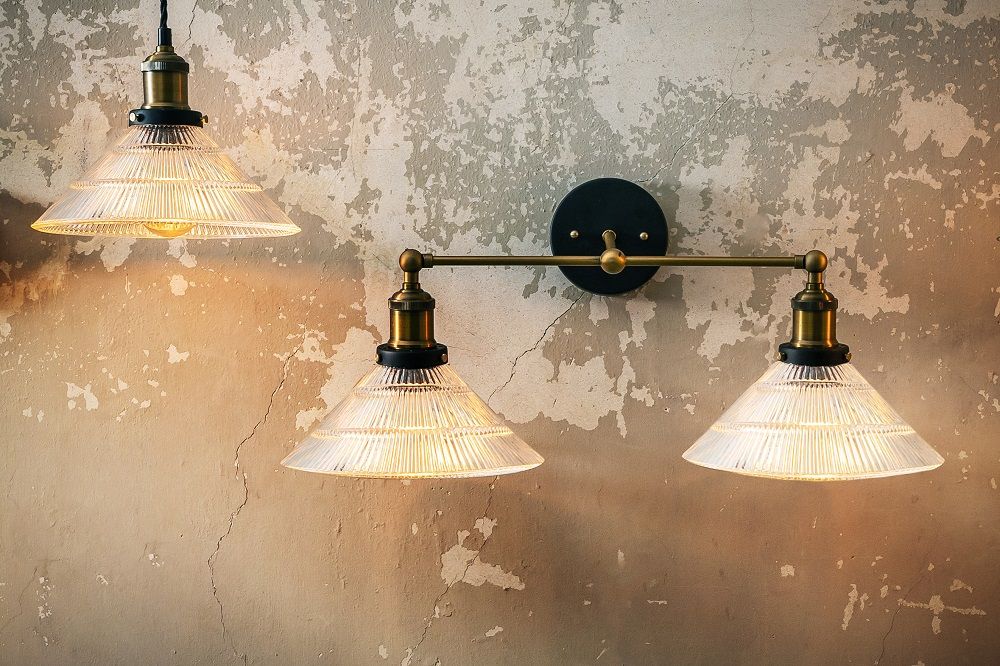 Combining all, or a selection of the above will give you control and flexibility over your lighting, putting you in charge of creating a cosy aesthetic and ambience that makes those darker nights in winter a little bit easier to manage!
[related_products]