What Is Cottagecore Interior Design?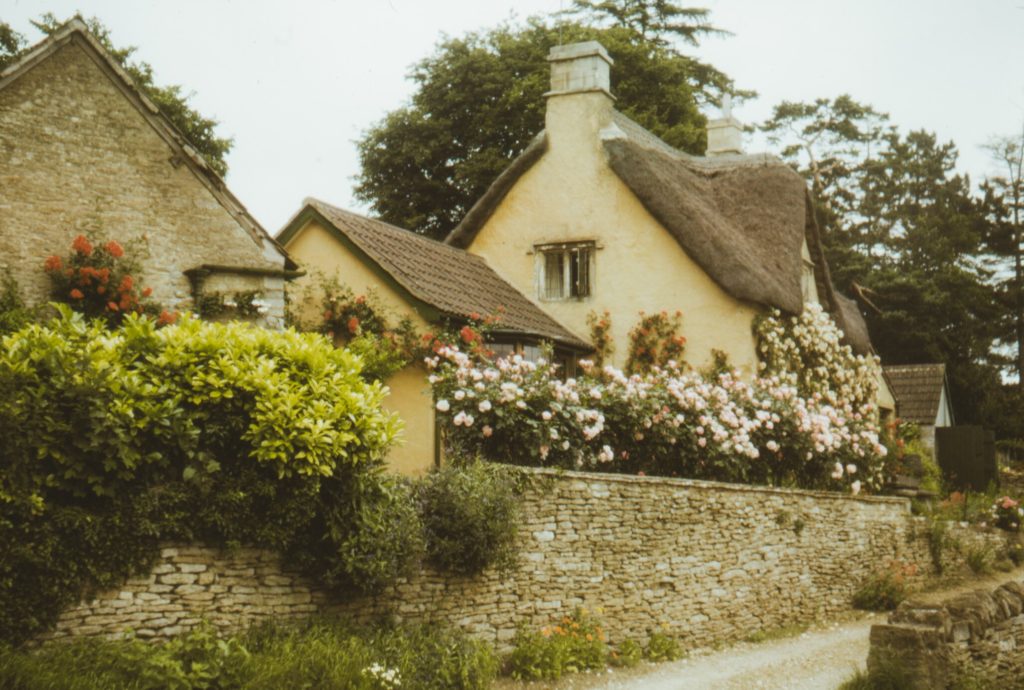 Cottagecore, otherwise known as the millennial granny chic interior trend has quietly surprised the design world in the last year of its emergence.
But, what exactly is cottagecore?
Cottagecore is all about embracing nature and welcoming the outdoors into our homes. It is an aesthetic inspired by a romanticized interpretation of western agricultural life. An internet driven trend that is popular with teenagers and young adults who idolise a rural life.
It embraces a simpler, slower life and harmony with nature. Warm and non-judgemental, this is a whimsical and nostalgic trend with nods towards eco-friendly and sustainable elements.
Think muted tones, natural fabrics, dried herbs, meadow flowers and home sewn cross stitched wall hangings. It has similar defining features to that of the Arts & Crafts era with nods toward patterned wallpapers, upholstery and furniture.
Aesthetic and lifestyle elements of cottagecore aren't limited to just your four walls. This aspirational trend is commonly seen through fashion, food and gardening too.
Cottagecore Lighting Ideas
To create an authentic cottagecore interior, finishing it off with an on trend light for the room is key to pulling it all together.
Lampshades
There are a number of different ways you can light your home the Cottagecore way. Patterned and plain lampshades on both floor and table lamps are at the cornerstone of granny chic. A great way to add pockets of light to a room.
To create that cosy ambience, look for LED bulbs with a low colour temperature around 1800k which provides a soft, orangey glow. The perfect way to create that cosy, ambient feeling.
Decorative Ceiling Lights
Heavily patterned ceramic ceiling lights are hugely adored by the Cottagecore movement. There is no such thing as 'less is more' when it comes to this trend. It's more is more!
However, if you're looking to introduce subtle cottagecore elements to your home, a decorative pendant light such as The Hollen Acorn Prismatic Glass Pendant would be a fantastic choice. This delicate light features textured cut glass which gives off a fabulous distribution of light. Different coloured bulbs can be used to create different moods. With the right bulb in place, this light will provide a cosy, warming ambience. Adding a touch of glamour for a unique twist on this trend.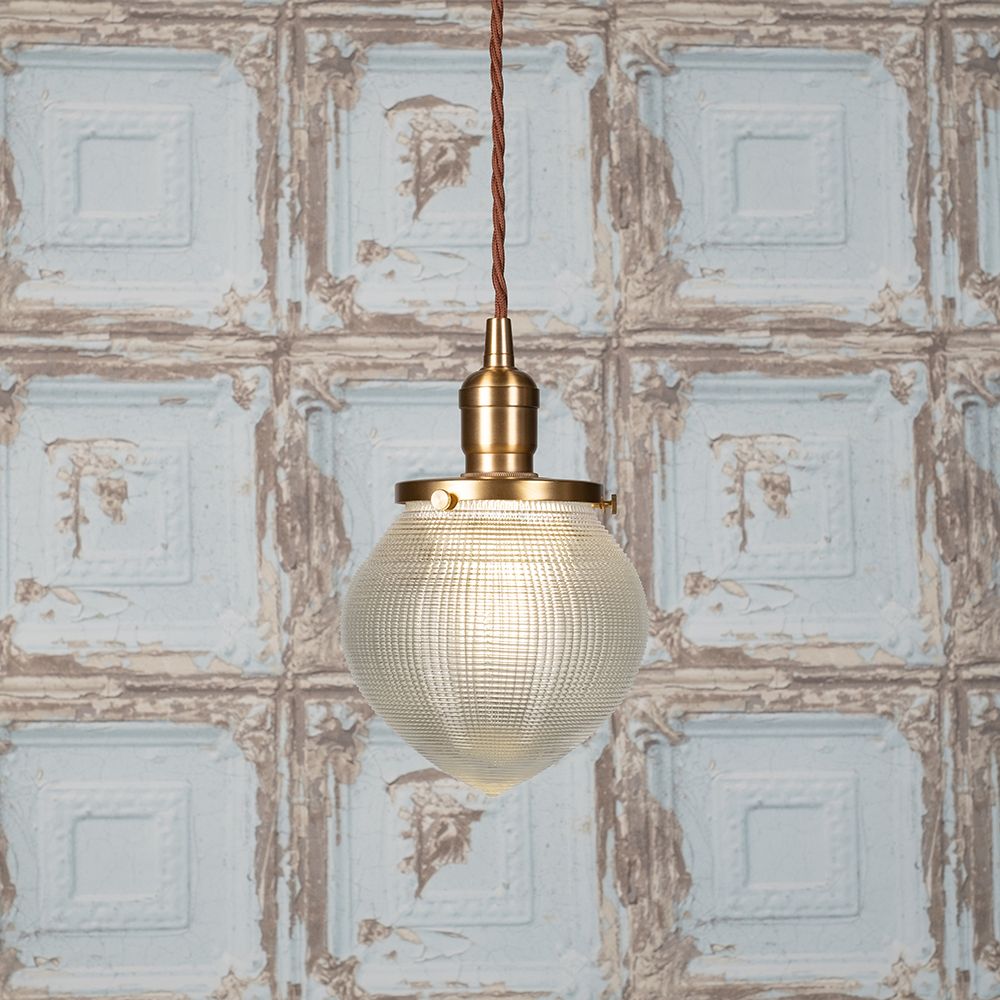 Wall Lights
This type of lighting is perfect for creating a layered, cosy lighting scheme which is synonymous with this trend. A wall light such as the Broadwick Clay Bulkhead Wall Light would work perfectly in conjunction with a decorative ceiling light.
Alternatively, you could bring the outdoors in with our nautical, Flaxman Bulkhead Wall Light. The Flaxman is a sturdy, strong, yet stunning outdoor nautical style bulkhead wall light. The brass outer surrounds an etched glass cover, protecting the bulb, whilst showing the glow. With a vintage style, this wall light really would work cohesively in a cottagecore interior.
For a whimsical, care-free trend, Cottagecore is the trend of the moment that can be filtered through every aspect of your life.