Using Downlights In Interior Design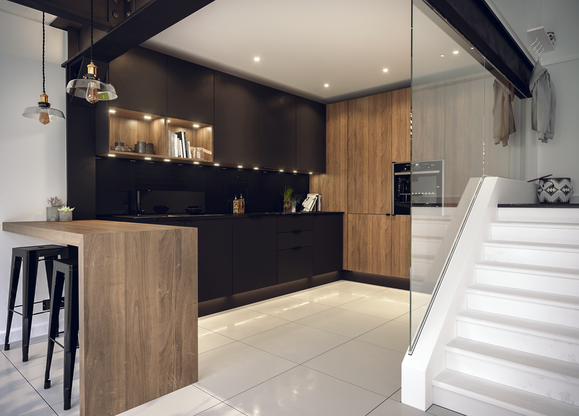 When it comes to lighting an interior, there are many different ways to create atmosphere. Lighting is such an important factor in interior design that can often be overlooked. It's that integral detail that helps to tie the room together, whilst creating a well lit space that will showcase the space.
Downlights are a creative and effective light source to use in interior design. We explore the different ways you can incorporate these into your lighting setup for maximum impact.
Layering Lighting
Layering lighting in a home allows you to pull from different light sources to create a cohesive and functional space. Whilst creating a stylish and atmospheric room.
Downlights are commonly used when layering lighting because they provide a great source of light on their own. As well as providing a streamlined and sleek finish on a ceiling when in situ. They come in multiple finishes so it's never been easier to match them with other light fittings.
Depending on the room, downlights complement many other light sources well such as wall lights and pendant lights. You will commonly see downlights layered with pendant lighting in a kitchen as they are usually used for visual impact, and to provide task lighting to that specific area.
Task Lighting For The Areas That Need It
Tiltable downlights come into their own for task lighting. Whilst they can add style and minimalism to a space, they're also incredibly functional.
They add impact and illumination to areas such as kitchen cupboards, underneath kitchen cabinetry and dotted around a bathroom mirror. Tiltable downlights allow you to direct the lighting specifically to the area needed to help you carry out the task at hand with ease. A fantastic solution for those hard to reach areas and dark corners that would otherwise go untouched.

Dimmable Downlights
Opting for dimmable downlights gives you that additional bit of control over your lighting setup. It puts you in control of the ambience of the room at any given time.
If you have an open plan space, dimmer switches can allow you to control different zones, giving additional flexibility.
High CRI Downlights
When it comes down to CRI or Colour Rendering Index, it answers the question as to why paint or certain objects look different in different lights. CRI can be the quiet killer in interior design and not an aspect in downlights, or any lighting to overlook.
Lighting affects our mood and sense of wellbeing, and a low CRI could be causing more issues than just the clarity of objects.
High CRI lighting benefits you with greater clarity, improved colour differentiation and more 'natural' lighting. Such lighting enhances the true colour of foods to aid preparation, can help with colour-based tasks such as painting, shows improved definition of images and text.
Opting for high CRI downlights in interior design is a smart choice that will tie the room together, and work with your furnishings and decor.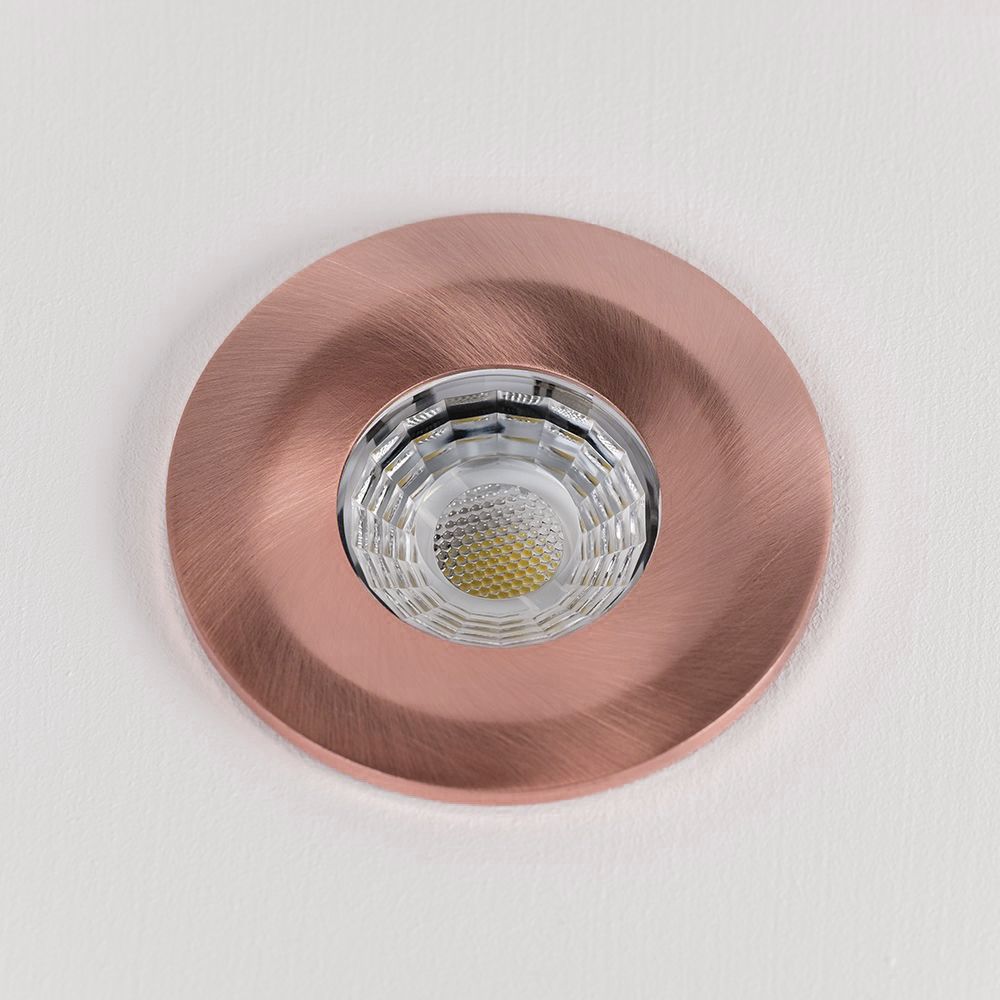 Downlights offer a stylish and functional lighting choice that allow you to incorporate them seamlessly into interior design. Available in a multitude of finishes to complement your home.