The Best Downlights for Kitchens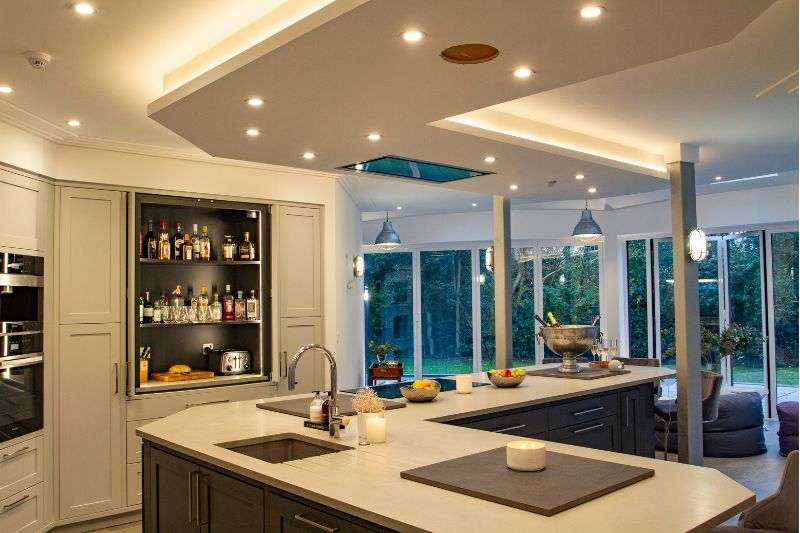 Functionality and aesthetics play a key role in creating a kitchen that's workable, but one that also delivers serious style cohesion throughout your home.
The kitchen is also the one room that requires the greatest level of flexibility when it comes to lighting as the role of the room changes throughout the day.
Lighting should be a carefully considered design element of any kitchen and getting the foundations right with task lighting should be the first step.
Let's explore task lighting and the best downlights for a kitchen to help you expertly plan your lighting design in your kitchen and avoid the feeling that you're cooking under the dull glow of a streetlamp!
Fixed downlights
Fixed downlights are a stunning way to create a perfectly uniform light for countertops, kitchen islands, or sinks.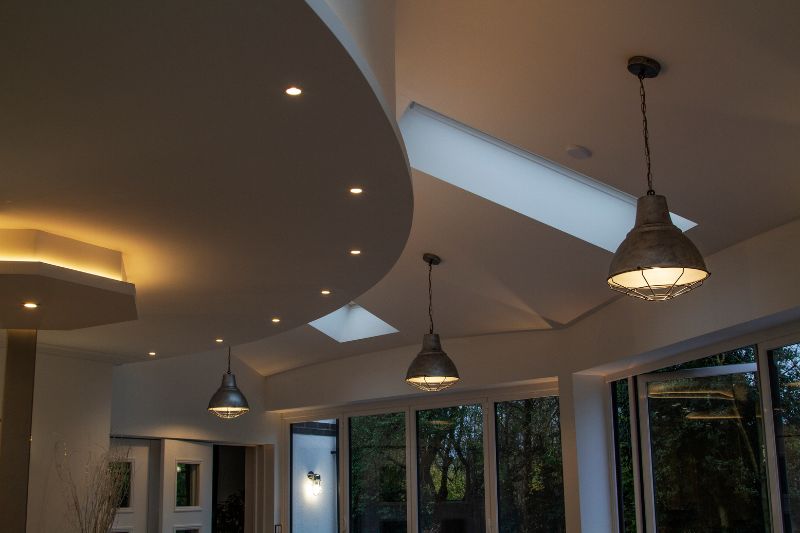 By pairing a cooler light of a fixed downlight with a warmer decorative pendant or chandelier, you can blend colour temperatures to cleverly layer light, adding a whole new dimension and sophistication to your kitchen. This is especially effective in a larger room that features different surface levels such as breakfast bars, dining tables, and kitchen islands.
Tiltable Downlights
Tiltable downlights allow you to highlight desired areas of your kitchen such as glass cabinets or displays, and this offers a whole new design aspect to your lighting. This also helps to open a smaller space such as a breakfast nook by illuminating and brightening walls.
These too can be paired with warmer pendant lights to pleasantly illuminate the kitchen or, by matching the colour temperature, can prominently highlight artwork. or
Dimmable downlights
Dimmable downlights offer customisation between workspace and ambience, allowing you to transition the space from a hive of activity while preparing food, to one of calm tranquility when the evening winds down.
The beauty of dimmable lights is that they can be adjusted as and when needed, taking you from functional task lighting to peaceful ambience in a moment. This is a perfect solution for those who desire their downlights to act as decorative lighting when not in full use, or as part of a light layering design.
CCT downlights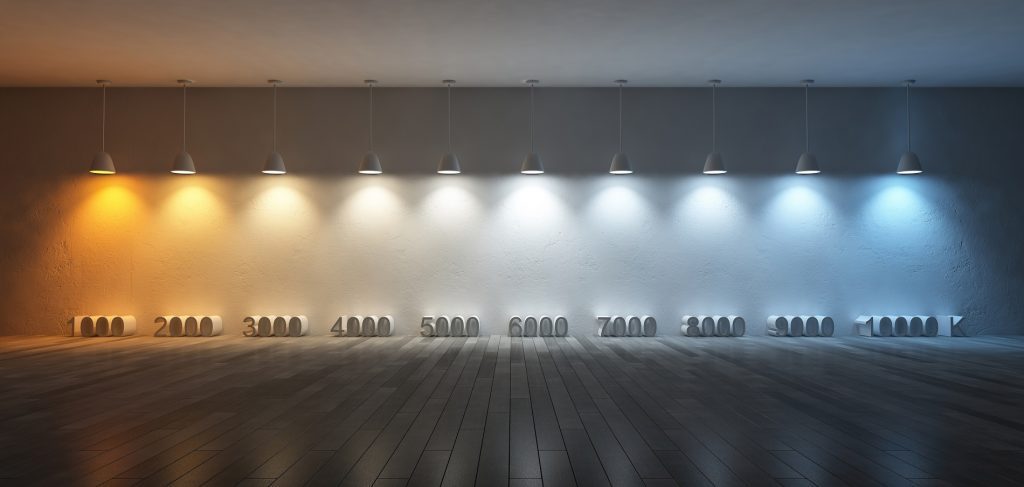 Colour correlated temperature lighting, or CCT lighting, is a fantastic way to inject a new dynamic into your space, allowing for a controlled shift between a workspace and a comfortable entertainment area with ease.
Adjusting light from cool to warm has a dramatic effect on the atmosphere of the room and allows you to play more freely with the tone of your space, finely tuning the warmth to suit your mood at any given moment.
High CRI downlights
Different colours can change drastically in different light. Have you ever noticed that the sofa you fell in love with doesn't quite have the same vibrancy as it did in the showroom, or the outfit you lovingly picked out seems so much more vivid when you leave the house?
Colour Rendering Index or CRI is a measure how accurately the light source reflects the colour of an object, with a CRI of 100 being a perfect match for sunlight.
In simple terms, the higher the CRI of the light, the more realistic and natural the colour of your décor. Choosing a high CRI downlight will positively benefit your carefully curated interior by showing their truest colours and shades, pop over to our blog Uplift Your Mood with Downlights and see how our downlights can not only help brighten your space, but your mood too!
Used in the right way, downlights are a highly functional and flexible type of lighting for a kitchen. Feeling inspired? Take a look at our extensive range of downlights to find the perfect type for your kitchen.
[related_products]