Uplift your Mood with Downlights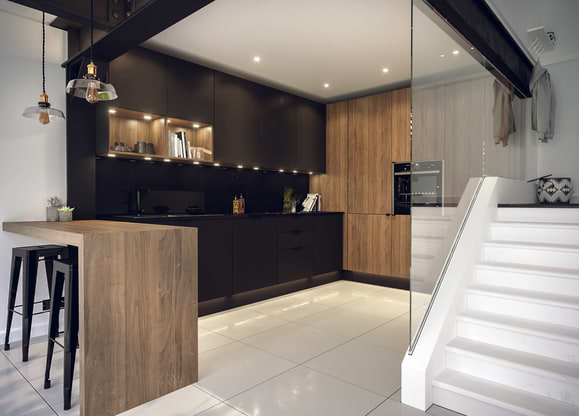 When designing interiors, natural light is one of the most important tools to create functional, relaxing and beautiful spaces. When it comes to lighting however, there is more to consider than simply the aesthetic appeal. Extensive research has been conducted into CRI levels in lighting and how this can be utilised to have positive effects on your perception of images, their transpired colour, your health, and even mood. Read on to explore how.
What is CRI?

CRI (Colour Rendering Index) is a measure of how accurately artificial light represents the colour of objects compared to natural light; the higher the CRI the better the replication of natural daylight. The above image demonstrates the difference of a low CRI level (image on the left) to a high CRI level (image on the right), just imagine how straining this CRI level would be on your eyes over time and also, how this would dull the colours of objects in your interiors.
For example, 100 CRI represents natural daylight with 80 CRI being the lowest standard set for your home. Alarmingly, the market is dominated by low 82 CRI LED downlights which means too many of us are living with inadequate amounts of illumination.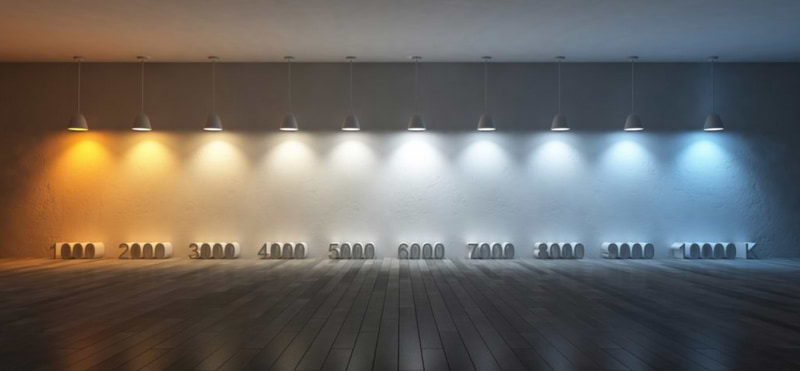 This artificial light that we surround ourselves with is hugely detrimental for productivity, health and mood. Extensive research proves the remarkable positive mental and physical health benefits of daylight. It is crucial to replicate this as best as possible, particularly post pandemic where a lot of us are spending a large amount of time indoors. Our evolving habitual tendencies post pandemic means we must explore innovative ways to be as happy and productive as possible.
SAD (Seasonal Affective Disorder) is an increasingly common type of depression which affects those who display strong feelings of stress, low mood and lethargy due to the change of seasons and the restriction of natural light. However, colour enhancing downlights have been developed as a form of light therapy and used to imitate sunlight exposure - there is no more excuse for those Monday blues!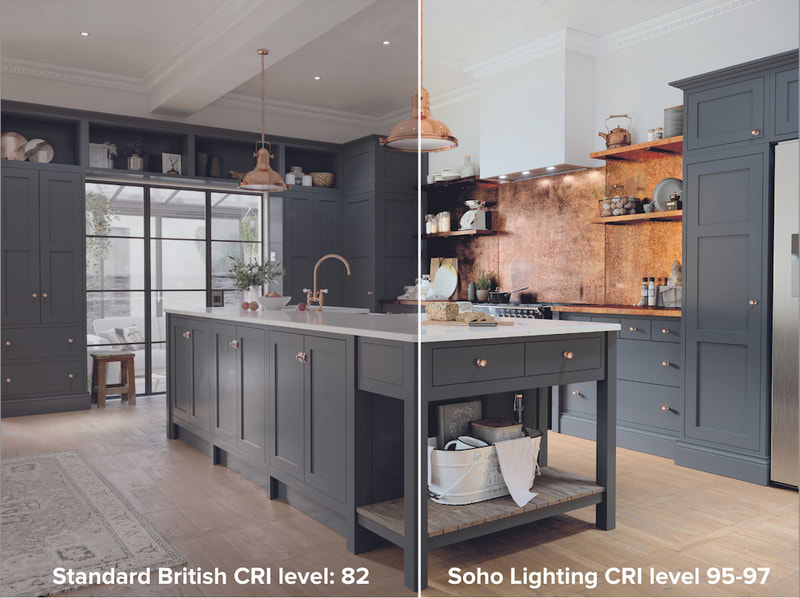 What are the main benefits of a high CRI level?
The benefits of high CRI downlight are interminable; they include a dramatic increase in colour definition; fundamental for all aspects of living and working. Clarity and contrast is sharpened, to aid detailed tasks such as reading and writing, which in turn leads to a reduction in eye strain and tension. Work productivity is significantly improved along with a positive impact on mental health, wellbeing, mood whilst reducing the symptoms of SAD.
Where can you source high CRI LED downlights?

''Lighting a space is as much of a science as it is an art'' Lee Lovett, founding director of The Soho Lighting Company has developed a way of bringing the outside in, to both enhance your life and interior through a beautiful range of high CRI downlights which achieve a market-leading rating of 95-97 CRI are available in a range of finishes.
After years of research and development, The Soho Lighting Company has created a beautiful downlight collection to challenge, this not only ensures your interior is sufficiently illuminated with natural light but also ensures that the true colour of your interior is perceived. The downlights have a built in colour temperature functions that allows you to set the light to warm, daylight or cool depending on the function of your room, improving the colour definition of objects. They are IP65 rated which means they protected from debris and moisture, perfect for both kitchens and bathrooms (zones 1 and 2) where water vapour occurs and could be a potential fire and safety hazard.
CRI lighting is a fantastic addition to any room in a home. It is the smart way to relieve working from home blues and dark winter days. They really are the new must have. So, what are you waiting for?