The Best Design Ideas to give your Interiors a Masculine Vibe
How to design an interior with a masculine vibe? Getting the right balance of comfort and design at home can be a challenge and this is especially true with more masculine oriented design. This is because masculine design tends to sway dangerously close to becoming either a man cave or on the other had an impersonal feeling office space. So to create a masculine interior without your home falling into these pit falls we have a few basic design principles to abide by. But don't worry like with most good design there is also room to adjust and personalize these principles to your own needs.
Bold geometric patterns and shapes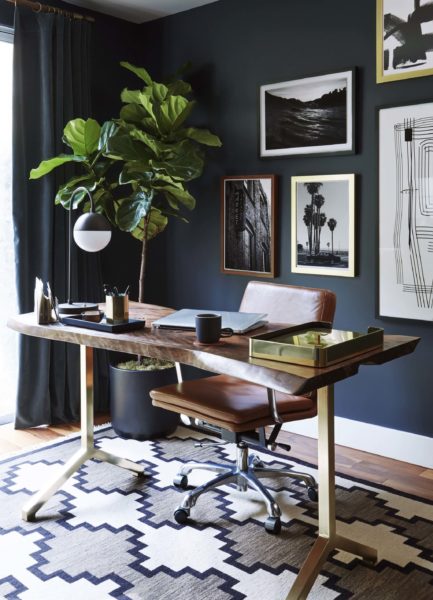 >>image<<
Keeping patterns bold and simple will give your interior a clean-cut look that's sophisticated and modern. Go for larger geometric shapes that are less intricate and flowery. Make sure not to overwhelm the space with too many clashing patterns. Pattern in a room creates a focal point so make sure not to have more than one or two patterned zones or else the room will feel start to feel cramped and cluttered. There are many good ways to add pattern into a room. Finishing touches like throws, pillow, lampshades or rugs are the quickest and easiest ways. However if you want something a bit bolder and more dramatic then a patterned floor is one way to go. Or try putting bold wallpaper on one statement wall for a really sharp look.
Materials Matter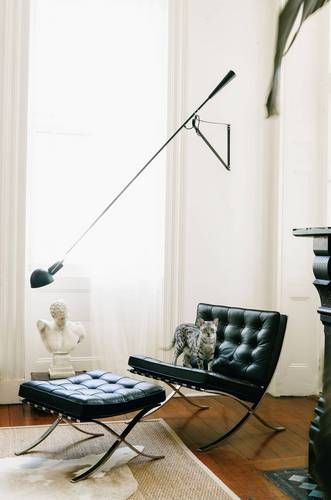 >>image<<
"We must remember that everything depends on how we use a material, not on the material itself... New materials are not necessarily superior. Each material is only what we make it." - Ludwig Mies van der Rohe When creating a masculine interior making the most of materials is certainly essential. Hardwearing materials such as wood, leather, metal and stone are always good choices. However we must also remember to bring comfort back into the space by balancing out hard materials with some softer ones. With masculine interiors it's best to go for hard flooring that can be covered with rugs rather than carpet. Concrete, wood, and stone are all great options.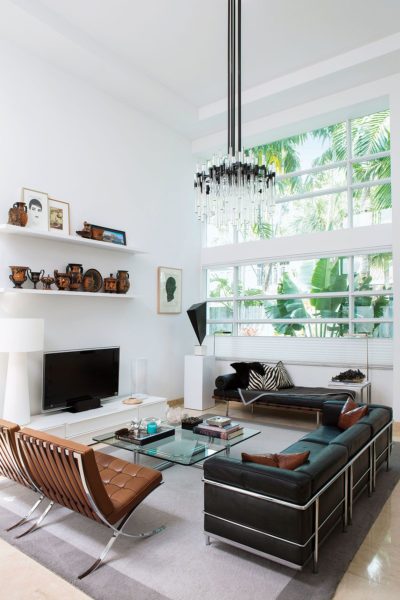 >>image<<
Next we have the infamous leather sofa: always a favorite when creating a masculine look. Hardwearing, smart and comfortable they exude masculinity. And to balance it out finish with some smart patterned linen cushions and wooly throws. Another favourite material for masculine interiors is metal. Adding in some metal accents will help add a layer of texture to your space. Lighting is one of the best ways to do this. Try choosing something with a vintage, industrial feel; this will add tones of personality and character to your home.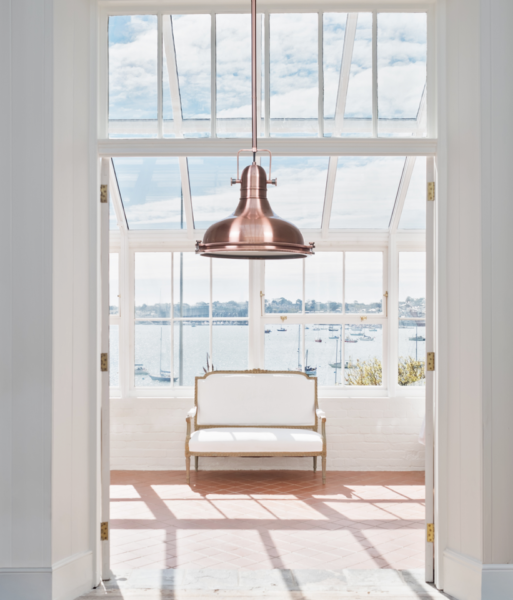 Link:
[Cambridge Rose Gold Bell Shaped Ship Pendant Light - Metal Pendants]
What Colours and how much?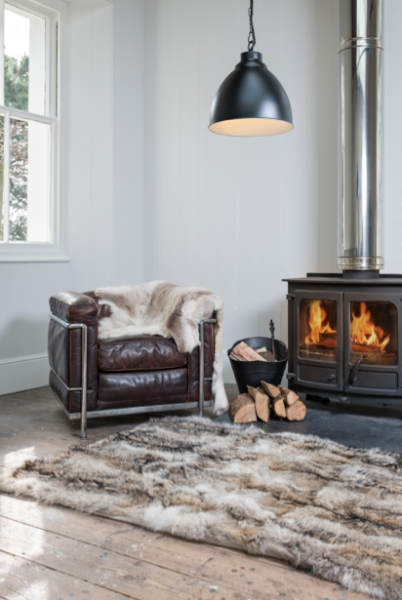 Link:
[Oxford Vintage Pendant Light Matt Black - Soho Lighting]
Colour is always a very personal pick when it comes to interiors, but if you're looking to create that masculine vibe then holding back on the pastels and bright colours is a must. The interest of a masculine room is created mostly through material, however the colour of those materials is important too. Natural, woody and dark colours like deep slate will give a room a luxurious and relaxing feel.  A mix of dark, stone, marble and woods will also keep colours from all blending into each other. However don't overdo it on the blacks and fall into the trap of creating a dark man cave! Make sure to add in some paler tones like oatmeal and pale grey. Just remember to stick to a natural colour palette. Lighter colours will make a space feel more spacious while also bringing definition to the darker colours in the room.
Finishing touches
"I am as much interested in the smallest detail as in the whole structure." - Marcel Breuer The accents that finish a room really do make a world of difference. From books to art, spending that little bit extra on a few decedent pieces will keep your space feeling minimal but grand.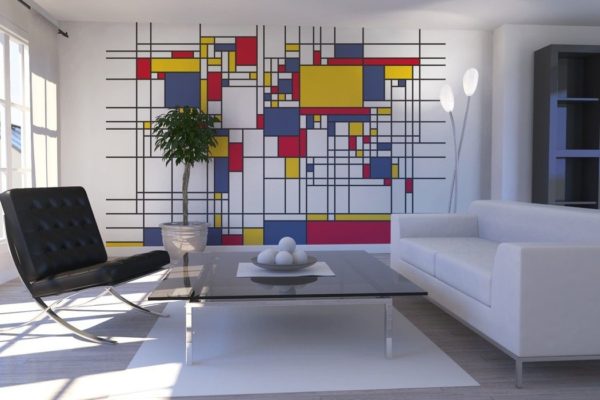 >>image<<
Sockets and switches are another great finishing touch. They are also one of the most commonly overlooked parts of a room. Choosing the right sockets and switches can also up the quality of a space significantly. They're also the perfect opportunity to add in a little fun but masculine feature to your home. The toggle switch is a timeless classic when it comes to design. Reminiscent of the industrial age, they give of an adventurous yet sophisticated feeling of being aboard some grand old vintage machine. The many choices of metal finishes also gives you plenty of room to fit the switch to your style.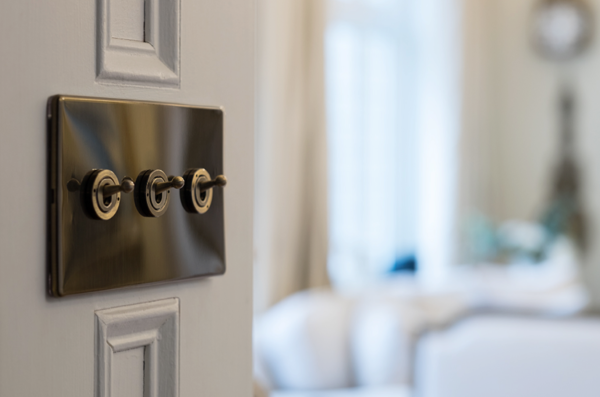 Link:
[The Charterhouse Collection Aged Brass 3 Gang 2 Way Toggle Switch]
Well that's all we've got for now! Hopefully now you've got a few more ideas to help you on your mission to creating the perfect masculine interior. With ideas for materials, colour and finishes, you now have all the tools you need! Time to go forth and create a decadent home fit for a king.