Nautical Lighting Ideas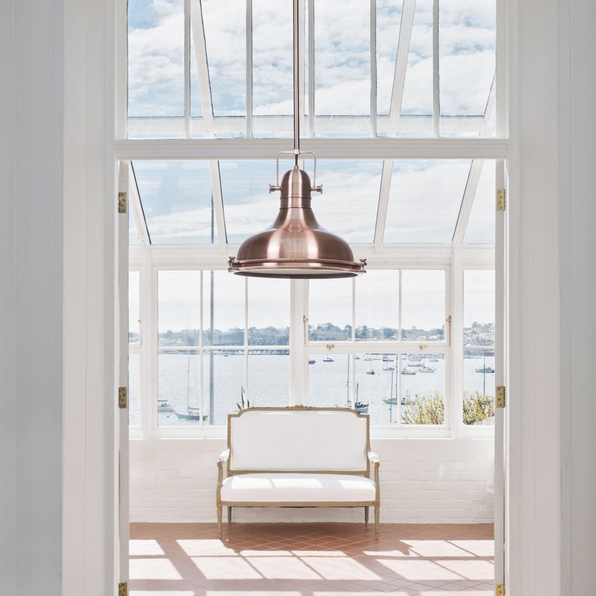 Nautical lighting can bring character and presence to a space that other types of lighting just can't. Whether you have a coastal Hamptons style interior, nautical or boho rustic warranting a bit of an edge, nautical lighting will really help to finish off the space.
Nautical designs can really vary, but navy, dark rustic colours, white and copper are commonly seen throughout nautical lighting. There is plenty to choose from with sconces, pendant lights and wall lights all being highly suited to coastal themed homes. We explore nautical lighting ideas that will create a beautifully relaxing, and illuminated space.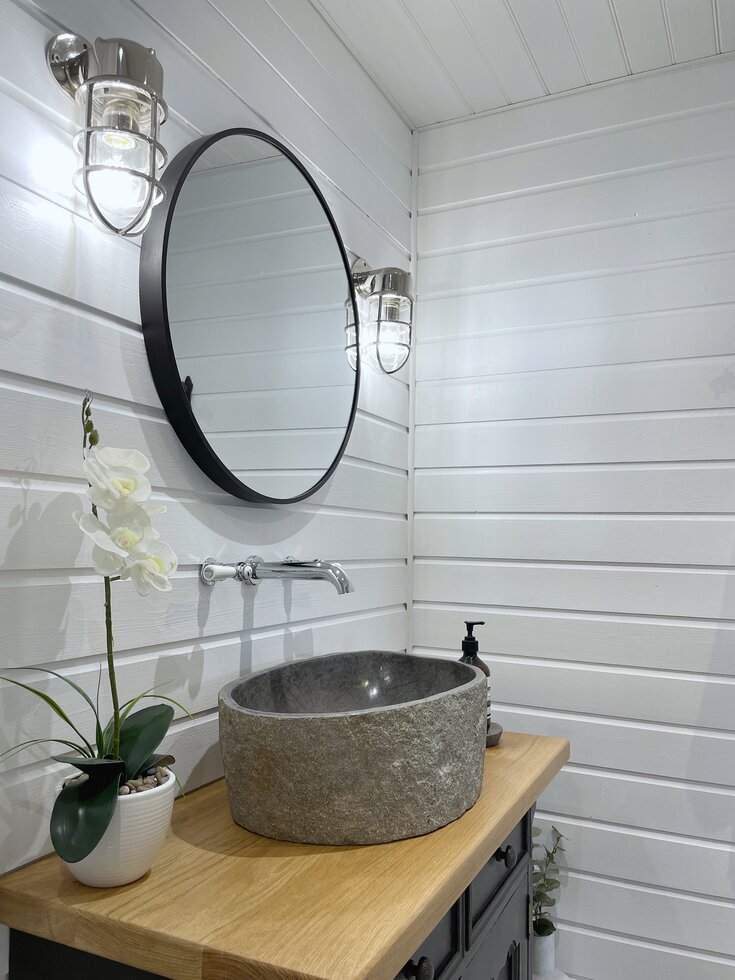 Wall lights such as the Kemp nickel lights are perfect for nautical bathrooms due to their IP65 rating, or for hallway or outdoor use. A pair either side of a mirror in a bathroom looks great. They perfectly lend themselves to the shiplap and other nautical elements in the bathroom shown. These wall lights are also available in a polished and lacquered brass finish.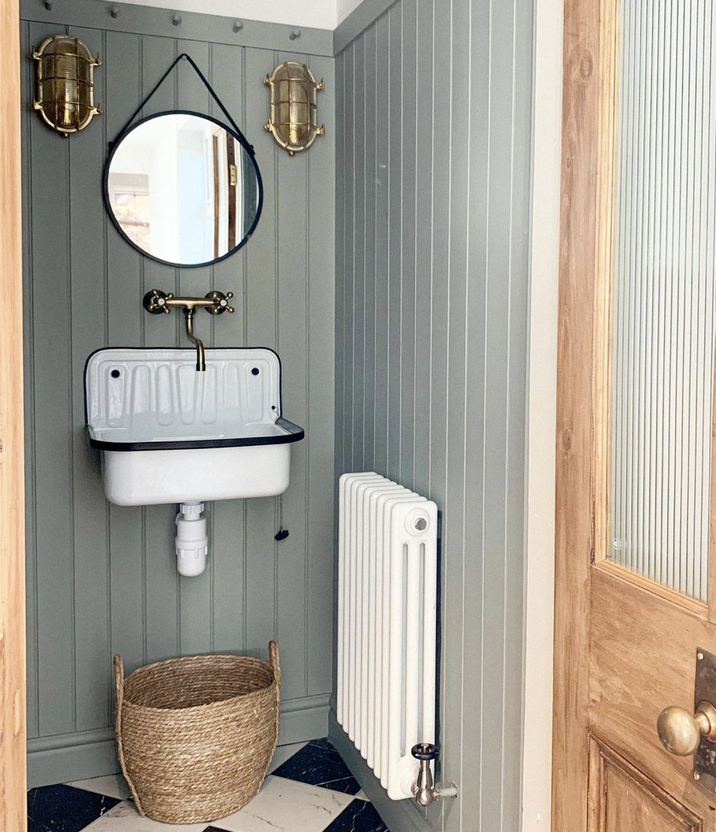 Also part of our Outdoor & Bathroom collection, the Flaxman wall lights look sensational in a bathroom on either side of a mirror as shown above. The brass outer surrounds an etched glass cover, protecting the bulb, whilst showing the glow. This lends itself to a more vintage or period style, or nautical or industrial décor.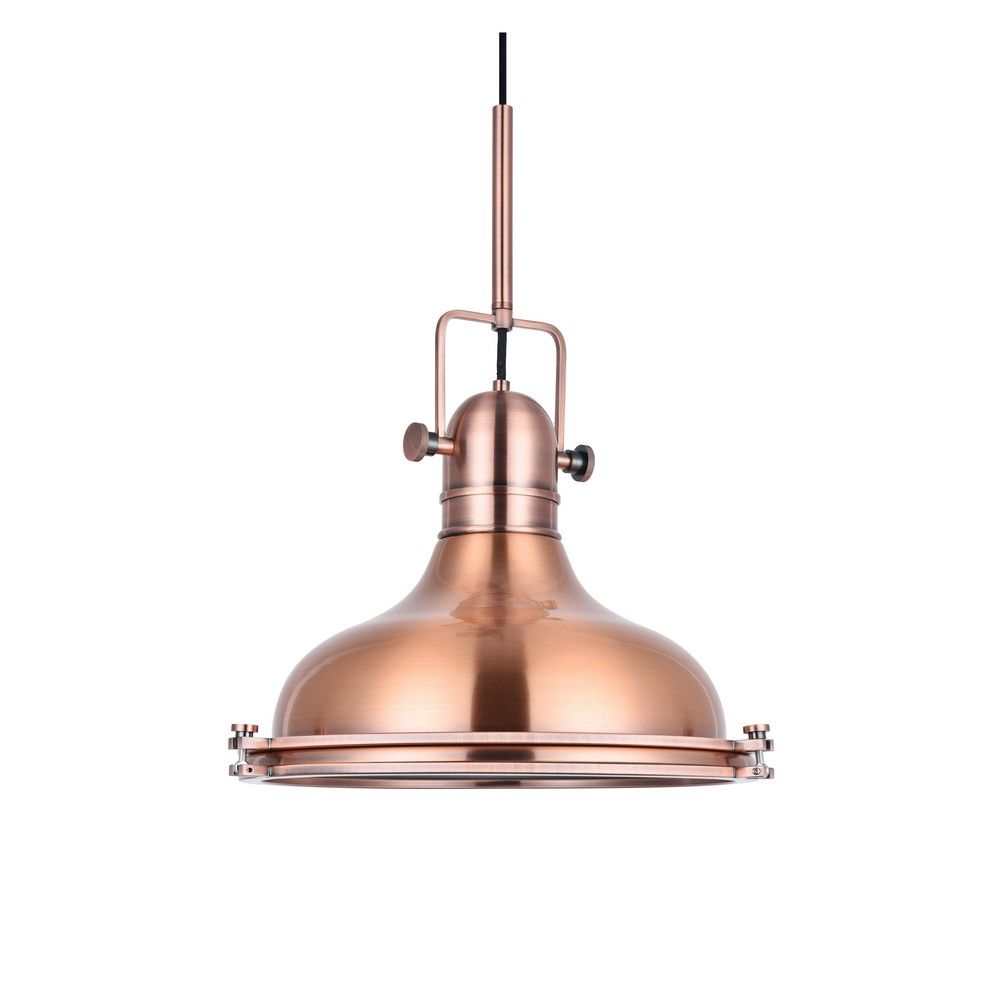 The Cambridge Rose Gold Bell Shaped Ship Pendant Light will make a true statement in a home. A perfect example of a nautical lighting idea that would suit a Coastal Hamptons style interior. It beautifully melds both relaxed nautical elements and the luxe of the copper. This light would look splendid in a hallway or even as a pair over a breakfast bar or dining table.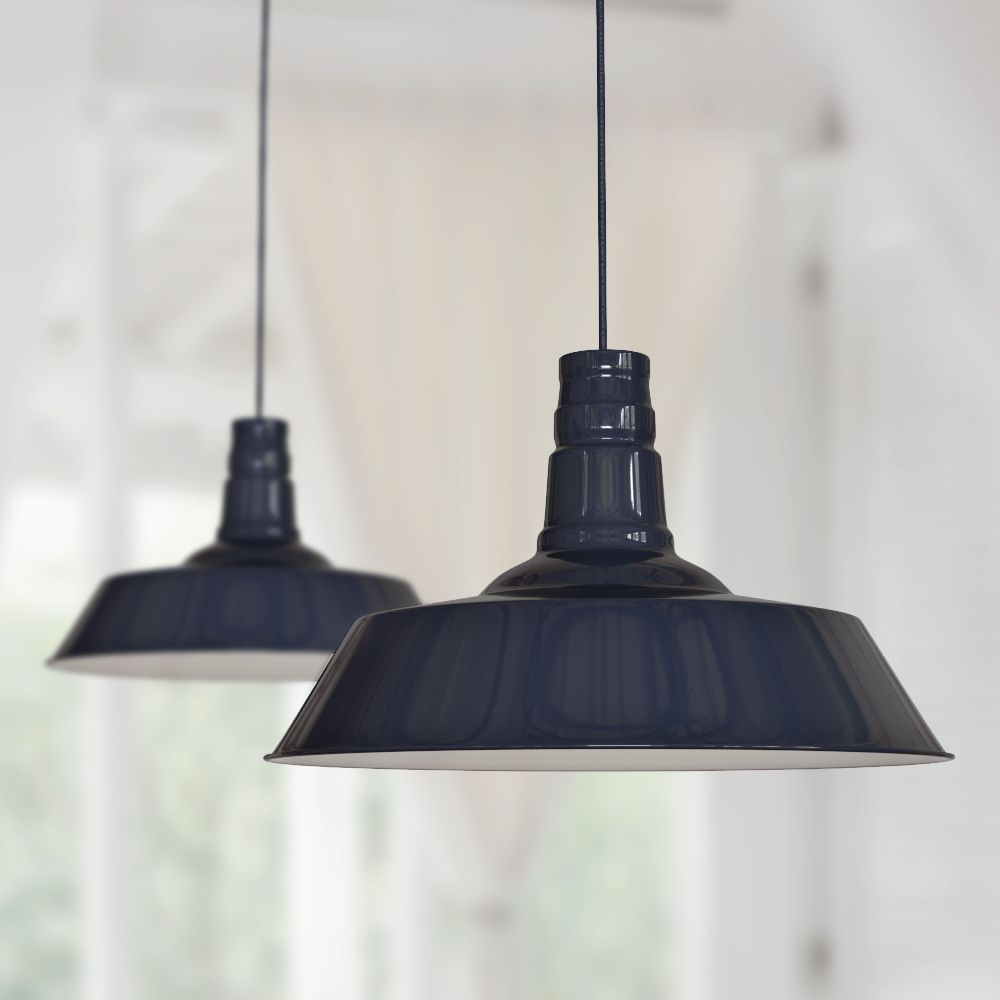 A nautical theme can subtly be introduced to a home with colour such as squid ink which is a blue, black colour. This large argyll industrial pendant light would look incredible in both a nautical or industrial setting. The Large Argyll has the presence to hold court as a single setting in a hallway or alcove. It can also be placed in rows of three or more above a table, island or breakfast bar for maximum visual impact.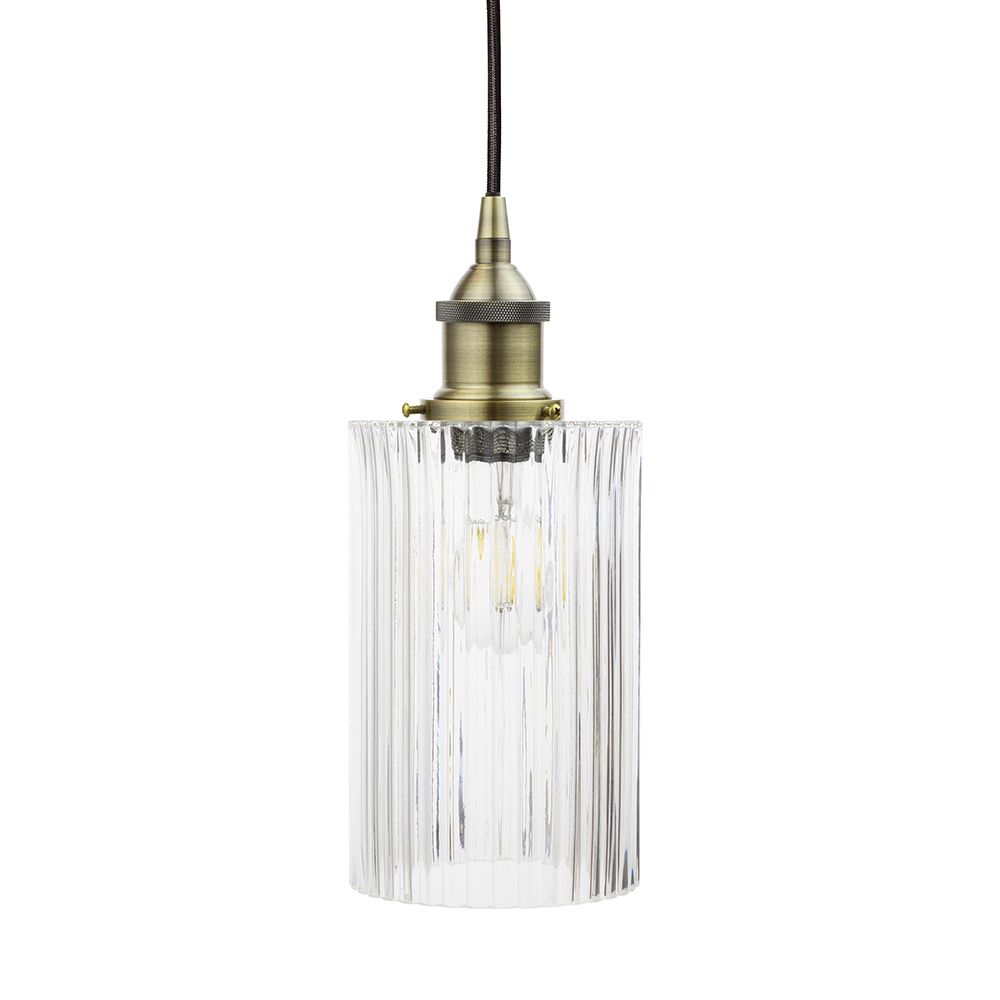 Part of our newest Glass Library Collection, the Henley Cylinde Fluted Glass Pendant Light is a true beauty. This beautiful cylindrical pendant casts a softened pattern of ambient light and looks stunning solo or in a run of 3 to 6 lights. The delicate fluted design lends itself to nautical interiors whilst creating a gorgeously illuminated space.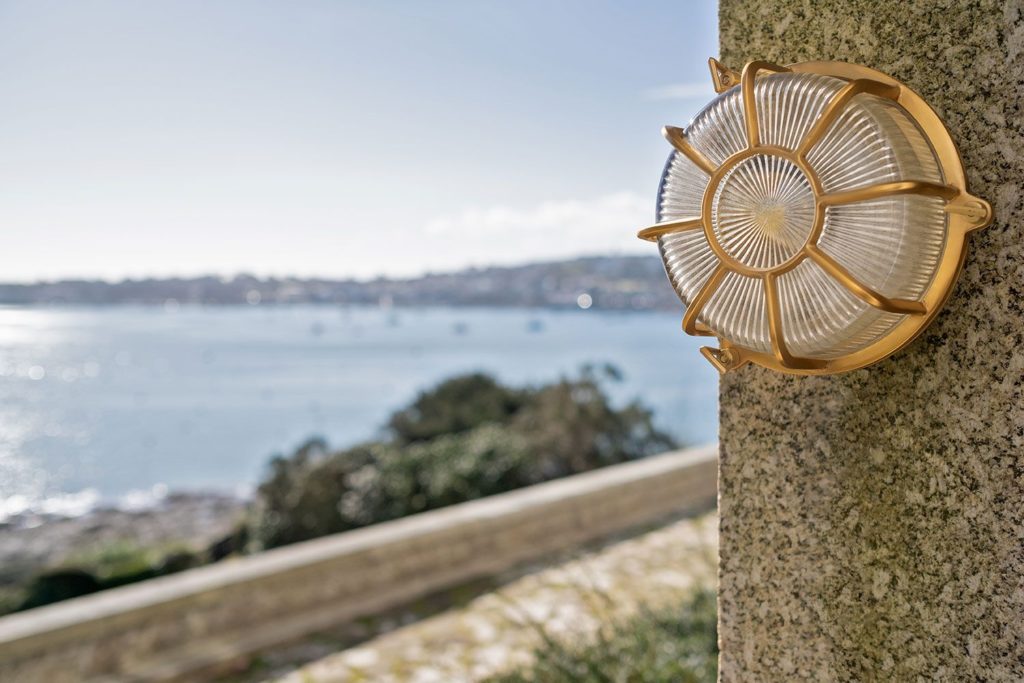 Beautifully retro, with a nautical twist, this brass finished wall light is IP66 rated, for use outside or in the bathroom. Handcrafted, this wall light is available in a nickel and polished brass finish too.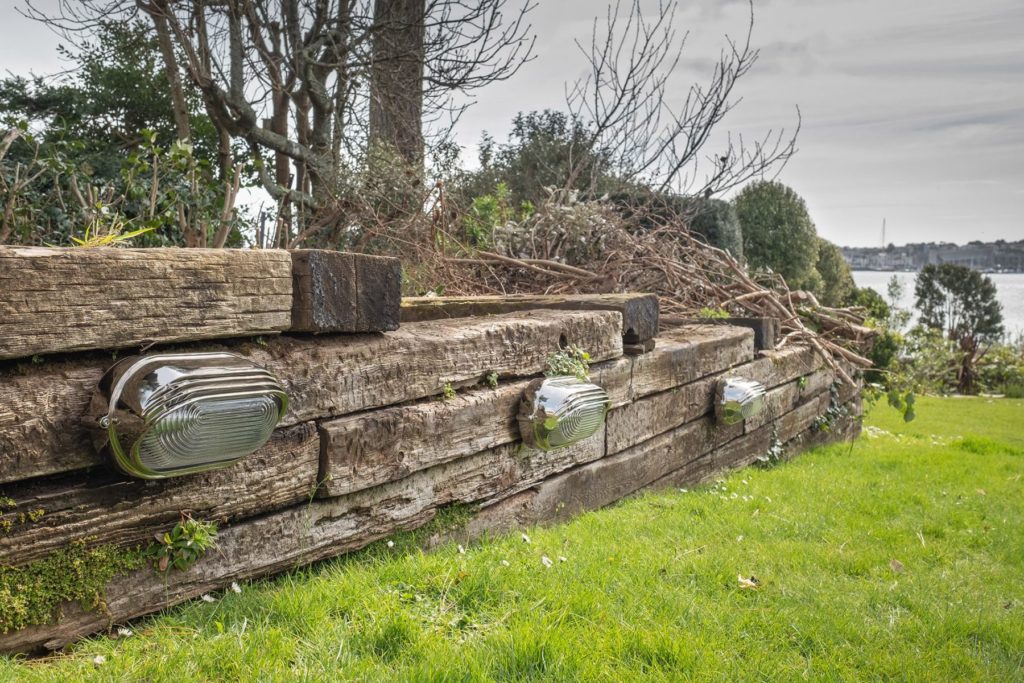 The Marlborough Eyelid Bulkhead would look captivating in an outdoor space, bathroom or even to light a hallway. Exquisitely handcrafted, this light provides a luxurious variance in finish which denotes craftsmanship and prestige.
There are so many lighting options to easily add that nautical twist to your interior. Even if your home isn't geared towards a nautical theme, their versatility makes them work well throughout other design themes too.