Coastal Hamptons Style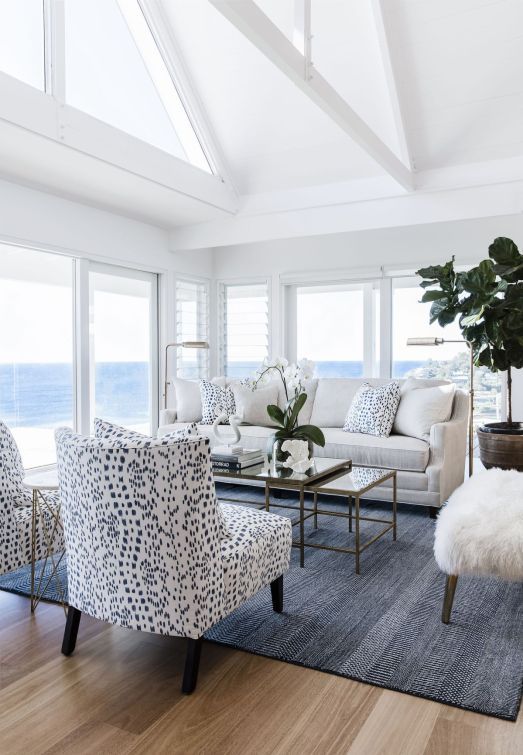 Think rustic, cool and casual beach vibes, with sea views and you've arrived perfectly at what is coastal Hamptons style.
The Hamptons are a renown stretch in Long Island, USA. Synonymous with long stretches of beach, high end restaurants and boutiques and gorgeous coastal homes. Commonly known as a summer destination for affluent New York residents. Alas, we can all create a piece of Hamptons style within our home, without the hefty price tag and New York zip code!
What Is Coastal Hamptons Style?
The defining features of Hamptons style are a cool and sophisticated design that meets rustic, casual beach vibes. It is a beautiful fusion of both coastal elements and the sophistication that comes from the Hamptons.
White canvases with neutral colour schemes are a big part of this style. Whilst the coastal element within the design trend allows you to bring in some warmth and other colours with the accents colours that are used. Natural textures and elements also come into play. Helping to draw on those coastal elements which create the authentic, rustic beach charm.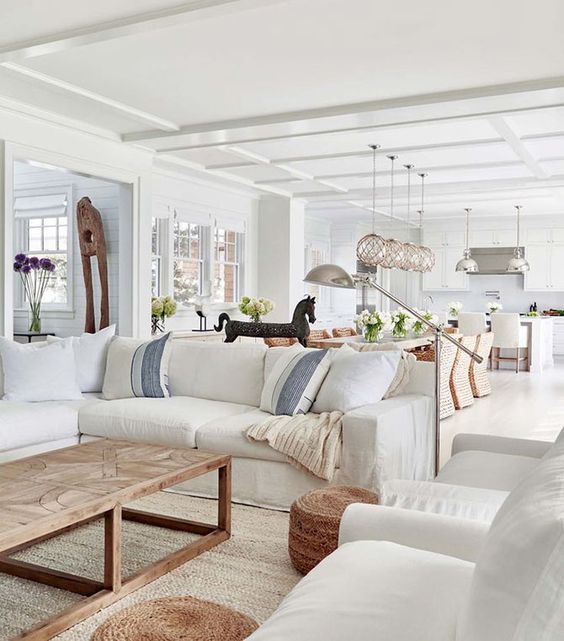 Coastal Hamptons Lighting Ideas
Light plays a pivotal role in this design trend. It's hard to think of a beach house without envisioning the sun, swathes of natural light and a well lit space. Unless you are building a house from the ground up and changing your windows, playing close attention to the lighting you choose which will help to emulate this look.
Downlights
Downlights should purely be used for areas that require task lighting and swathes of light. From a practical perspective, they would work incredibly well in a large space such as a kitchen/living room as they will provide swathes of light to the space.
To really emulate that 'on holiday feeling', we recommend high CRI downlights, providing optimum clarity and precision for tasks.
Installing a dimmer switch would allow you to have control over the brightness as the room of the role changes as the day goes on. It's then time to replicate this gorgeous design trend with some decorative light fittings.
Cambridge Rose Gold Bell Shaped Nautical Pendant Light
Nothing says nautical like this bell shaped nautical pendant light. Featuring a classic shape and aged copper finish, it looks as sensational above a kitchen table or kitchen island as it does in commercial settings like bars and restaurants. The beauty of this light is that it combines luxe and coastal charm effortlessly.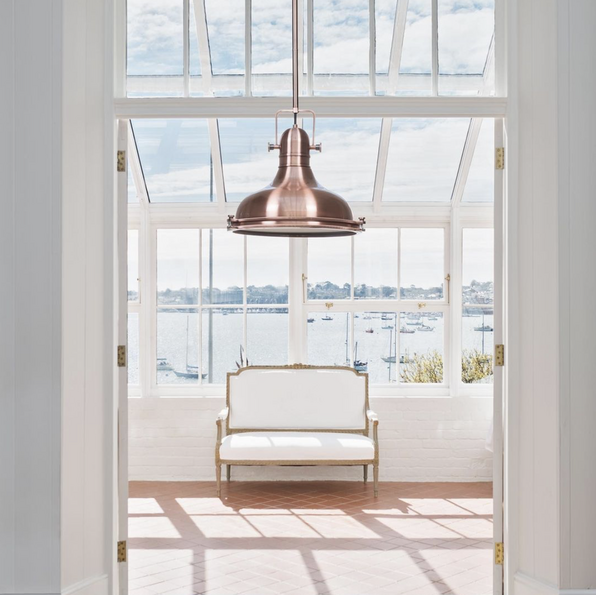 OhSo Hand Painted Lights
Lights in our hand painted range come in a collection of 10 desirable colours, reflecting both period and current trends and styles. Having such a diverse range of colours, and shapes works perfectly with this style trend. Each style features a truly classic shape which adds timelessness to the piece.
Neutral colours such as our Clay White, Clay White Cream and Satin White lights will work in harmony with the Hamptons style. To bring in some warmth and coastal charm look for soft blues and greens, neutral grey, stone, ocean blues, sand and whites. These colours that are on the slightly warmer side are the Hamptons essential colour palette for interiors.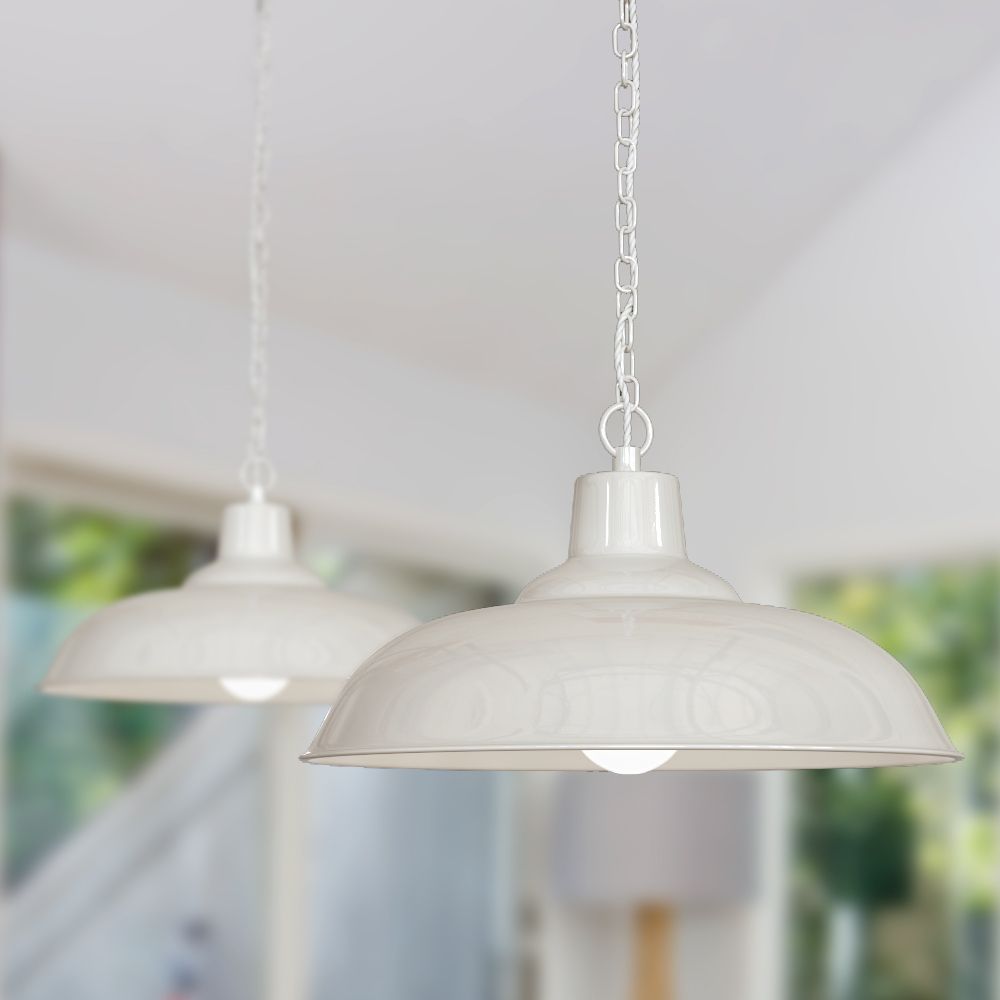 Glass Shades
To retain that 'affluent' look that comes with the Hamptons style, glass shades will provide opulence, and a light and airy space throughout your home.
For that touch of elegance, the Henley Cylinde Fluted Glass Pendant Light is versatile and sophisticated, it would make a welcome addition over a breakfast bar or dining table. A row of 3 would look particularly spectacular. Casting a softened pattern of light all around, bringing that sense of calm with it too.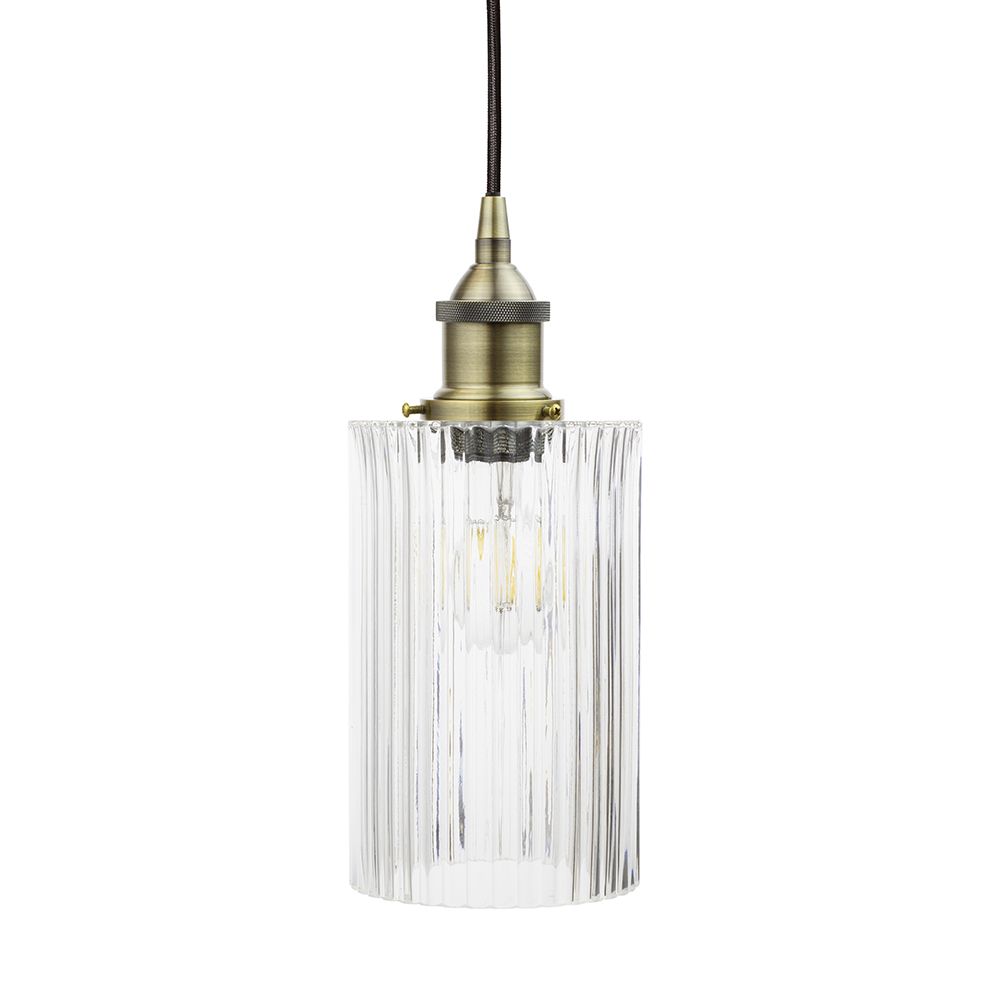 For the Coastal Hampton bedroom, our Lowell Bubble Crackled Glass Pendant light would look sensational above a crisp white bed linen and lots of luxury linens and throws. You could also add coastal colours and seaside accessories to the space to pull the design trends together.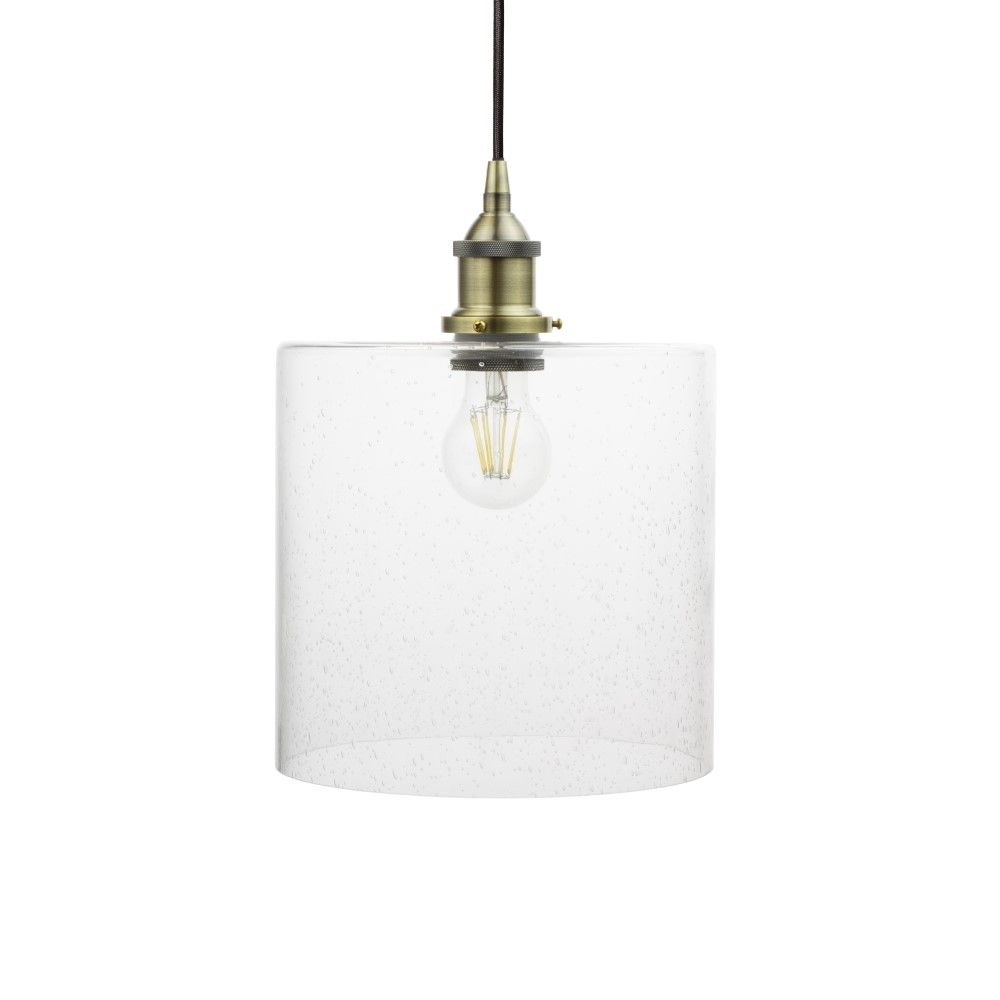 The clean lines of the James glass pendant make it a perfect choice for subtle and simplistic lighting schemes and works particularly well in Scandinavian and modern design settings. The clear handblown clear shade emits a clean and uninterrupted wash of light. A gorgeous addition to a kitchen or living space.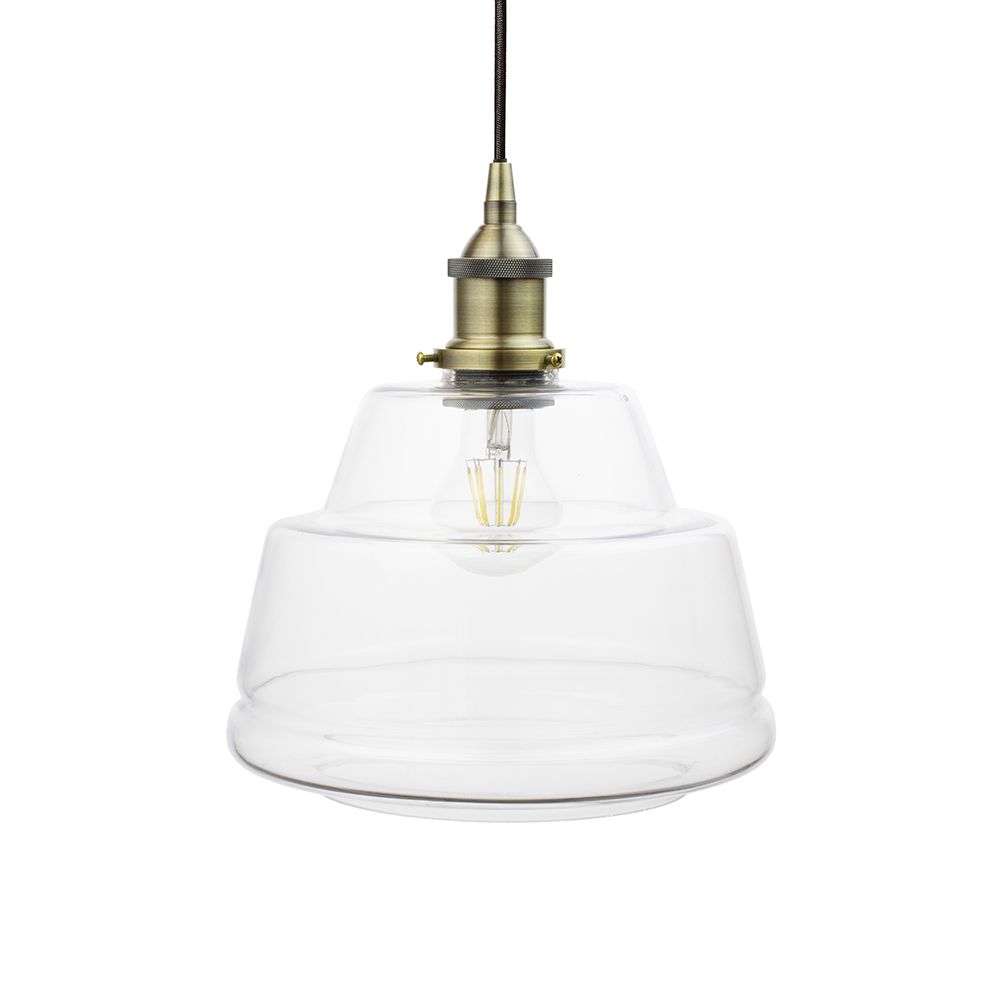 This design trend combines two very different, but cohesive styles. Creating such a cool, casual and rustic vibe that will make coming home feel like a summer vacation everyday.