Lighting for Period Homes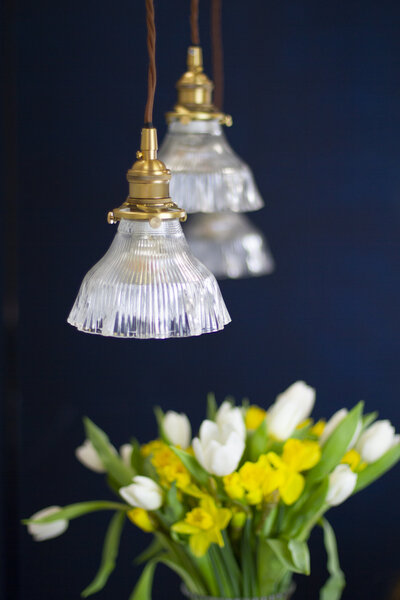 Whether we are talking grand Victorian villas, Medieval manor houses or charming country cottages; you have come to the perfect place for inspiration on how to optimise lighting in your period property. We have compiled a selection of different lighting strategies for you to explore, to transform your home to a whole new level of Wuthering lights!
Before you pursue the decoration or furnishing phases of renovation, always think about lighting. Consider how you could accentuate original architectural features, enrich that bespoke charm and utilise precious space to create your desired ambience that resonates within your period home. Read on to see how you can achieve just that.
Lighting Grand Spaces
The term period styling conjures ideas of grand, statement lights that fill high ceilings; The Statement Collection includes a gorgeous selection of eye-catching lights that will not only accentuate your home's heritage, but also act as speculator focal points for your period interior.
The Warwick is a stunning example of a centre-feature that will do all the talking, everyone will gaze in admiration as it is perfectly poised above your kitchen island or extravagant dining table. The antique brass exudes period charm, coordinating perfectly with other heritage features within the property.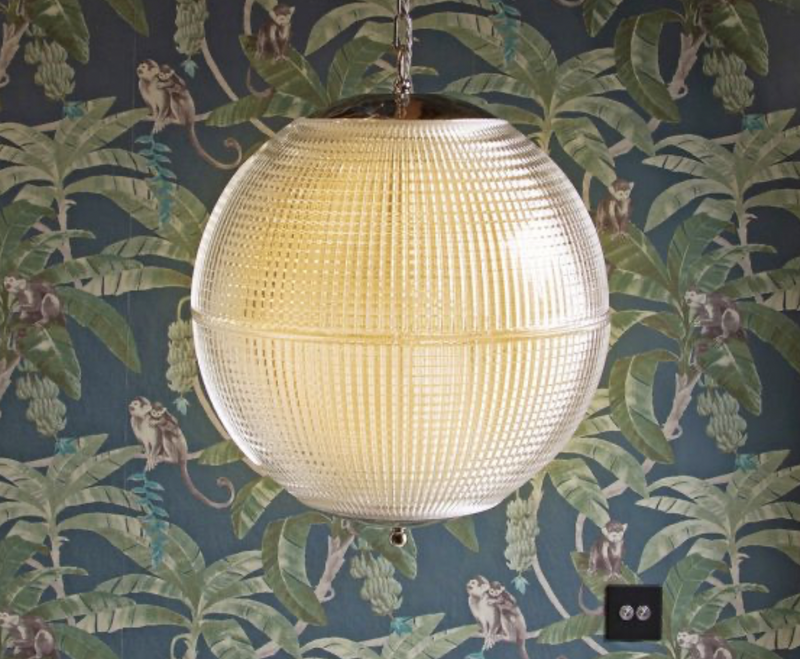 The forever favourite Hollen Globe will transport you back in time, it is the ideal asset to not only maximise illumination for the highest of ceilings, but delivers a stunning focal feature. The detailing of the prismatic glass in contrast with the solid brass is absolutely exquisite.
Lighting Smaller Spaces
Period does not necessarily mean grand rooms and high ceilings. The combination of low ceilings with bijou windows can often restrict natural light, necessitating more creative lighting solutions to lift your space. Avoid larger, low hanging lights in such instances, having consideration for those taller residents!
The D'Arblay Glass Pendant fitted on a shorter chain is the perfect solution! This petite feature emanates pure French elegance, an intricate piece, perfect for multiple fittings, in a cluster. It is a truly stunning addition to any aesthetic; finished with an antique brass casing, this pendant's appeal is timeless.
Always aspire to create an even distribution of lighting in period homes, this can be achieved using a combination of different light sources positioned at varying levels; matching your overhead and wall lighting helps define the space.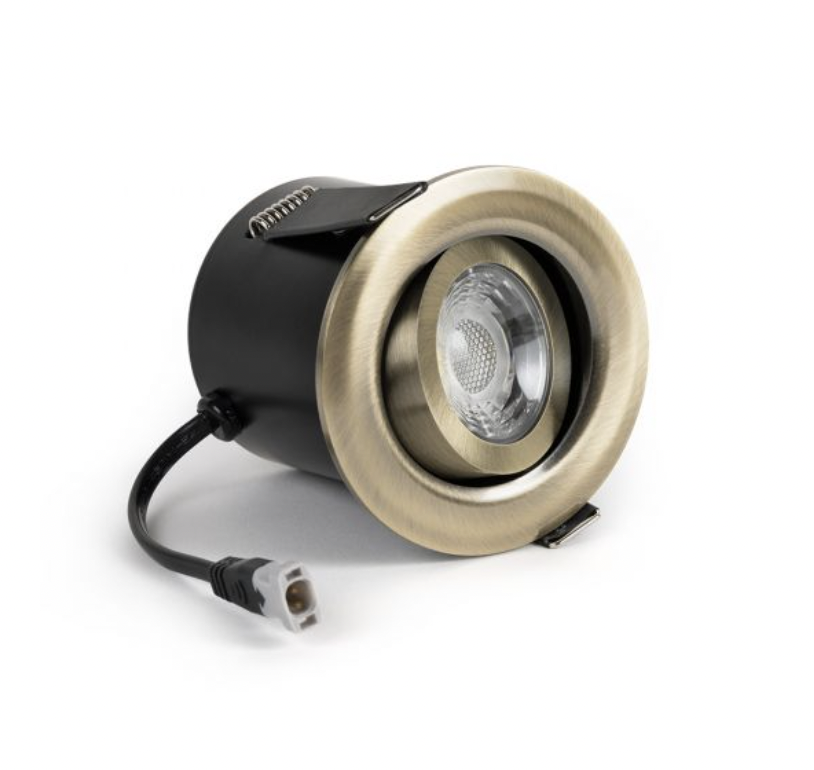 Downlights are perfect for illuminating those corners deprived of natural light, they are very common in period kitchens where extra brightness is required for task lighting. Available in a wide variety of different finishes and colours, our Antique Brass Downlight will be sure to meet any of your interior needs. Many of our customers are drawn to the polished brass finish of our downlights to provide that defining vintage touch.
If you aspire to incorporate a sense of sunshine and enhance restricted space, you must be careful to not over light a space artificially. Our Antique Brass Dimmer and Rocker Switch Combo is perfect for adjusting brightness for different purposes, times of day, or changing the mood. Available in a range of finishes, matt or polished, and manufactured with the exact number of dimmers of your choice, all your lighting adjustments can be incorporated onto a singular fitting.
Lighting your Exterior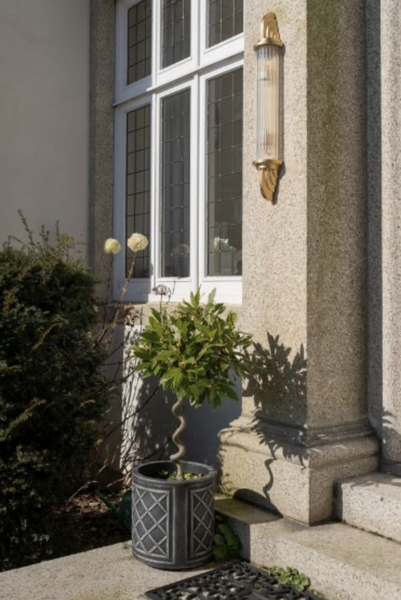 Remember to always make an entrance! Beginning with the initial impression of the exterior of your home, the Sheraton is a truly sensational feature outdoor light that creates an air of sophistication. The sleek lines will further accentuate your home's height. Make a real statement by fitting two, this combination will perfectly pave the way to your abode.
Modernise your Period Home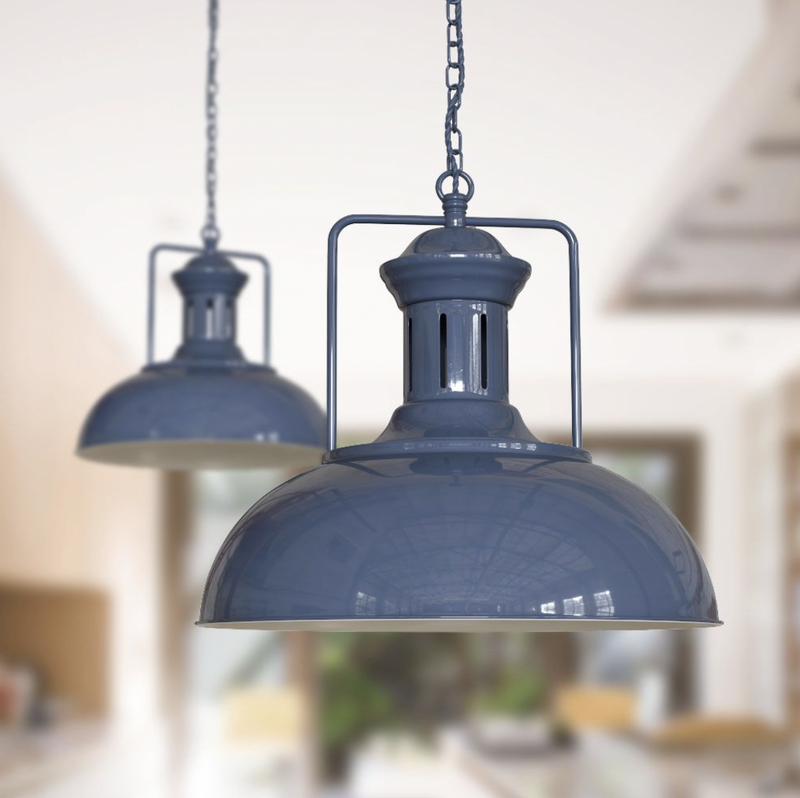 Why not try mixing the old with the new? It has become very on trend to incorporate features of different eras with eclectic, contemporary flair. You don't have to live in the past! Barn conversions showcase a perfect example of where modern complements traditional, and the Regent Vintage Pendant exhibits a modern touch in a period property, this collection is hand painted and is offered in an array of bold hues, adding a splash of colour to any shaded property.

Make your property timeless by adding a modern twist, elevate your interior with the classic Hand Painted Light Collection available in a huge range of different styles and materials. They can be paired with matching wall lights to create that desirable candlelit ambience, perfect for Georgian properties, whilst also adding surplus light when required.
Your choice of lighting should ensure you make the best use of the layout of each room and its functions. The power of lighting is endless; as open plan becomes increasingly popular, you may even partition a large room into different regions with clever lighting. For example, separating a kitchen and dining room creating a modern open plan space, using different lights.

Always aspire to create an even spread of lighting in period homes, ensuring dark corners can be illuminated. This can be achieved using a combination of different light sources, such as pairing overhead lights with our crafted wall lighting collection to enhance that period charm, ensuring you have sufficient reading light in your study room.
Be Clever with Colour!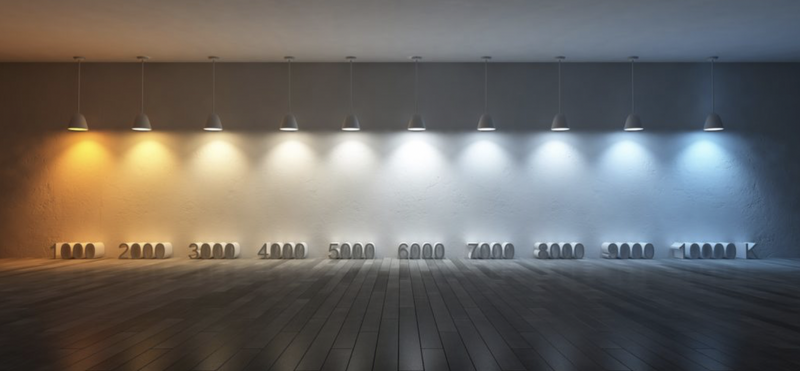 Choose the colour temperature of light bulbs carefully to match the functional requirements of the room, whether it's a room for relaxing, cooking or work. For example, blue lights have the effect of maximising brightness for tasks and are best installed within a kitchen setting or study.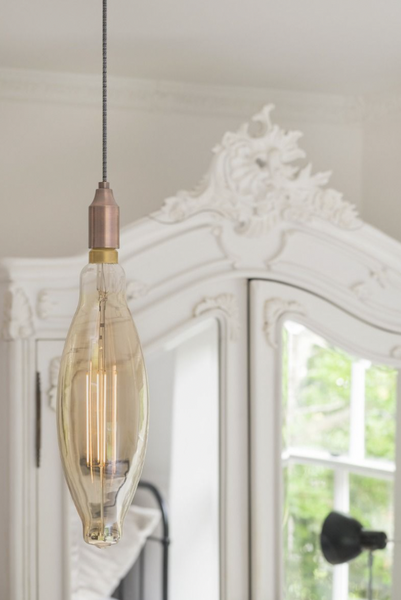 Yellow light bulbs create lower key lighting and allude a calming ambience, they are therefore best positioned in a living room. The Brompton Sunset White LED Bulb is the perfect choice when the bulb is the focal point of the display. The warmer, orangey tone is most suitable in relaxation zones, where peace and tranquility is the desired mood; you can learn more about this in our Guide to Lighting Colour Temperature blog post.
Remember, your choice in lighting should always match and enrich a property's individual charm, create that drama with your period home, as more is usually more!