Lighting For A Victorian Terrace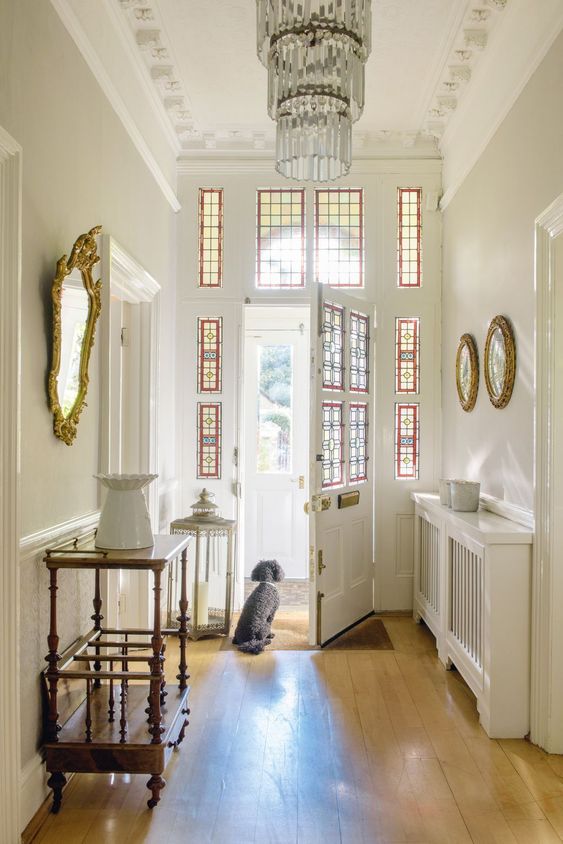 Victorian terrace houses are one of Britains much loved, and recognised types of housing in the UK. They are highly sought after for many reasons including the characteristic Victorian features. Those high ceilings, mosaic hallways, cast iron fireplaces and intricate cornices.
A houses ceiling height has evolved over the years, but no one did it like the Victorians! Like most of their design features, the high ceilings were a way to demonstrate wealth and affluence. Such spacious rooms, and hallways need to be rightfully lit throughout to maximise this opportunity, whilst creating an effective flow throughout the home.
Lighting For A Victorian Home
Before you consider what interior style you're looking to achieve in a Victorian home you need to consider lighting from a functional point of view.
Layering Lighting
High ceilings need the correct levels of light to fill the room, commonly this is achieved by layered lighting. Incorporating a couple different sources of light to allow light to flow throughout the space.
Adequate levels of illumination will make the space feel more homely, and well distributed. A hallway is commonly one of the highest ceilings in a Victorian terraced house and should combine a pendant light with a suitable drop, and well distributed wall lights.
For an Art Deco style interior the Sheraton Brass Wall Light casts out pure, uninhibited light to perfectly illuminate the space around. They would also look fantastic in a Victorian bathroom on either side of a mirror.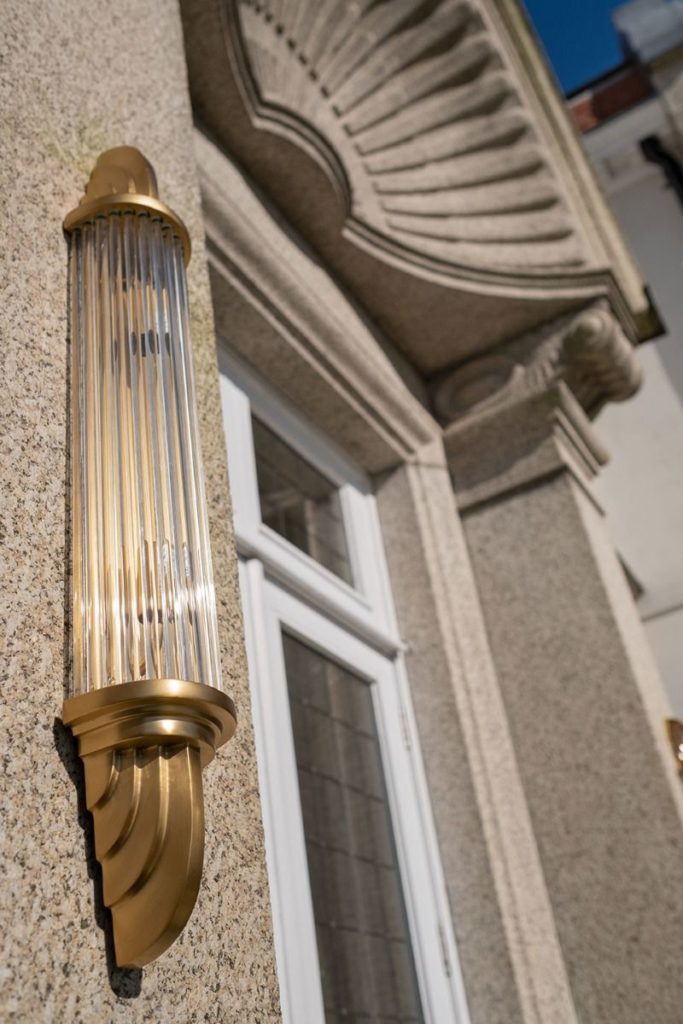 Pendant Lighting With A Long Drop
One thing you can't scrimp on when it comes to pendants in a Victorian terrace is the drop. Pendant lights need to look in proportion with the size of the space. A long drop is favourable for high ceilings. You will lose the beauty of the height with a very short drop, whilst a long drop will completely open up and illuminate the space.
It is important to combine with wall lights though to make sure adequate levels of light are reaching every part of the room and not leaving cold spots behind.
Lighting Ideas For A Victorian Terrace
Once you've decided on your layered lighting setup, it's time to be creative with your interior style to find the perfect lights for your Victorian home.
A black theme in a Victorian property with brushed brass detailing is elegant and sophisticated. The Geo Trapeze would look wonderful in the high ceiling of a hallway. This style light is perfect for boho scandi style, vintage and industrial settings.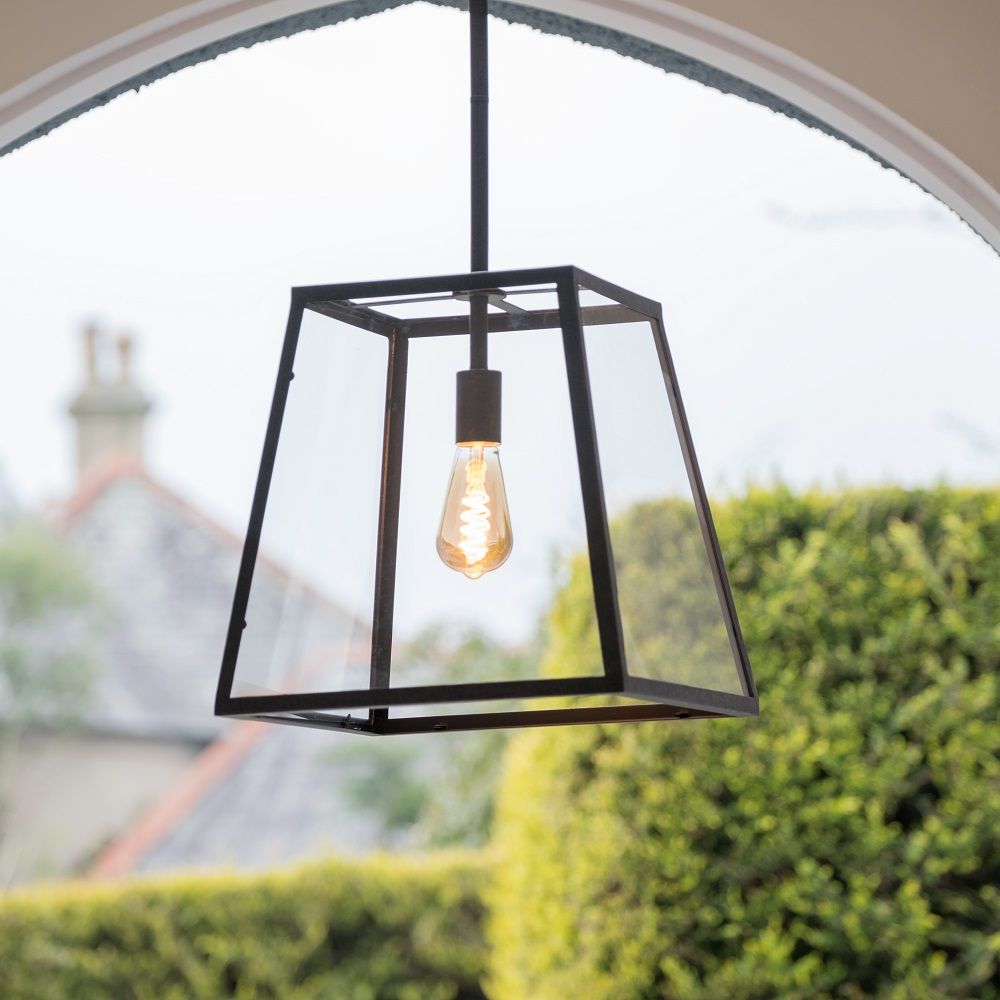 It's true that no one did it like the Victorians! If they were to choose a light for its opulence and gravitas, it probably would be the Glasshouse. This showstopper is available in a choice of clear glass to cast optimum light output and aged opaque glass to create a softer, inviting ambience.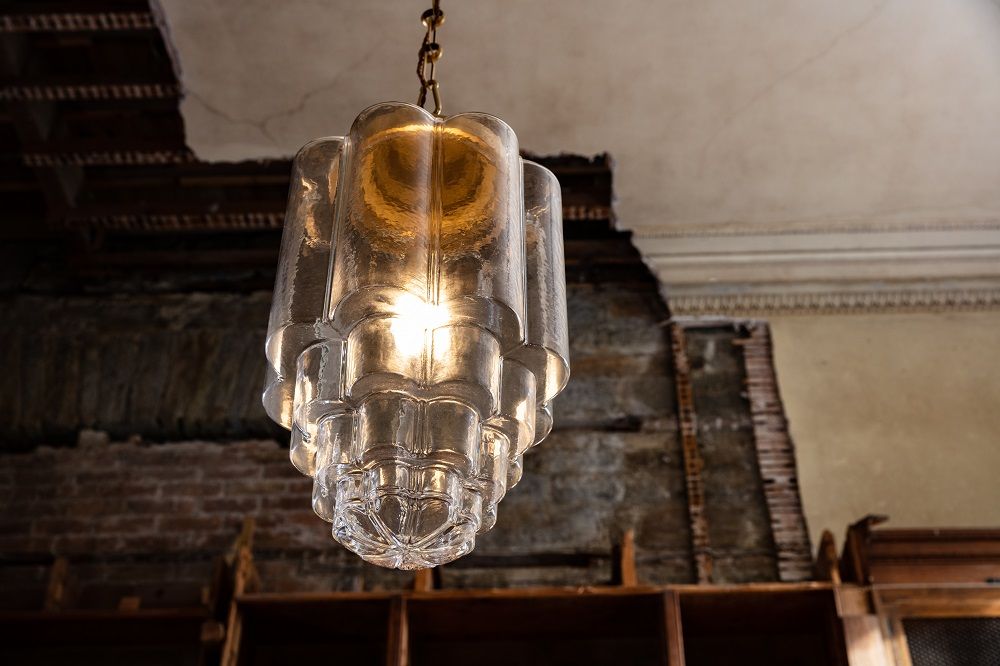 The Frith Nickel Opaque Pendant light will keep that Victorian authenticity running through a house. Hang a row of three above a kitchen island to help divide the space. They benefit from a long drop so they're perfect for those attractive, high ceilings.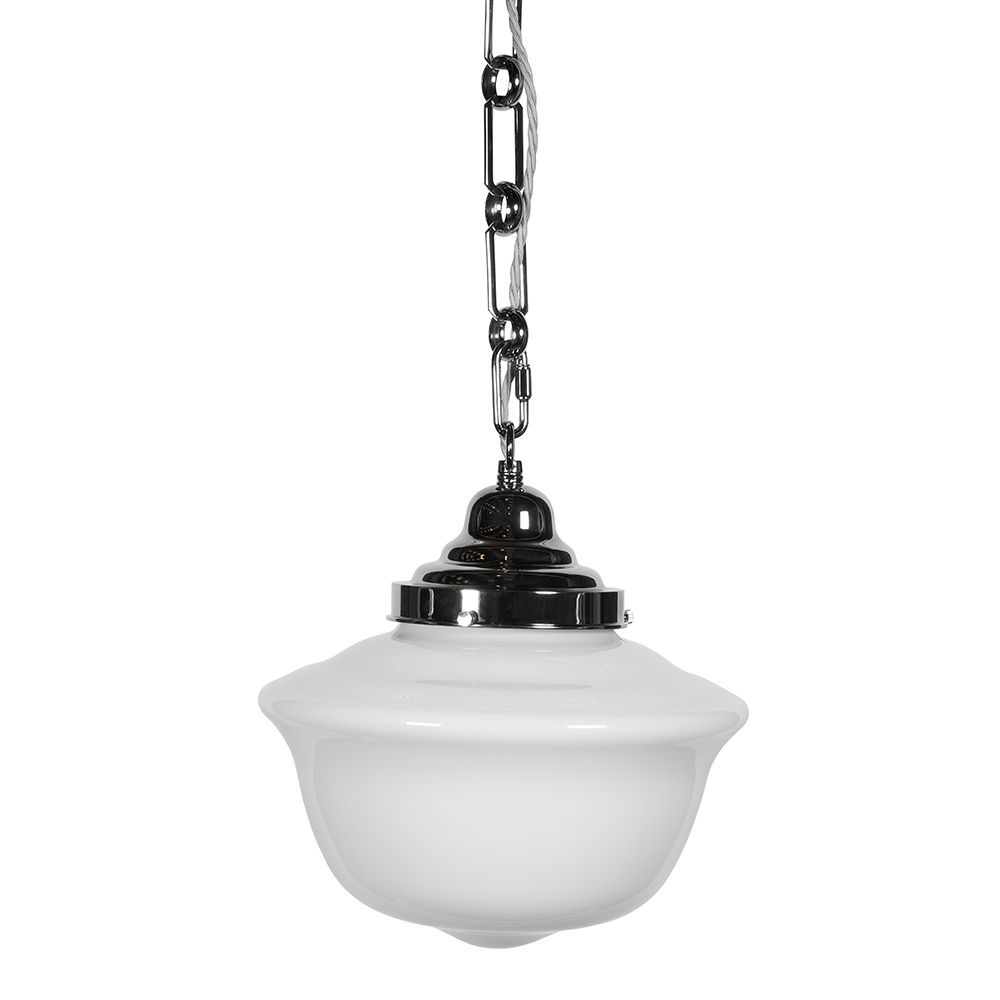 The classically nautical Broadwick bulk head wall light is IP65 rated and would look spectacular in a Victorian bathroom. They have that gorgeous vintage, weathered look that will bring a quirky touch to an interior. They would also work well in a layered lighting scheme in a hallway.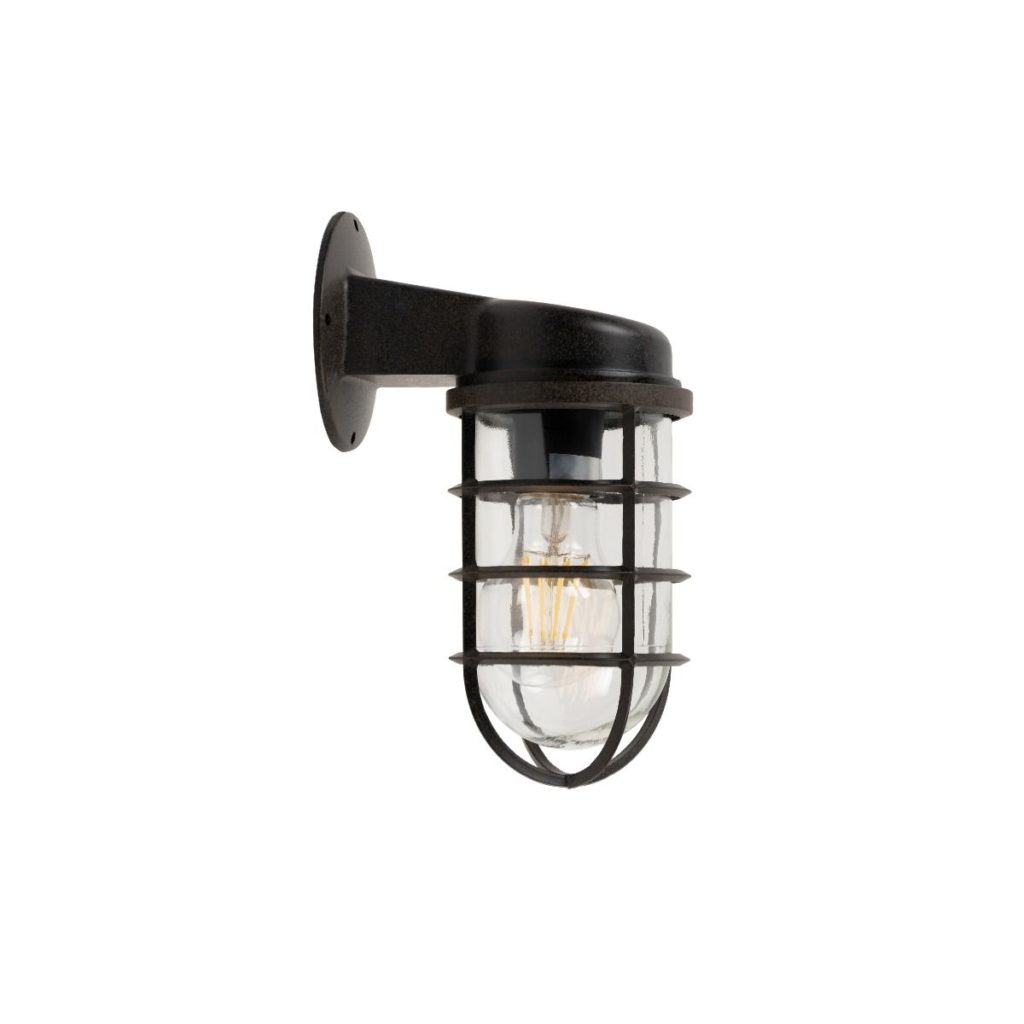 The classic shape of the Romilly exposed bulb vintage wall light is versatile, and elegant. It would look sophisticated in a bathroom on either side of a mirror, by the bed and in a hallway. Pair with a vintage Edison LED bulb for an authentic, vintage style look.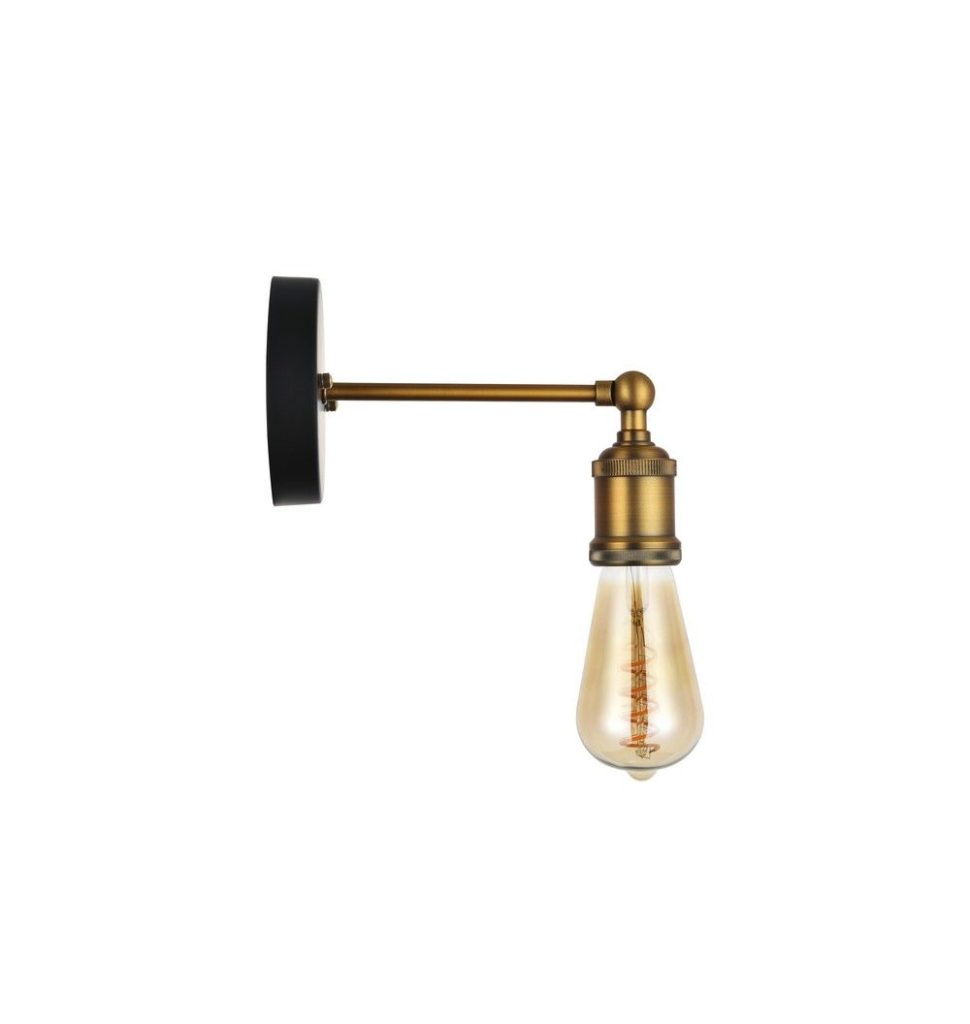 Modelled on the early 1900s Industrial Brimmed Dome Holophane Pendant, our Hollen Brushed Brass Brimmed Dome Pendant Light throws out optimum sparkling light distribution. It looks sensational hung as a central room pendant or placed in a row of multiples above a kitchen work top.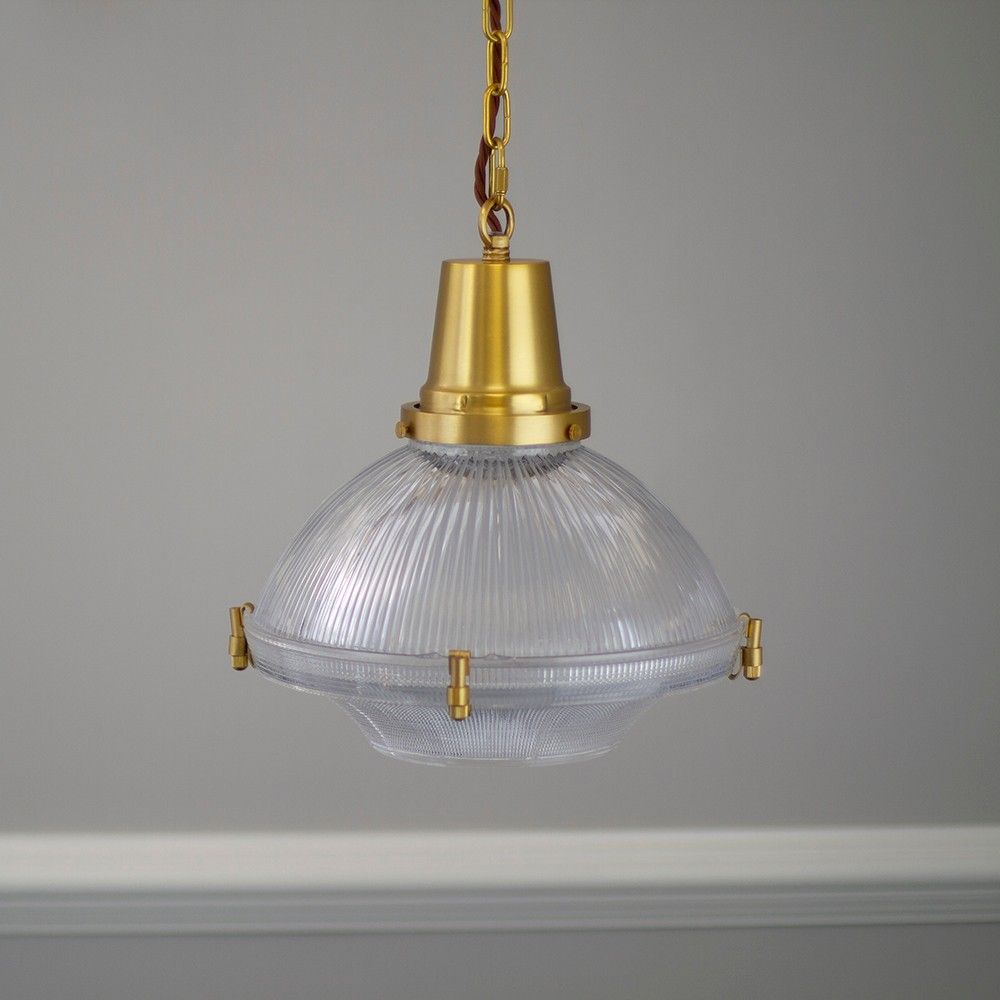 No matter your chosen interior style, there are so many gorgeous ways to illuminate your Victorian terraced house. Remember to maximise those high ceilings, don't hide them!