Lighting A Summer House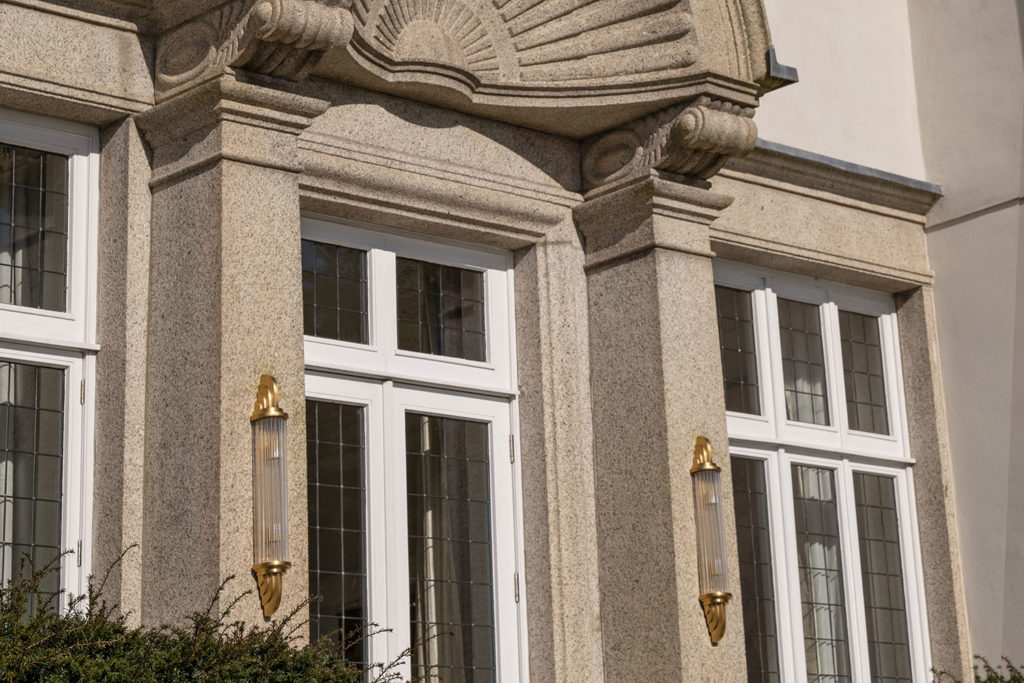 A summerhouse is a wonderful way to increase your living space. Whilst providing a stylish and cosy retreat to rest and relax.
Summerhouses are often favoured over creating an additional room in a house as often planning permission is not required. Additionally, they can be connected to the electrics supply and heating. So, the space really can be enjoyed throughout the year.
We explore different lighting ideas for summerhouses that provide optimal lighting when required, from dusk to dawn.
High CRI Downlights
Summerhouses may be used for a multitude of purposes, from home offices, gyms to a cosy living room space. No matter how the role of the room may change throughout the day, high CRI downlights are a great way to provide saturated levels of light that provide precision and clarity for tasks at hand.
High CRI lighting benefits you with greater clarity, improved colour differentiation and more 'natural' lighting. Such lighting enhances the true colour of foods to aid preparation, can help with colour-based tasks such as painting, shows improved definition of images and text.
Not only do they provide exceptional levels of lighting, but they're a streamlined choice of lighting. This means that they work well as part of a lighting scheme to create layered lighting.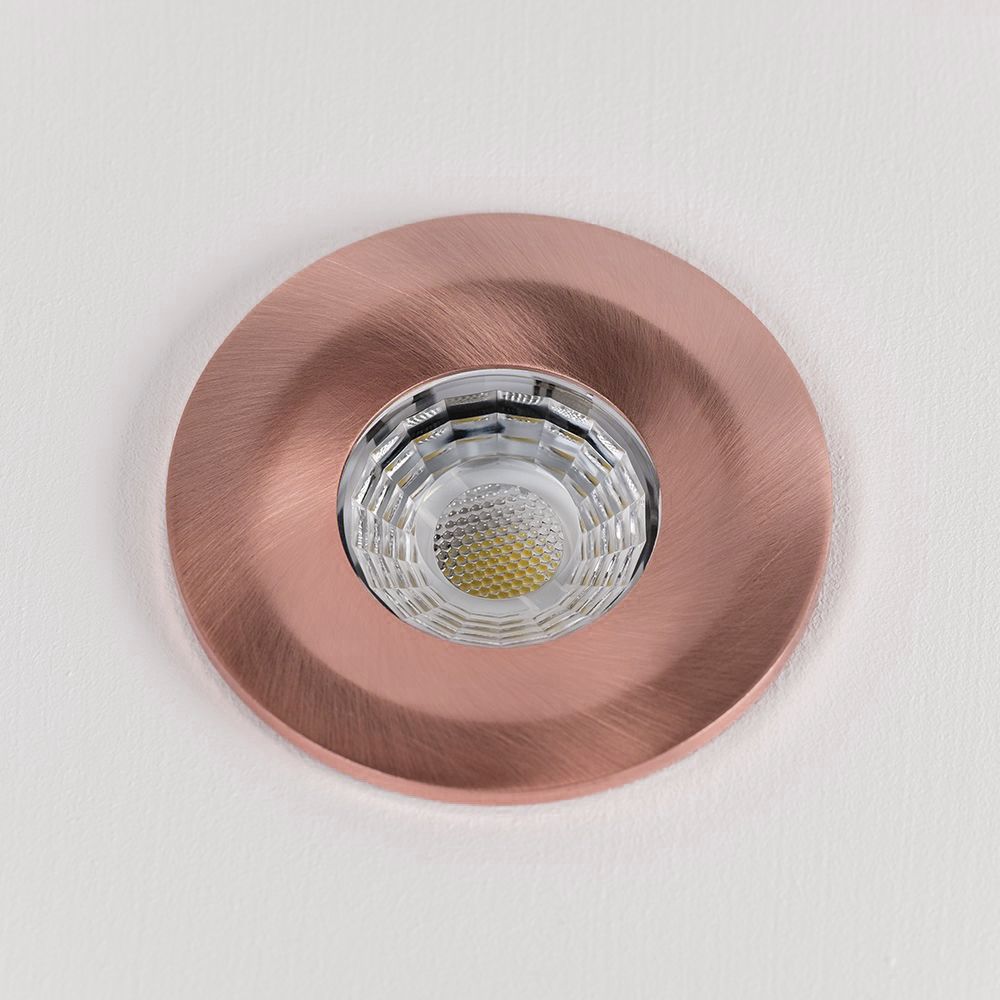 Wall Lights
For decorative impact, you might choose to layer your lighting scheme with a set of wall lights. Layering lighting is a great way to create atmosphere in a room. Layering light is all about combining different kinds of lights to achieve the desired atmospheric look.
Depending on your decor style, you might choose to opt for a simple and understated look such as the Romilly Clear Glass Funnel Wall Lights.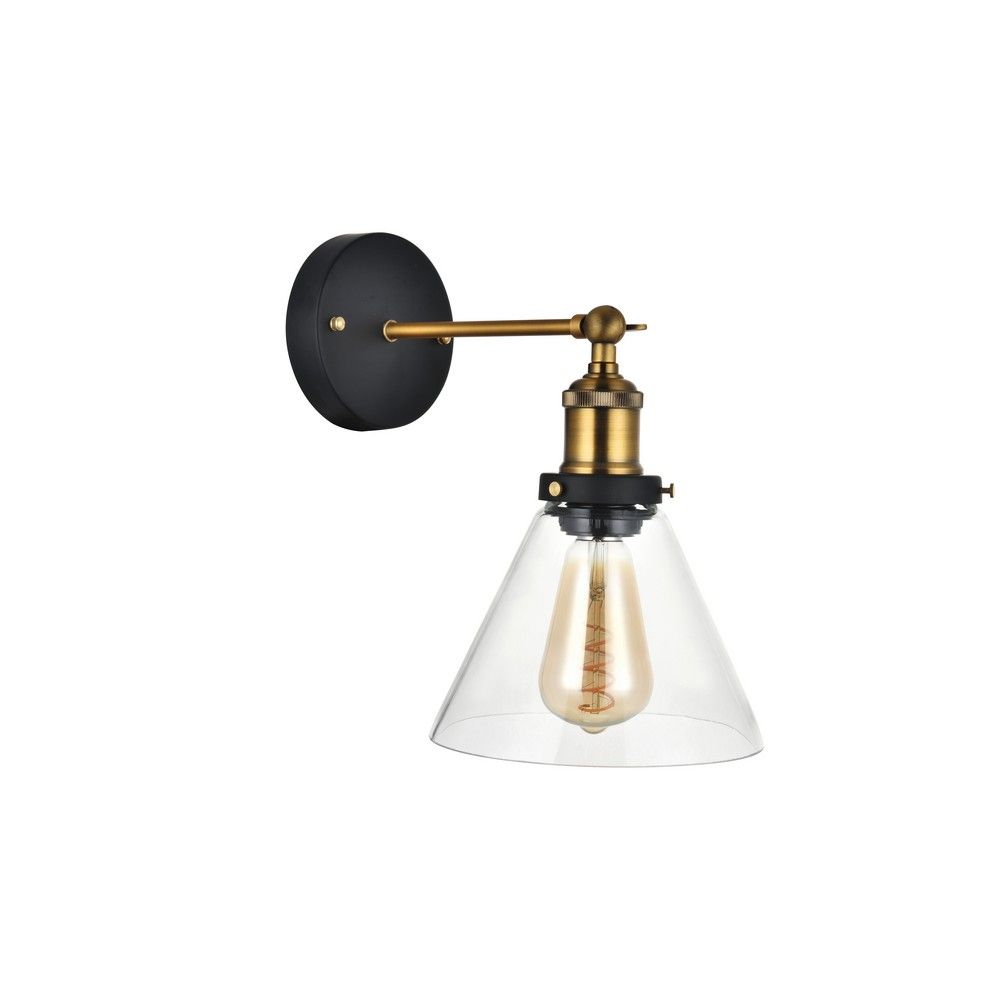 If you have a more period styled property, our OhSo hand painted collection of lights will add a classic, timeless touch. Handmade to mimic a traditional or period enamelled look with natural subtle imperfections to give the light authenticity and charm. They are available in a number of different styles in 10 desirable colours.
If you have a summerhouse you don't want to forget to light the exterior. It will help to keep the house secure and accessible in the evenings, and throughout the winter.
When choosing exterior lights you need to look for those that are suitably IP rated so they can withstand the elements. IP66 + rated lights will provide full protection from debris and moisture.
The Carlisle Half Cover Prismatic wall light is perfect for lighting the exterior walls of a summerhouse. Made with real solid brass, perfect for outdoor and bathroom as this light will not corrode. The brass ages naturally beautifully. But it can be brought back to its original finish with the use of suitable brass polish.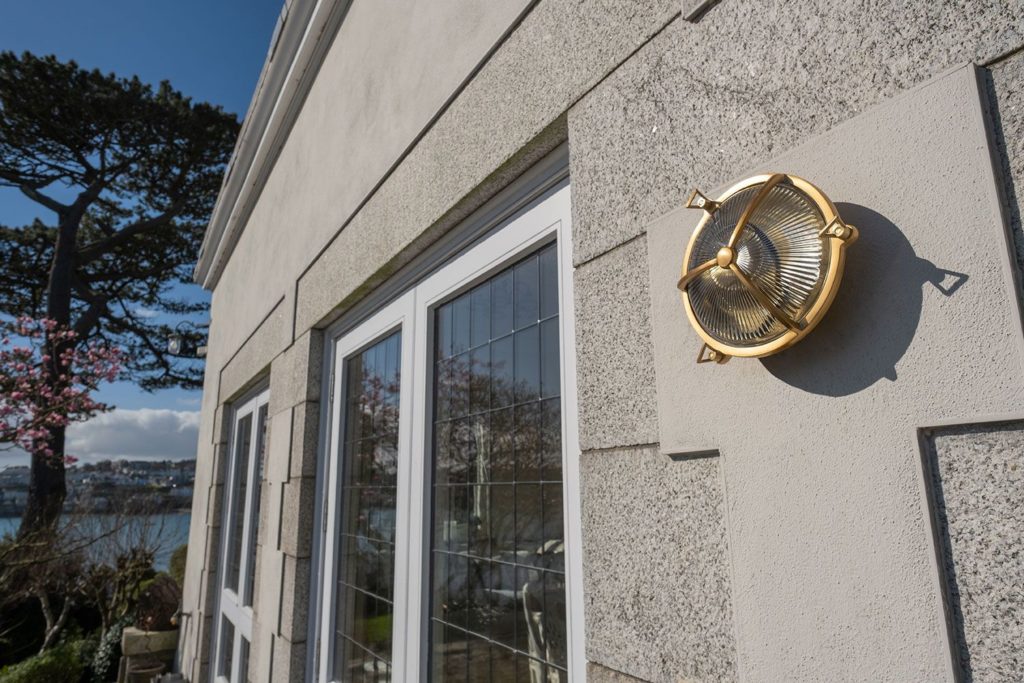 Pendant Lights
If downlights aren't an option for you in a summerhouse and you have enough ceiling height then pendant lights are a fantastic option. They can bring unique authenticity and charm to a room whilst adding a welcome pop of colour.
For an industrial effect, an exposed bulb holder will create a cosy yet simplistic finish. If you have a desk or dining table in the summerhouse a row of three would create the perfect look.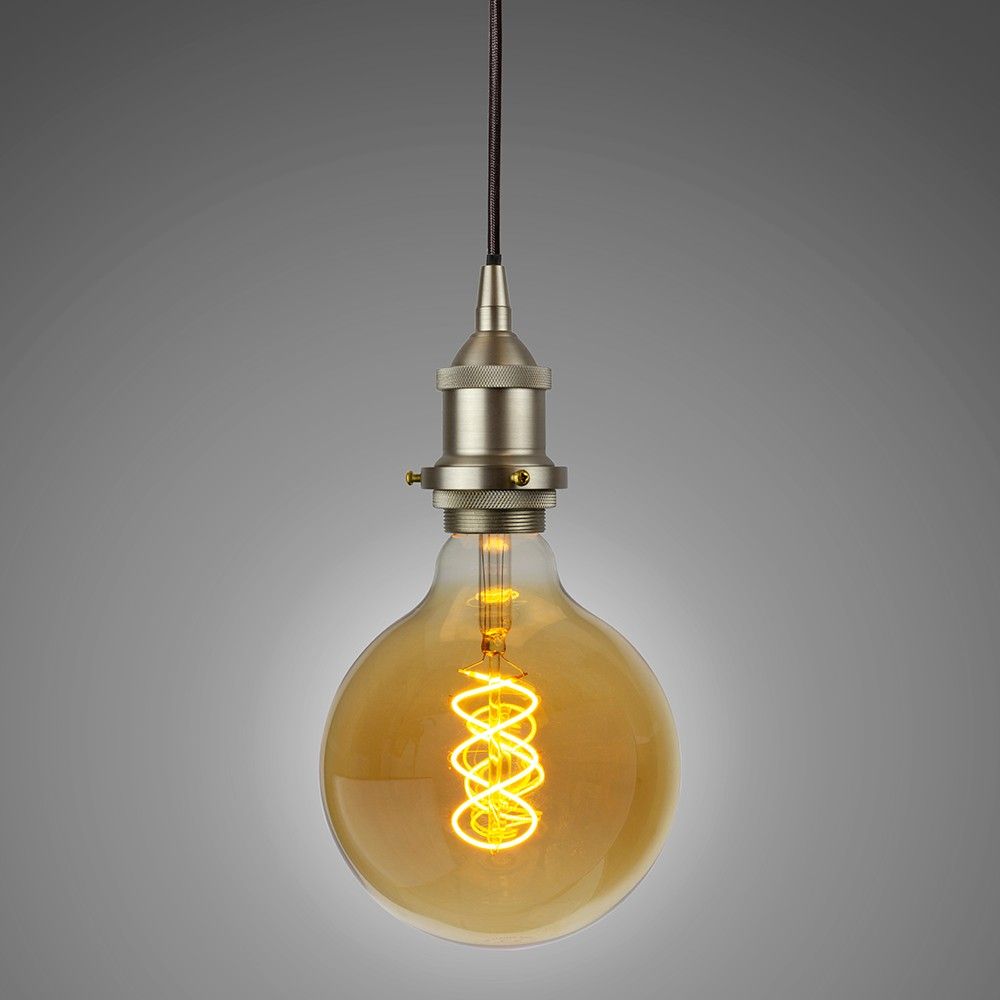 There are so many options when it comes to summerhouse lighting to create a well lit and cosy space.
[related_products]