French Country Design Style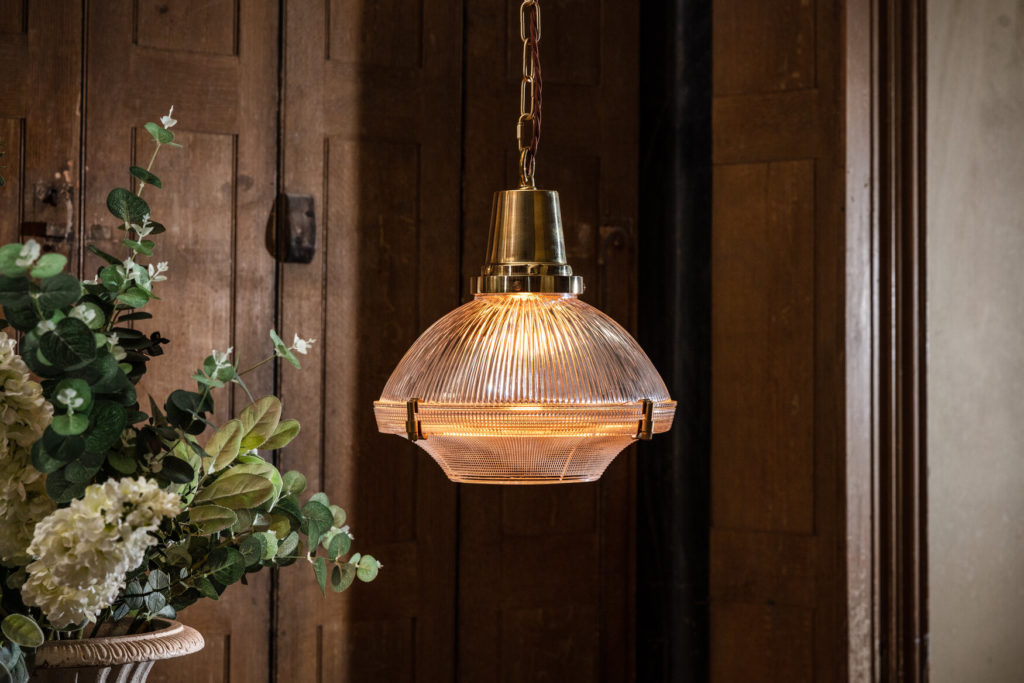 Imagine just stepping into a room in the heart of the Provence. You'll be greeted by a rustic charm, elegance and a soft, warming palette. Refine that slightly, and you have French Country Design style. It has become a popular design style world-wide thanks to it's all encompassing casual elegance that is both homely and inviting.
A design dream for many, we explore the intricacies of this design style and how you can recreate it with French Country inspired lighting in your abode.
What Is French Country Design Style?
Inspired by the French countryside, French Country Design is a more refined version of of classic French decor which is extremely ornate, elegant and often over the top. With a refined take on classic French decor, this design style really is the more relaxed, cooler member of the family. It strikes a fair balance between elegance and rustic charm beautifully.
It's no surprise that this has become a much loved and highly popular design style. Why? It allows you to enjoy French design in a relaxed way. It can even be considered as a playful design style, with the incorporation of botanical themes in art, fabric, wallpaper and decor accessories.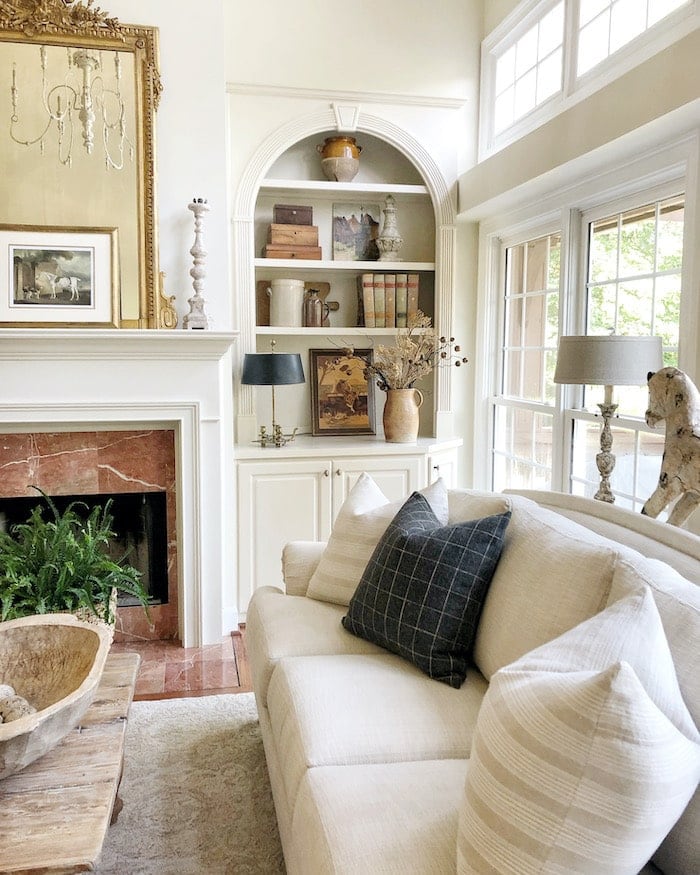 French Country Design Lighting
Whilst French Country Design is a much more understated version of typical French design, elegance is still very much at the heart of this trend. For a more refined style, introducing an elegant piece through your lighting will add impact without overpowering the room. Working around a pivotal piece such as a light makes it easier to dress the rest of the room.
Step into a room with the Hollen Polished Brass Brimmed Dome Pendant Light and you'll immediately get that sense of elegance. The colouring of the Hollen with a warm LED bulb will add instant warmth to the room. This helps to create a warming, and inviting aesthetic.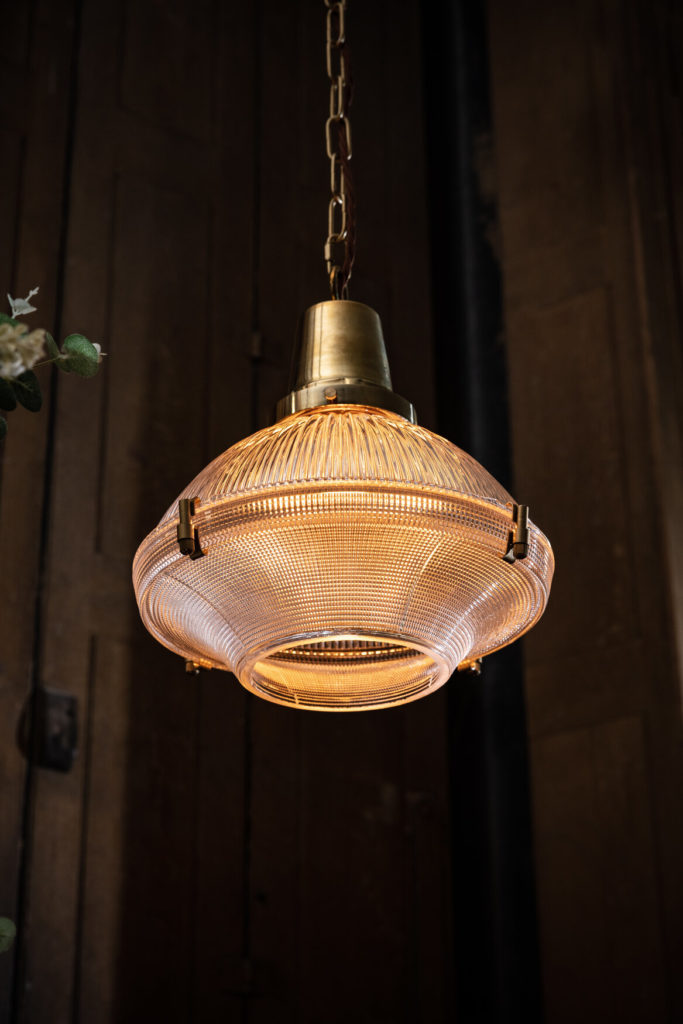 For rustic glamour at its finest look no further than the D'Arblay pendant lights. The D'Arblay Brass Scalloped Prismatic Glass Dome Pendant Light has a gorgeous, feminine, soft and airy feel to the light. This is everything that embodies French country design. Whether positioned over a kitchen island, coffee table or dining table, they'll add refined glamour and softness to a space.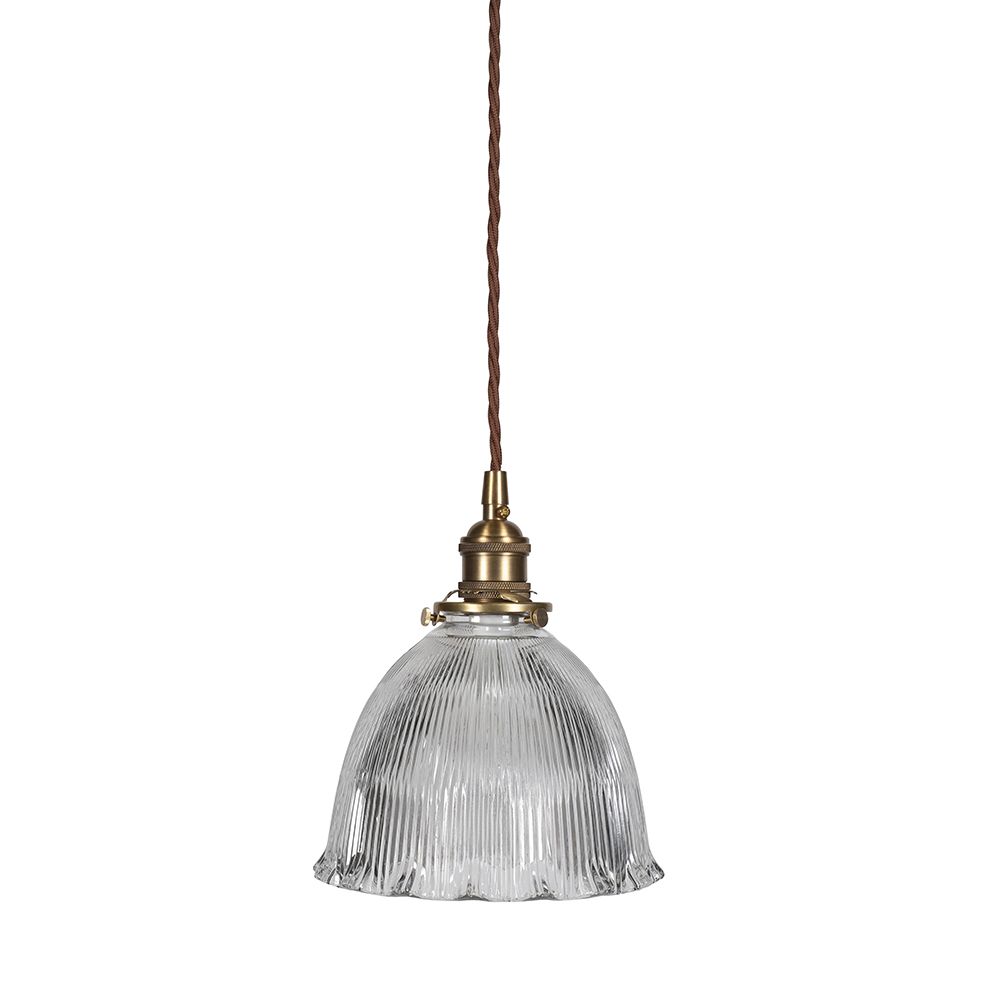 Nothing says rustic like a Portland Reclaimed Style Industrial Pendant Light. The Portland brings a soft timeless look. With curved lines and a gently rounded silhouette that complements many modern and period vintage styles. Available in a variety of colours to suit your decor. Opting for a chalk green or neutral option which carries warmth is perfect for this design trend.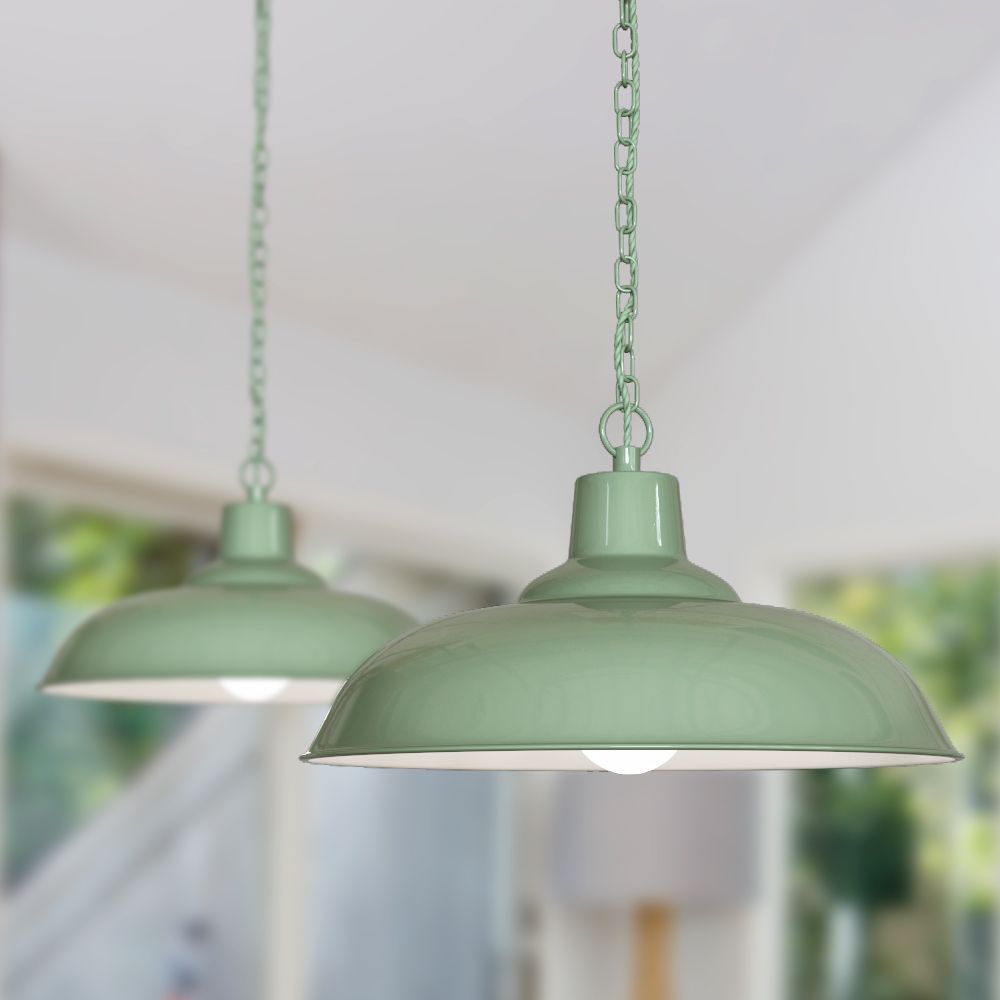 There is nothing as understated yet glamorous than the Dante Petite Prismatic Glass Pendant Light. This light is the epitome of refined French style. With exquisite prismatic hand blown glass, the elegant Dante Petite pendant is a delight to behold. Small and perfectly formed this beautiful shades casts out a patterned wash of ambient light.
Approach French Country design with a 'less is more' approach. Focus on key elegant pieces and intersperse with more refined, softer decorative accessories to create a design aesthetic that's a little bit elegant, rustic, soft and inviting.