Cosy Winter Living Room Ideas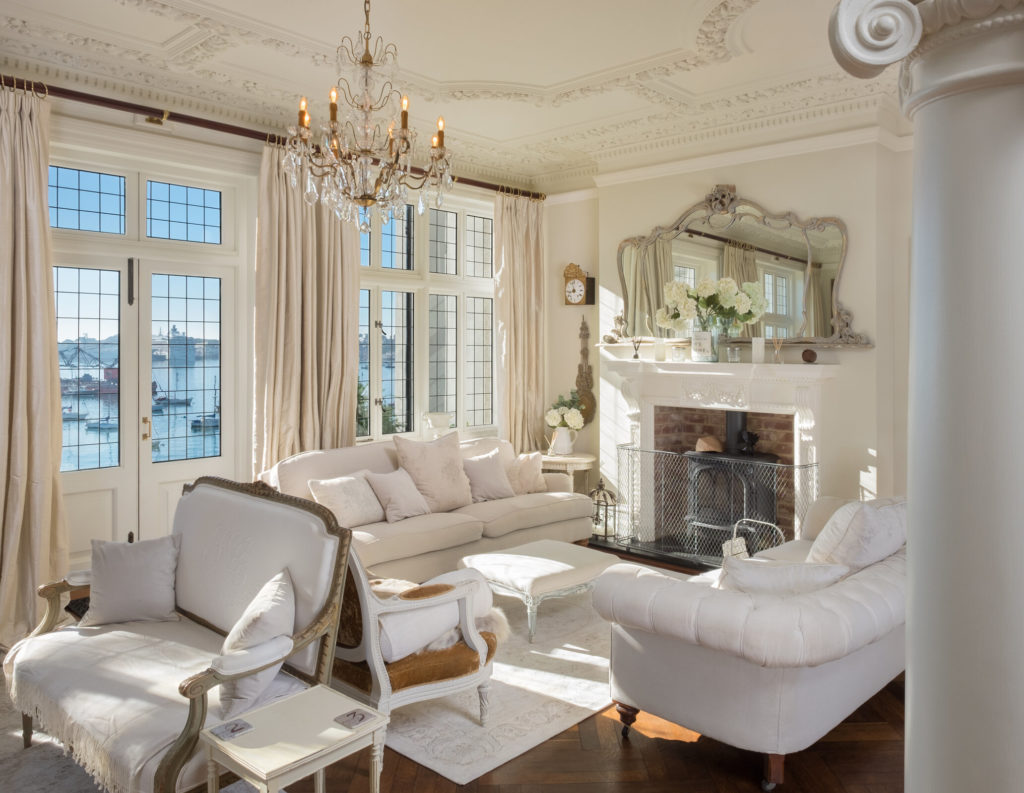 Whilst the dark and dreary days seem to have set in for winter now, we need to try and embrace the winter darkness and find comfort and warmth in life's simple pleasures. With more time than ever being spent at home during the pandemic, now is the time to create a safe and cosy living room for winter.
Think lots of furs, plush cushions, well lit corners and plenty of candles! Here's how to transform your living room into a cosy haven in no time.
Textured Layers
It's all in the texture! Textured layers create additional warmth and comfort throughout a room. It also allows you the opportunity to mix contradictory trends.
For the perfect winter retreat in your living room, this can be achieved with a number of different items. Think fur throws and cushions, richly covered walls, folky rugs and don't forget that roaring fireplace in the background too!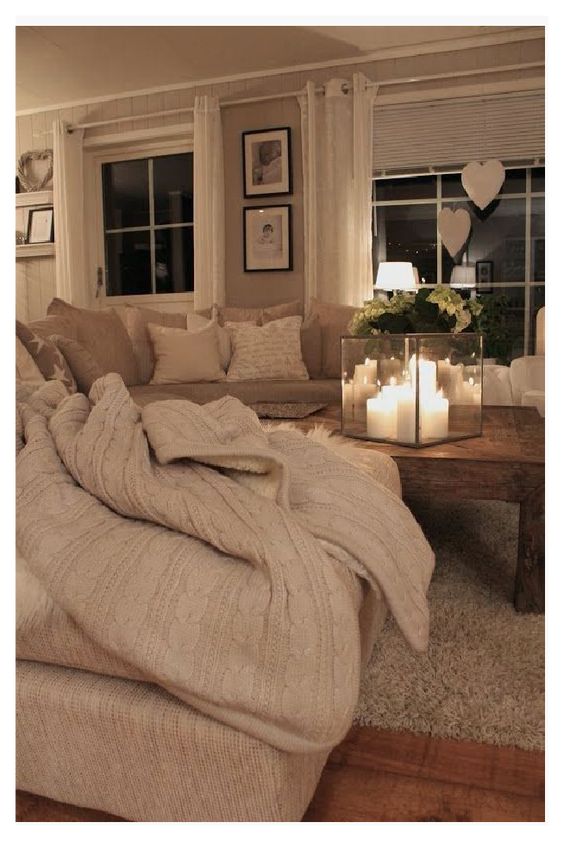 Image: Pinterest
Find The Right Lighting
Lighting is key in a living room as it needs to be able to adapt as the role changes throughout the day. Lighting really comes into its own during the winter as the days are much shorter and darker.
Having a layered lighting scheme will help to achieve the level of lighting you require through a mixture of wall lights, downlights and table lamps.
However, installing a dimmer switch will put you in control of your lighting. A dimmer will enable you to adjust the level of lighting to the time of day, and mood required. Dimming the lights in the evening will create a cosy and warming ambience.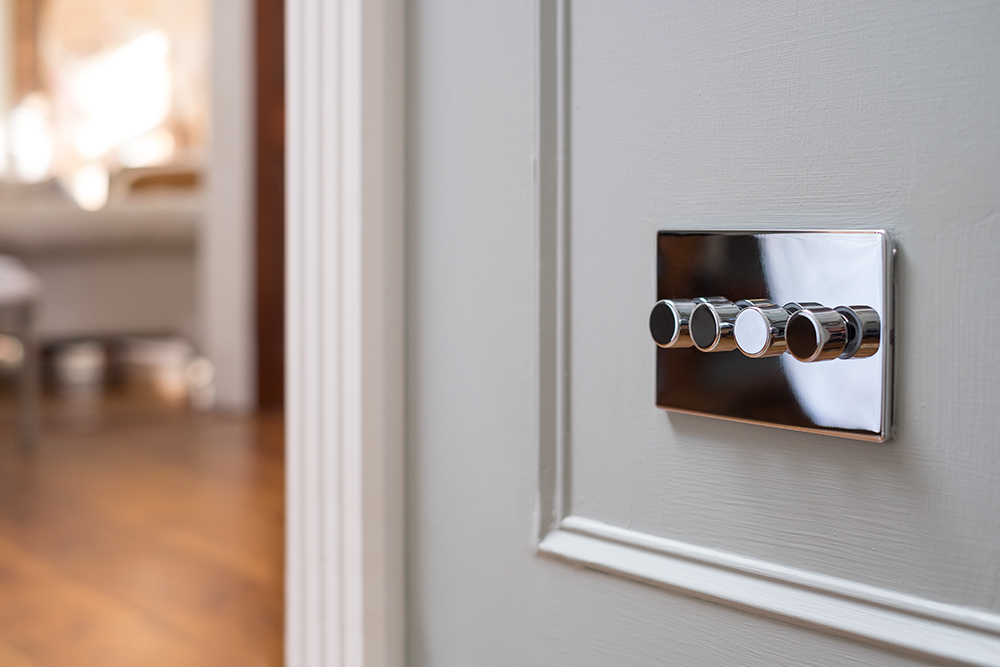 Pictured: The Finsbury Collection Polished Chrome Luxury 4 Gang 2 Way Trailing Edge Dimmer
Another important consideration to make when selecting your lighting is the colour temperature of your bulbs. Optimising your winter lighting after the clocks go back is key to creating that cosy ambience in your living room.
The colour temperature of a bulb can make a significant difference to a room. If you want your living room to be a cosy, relaxed place of sanctuary, a harsh, cool white light is not going to have the desired effect. Look for warm white light bulbs instead with a colour temperature anywhere between 2000K-3000K. The soft, yellowy light that these light bulbs emit will make you feel much more at home.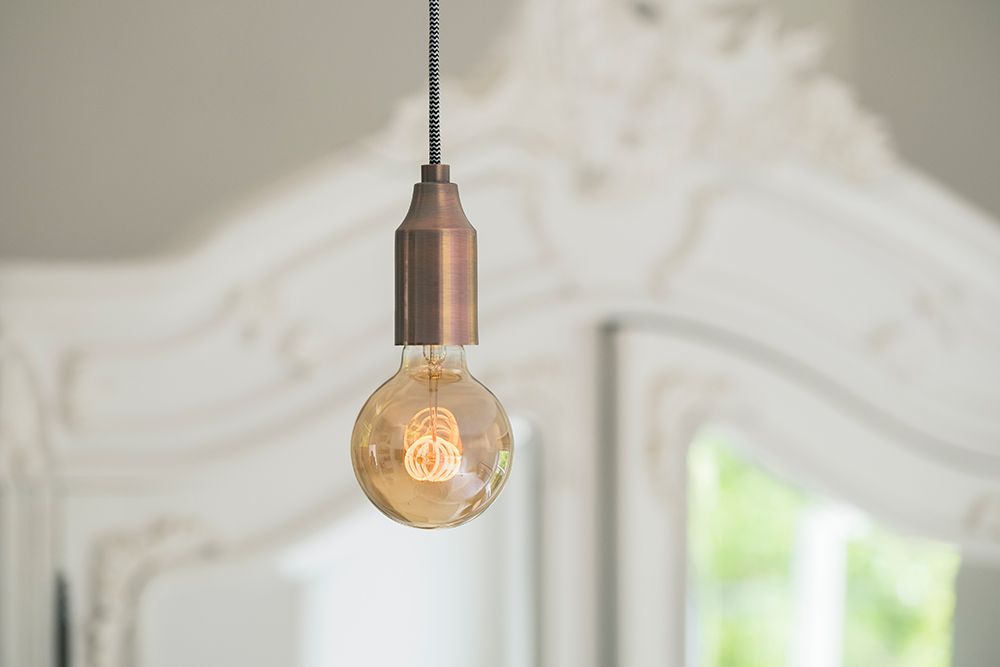 Pictured: Grove E27 4W Vintage G80 Sunset White LED Bulb
Folky Rugs
If your living room has wooden floorboards you can instantly up the cosiness factor by bringing in a folky, patterned rug. Providing warmth on those feet as you walk through the door and collapse for the evening, they serve a great purpose during winter.
This is a perfect opportunity to contrast contradictory trends too. As demonstrated below, a minimal colour scheme can contrast beautifully with a bold patterned rug. Bringing depth and character to the room. Be brave!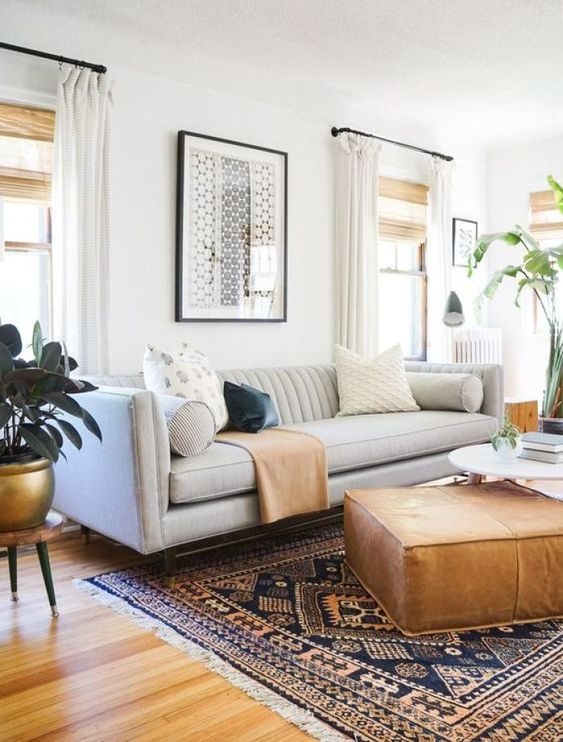 Image: Pinterest
Candles & Uplifting Scents
As you may have already guessed, there is far more to creating a cosy living space than just candles, although they do help!
For that total Hygge feeling, candles are an absolute must as a compliment to your lighting scheme. They create ambience and warmth, but think about the scent too. Uplifting and relaxing scents will help you to recharge and relax as the evenings roll in.
Lavender and fresh green scents are a perfect scent for all seasons. But bring in the winter spices during the festive season for total cosy comfort and nostalgia.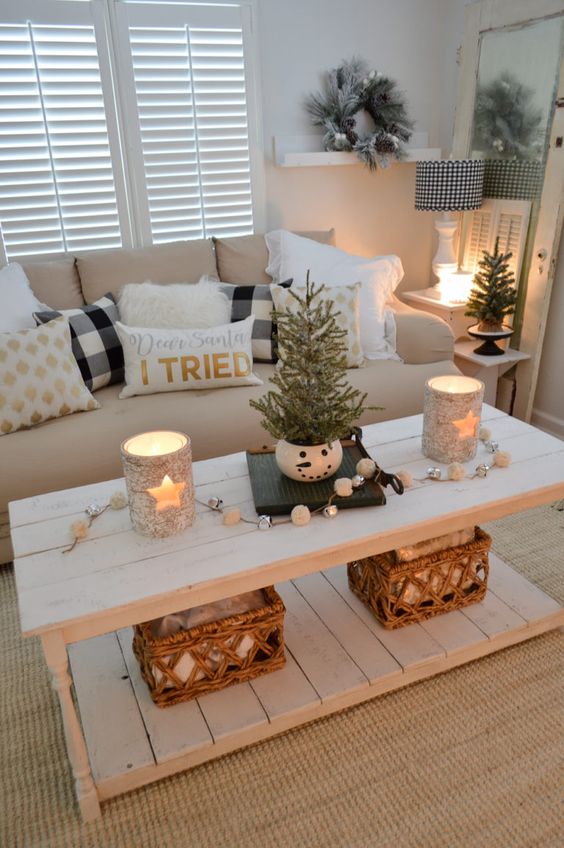 Image: Pinterest
Winter doesn't need to be thought of a a bad thing when you can create a truly cosy haven that can be throughly enjoyed during the colder months.
[related_products]