Choosing the right colours for your home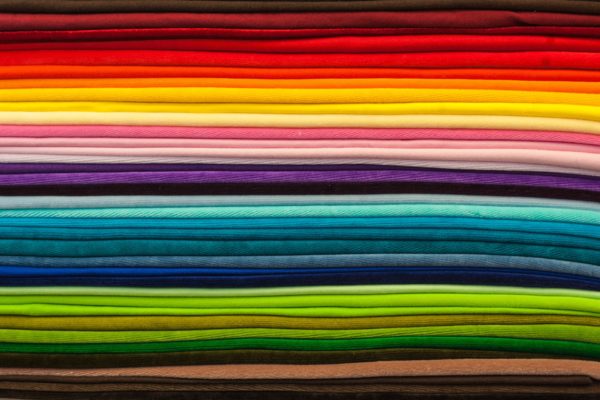 With so many different colours out there, choosing the right colours for your home always seems like an impossible task. The abundance of choice and trends being presented to us at every turn can make this head scratcher even more laborious. But in this article we are going to go back to basics. It's time to share with you our top colour design tips that are easy to do and never go out of style.
Why Neutrals are Essential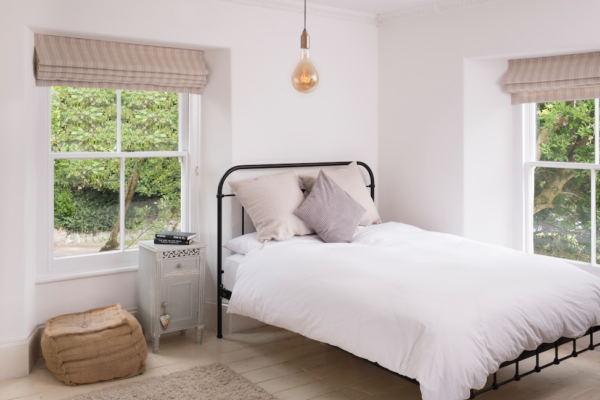 Link: [Petersham Giant Sunset White LED Bulb (SUK 26) ]
Neutrals are the classic, understated queens of interior. Timeless and beautiful they instantly make any home feel calm and spacious. But you don't have to stick to just whites and creams for your basics. Dark neutrals such as deep greys and earthy tones can also open up a room. They also create the perfect canvas for adding in brighter colour accents.
So for your walls, sofas, and more permanent interior features such as switches and sockets try sticking to a more natural colour palette.  They will all work much more effortlessly together. This allow for more choice when in comes to adding in the finer details to a room.
Furthermore by painting all the rooms in your home in natural colours each individual space will flow easily from one to the next. This means that even though there are many separate spaces in a home they won't feel out of step with one another. So for a home that always has good design flow, embrace the neutrals!
The Challenge of Bold Colours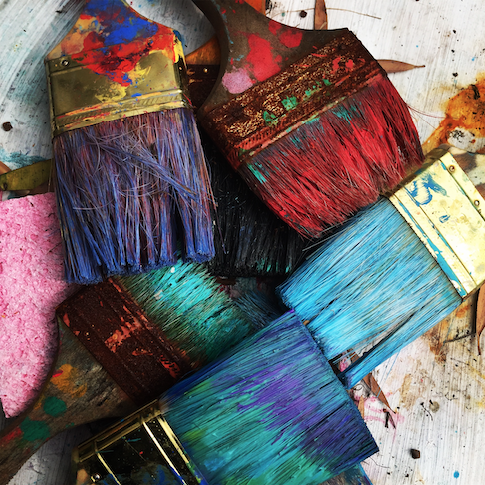 Large areas of bold colour can be a daring design move in any room which is why they usually work best as cushions and rugs that can be easily replaced. However if you are set on adding some bold colours to your walls it's always best to test it first. Try painting the colour you want onto a large sheet of paper. Next test it out by putting the painted paper up on different walls around the house to see how it looks.
Also make sure to leave it up for a few days. This will allow you to see how both natural light and your light fixtures affect the colour at different times of the day.
If you have decided bold colour is for you then another design tip is to resist the temptation to paint an entire room in your favourite bold colour. Too much of a bold colour will most likely overwhelm the space. Your favourite colour may not stay your favourite colour after a few weeks being surrounded by it! Instead it is much more effective and lasting to have a single wall in a room painted a bold colour. You can then balance out the room with complementing colours that are a calm and neutral shade.
The Love of Layering
We all know the powers of layering, be it for a good outfit, a delicious cake or an array of flowers in the garden. Layers work wherever they may be and this is especially true when it comes to putting colours into your home.
Layering with colour is a quick and easy way to add some interest to a neutral backdrop. Colourful pillows, rugs and even throws will add dimension without being too much. Furthermore because they are not fixed in place it is easy to switch them up if you feel like a little redecorating down the line.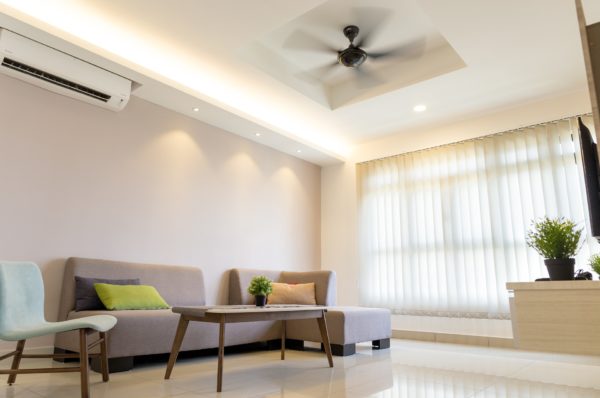 Layering a room with different hues of the same colour is also a flawless way to liven up a home while creating flow and balance. However one word of warning when layering colours in a room is to not go over board. When choosing make sure you pick a limited palette that works together and stick to it. Adding too many completely different colours to a room runs the danger of making it look messy and unthought-out.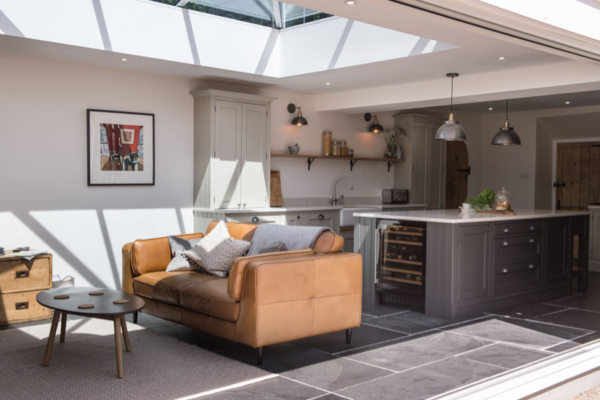 Link: [Cloneen (Quebec) Kitchen from https://kettleco.co.uk]
When to put in Colorful Lights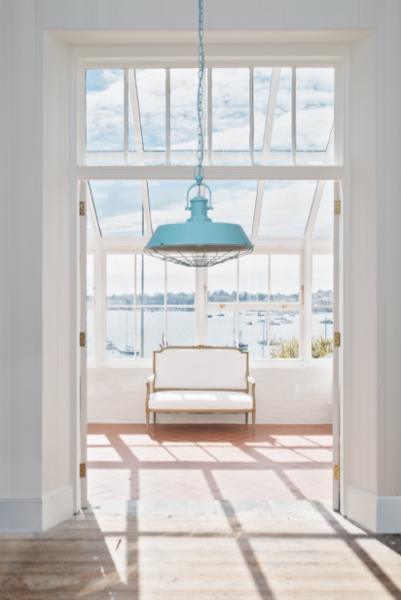 Link: [Brewer Cage Industrial Pendant Light in Duck Egg Blue] 
Subtle and elegant. Hanging some colorful light fixtures is a timeless classic when it comes to sprucing up a room with a bit of colour. Whether it's in the kitchen, dining room, office, bedrooms or living room, colourful pendant lights will bring a unique burst of colour into your home that's unmissable. Large pendants in decadent hues will look especially grand in living rooms and can quickly change the whole feel of a space.
The Brilliance of Artwork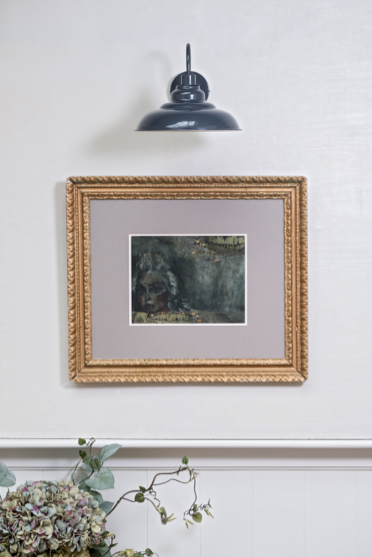 Link: [Portland Reclaimed Style Wall Light in Leaden Grey] 
Using your home as your own personal art gallery is the perfect opportunity to inject colour into a neutral space. Choosing the right art all depends on personal taste, and it doesn't have to be a Picasso! As long as you find a piece that you enjoy, it's a wonderful way of adding in colour. It also makes a living space unique and personal to you.
Furthermore artwork is easy to switch up just like pillows and rugs, so even if you feel like a change later on, your art can be easily rotated to suit your current tastes. Just make sure your art is neither too small for a wall. Nor over crowded, as it will make a room feel either bare or cluttered respectively. Instead find art pieces that are in proportion to the space you'd like to put it in. Then use a neutral coloured surrounding walls to frame it and bring focus to it. Artwork will also give your home an elegant finish that's oozing with sophistication.
Flora and Fauna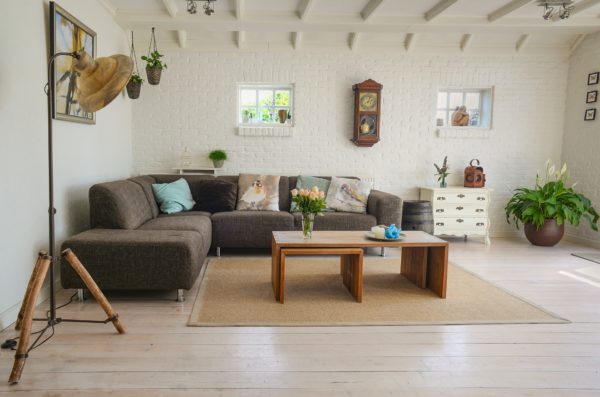 Bringing the outdoors in is always a winner when you want to introduce some bright colours into your home. Always in season, flora and fauna will help your home grow with grandeur. And because flowers and plants are all natural their colours will never look overly bright or garish.
Greens especially will help make your room feel fresh and welcoming so it's always a place you can relax in. You can also try picking plants to compliment the colours of your pillows or other colours accents in a room. So if you have some nice blue pillows, putting a vase of orange flowers on the coffee table will create a soft pop colour. Perfect for a look that's soft and cultivated. Alternatively you can use flowers and plants to create tonal layers.  This texture will bring a colourful finish that's elegant and fresh.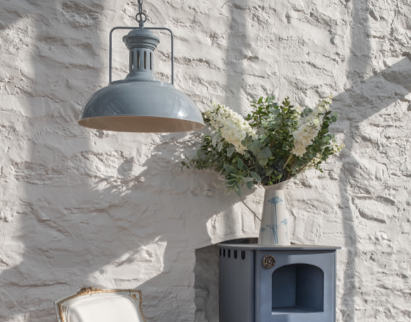 Link: [Regent Vintage Pendant Light in French Grey] 
And that's about all from us for now on the best ways to bring some colour into your home. So there're many wonderful ways you can find the right colours for you home. Whether it's with a new lick of paint, some clever layering or with a burst of nature! Time to find those colours that are both lasting, enjoyable and fit for you. Good luck and get decorating!