Best Interior Trends From 2021
As the end of 2021 approaches, it gives us a second to think about the interior trends that have been this year. The decor trends that flopped, and the ones that have graced the homes of every Instagram user.
Join us as we take a look back at the best interior trends from 2021.
Wallpaper Is In
All white and grey interiors have had their time, and they might start to date. Wallpaper is back in again and is set to become a bigger trend as we move into 2022.
An accent wall that is papered differently adds visual interest and depth to a room. William Morris wallpaper is still hugely popular, we love this William Morris esque wallpaper shot from our customer. It provides the perfect contrast against the natural bed frame and our D'arblay Brass Rise & Fall Scallop Dome Pendant Lights.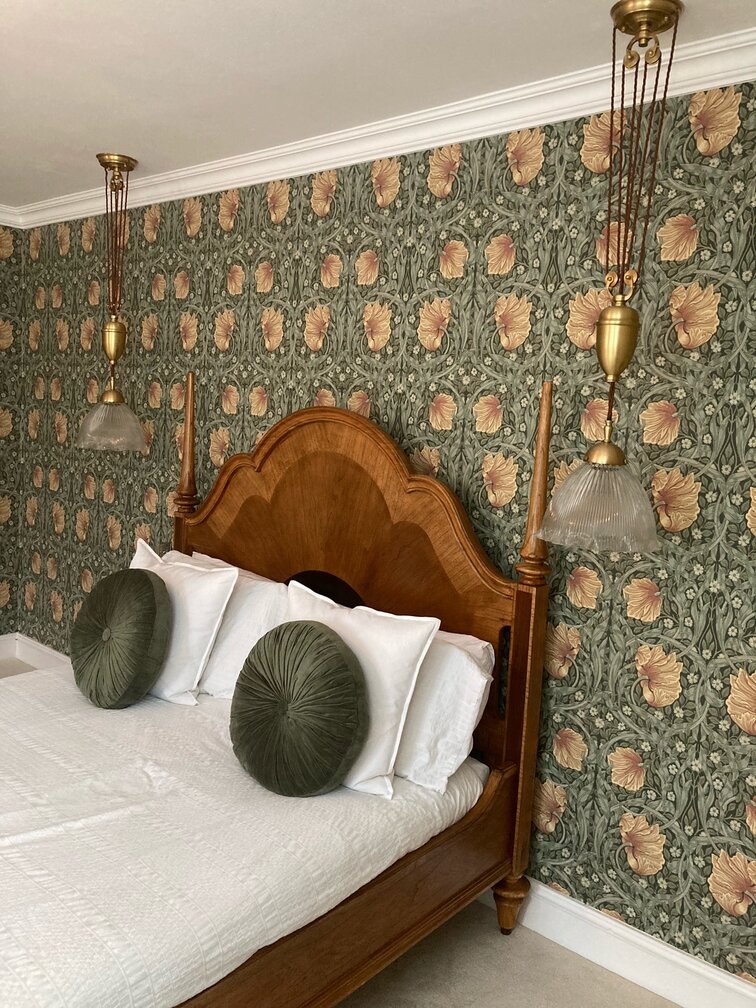 Barkitecture
The growing interior trend that isn't for us, but for our four legged friends. Barkitecture is animal first interiors which are designed in mind of our pets. This can include luxury dog rooms, converted under the stairs space, cat rooms and no expense, or in this case, luxury spared. It's not just about proofing your home for your children in the future, it's about making it perfect for your pets too.
It's All About Curves
Arcs are in around the home. Curved sofas, curved walls, curved bar designs and curved kitchen islands. This well rounded home trend is highly desirable, and aesthetically pleasing. Today's curvy furniture is simplistic, minimal and very on trend.
Warm Colours Made A Comeback
The whites, greys and neutrals that have graced our Instagram feeds are slowly being pushed out of the interior sphere. Warm colours made a comeback in 2021.
Colour can be the make or break in an interior and one that shouldn't be shyed away from. It is a common misconception that 'white' is the only colour that can brighten a room. An all white canvas can instead make a room feel flat and beige without some gentle, warming pops of colour. This is especially true if you have a room with little natural light as it can only reflect what is around it.
Statement Ceilings
This interior trend adds a quirky bit of visual interest to any room, for both commercial and domestic settings. Though an eccentric option which definitely isn't for everyone, bold colours and patterns fixed on ceilings has been a big look in 2021. But for those less adventurous, invest in beautiful cornices and statement lighting to bring that same level of gravitas and presence to a room.
Biophilic Design
Interior design trends have seen a huge nod towards bringing natural elements, and the outside in. Biophilic interior design does just that, literally meaning a love, and an interest in the natural world.
Whilst greenery, and gorgeous plants and shrubbery are an integral part of this design, it's not the only thing this trend pivots on. Utilising natural lighting is key, whilst natural furniture and materials will add an authentic feel to a space. Biophilic design is expected to continue to increase in popularity through to 2022, specifically in offices where there is a proven link between it and increased levels of productivity and mental health.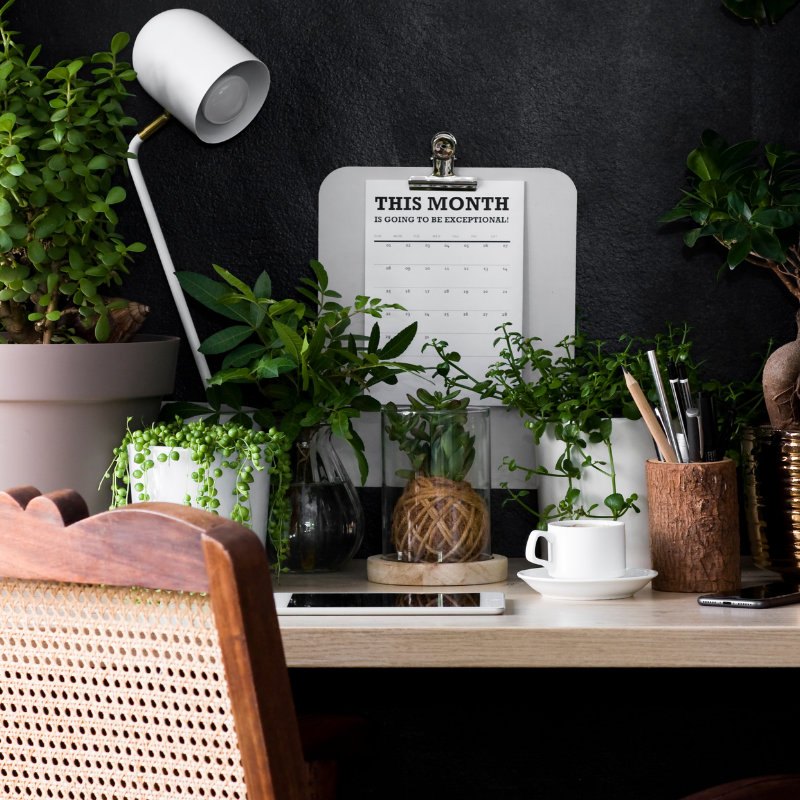 2021 has been a great year for the interiors, join us next year as we explore the new and emerging trends in 2022.