5 Sophisticated Christmas Table Setting Ideas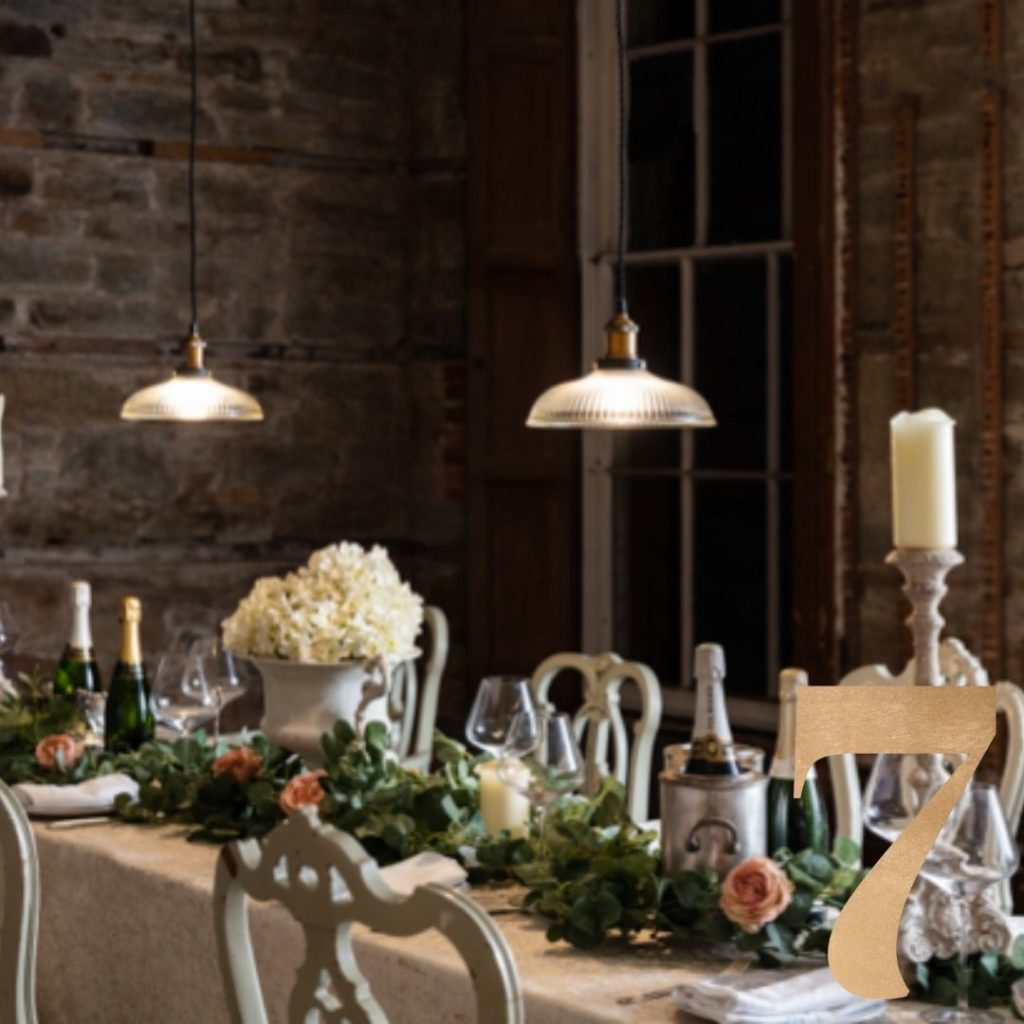 The Christmas tablescape game on Instagram gets more elaborate, bigger and sophisticated each year. We're talking foliage, focal centrepieces, glitz, glamour and plenty of candles for an ambient setting. A stunning tablescape can transform a table, and room, creating a cosy and ambient place for your guests during the festive season.
Feeling crafty? Here are 5 sophisticated Christmas table setting ideas for the festive period.
1.A Focal Centrepiece
An effective Christmas table setting is set off by a stunning, focal centrepiece. Use your theme to dictate the centrepiece, think about colours and arrangements. For a rustic theme opt for a length of foliage, with candles. A flower arrangement with something glitzy for a glamorous look.
We love this centrepiece by Lake Front Farmhouse on Instagram. It carries a gorgeously rustic feel, with the foliage, dried oranges, mini trees and candles. Such a warm and cosy way to celebrate Christmas!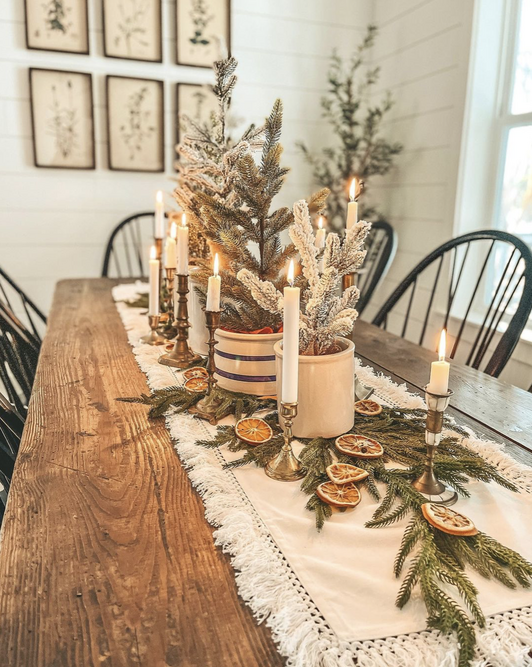 2. Tablecloth or Table Runner
You can transform a table with a length of a table runner or tablecloth. For a more sophisticated, elegant look a tablecloth is a great idea. Experiment with different materials to get the texture you want, a standard white tablecloth is a staple because it's so incredibly easy to dress up.
This table design by All About Home Designs is a perfect example of how table runners can lift a table. Marjan has used them in a slightly less traditional way by running 3 down the width of the table. This helps to create the individual focal points and for the sitting arrangements.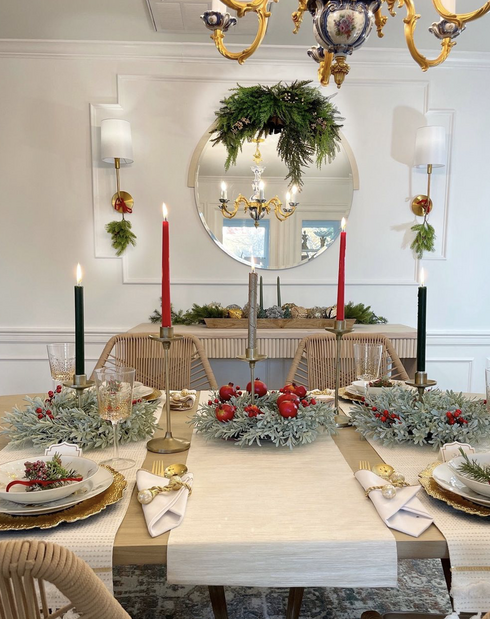 3. Layer Your Crockery & Glassware
Oversized plates (be they glass, crystal, gold, silver or wooden) adorned with classic white, coloured, or patterned dinner plates will look beautiful. Dress napkins with holly, sparkle, or sprigs of rosemary, and lay out a fine array of drinking vessels for each beverage of choice. Layering your dishes, settings and glassware will create the impression of abundance and turn your tableware into something truly impressive.
4. Light The Table
Light the table to create an ambience, weave fairy lights into the table or add a line of candles down the centre. No matter your tablescape theme, light will bring ambience, warmth and cosiness to any table.
We adore how the light is used in this setting, both along the length of the table and above in a hanging foliage wreath which is becoming increasingly popular in the interior world for extravagant displays.
5. Pick A Theme
Having a clear theme for the table setting will help you to create a cohesive theme that flows throughout the table. White and wintry? Green and rustic? Glitz and glamour? 
The below table setting has nailed the brief perfectly, rustic yet elegant with a metal of choice, copper. The key is that they have used it sparingly with the cups and base plate, before layering with plain plates. This look is effective, elegant and sophisticated.
A well thought out table setting can transform a table, and room during the festive period. Pick a theme before deciding on a focal centrepiece and other arrangements. It will be a table fit for a feast in no time!