White Interiors Living Room Design Ideas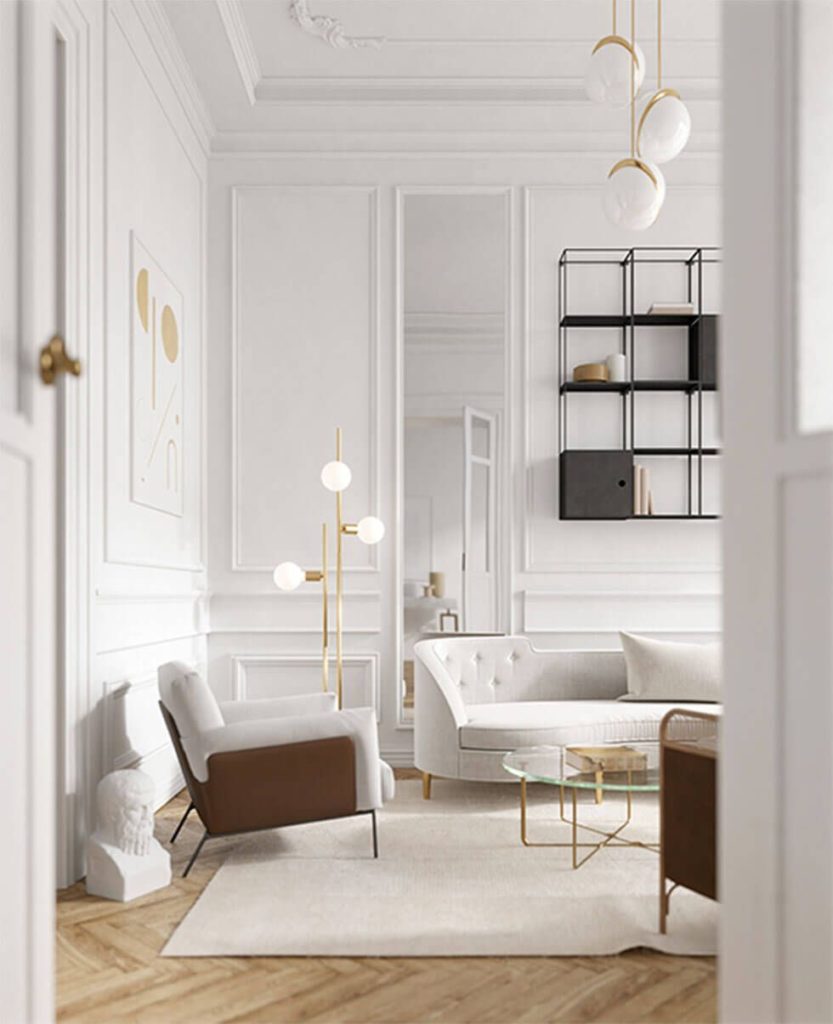 Using white in interior design doesn't have to be tricky. Especially in the winter months, white tones can bring in some much needed brightness to dark rooms. White in interiors can also add in that often-illusive tranquility to a space (always a plus at the end of a long day).
So how to create a white interior that's clean and calming, without it feeling stark and empty? Well today we're going to share all our fail-safe tips and tricks! Everything you need to know on how to make your white interiors inviting and stylish places to relax in and enjoy. So here are three looks you can create that will invite some white into your interiors the right way.
1. Bright, White and Modern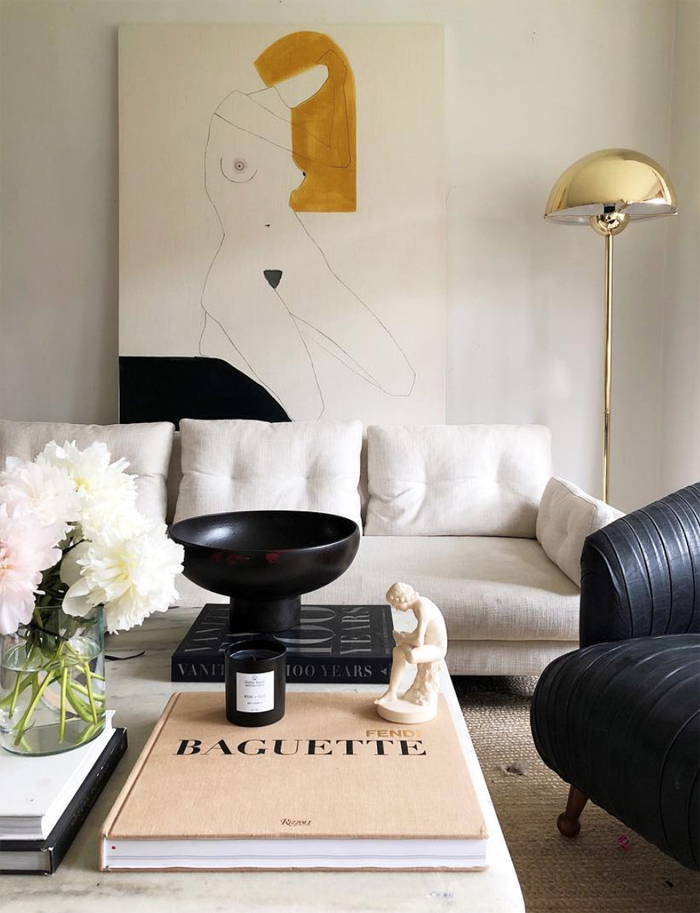 Modern and minimal interiors are all about creating a light, open and spacious feeling in the home. So bringing in some white tones is perfect for this look. Opting for white wall living rooms and simple furniture is a must. However make sure to really choose the right shade of white. Too warm a white and your rooms will take on a garish yellow. However too cold a white and you'll be in danger of creating a clinical and uninviting space.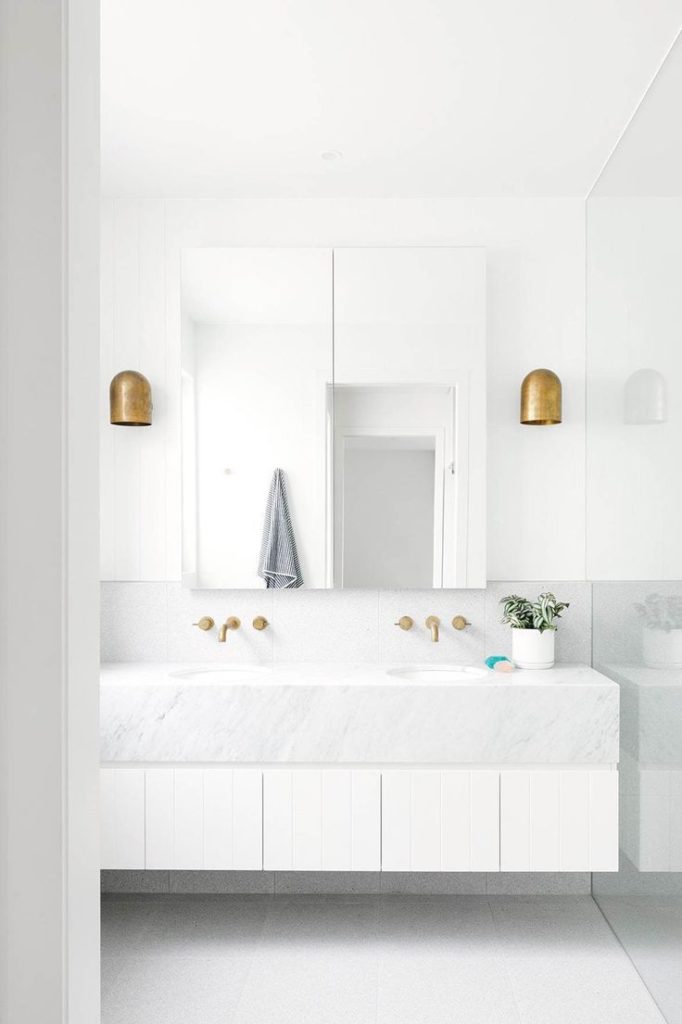 So remember to stick to more natural shades. Think clay, cream and oatmeal tones that will keep it clean while adding some texture. Modern interiors also do well with materials that have a glossy white finish, like marble and opaque glass.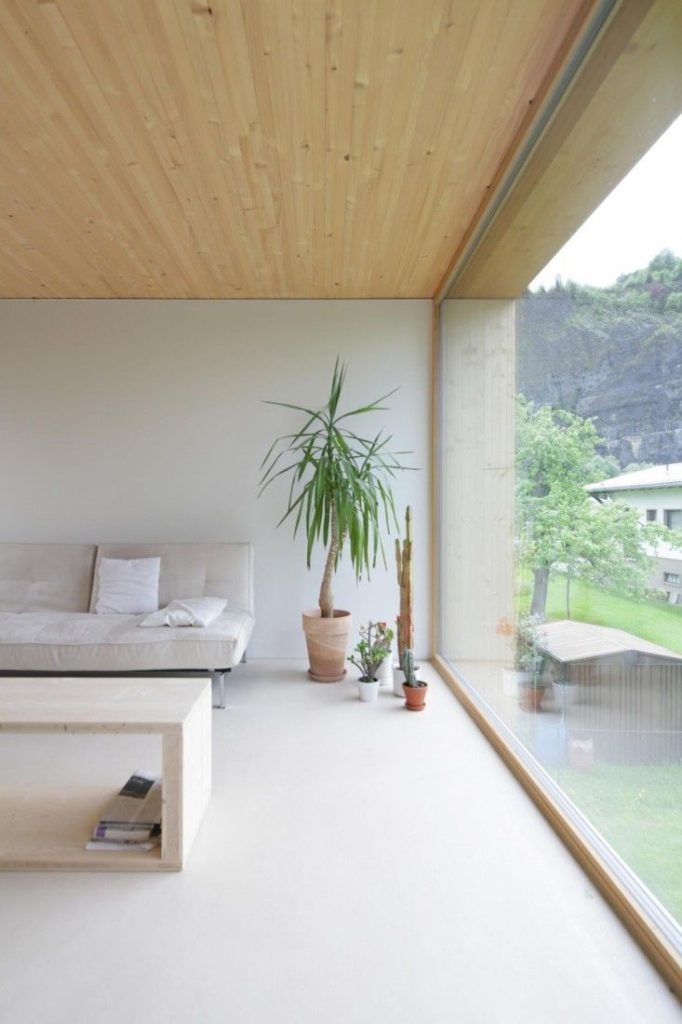 For a pop of personality and colour, bring in a few abstract or graphic art pieces on the walls. You could also use pillows, plants and lighting to stir in some colour. Warm brass, woods and gold finishes around a room will also keep a white interior from looking cold and bland.
2. White, Shabby-chic interiors
It's time for a bit more refinement and feminine finesse. So of course we're turning to a bit of old English and French country inspired Shabby Chic design. White is the colour that really defines this look, so the more the better. However, there are a few key features that set this style apart. Firstly is ornate and decorative furniture. The furniture can either be painted a creamy tone of white or upholstered with a simple but luxurious snowy fabric.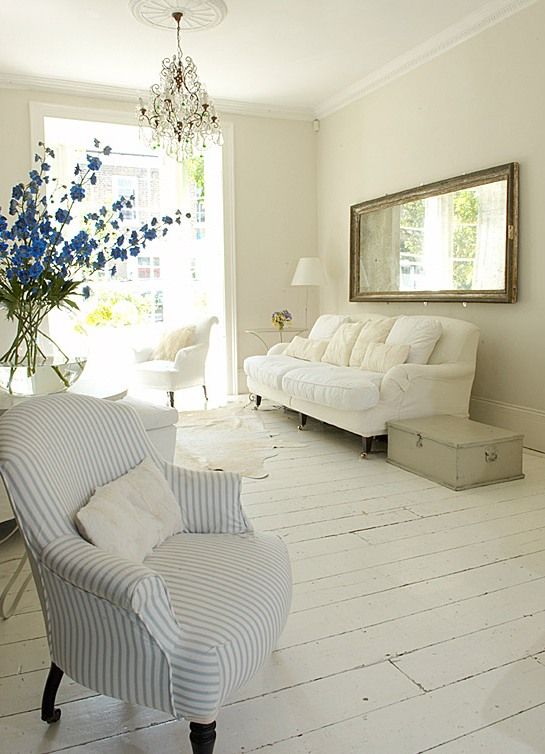 Secondly, slightly distressed and white painted floors always work wonders in really transforming the look and feel of a space. They'll create a fresh, farmhouse feel that's irresistibly chic!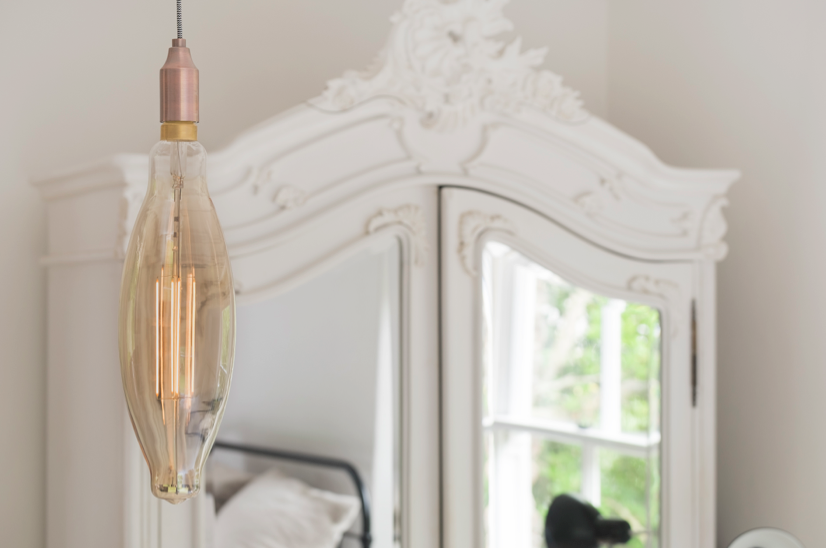 Link: Brompton E27 4W Giant 3.5K Sunset White LED Bulb
Lighting is another thing to think about with this look. For a Shabby chic look that's a bit more dainty and elegant, loose hanging bulbs are an excellent choice. However for a shabby chic look that's a bit more farmhouse, low hanging metal pendants will give your room a bit more of a robust, country finish.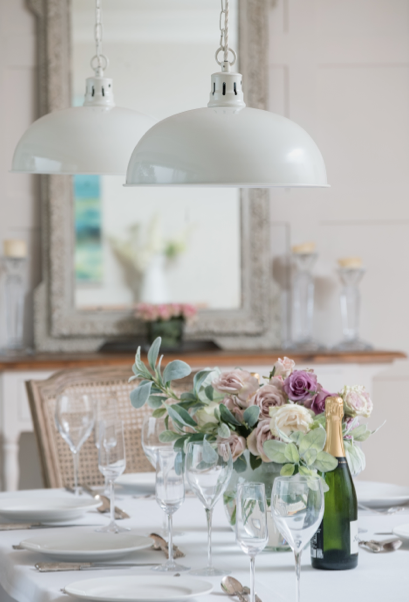 Link: Berwick Rustic Dome Pendant Light Clay White Cream - Soho Lighting
And one last thing to liven up this white interior look, don't forget vases full of flowers! Not only with they look gorgeous, but they'll also fill your home with sweet scents so your home always feels fresh!
3. Snowy White Scandinavian Comfort
For a Scandinavian white interior design living room, you'll want to add in a bit more contrast. So pair your whites with deep woody tones and bold blacks. Dark coffee tables and lighting work especially well with white walls and sofas.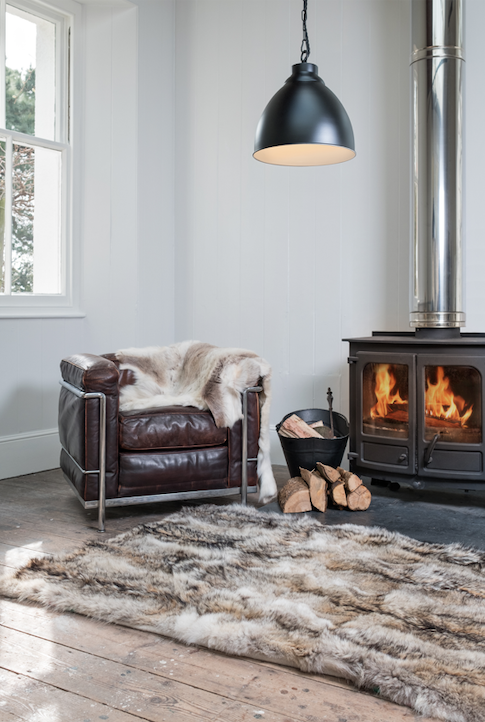 Link: Oxford Vintage Pendant Light Matt Black - Soho Lighting
Just remember to add interest to your whites by mixing up tones and materials. Try decorating with white clay ceramics and finishes. Also when it comes to fabrics, stick to the classics like cotton, wool and linen. These natural fibers will create that natural Scandinavian feel, while adding some much needed warmth and comfort.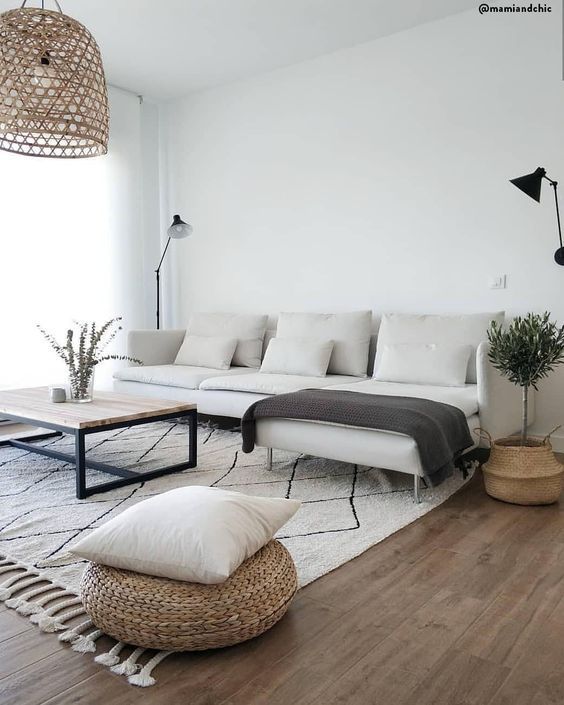 Wicker and wood are also essentials for this look. Whether it's a wooden floor, light or furniture, soft beige tones will turn a room for bland, to a space that's full of personality and exudes rustic sophistication.
Thank you so much for reading our white interior design living tips! Hopefully you now have a few more ideas to bring some white into your homes with confidence. So don't hold back, it's time to reclaim some tranquility and brighten up the dark winter days!