What Is Transitional Interior Design?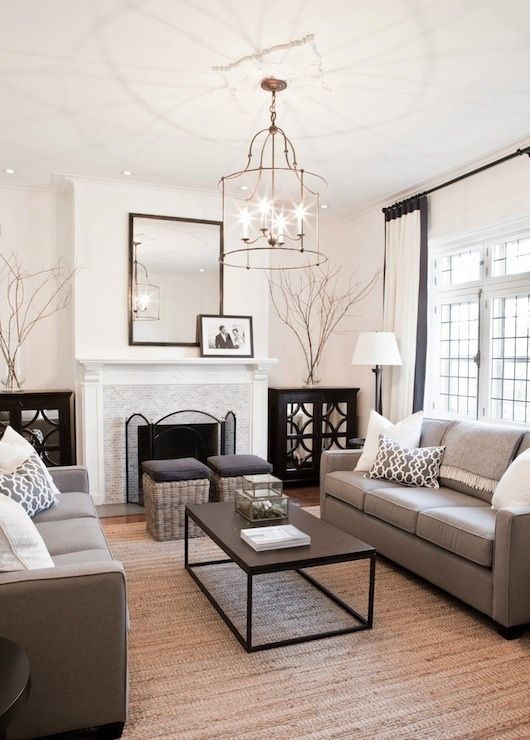 Transitional design is an interior design trend that is continuing to grow in popularity. This trend takes inspiration from the term 'transitional', a trend meaning exactly that. It represents an amalgamation of both modern and traditional elements. Combining two styles in one space, for a transitional design that is cohesive and collected.
This design trend is everything that every interior designer out there has always chucked the rule book at. Mixing design trends? No way! But it's become a hot trend because you don't have to stay in the box, you are only constrained by your own imagination and limitations.
With the rise in millennial home owners there really is that passion for having a period property but with modern touches. This design trend really is one that allows you to meld your home to your own style without really having to follow any rules.
How To Create Transitional Style In Your Home
Nailing transitional style effectively can only be achieved by combining elements of modern and traditional design that work harmoniously together. Whilst you can let the beat of your own style drum take the lead, here are some key tips to help you create seamless transitional style in your home.
Keep Things Neutral
As you are already melding two exceptionally powerful design trends, adding in big blocks are colour is going to get messy. In doing so it will become disruptive and will not deliver the transitional style you are after. Therefore, stay neutral with your colour choices throughout the home. In doing so you allow impactful art and furniture to take the lead with the modern and traditional design elements.
Limit The Use of Accessories
Less is more is the key to executing this trend with precision. As you will be using impactful elements through furniture, art and lighting, you do need to go easy on further accessories to not distract from what you are trying to achieve.
Be Selective With Artwork
You need to be selective with the artwork you choose, but also use sparingly. It's far better to choose one impactful piece than create a gallery wall with a collection of pieces.
Choose Which Trend Will Be Dominant
To create a seamless relationship between the two trends it is more effective to have either modern or traditional style as one of the more dominant styles. This stops you from creating a confusing space and will allow the two to breathe and work together. For example, a period property will take dominance due to it's architectural detailing, windows and high ceilings, you might then choose another key traditional piece and build around that with modern touches such as through furniture and colour scheme.
Transitional Design Lighting
Depending on where you are placing the different types of style, lighting plays a big factor in this trend. You might choose to position the light as the impactful piece in the room or simply use it as an accessory to the furniture, and other elements in the room.
For a modern space, you could introduce a number of different lights for period authenticity and style. The Hollen Globe Brass Glass Pendant Light is inspired by the 1950s Paris Holophane Globe Street Light, this iconic prismatic sphere design once lit the thoroughfares of the French Capital. This light would work well in a kitchen, dining room or hallway space.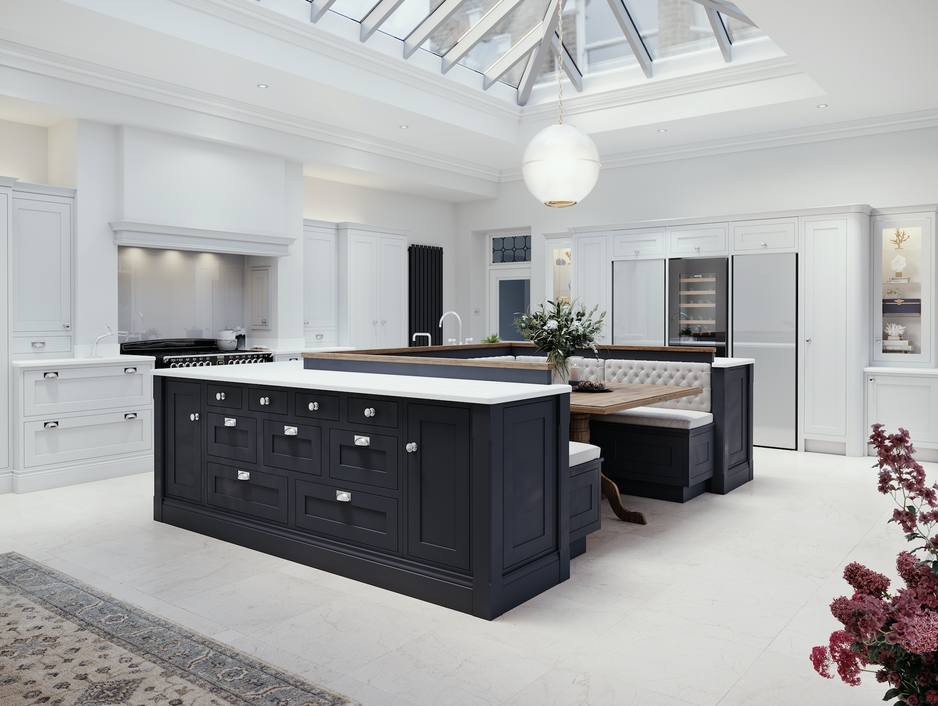 If you have a period property you might want to retain those integral traditional elements. For example, a Victorian house would suit a Geo Trapeze pendant light in a hallway beautifully. Pair that with some original mosaic tiles and then you could weave in modern elements through colours, and furnishings.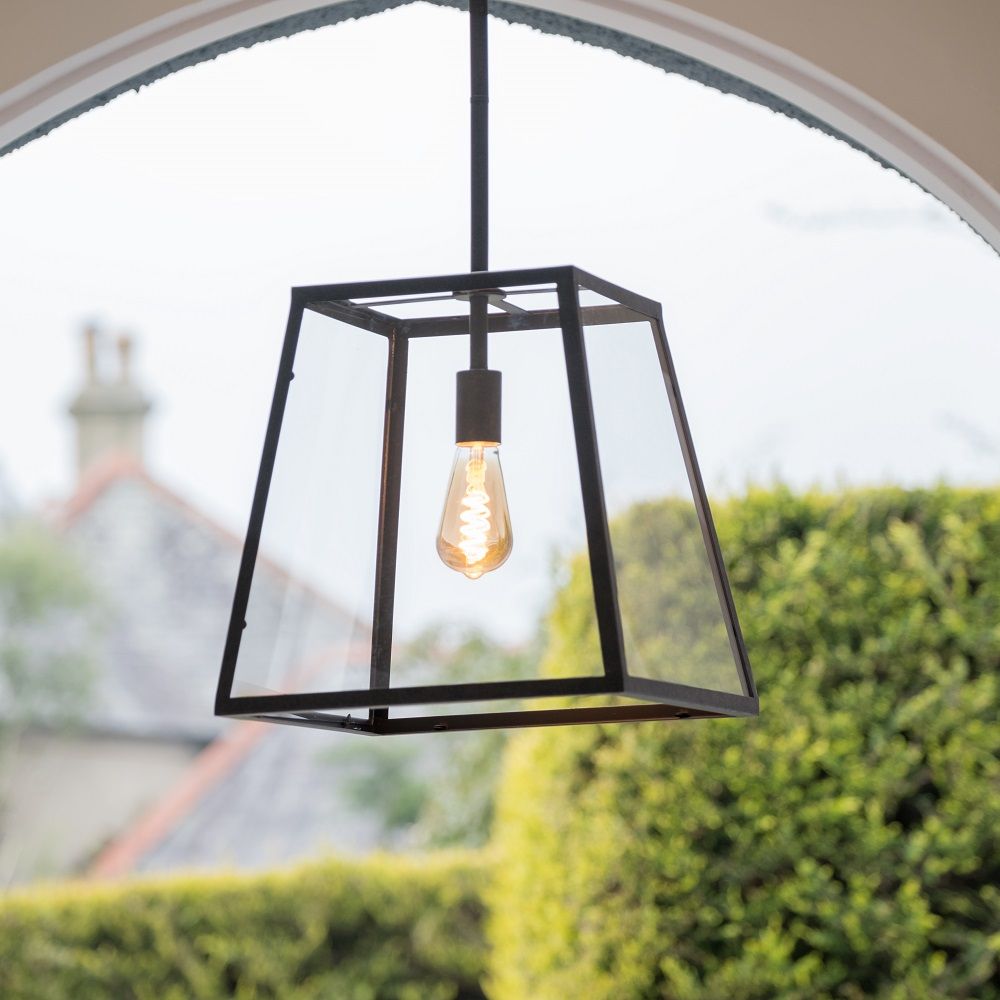 If you have a new build or more modern home, you might want to bring some character in with the Frith Nickel Opaque Pendant Light. This light would look spectacular as a row over a kitchen island, melding beautifully with modern surroundings.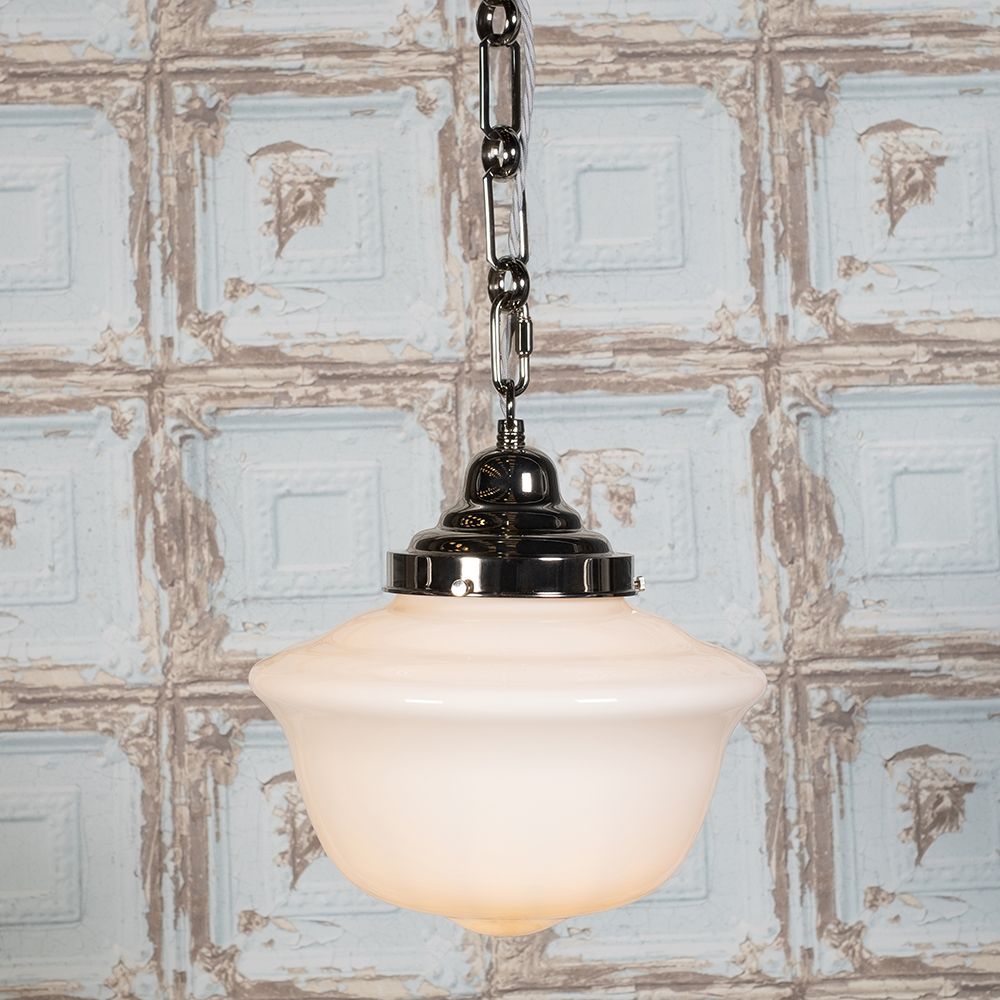 If you're looking to fuse the two styles perfectly, look no further than the Fusion range of sockets and switches. The Brushed Chrome and Brushed Brass range offer an eclectic mix of elegant brushed brass against an understated brushed chrome creates a unique and sophisticated look. A flawless way to combine both modern and traditional styles.