What Is Modern Victorian Decorating Style?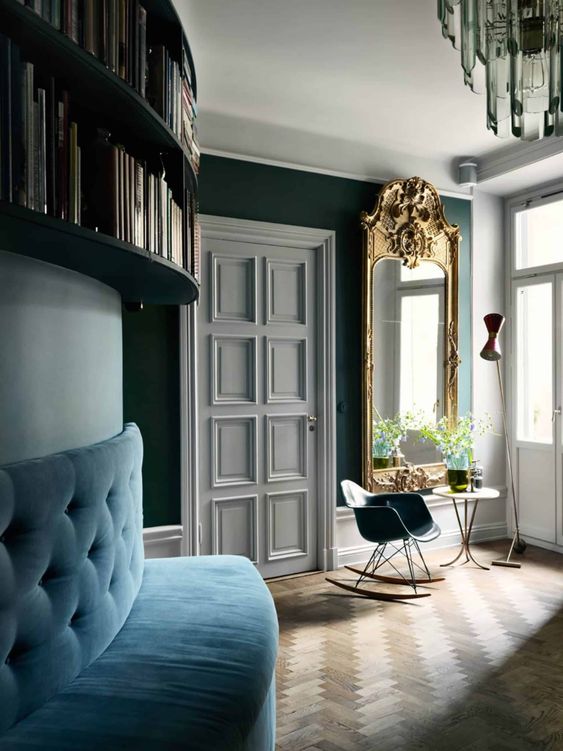 Victorian properties remain highly sought after. Oozing with period authenticity and character that just can't be remodelled in the same way. Whilst the traditional victorian interior style isn't to everyone's taste, it doesn't mean that Victorian homes should be dismissed.
Modern Victorian decorating style is a relevant and classic, yet fresh take on Victorian style. If you're looking to create a modern, and unique twist on classic Victorian style then let us introduce you to this popular interior trend.
What Is Modern Victorian Decorating Style?
Modern Victorian decorating style perfectly encapsulates the key characteristic features of classic Victorian style. Whilst breathing a fresh, and modern perspective into the interior trend.
As Victorian houses have evolved, there is a desire to retain those period features. Whilst still wanting some sense of modern design in their home that isn't going to leave the space looking 'dated'.
Creating a modern Victorian decorating style can easily be achieved by melding both Victorian characteristics with modern touches.
How To Create A Modern Victorian Decorating Style?
Ornate Furniture or An Ornate Space
The age of your property will help you to lead with this aspect. If you have a very ornate space with lots of Victorian detailing then you will probably want to leave this intact and work around it. In this case, the ornate space can be led with modern pieces of furniture. This can help to bring the space seamlessly into the 21st Century.
If you have a more modern property, then introducing ornate, Victorian pieces of furniture will work just in the same way in creating this fusion of styles.
Modern Lighting
A great way to cross between the two styles is by adding modern lighting to a well styled Victorian space. The thought of this can be daunting as these two design trends differ greatly. Not all modern lighting will work in a Victorian space. Look for a fitting that is slightly more Mid Century modern for an overall style that doesn't become too contemporary.
Two-Tone Furniture
Modern Victorian style is all about the collusion of two styles. Two tone furniture is a fantastic way to introduce this into your home.
Two-toned furniture is when two different types of fabric are used.Velvet could be mixed with stripes creating a modern feeling piece with Victorian lines.
Don't Be Scared of Colour!
Victorian Interiors were hugely led by colour, and lots of it. This was a period of opulence and grandeur, with no white walls in sight. Rich hues of green, gold-brown, red, and blue were very popular.
These colours are easy to pull off in a period home. Whilst brighter modern colours might suit a modern home more with the introduction of ornate furniture. If you live in a Victorian home, then take advantage of all those small rooms and paint them all a different hue.
If painting rooms in block colours scares you then incorporate these colours into your home with decor accessories and furnishings.
Finishing Details
As they say, the devil is in the detail. Oh, how the details were certainly not missed in Victorian homes. Everything was in excess during this era, ornate furniture, textiles and paintings. Whilst details are still important, use them sparingly, modern interiors are much more minimalistic and restrained.
Adding brushed brass or antique brass sockets and switches is a great way to offer that opulence and period authenticity to a home without overpowering the room.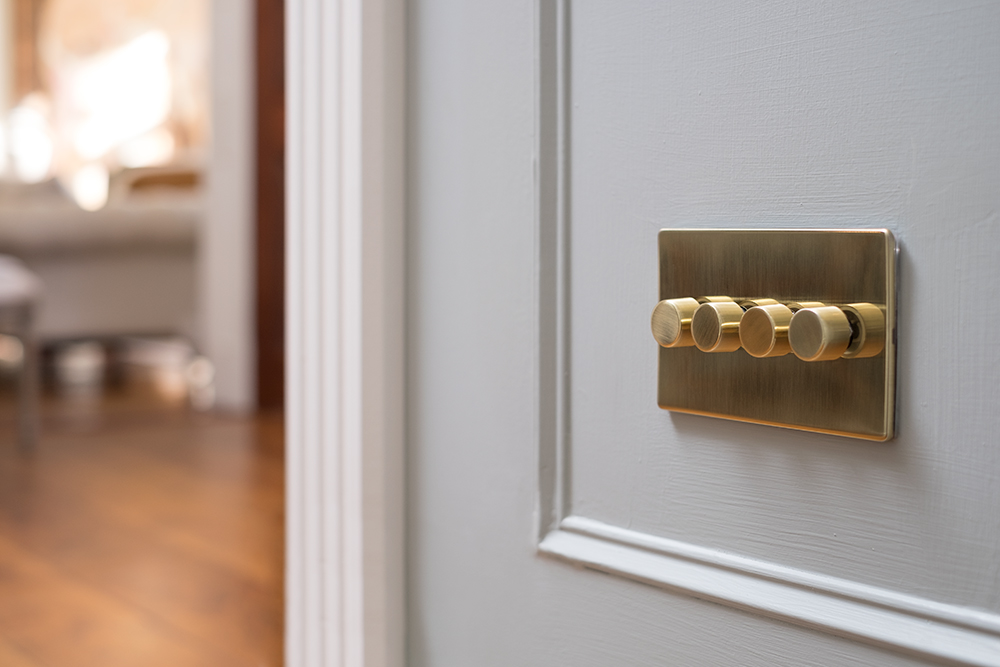 Modern Victorian is a great interior trend for the lovers of modern style that want to retain the period authenticity of a house. When planning your rooms, entwine both styles in similar doses for a clash of styles that does in fact, really work.