What Is Industrial Design?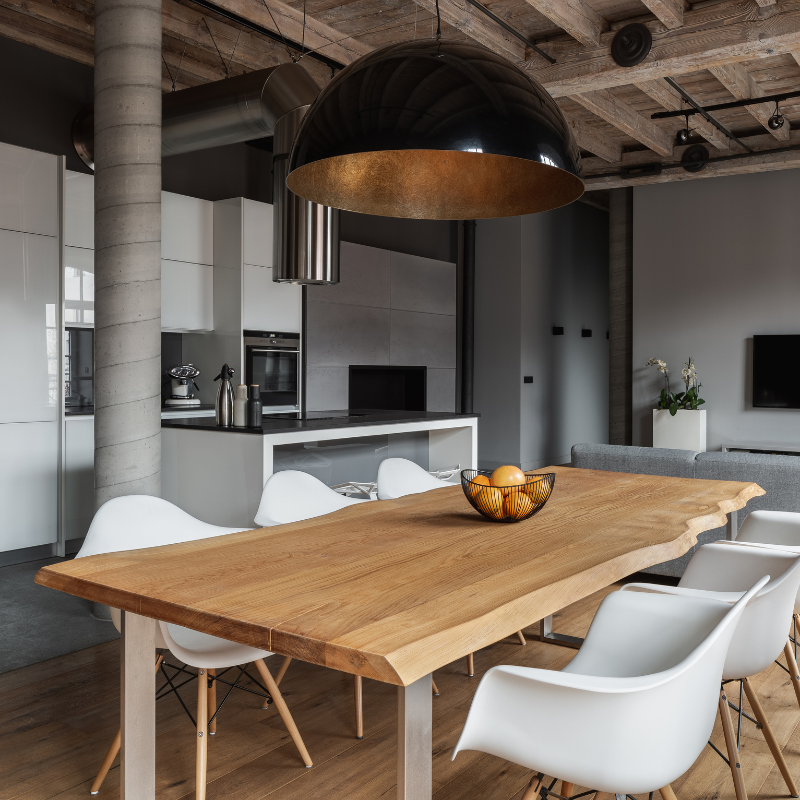 Industrial design in interiors brings a certain edginess, and dynamic feel to a room.
It's well suited to buildings with exposed inner fabrication like bricks and exposed roofs, but it can be appreciated in new build homes too with the right decoration.
Let's take a look at everything you need to know about industrial design, and examples of how it could be used in your own home.
What is Industrial Design?
Industrial design in interiors originated in America in the 1970s. It then became more mainstream across Europe in the 1980s, and to this day is still a roaring, and popular interior trend.
When thinking of industrial design, a rooftop apartment in Manhattan may spring to mind. A New York loft space is synonymous with this design style.
Industrial design is characterised by exposed rafters and inner fabrication of buildings, reclaimed wood, iron and brick, concrete, an open floor plan and oversized, industrial style lighting.
Interiors should be open plan, as this design trend sought inspiration from factories.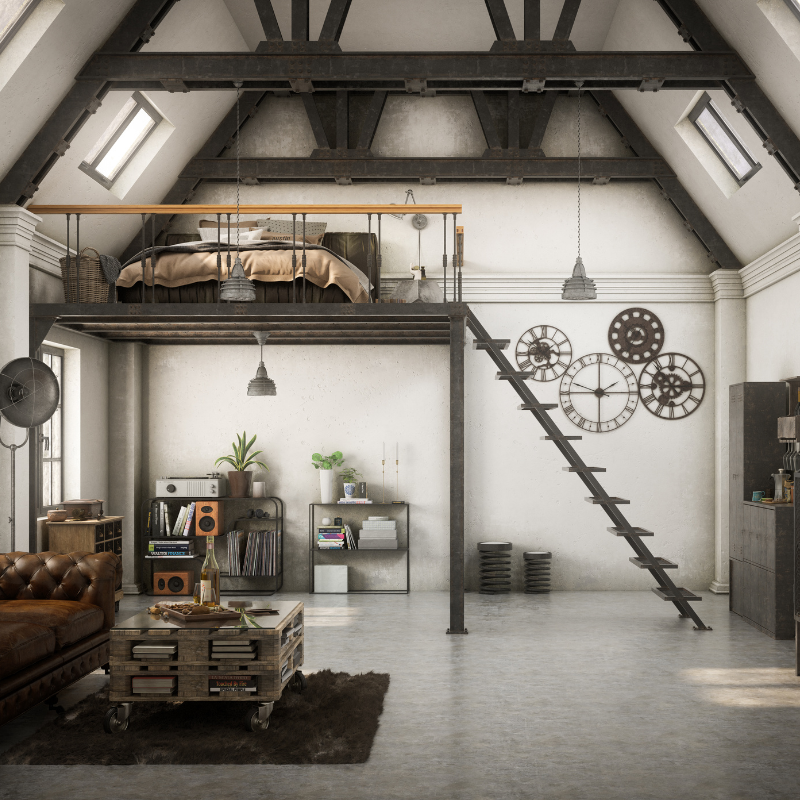 How To Get The Industrial Look In Your Interiors
Oversized, Industrial Statement Lighting
Getting the right lighting in an industrial style interior is key. Typically, lighting is oversized, has a high drop to accommodate those tall ceilings, and is industrial in nature.
Things don't get anymore industrial than our statement, Warwick aluminium strip light. This impressive light is made for properties with high ceilings, impressively industrial, this is the type of lighting that would have once hung in factories gone by. Paired with exposed ceilings, and this look helps to cement that industrial feeling in your interior.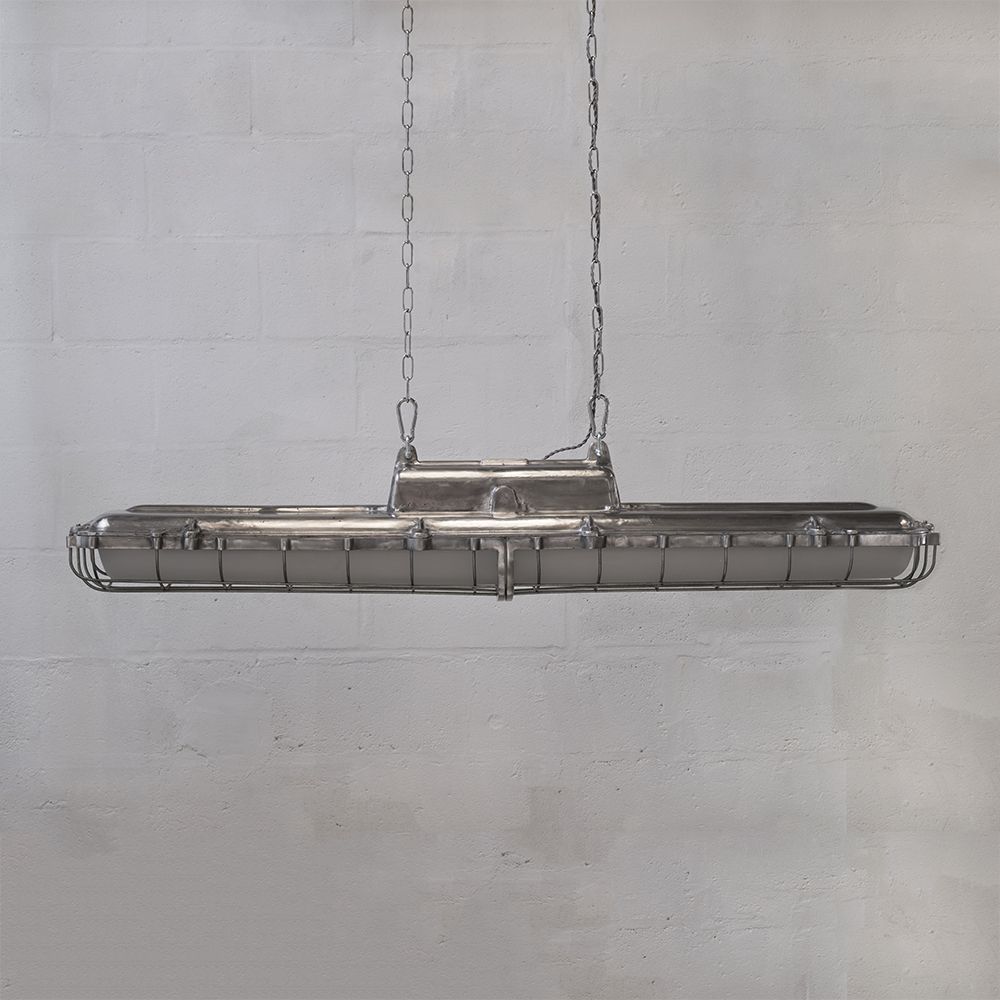 Hand painted, enamelled pendant lights are another type of lighting commonly seen throughout this interior design trend.
The Compton Caged Bell Pendant in matt black is glorious with its industrial style and bell shape. It adds wonderful character to a room, and is available in a range of desirable colours to suit your colour scheme.
Although, matt black is synonymous with this design trend.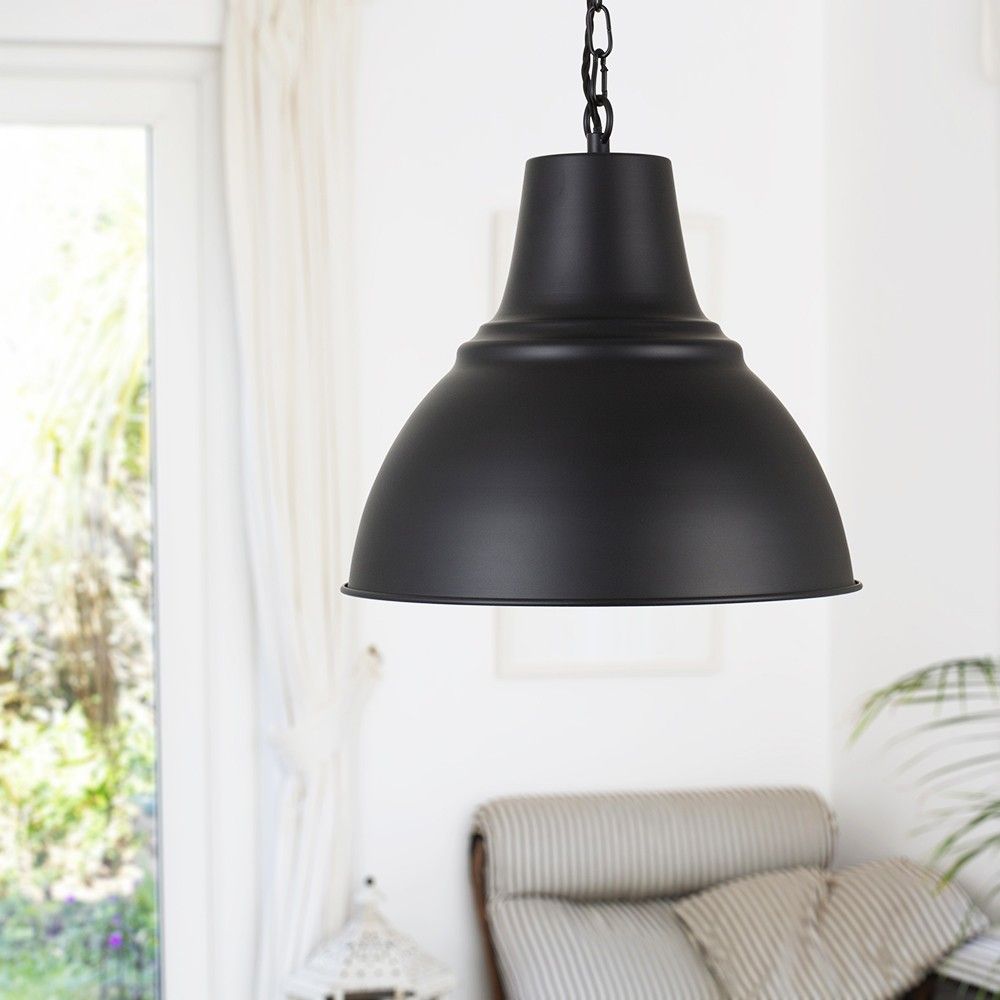 Layering lights is a great way to create a warming ambience in the evening. This stunning Argyll industrial style wall light in Matt Black has a wide, yet shallow pan shade and straight lines that provides a masculine tone and creates a vintage warehouse, country, industrial or retro look.
Pair with the matching matt black pendant light for a cohesive, industrial feel.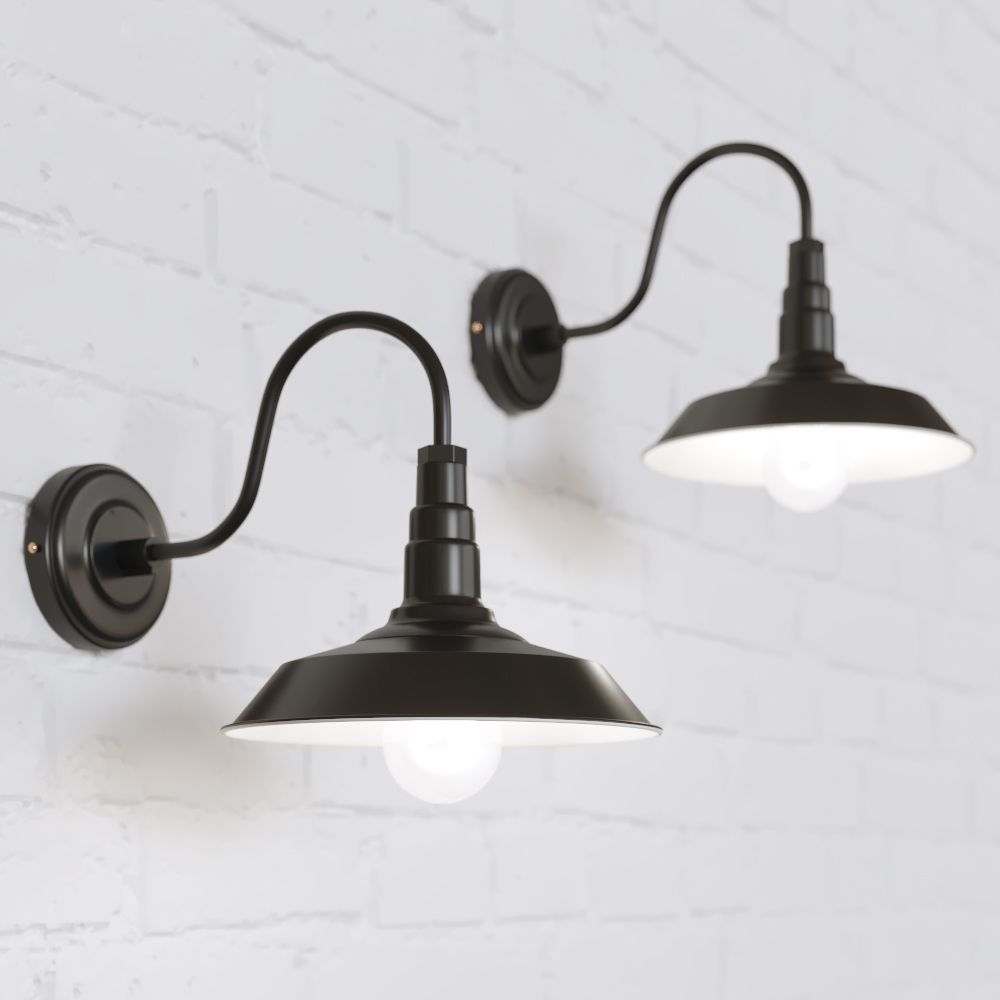 Metal Features
Exposed materials and inner fabrication of a building are defining points of this design trend, and metal was widely used throughout an interior.
Exposed rafters and brick might not be possible in some properties. But metal features can easily be incorporated to get the look.
Embrace metal features with tables, chair legs, decor accessories and in light fittings.
Moody Colour Palette
Industrial interiors are generally on the darker side, they embrace greys, blacks, navy blues and charcoal shades. This helps to achieve that distinctive looking industrial look.
Often, it can be paired with the red from exposed bricks which does bring warmth into the interior.
Wooden features will also bring warmth into the room to break up the monotony of the dark colours.
Use a moody colour palette throughout from the walls to the furniture and decor accessories. Layer different shades for extra visual interest.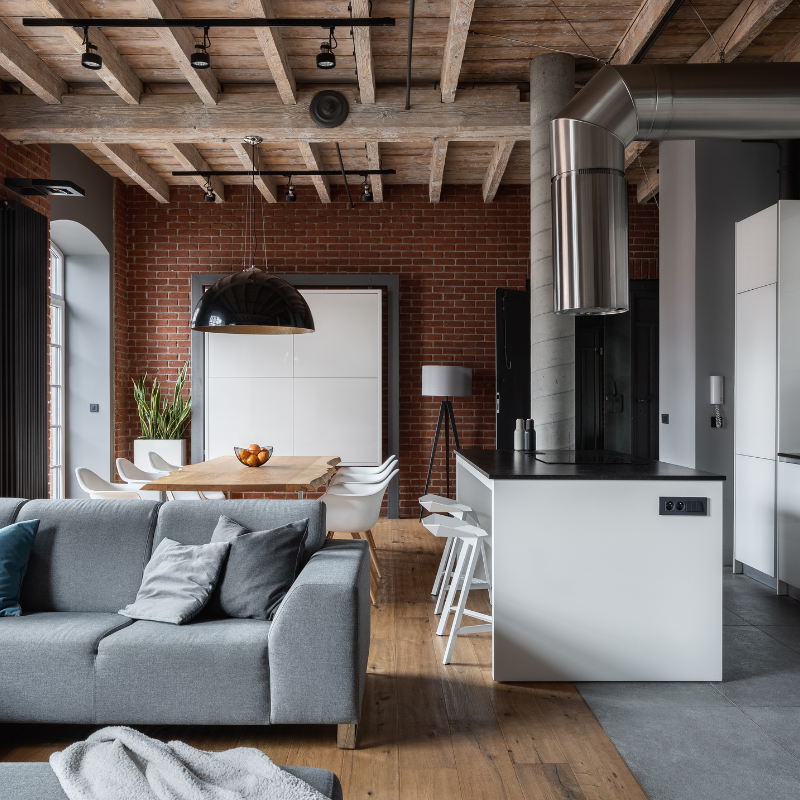 Minimal Styling
Industrial design does embrace the simplicity that comes with minimalism, and you should limit the use of interior accessories that are on show.
Keep bedside tables clutter free, and coffee tables with just one thoughtful placement.
When you do accessorise, think of large abstract wall art, oversized lighting and other interesting objects that are reclaimed, or have a vintage element to them.
Industrial design is a great interior design trend that has shown how it can be timeless in an interior, in the right setting.
These industrial design interior tips will help you to replicate this popular design scheme be it in Manhattan or in the UK!