What Is Contemporary Design?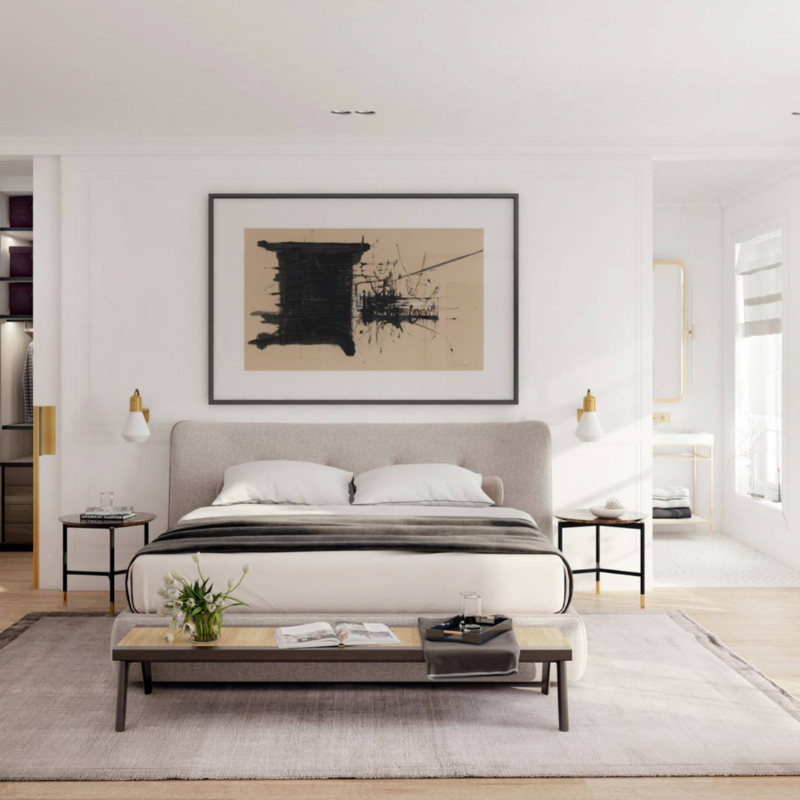 Contemporary design is one of the most current types of interior design styles, and one that can easily be mistaken with 'modern design'.
This functional design style is constantly evolving, and just one reason why it is so relevant and practical for use in interiors today.
We explore the era of contemporary design and how you can use the key principles of this design style in your interiors.
What Is Contemporary Design?
Contemporary design belongs to the current time period, what is currently trending and 'in'. Because of this characteristic, it makes it very difficult to nail down this decor style. Of course, it is one that is constantly evolving and is influenced by a variety of factors like technology, culture, and social trends.
Essentially, it's a style that is characterised by its simplicity, functionality, and minimalism.
If you're picturing clean lines, neutral colours, and an emphasis on practicality, you're on the right track. Contemporary design is often chosen for both residential and commercial spaces because of its focus on functionality and efficiency.
The most distinguishing feature can be the architectural lines. Contemporary homes tend to have bold and sweeping curves.
Taking a nod from contemporary decor today, it represents a calm, collected and minimal space with the use of more neutral colours, deeper masculine tones are also often incorporated.
When it comes to furnishing a contemporary space, it's all about keeping it minimal. Furniture is usually very simple, with smooth surfaces and clean lines. For flooring, this usually means being carpet free and opting for tiling, wood or vinyl instead. Let's look a bit closer at how these design disciplines can be used in your home.
Keep It Simple - Declutter
A core principle of contemporary design is simplicity, and minimal spaces. Starting with a declutter to remove anything that's not needed in your interior will help to keep rooms looking clean, boast uncluttered lines and minimal decor.
This is one of the simplest ways to set the foundations for contemporary design before looking at furniture, lighting and accents.
Contemporary Lighting
Lighting is key when it comes to contemporary design. You want to ensure that optimum light is directed onto the key features in a space. Natural lighting also plays a big role. Make use of floor to ceiling glass, large windows and skylight windows to flood the space with light.
Downlights are a contemporary lighting choice as they are streamlined, neat and tiltable downlights can allow you to direct the light to the area required.
Other contemporary choices include floor lamps with a sleek and minimal design, contemporary wall sconces and pendant lights.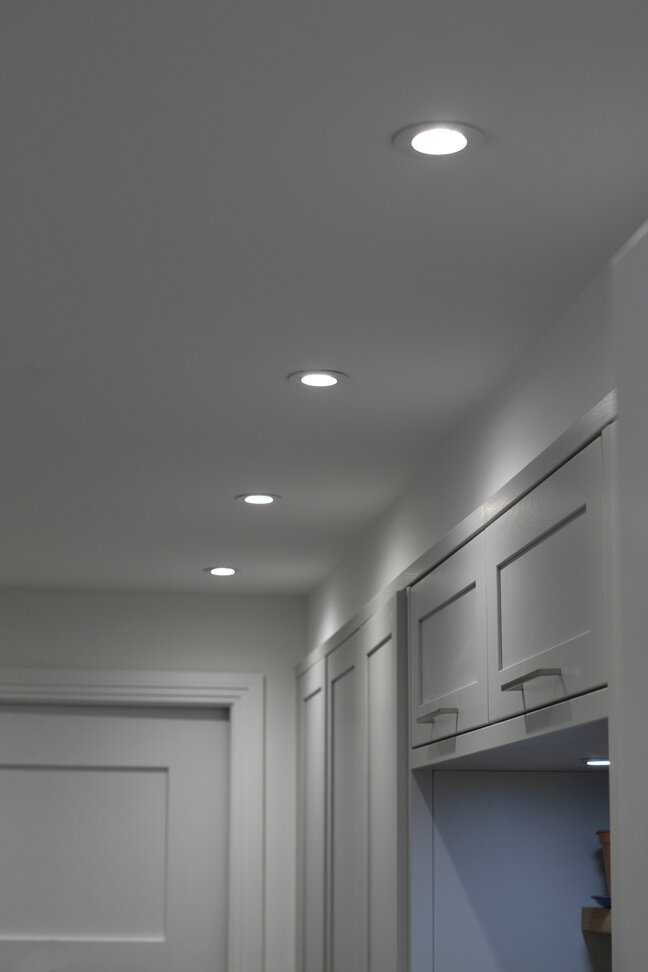 Neutral Colour Scheme
A contemporary colour scheme is one that is neutral and uncomplicated. Neutral colours like white, beige, and grey are common in contemporary design.
Using these colours as a base will allow you to easily incorporate pops of colour through accessories and artwork.
Use Natural Materials
Natural materials are a defining part of contemporary design, with a focus on craftsmanship and sustainability in interiors.
Natural materials that can be incorporated into this design aesthetic include materials such as wood, stone, and metal.
Whether it's with a carefully placed wooden coffee table or a stone fireplace, natural materials deliver warmth and texture to an interior.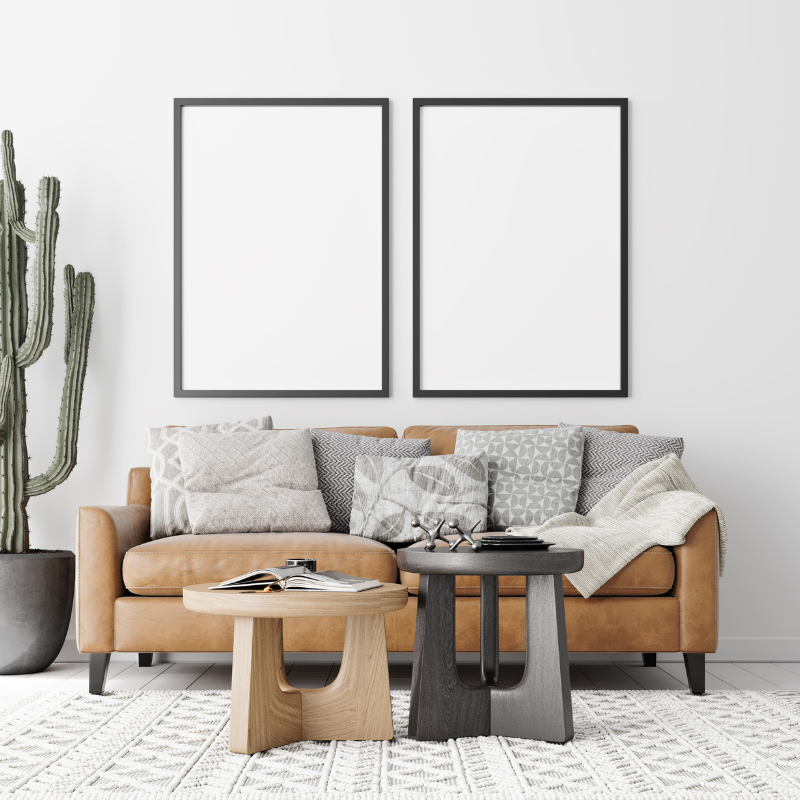 Add Modern Finishes Into The Mix
Sleek and modern finishes like chrome and stainless steel can add a contemporary touch to your home.
Consider incorporating these finishes into your hardware, lighting, and appliances.
Brushed chrome sockets & switches are a thoughtful and considered way of adding this finish to your home. For something that is appraised on a daily basis, the finishing details matter! Brushed chrome offers a distinctive finish and has the added benefit of hiding fingerprints and small blemishes.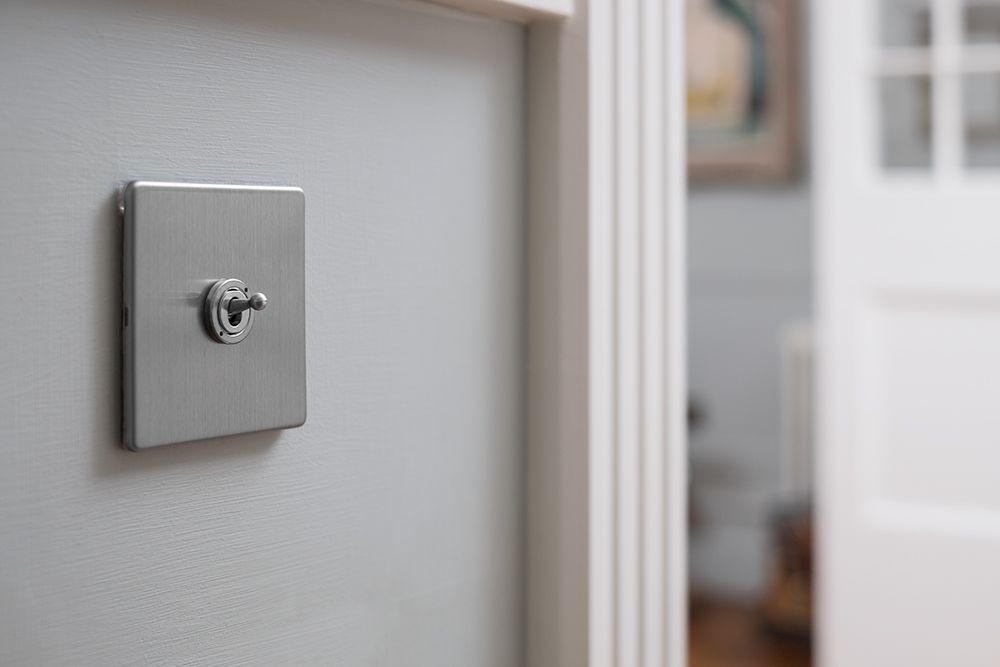 Contemporary design is a beautiful design aesthetic that will create a minimal, sleek and stylish look in your interior.