What Colours Go With Green Decor?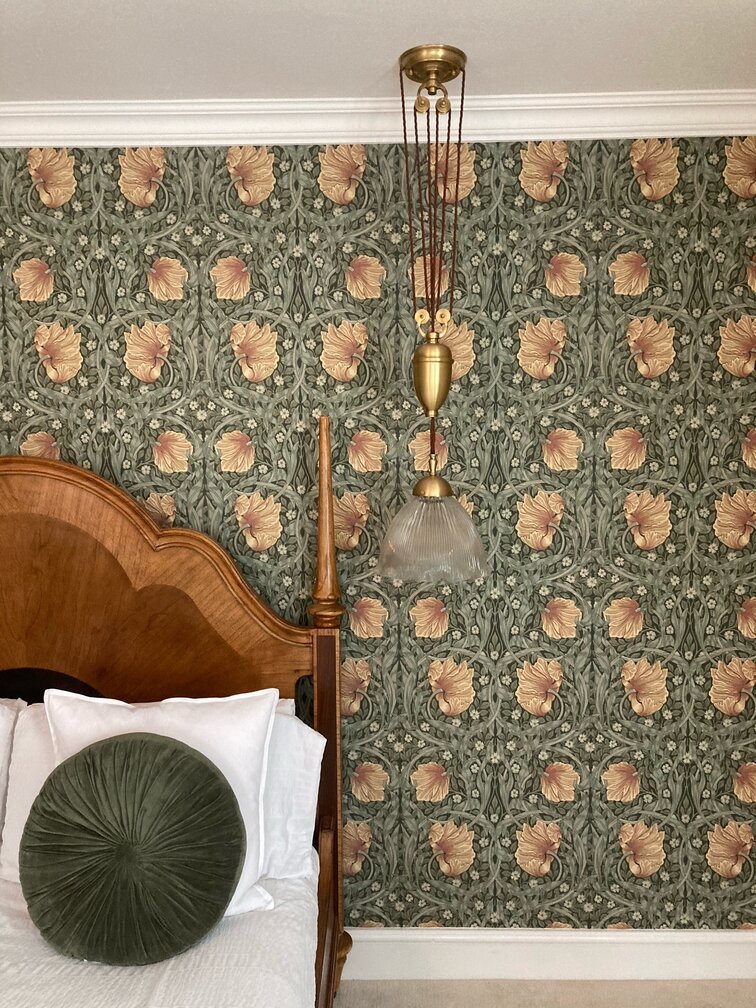 We often think of green, especially forest green as a royal and luxurious colour. Exuding beauty and charm throughout a space. The depth and richness of the colour green makes it a popular choice throughout a home.
Whether you're dipping your toes into the exploration of green, or you're a well seasoned furnisher of the colour, we explore the colours that go best with green decor.
What Colours Go With Green Decor?
Green is an incredibly versatile colour due to the number of different shades available. Earthy, olive green is lusted over in homes whilst mint green remains one of the most popular pastel colours.
Forest Green & Brown
Part of the earthy group of tones, forest green and brown or natural wood make a fantastic, and visually interesting pair.
The best way to combine these two colours is through gentle, sparing doses of the two. Focus on one dominant colour such as the green through wallpaper or paint and bring in the natural wood or brown hues with furniture and decor accessories.
As demonstrated below, the warmth from the wooden bed frame and brown cable from the D'Arblay Brass Rise and Fall Pendant Light beautifully sets off the green floral wallpaper.
Green & Beige
These two natural, earthy colours make quite the inspired palette when used together. Dark, forest green with beige creates a subtle, calming look.
Introducing a third colour into this equation such as brown would work wonderfully due to their collective earthy tones.
Green & Brushed Brass
Brushed brass interior hardware details perfectly offset the coolness that deep forest green exudes. This makes the colour combination a deeply satisfying one.
For this colour combination to go off without a hitch, green should be used as the dominant colour. Brushed brass sockets and switches and other interior hardware pieces will help to bring this luxurious metal into your interior.
The devil really is in the detail, and these finishing touches alone will be enough to help this pairing work beautifully.
Green & White
A fail safe, yet classic colour combination is green and white. No matter the hue of green, white is a traditional and functional pairing.
Both green and white can act as a powerful dominant colour whilst the other is introduced through furnishings and decor pieces. An effective use of this pair is through the use of coloured panelling with the above painted white. As shown below, this is an effective and powerful use of the two which looks sophisticated and mature.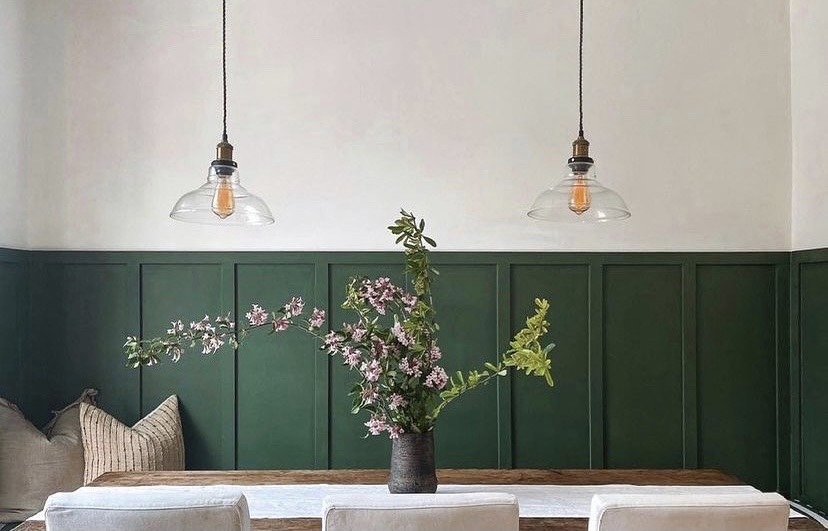 Green & Yellow
We know what you're thinking. Green and yellow - really?! Really. Whilst this isn't for the faint hearted, this bold colour combination can really make your home pop. They are adjacent on the colour wheel, yet opposites really do attract. Both yellow and green colour schemes have a defined affinity with nature and spring.
Use these two colours sparingly with beige or white as the dominant colour if you're wanting to warm up to the idea of this bold duo.
Whilst green might not be making it into the top 5 colours, it's a powerful colour that is being seen in more abundance throughout homes. Try to pair with like, earthy tones to create a cohesive and natural looking space.