Vintage Industrial Lighting Ideas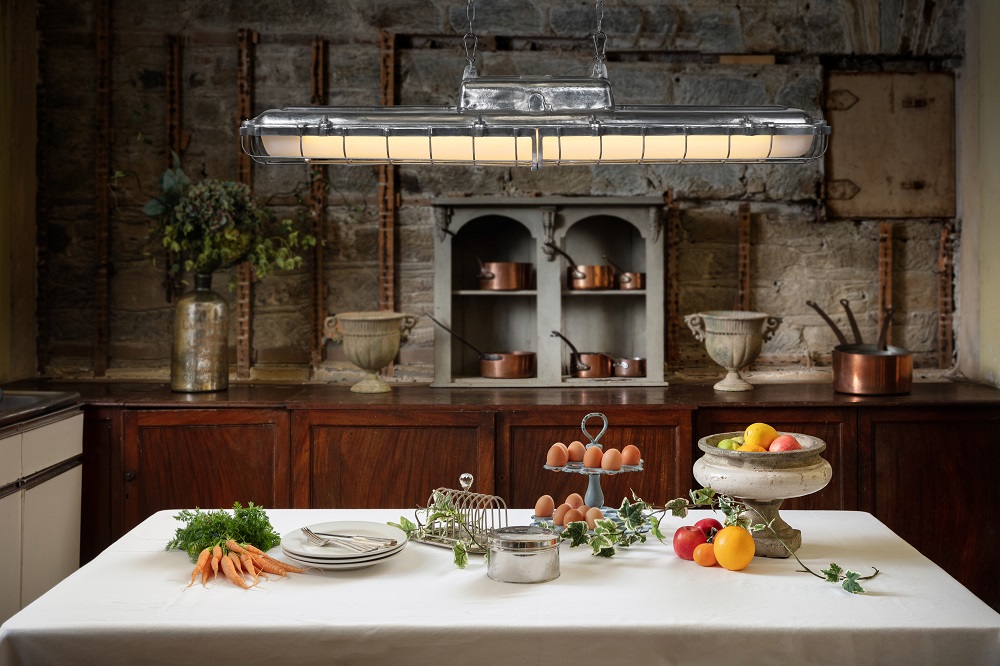 An industrial decor scheme is a well defined, and on trend style that boasts stripped back architectural detailing, hardwearing furnishings with a vintage or modern approach.
It continues to rise in popularity, with spaces such as lofts, old barns and warehouses which lend themselves to the industrial feel.
If you have the vintage aesthetic to boot, you won't want to stop when it comes to the lighting. To nail that industrial look, we explore some vintage industrial lighting ideas for your home.
The Warwick
Industrial vintage lighting is very much about making a statement. Exposed materials such as brick and metal at the cornerstone of the industrial trend.
When we think of industrial, our Warwick strip light instantly pops into our head. With 3 metres of stunning brass chain, this stunning light will bring gravitas and impact to your room. Well suited to larger rooms, this sensational industrial pendant looks resplendent hung over a kitchen Island or dining table, casting out pure uninhibited light.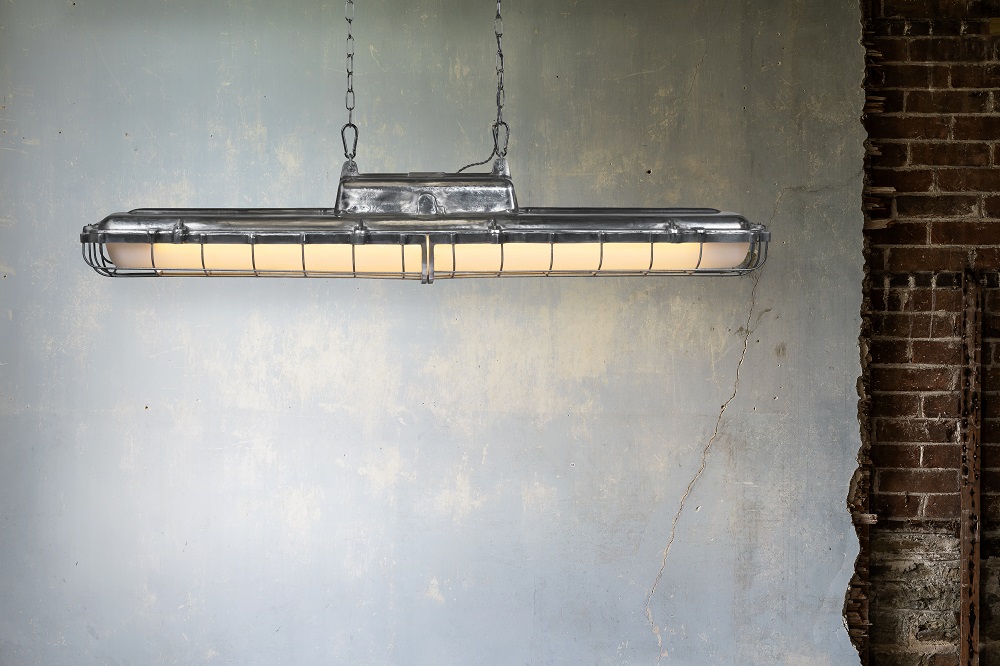 Marshall Ceiling Pendant Light
Industrially cool, the Marshall features a slightly aged aluminium finish which really catches the eye. The cool finish would complement exposed brick work beautifully.
This gorgeous pendant light would look fantastic as a three over a kitchen island. It boasts a 3 metre chain, this means it would work well in a stairwell, hallway or landing.
Walker Aluminium Pendant Light
The Walker is subtly industrial, yet oozes elegance. With a petite cage below the etched glass for added character.
This pendant light can be grouped together for maximum impact over a kitchen island or dining table.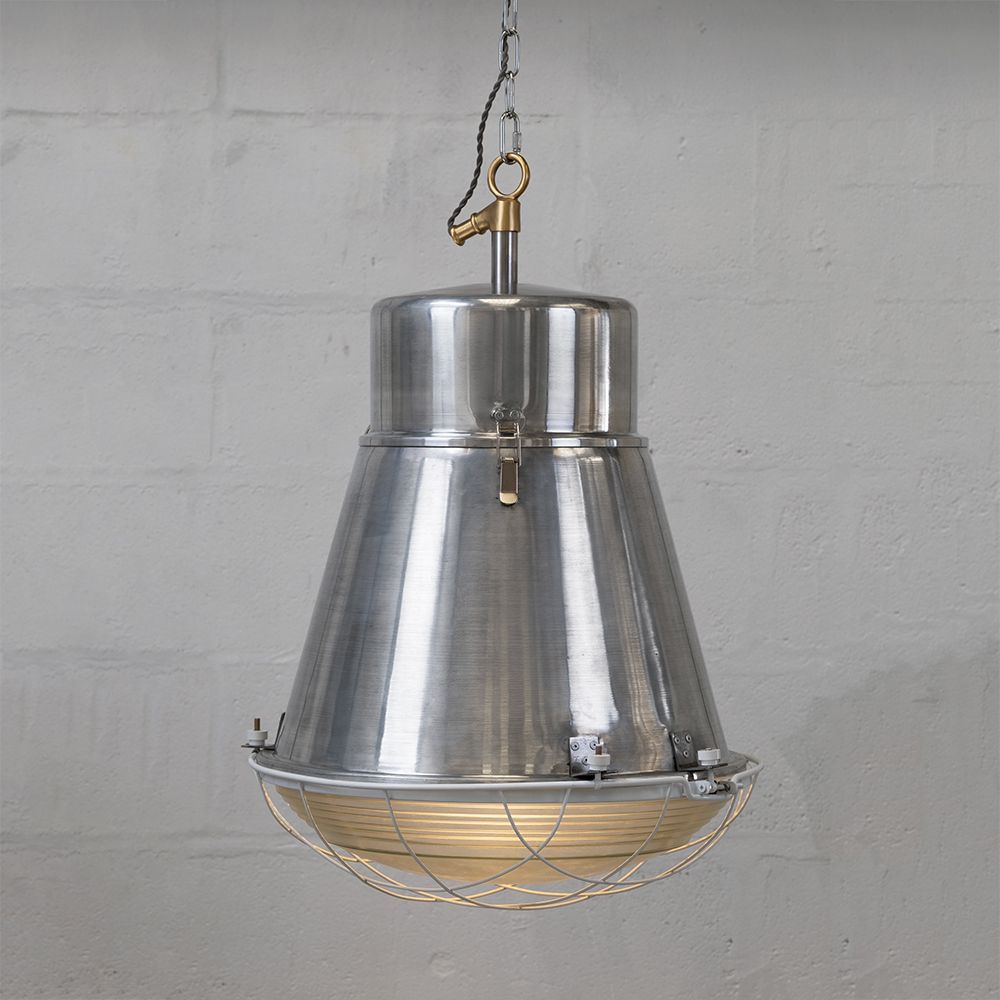 Archer Aluminium Pendant Light
We can picture this now in an exposed brick living room, high ceilings and a stunning breakfast bar in a joined kitchen/living room space. This sumptuous pendant light doesn't demand attention as the soft metallic colours blend in beautifully with their surroundings.
The Archer pendant works well alone and in a cluster, especially for placement over the top of kitchen islands.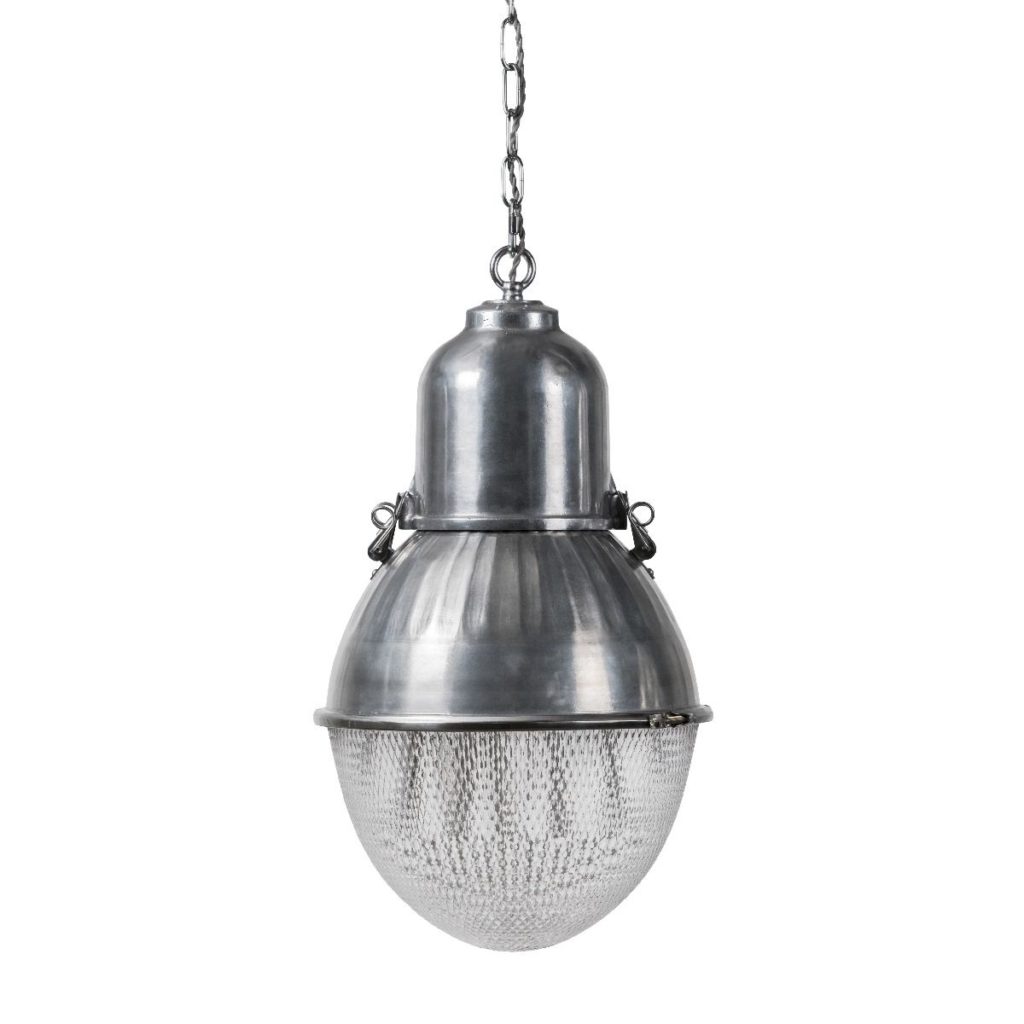 Compton Black Coffee Caged Bell Pendant Light
For industrial chic, our Compton in black coffee will fit the bill of any industrial setting.
The Compton Caged Bell Pendant in coffee black is glorious with its industrial-style cage. The cage can be removed to provide a more classic look. We simply love its versatility!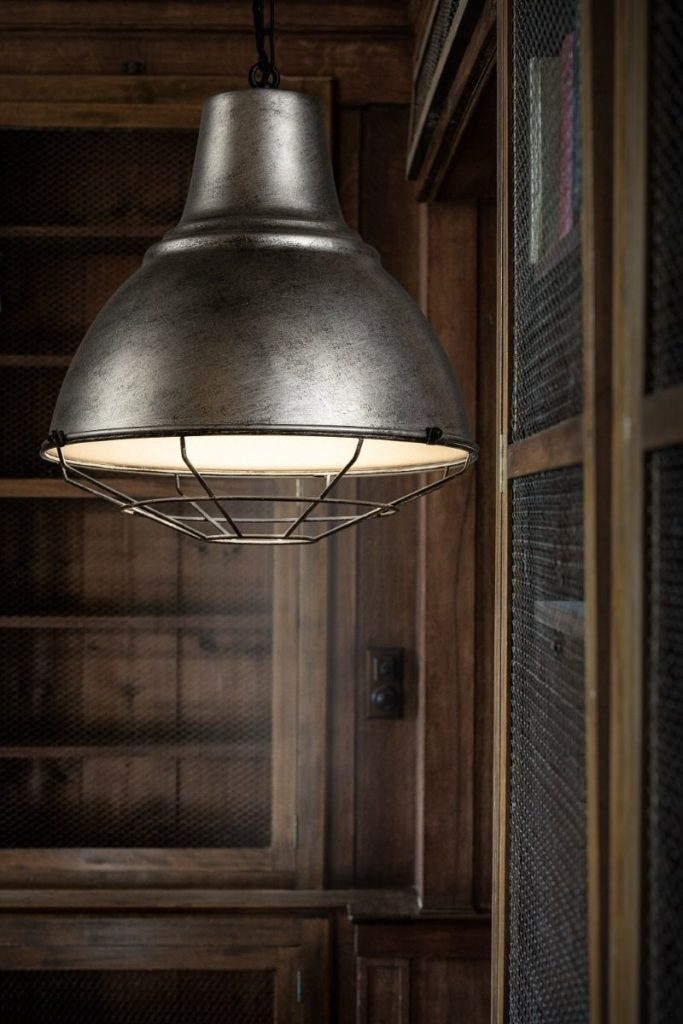 Brewer Caged Coffee Black Step Pendant
The ultimate in industrial styling. Perfect as a pair over a kitchen island, for utility spaces and cloakrooms. This eye catching brewer caged pendant light will create a dominant, focal point of any room.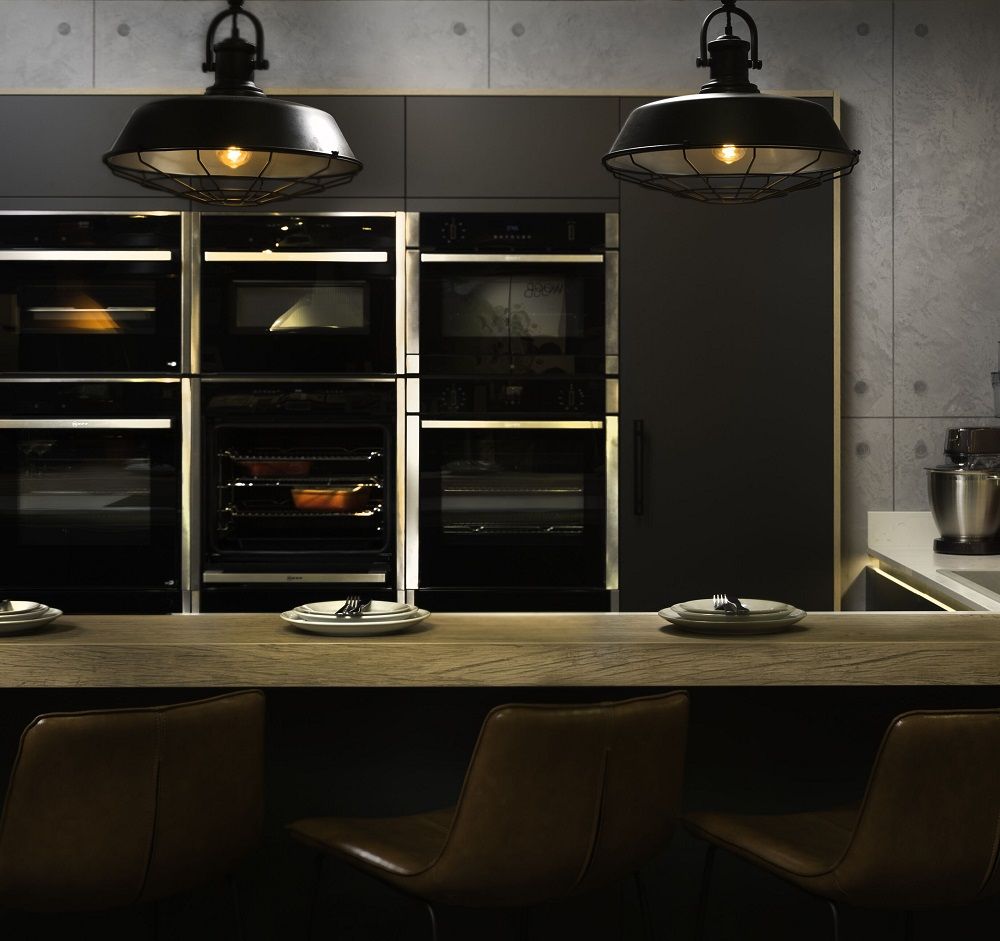 Take a look at our full range of statement lights to find the perfect industrial lighting for your home. For more interior inspiration, take a look at our Instagram for inspiration, tips and more.