Vintage Bathroom Lighting Ideas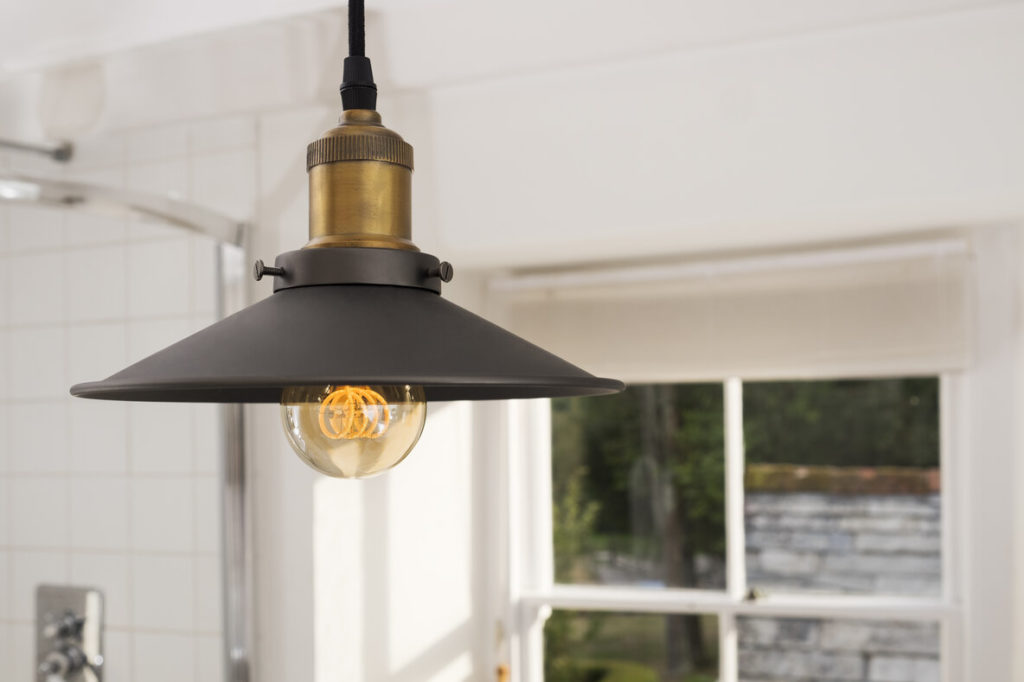 A vintage styled bathroom is often also referred to as being 'retro'. It might be your chosen interior decor style, or one that the house has already claimed if it's a period property.
Think nostalgic accessories, patterned wallpaper and throwback colour schemes. The combination will help to create a sense of warmth and timelessness that the room can carry through to the rest of the property. If you're in the process of renovating or refreshing your vintage bathroom, the lighting will help to elevate and enhance your interior.
Vintage Bathroom Lighting Ideas
A layered lighting scheme in a bathroom will give you flexibility over your lighting. Whilst it helps to create a gorgeously vintage and ambient setting in the evening when it's time to relax.
Wall lights are an integral part in a layered lighting setup, unlike standard downlights they'll bring a decorative and warm edge to a bathroom.
The Romilly Vintage Edison Wall Light has a simple, classic shape featuring an exposed bulb. Elegant and understated, and perfectly complements period, retro and more contemporary interior decor.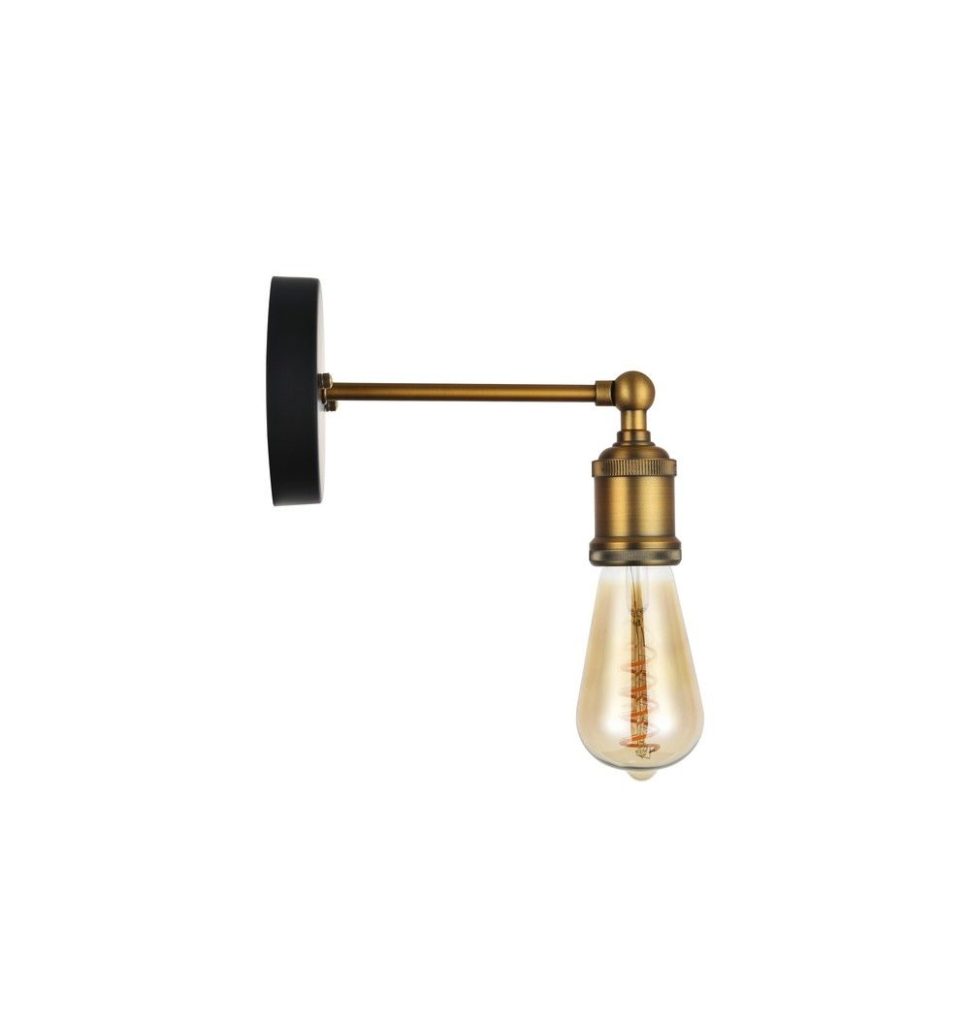 All of the Broadwick wall lights are loaded with classic charm. The black brushed gold finished of this beautiful light really stands out, and looks beautiful with the light switched on or off. Available in a range of different metal finishes.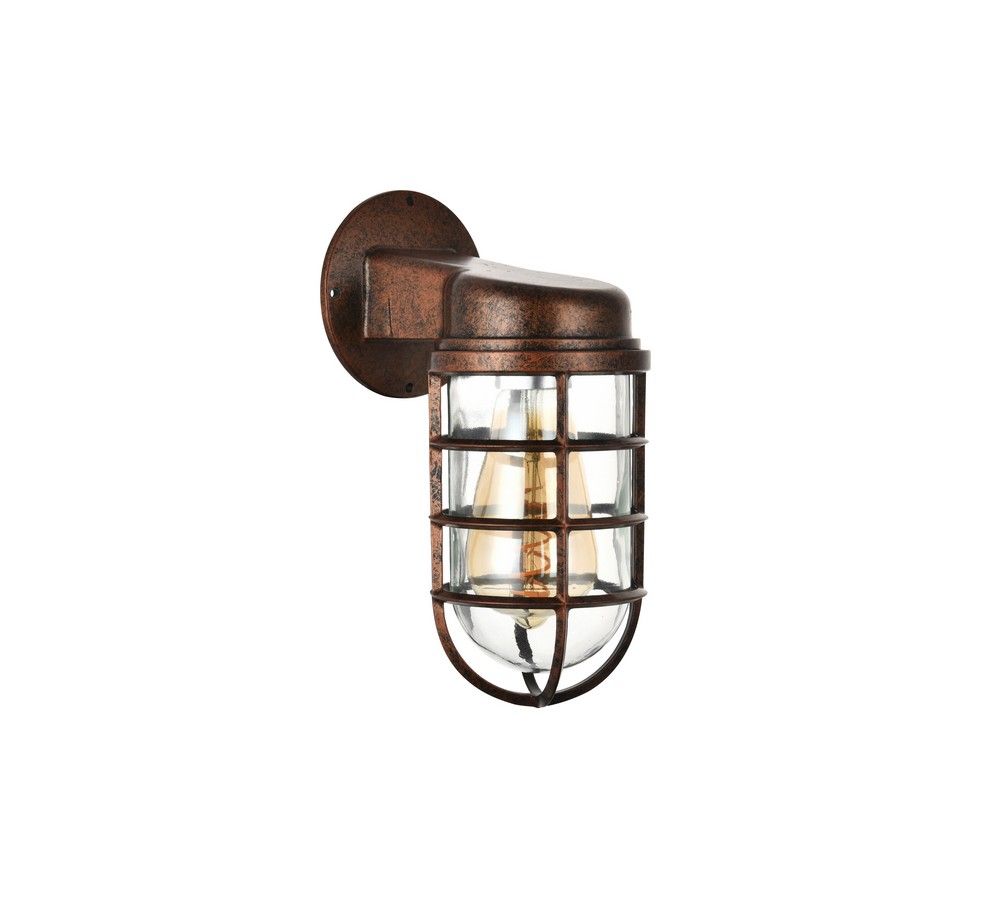 The Flaxman is a sturdy, strong, yet stunning vintage style light which is IP65 rated, this makes it perfect for use in a bathroom. The brass outer surrounds an etched glass cover, protecting the bulb, whilst showing the glow. This lends itself to a more vintage or period style, or nautical or industrial decor, but would work well as a classic twist on in a modern property.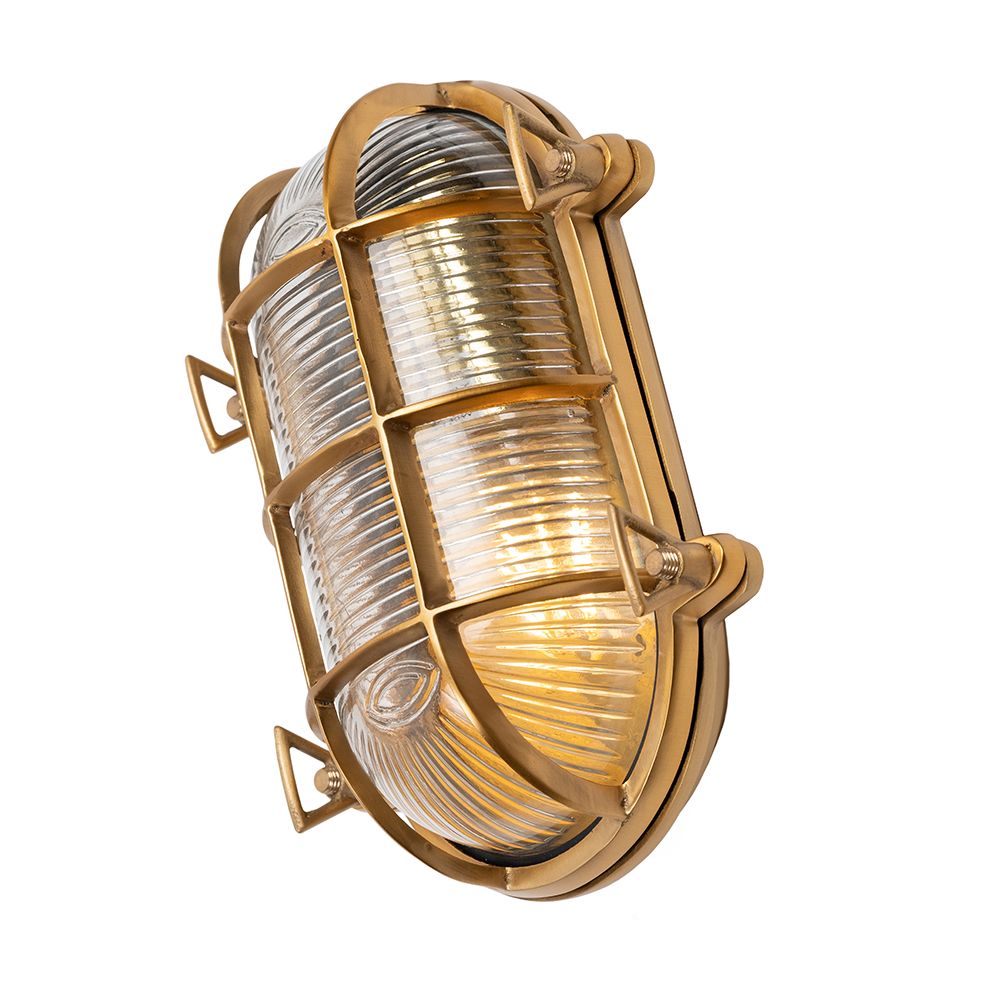 The exquisitely etched glass of this Romilly double funnel wall light beautifully distorts light, creating a pattern across the ceiling and wall whilst directing the majority of glow down into the room. This vintage style light would look fabulous on either side of a bathroom mirror.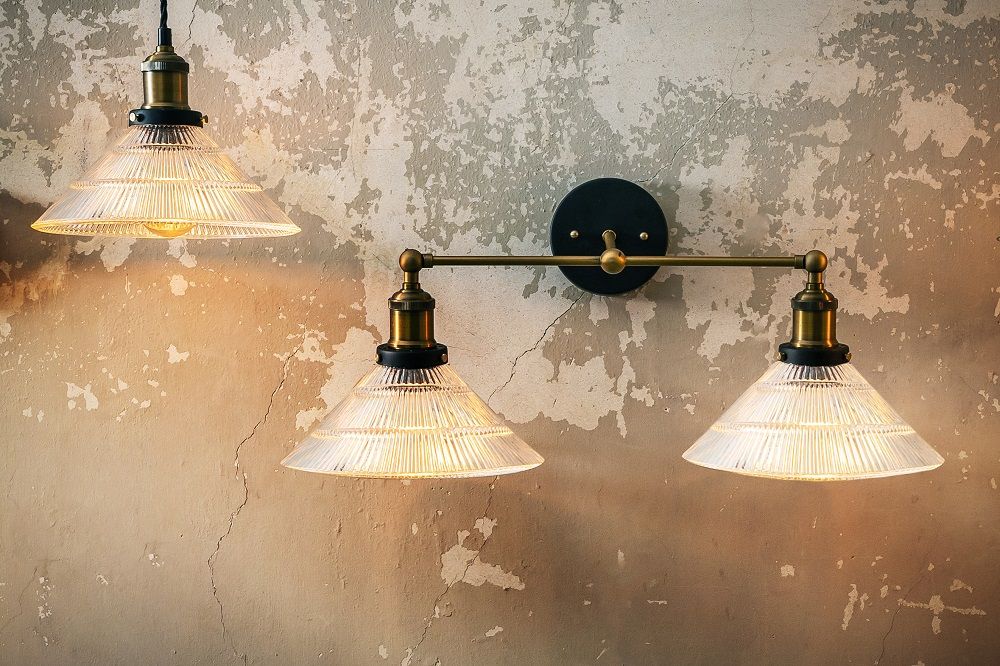 Position the stunning Kemp wall light on either side of a bathroom mirror for an equal distribution of gorgeous light. The clear glass, along with the design of the light allows for the bulb to be seen, making this perfect for a decorative Edison style LED bulb.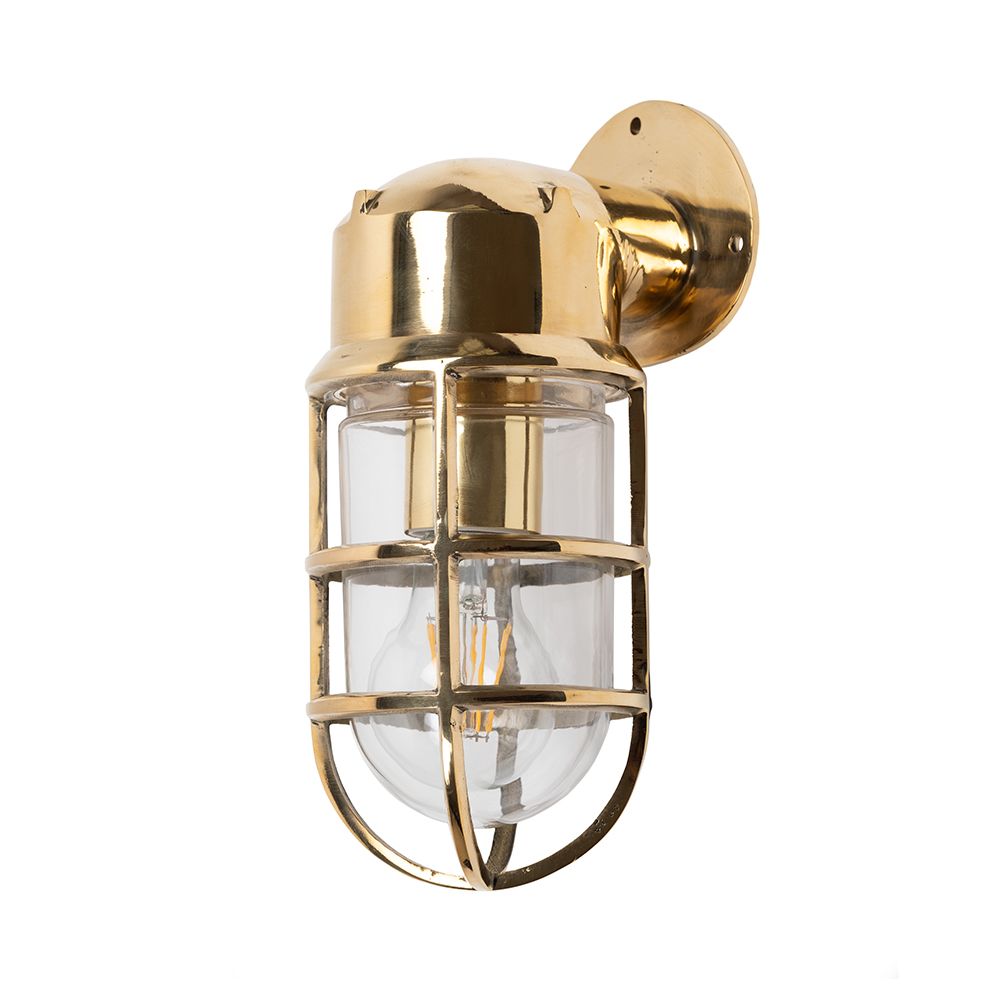 The simple, classic shape is elegant and understated, and perfectly complements period, retro and more contemporary interior decors. These Romilly wall lights would also look sensational either side of a mirror, or they would work well distributed on the walls too.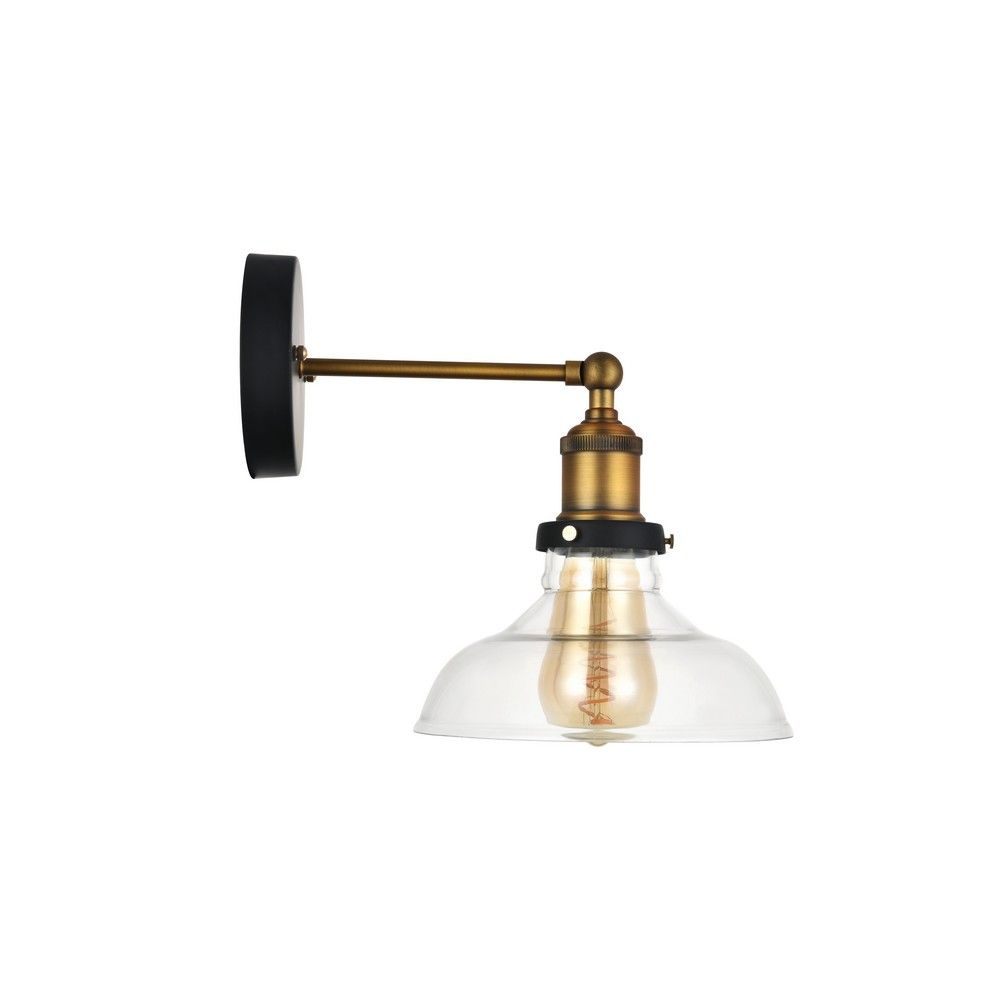 These vintage style wall lights will add plenty of vintage charm to a vintage bathroom, whilst providing ample levels of light. Install a dimmer switch with your lighting setup so you can create those warm, vintage levels of light throughout the evening.
[related_products]