Transform your House into a Comfortable Home
Creating a comfortable place to spend time in is essential when making a house a home. And it can be much easier and more affordable then one might think at first glance. Just a few thoughtful additions or subtractions here and there really can make a difference. So today we're sharing 10 easy, quick and affordable ways to transform your house into a comfortable home. 
1. "Spark Joy" in Comfort
Step one is to tidy up. Your surrounding can have a big effect on how you feel. As Marie Kondo, Queen of tidying, says "tidying orders and relaxes the mind". So putting aside some time to unclutter and reevaluate your possessions will help turn your home into an inviting one. Keep the things that truly 'spark joy' in you. And let go of unessential items that just add to the clutter.
2. Light Atmosphere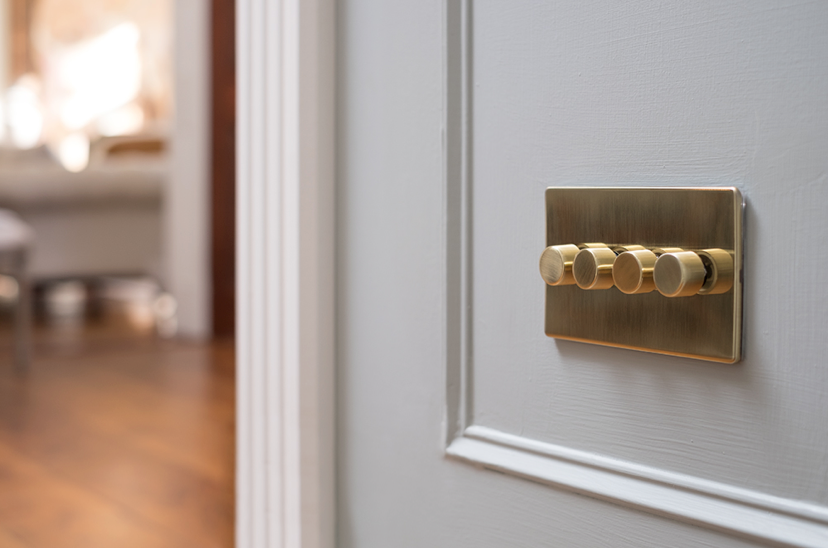 Link: The Savoy Collection Brushed Brass Period 4 Gang 2 Way Trailing Edge Dimmer
Having the right lighting can really affect our mood and change the feel of a room. Lights that are too bright and glaring give the uncomfortable feeling of being under a spotlight. And although dim lighting can be nice and atmospheric, it can also limit the use of a room. That's why having dimmers for your lights is always a bright idea. Having dimmers gives your rooms versatility in both different seasons and occasions. Want to have a family game night? You can put the brightness up so you can keep an eye on the game. Or perhaps you're planning to have a movie night? Dimmers allow you to turn the lights right down, while still giving off enough light to see the popcorn by! Win! Win!
3. Light up with Pendants
Link: Glasshouse Polished Brass Clear Pendant Light - The Schoolhouse Collection
To go with your dimmers, a grand and illuminating pendant is a luxurious must! Pendant lights lift a space up and help give a room a sense of cohesion. They also add an elegant touch, making your room a more alluring place to spend time in. Furthermore with so much choice out there you are guaranteed to find something to suit you. From modern to traditional, pendants are always there to please.
4. Tasteful Tablecloths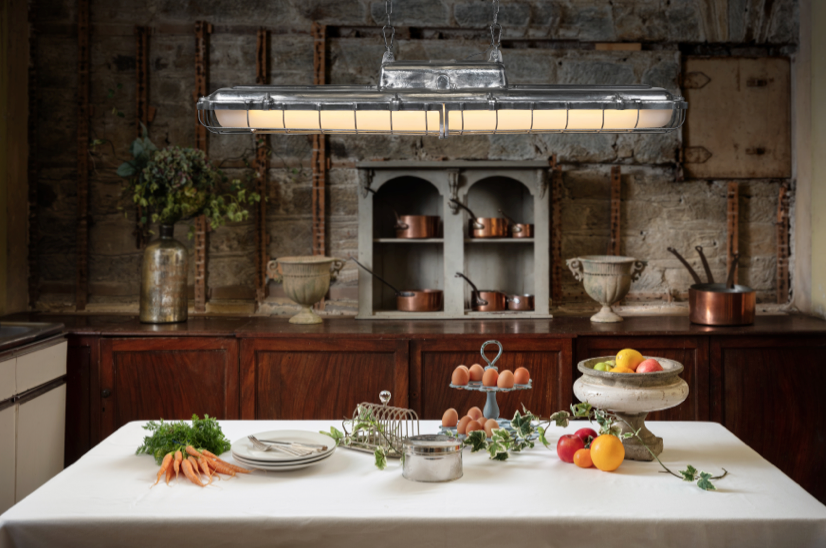 Link: Warwick Aluminium Industrial Strip Light - The Statement Collection
Tablecloths are wonderfully versatile. They instantly make a room feel warm and fresh, especially if you've got a table that's a bit worn out. The simple act of throwing a beautiful tablecloth over it really elevates a room. Just make sure to stick with natural materials like luxurious linens and classy cottons. But don't be afraid to change it up for time to time either to keep you table feeling fresh!
5. Photos and Artwork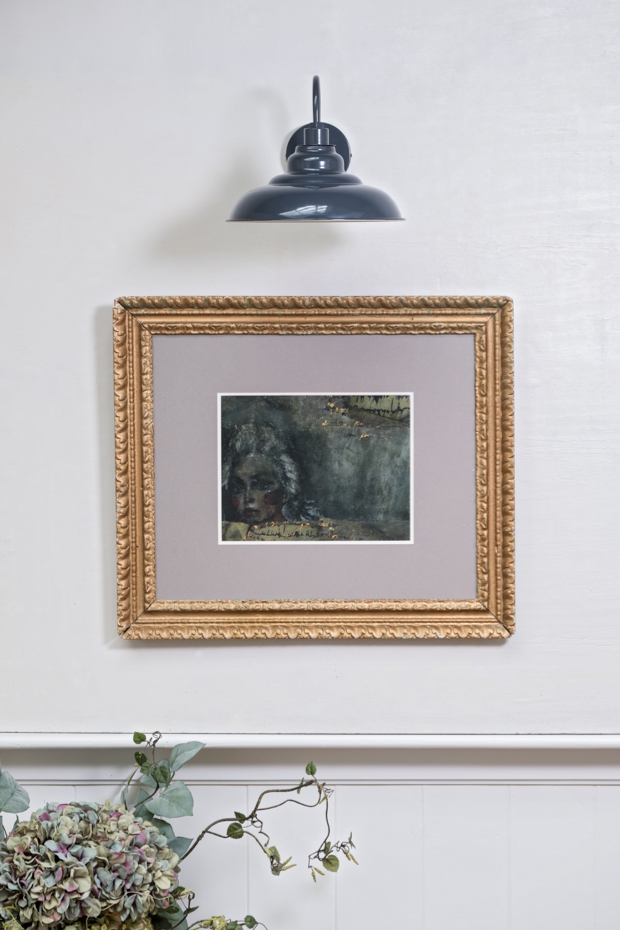 Link: Portland Reclaimed Style Wall Light Leaden Grey Slate - Soho Lighting
Photos and painting are a great way to inject some personality into your home. Beautiful, and thought provoking paintings on the walls will create little windows into other worlds all from the comfort of your home! On the other hand photos of friends and family around the home will remind you of fond and treasured memories.
6. Comfortable Cushions, Rugs and Throws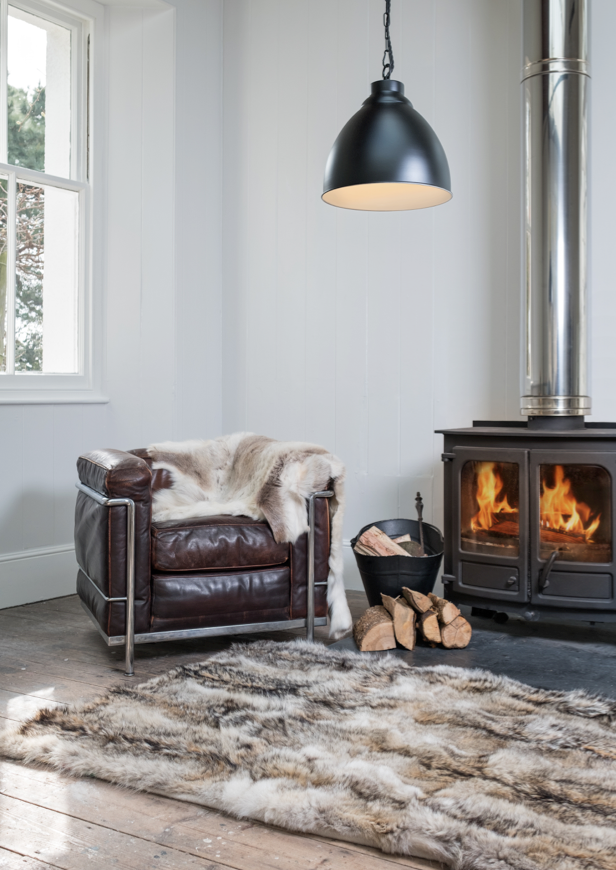 Link: Oxford Vintage Pendant Light Matt Black - Soho Lighting
Who doesn't love snuggling up on the couch with some comfortable cushions or a thick throw? Even in spring, evenings can get a little chilly. So having some stylish throws on the sofa will makes nights in a much more cozy affair. And a sumptuous rug on the floor will add tones of warmth!
7. Recover a Comfortable Sofa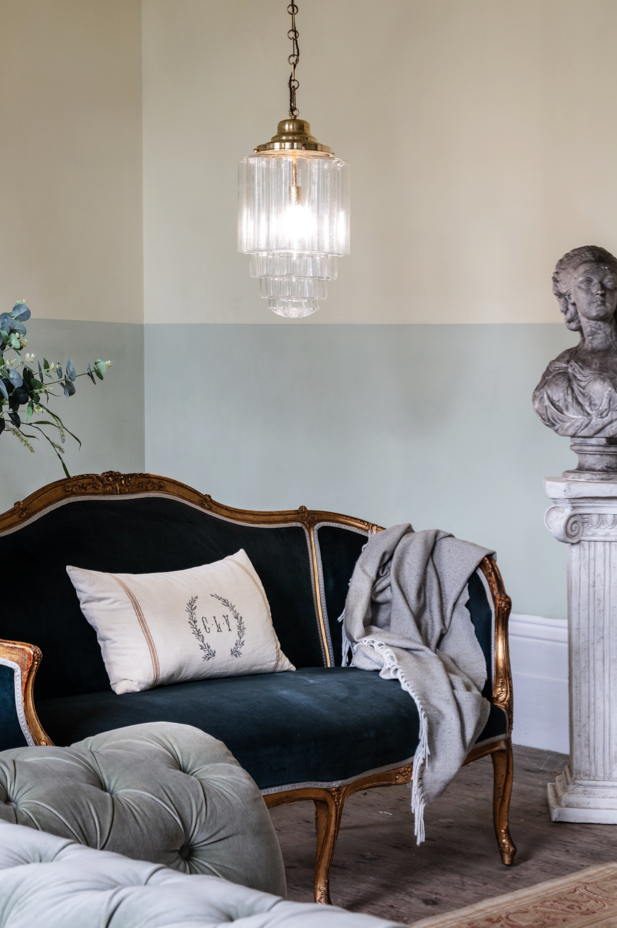 Link: Glasshouse Polished Brass Clear Pendant Light - The Schoolhouse Collection
After years of loyal use day after day, it's no surprise that sofas tend to get a bit worn and tired. But there's no need to fork out for a brand new one just yet. Instead why not find a sophisticated new velvet or linen fabric to re upholster it?
It can be surprising how much more welcoming a newly covered sofa can be. And this will really improve a room.
8. Comfortable New Bedding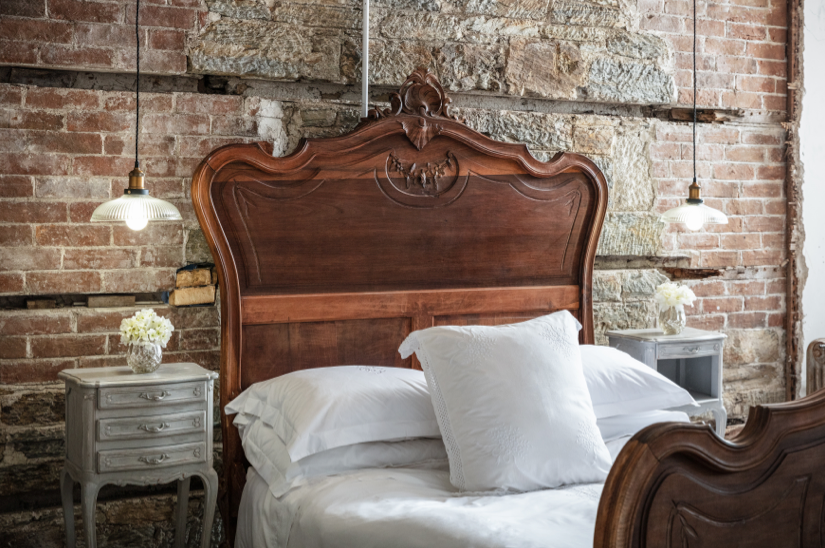 Link: Romilly Dome Etched Glass French Style Pendant Light
Long Sunday lie in's or going to bed early to read a book or magazine is always a treat. So why not make the occasion an even more delightful one with a fresh set of sheets? When you first walk into a bedroom the bed is often the first thing you notice. And as the centrepiece of a room, dressing it well is imperative. Find soft breathable fabrics like Egyptian cotton, silks and satins. Not only will these look magnificent but they will also last longer, feel great and give you a better night's rest. Indulging a bit here will surly make not only you night's but your days better too!
9. Fresh Lick of Paint or Wallpaper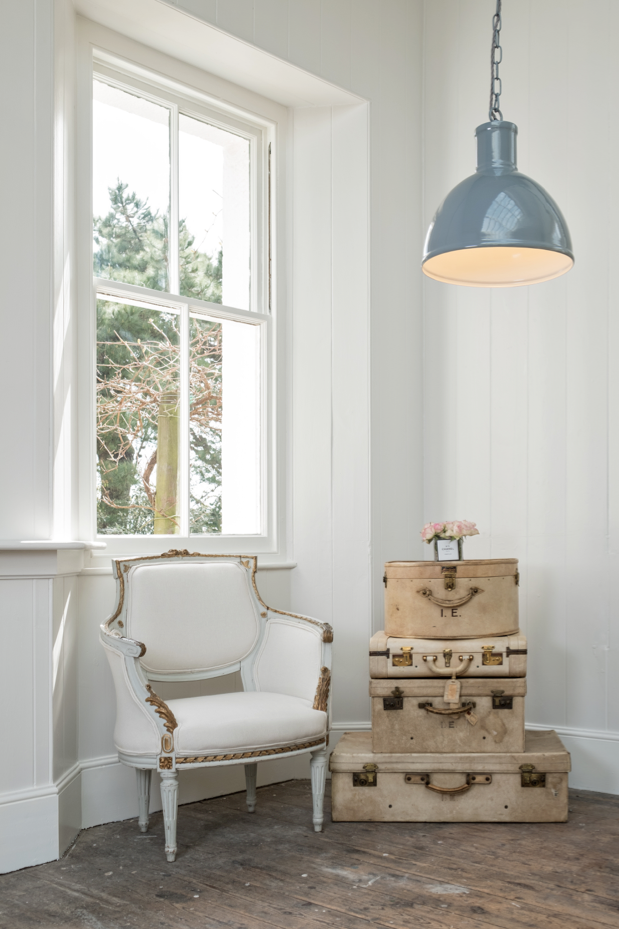 Link: Wardour Industrial Bay Pendant Light French Grey - Soho Lighting
A grubby wall can do a lot more then you realize to drag down the feel of a room. But a simple new lick of paint or wallpaper will work wonders on your walls! Go for clean whites and creams for a more minimal and relaxing feel. Or bring in some colour with a statement wall or two for something a bit more contemporary. Whatever you decide on, just make sure to pick colours that compliment you existing furniture. This will make the room more in sync and comfortable to be in.
10. Fresh Flowers and Relaxing Plants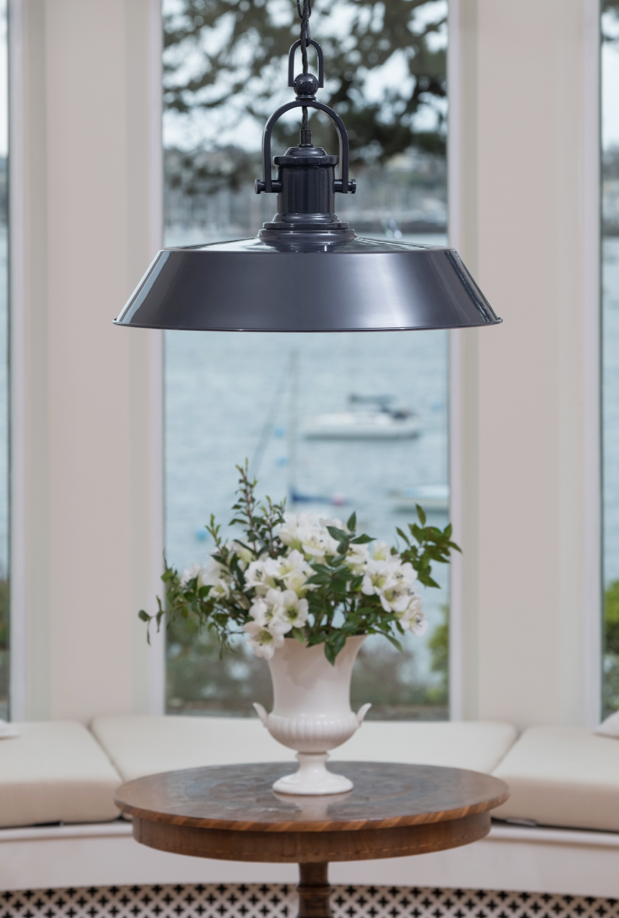 Link: Brewer Cage Industrial Pendant Light Squid Ink Dark Blue - Soho Lighting
Plants and flowers really are transformative when turning a dull space into a livelier one. Placed on coffee and kitchen tables flowers and plants instantly make a room more cheerful. From sunny yellows to luscious greens, flora and fauna never fail to make a space a comfortable one to be in. Plants can also make us feel more relaxed and clam, always a plus in any household! And especially with spring on the way, bringing the outdoors in will fill your home with freshness and vitality.
So hopefully now you all have a few new ways to bring some comfort into your homes. Be it some simple flowers and a tidy up or a fresh lick of paint. There are so many ways to make your homes more comfortable spaces to be in.