The Use of Bronze In An Interior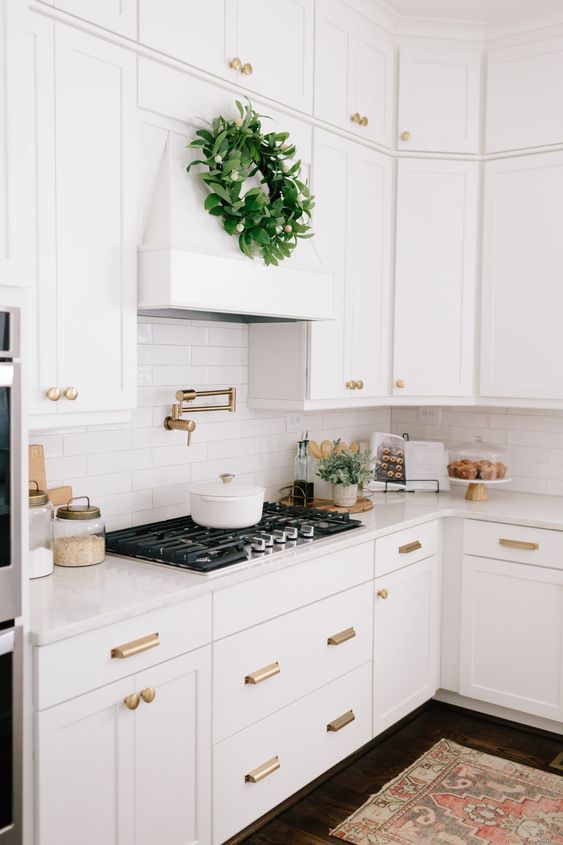 Bronze is a traditional metal used in period interiors which naturally ages over time and has a much richer, darker brown tone than aged brass. It is traditionally matt in finish and predominantly sought after in period properties.
During recent years, bronze has resurfaced as a metal of the moment. Commonly used throughout homes, particularly period properties to add an instant touch of charm and character to a space.
Like most metals, bronze is a metal that should be used sparingly so as not to overcrowd the home and detract from its true beauty.
We explore some ways that bronze can be used effectively in a home that will bring sophistication and grandeur to your abode.
What Colours Go Well With Bronze?
Before adorning your home in layers of bronze, it's worth exploring what colours go well with bronze in order to see if it's a metal that would be well suited to your home.
Bronze fixtures are traditionally well suited to whites and ivory, providing a subtle and beautiful contrast between the colour and metal.
If you're feeling more daring in your interiors, bronze works well with teal, blacks, charcoal and even deep green. Just remember to use it sparingly against these colours for an effective finish.
Sockets & Switches
Our sockets and switches are one of the most appraised assets in our home. But one that can often be overlooked. Using metals through sockets and switches is a wonderful way to interlace bronze into a home in a subtle and sophisticated manner.
Our brand new Fusion range delivers a mix of finishes which can look sensational. Our bronze and brushed brass range delivers a refined take on a classic, elegant finish.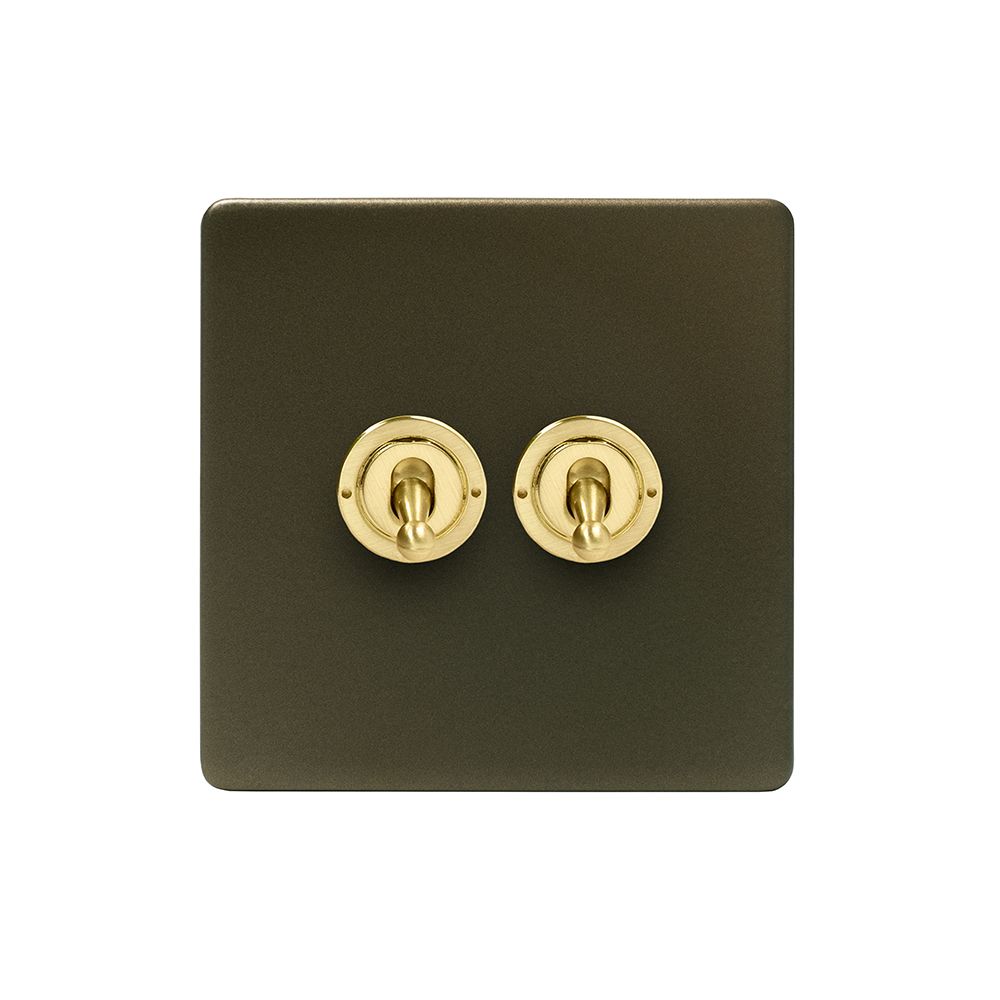 Pictured: Soho Fusion Bronze & Brushed Brass 20A 2 Gang Intermediate Toggle Black Inserts Screwless
With a sumptuously rich, dark finish, the faceplates are complimented with the warm tones of brushed brass.
Along with sockets and switches, reflecting bronze through other hardware fixtures such as door knobs and drawer handles looks subtle and 'finished'.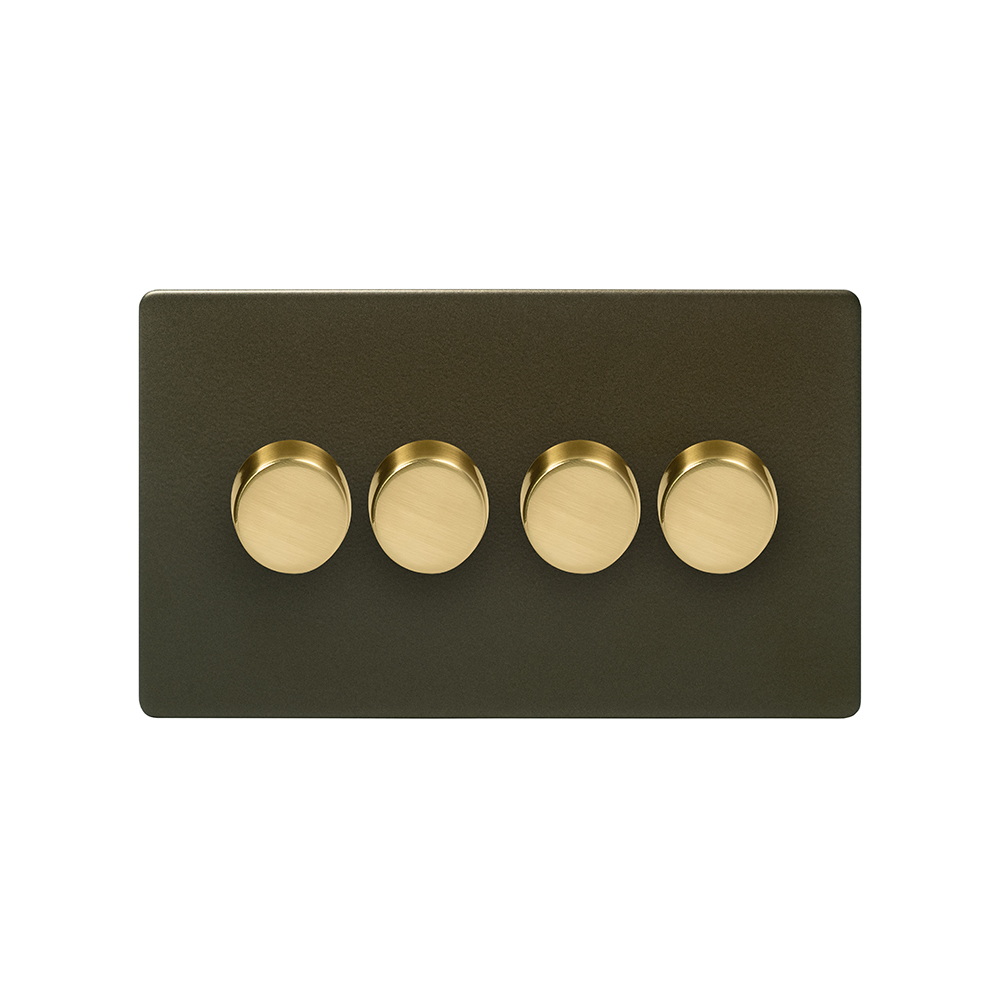 Pictured: Soho Fusion Bronze & Brushed Brass 250W 4 Gang 2 Way Trailing Dimmer Black Inserts Screwless
Decorative Elements
This metal works perfectly through way of using in decorative accessories in the home. The character of bronze is very demanding, so you don't want to go overboard with how it's used.
Some subtle and gorgeous ways to use it in your home would be through hanging planters or plant stands, tableware, mirrors and ornaments. Small touches that can add grandeur and character to your interior.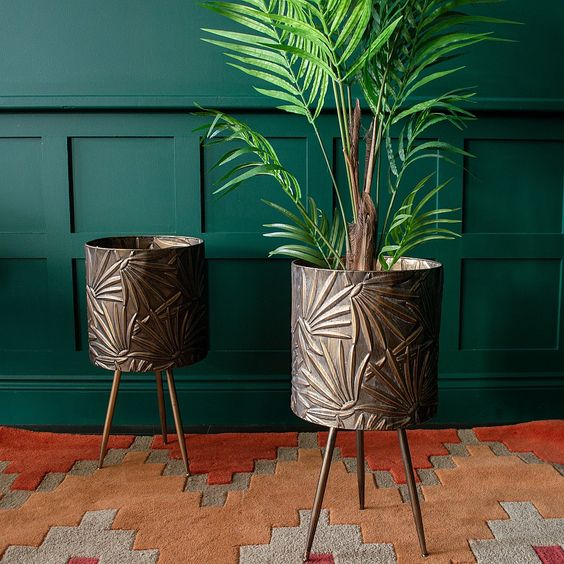 Image: Pinterest
A Statement Piece
How about making a statement with a sumptuous bronze roll top bath? Imagine! Just look how majestic the bronze looks against the deep green hues in the bathroom.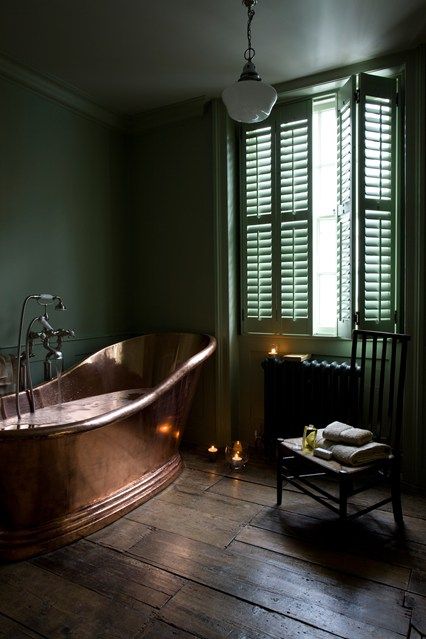 Image: Pinterest
To set the tone through the rest of the house a bronze staircase would become a key element of your home. Oozing sophistication, presence and making a huge statement!
It's Not Just About The Accessories!
Don't think that this precious metal should only be reserved for accessories and furniture though...This sumptuous metal can look grand when interlaced through walls.
This can provide an excellent design solution without overpowering a room. Indeed, as pictured below, you can let the metal do the talking in an interior when used on the walls.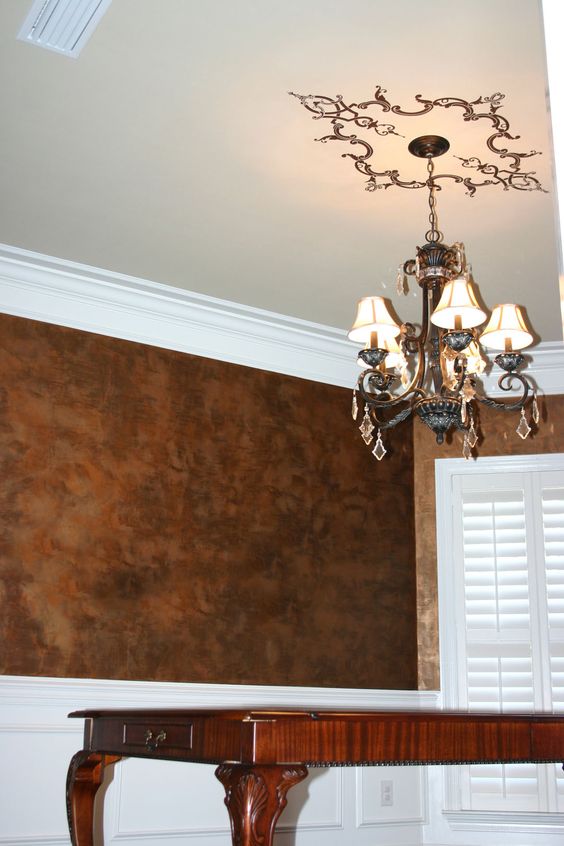 Image: Pinterest
Bronze is a traditional metal that can work beautifully in an interior when executed effectively.