The Ocean Collection - Lighting The Way To Sustainability

With a foot in both Cornwall and London, great design, sustainability, and the sea is never far from our minds at The Soho Lighting Company. We are delighted to announce the launch of our new, innovative sustainable lighting range, 'The Ocean Collection', which works towards ridding our oceans of plastics whilst delivering high end interior lighting.
We're extremely proud to be a British brand who meticulously and ethically sources high quality traditional materials from the UK and around the world. We design in London and then manufacture, handcraft and hand finish from our workshop in Cornwall. Lee, founding director says: "There is a wealth of artisan talent in Cornwall from metal to ceramic workshops and a passion for sustainable creativity. With a 4000-year heritage of metal mining and working we have a great network of local artisans involved in our business.''
"Our company continues to embrace its London heritage and design roots, and together with our Cornish craftsmanship we bring the best of British to our customers."
At The Soho Lighting Company, sustainability has been part of its mission from the outset, with the company striving to eliminate all plastics from packaging by 2024 and working closely with our supplier partners to help them achieve the same.
'The Ocean Collection', is a pioneering collection of lighting boasting a variety of stylish, contemporary pendant lights. This luxury lighting is created using old, recycled plastics and discarded fishing nets provided by Fishy Filaments. Each pendant design is brought to life through 3D printing using this inspired recycled material, and is printed to order.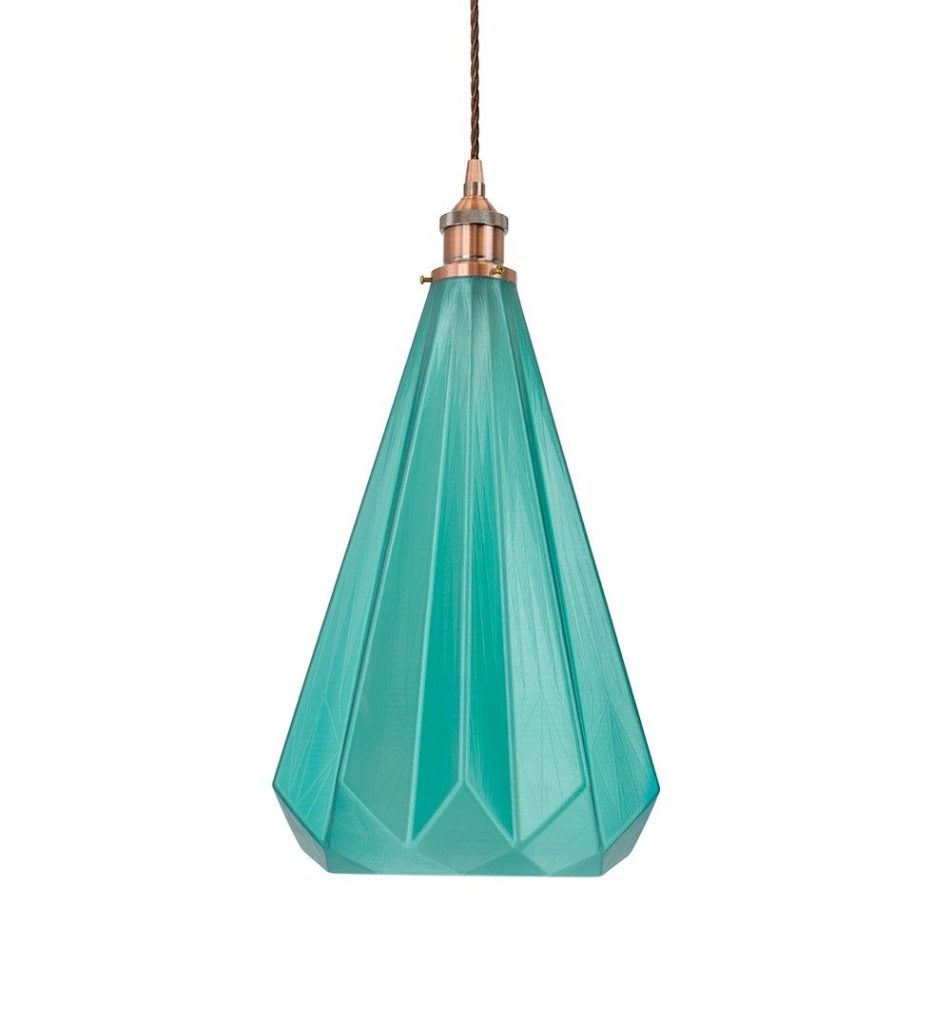 Fishy Filaments was founded in Cornwall and recycles used fishing nets and waste netting, transforming it into engineering grade filament to be used to make commercially viable products via 3D printing. Now that there is value in old netting, fishermen are no longer discarding nets into the sea and are actively retrieving old nets from our oceans.
Lee continues: "This fabulous sustainable concept from Fishy Filaments, and other recycled plastic materials has enabled us to create beautiful, stylish pendants to adorn and light luxury interiors whilst helping to protect our diminishing ocean sea life."
This collection will be launching live from The Selfridges Corner Shop, Oxford Street, London on April 4th 2022 and will be available for purchase throughout April.
If you can't make it to Selfridges this month, you can also explore The Ocean Collection online with us. Purchasing a light from this new collection will continue to help the hard work that goes into ridding the seas of plastics, as 10% of proceeds from The Ocean Collection goes to Surfers Against Sewage.
At The Soho Lighting Company we are passionate about creating inspirationally lit spaces whilst striving to protect the world we live in. Beautiful aesthetics, with a conscience.