The Hottest Kitchen Trends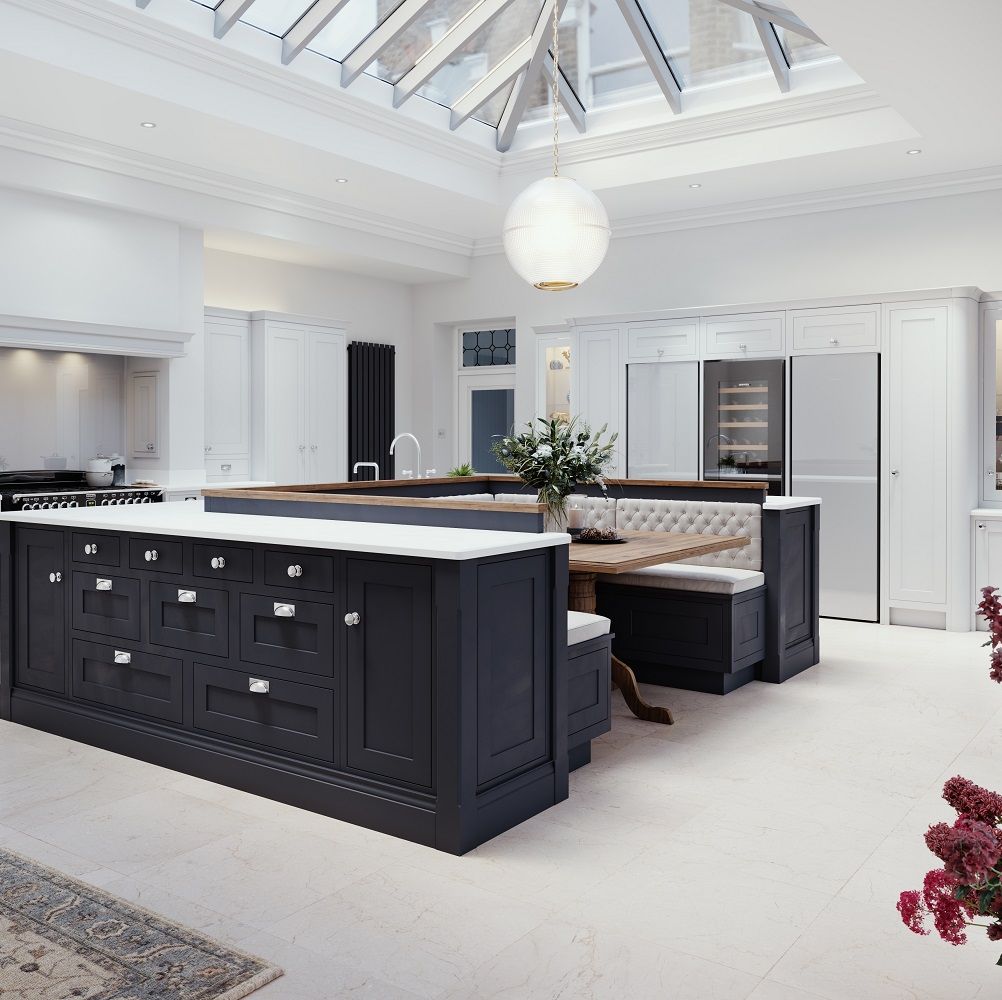 Kitchen trends are constantly evolving as trends change, consumer habits and even through changes in the manufacturing process.
Shifting consumer attitudes mean that transparency is key, consumers want to know where the point of manufacture is, to what the fittings are made from.
Whilst sustainability continues to be a huge driver in kitchen trends, we still rely heavily on social media trends, emerging colours and new decor influences.
As we head into the remainder of the year, let's delve into some of the hottest kitchen trends that will take you confidently into 2023.
The Hottest Kitchen Trends
Navy Blue Colour Trend
It's no secret that in recent years darker and moodier kitchens have been on the rise, but Navy Blue is bedding in and its pipped to being one of the hottest kitchen colour trends as we head into 2023.
Blue has often been considered a 'cold' colour in homes, but there's so many ways navy blue can become a cosy colour in your humble abode.
It's the perfect colour to pair with brass details such as brushed brass sockets & switches and other brass interior hardware.
Personalisation
Personalisation has always been a key part in creating your dream kitchen, but we're talking about deeper layers than just what colour cabinets and style worktop you have.
On average we engage more with switches and sockets than any other design feature within an interior, and a combination of beautiful aesthetics with practical functionality is key.
As such, we are delighted to offer a personalised engraving service across our full range of switches and sockets that will enable you to customise your selections to your personal requirements and interior. They not only look stunning but are also hugely practical.
This level of personalisation will be appreciated by the whole family, and for your guests who no longer have to guess which light switch relates to which light!
Pantry Space
In recent years pantries have been considered a dated addition in older properties, whilst nowadays they are becoming a hot trend in new builds, with the re-emergence of their use in older properties as a functional and aesthetic use of space.
Beautifully stocked pantries are absolutely fuelled by the influx of images of Instagram and Pinterest and well known influencers such as Mrs Hinch.
From perfectly labelled clear jars, to a space to hide away microwaves and toasters, this functional space brings a whole new dimension to a kitchen, whilst it looks incredible too.
Statement Lighting
The kitchen is the heart of a home. Whilst it should be light, social and airy to create a great flow, it needs to leave a lasting impact too! Statement lighting over a kitchen island is an absolute essential.
Adding 2 or 3 small pendants over a kitchen island makes the space feel inadequate, whilst odds are the perfect number over a kitchen island, you can successfully place 2 if they are statement, large pendants.
For a really spectacular look, a row of three Glasshouse pendant lights hung over a kitchen island really sets the tone in a home! Meticulously crafted and modelled on a rare 1900's vintage moulding, the striking Glasshouse pendant is simply breathtaking.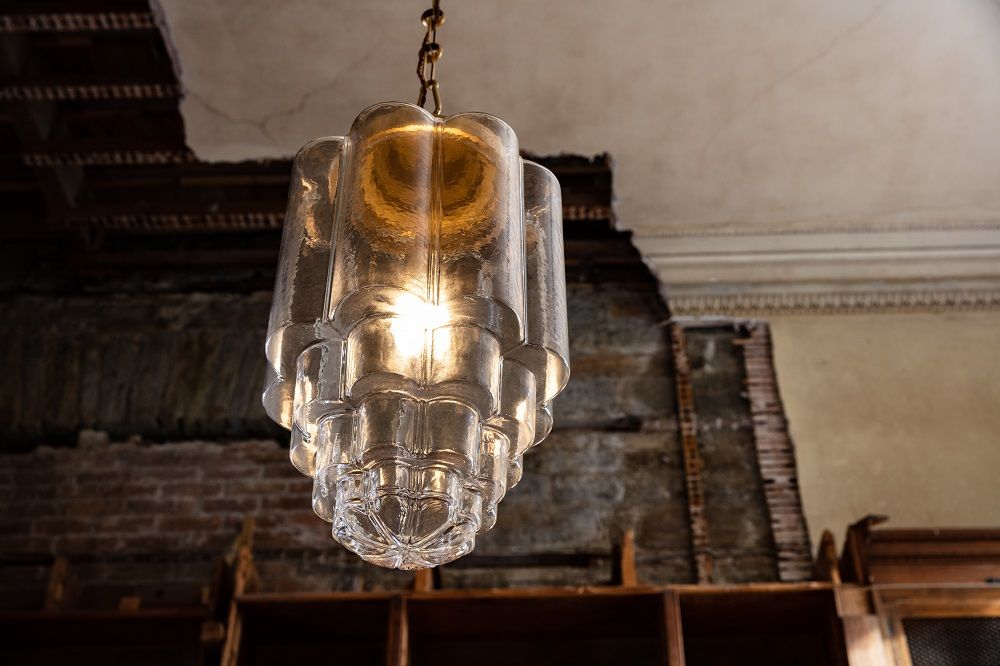 Brass Details
Chrome has always been the most popular finish of choice in kitchens, but things are changing. We are seeing brass as a finish used more and more throughout kitchens for a hugely stylish, and design led kitchen.
From brushed brass sockets and switches to brass taps, matching the same metal throughout will create interior design cohesion. Brass isn't as versatile a finish as chrome, but it's well suited to period, traditional and other homes of distinction.
Or, perhaps you already have chrome interior hardware details but would love to introduce brass into the mix too. Mixing metals is that little bit easier with our fabulous Fusion range. Why choose one metal when you can have both?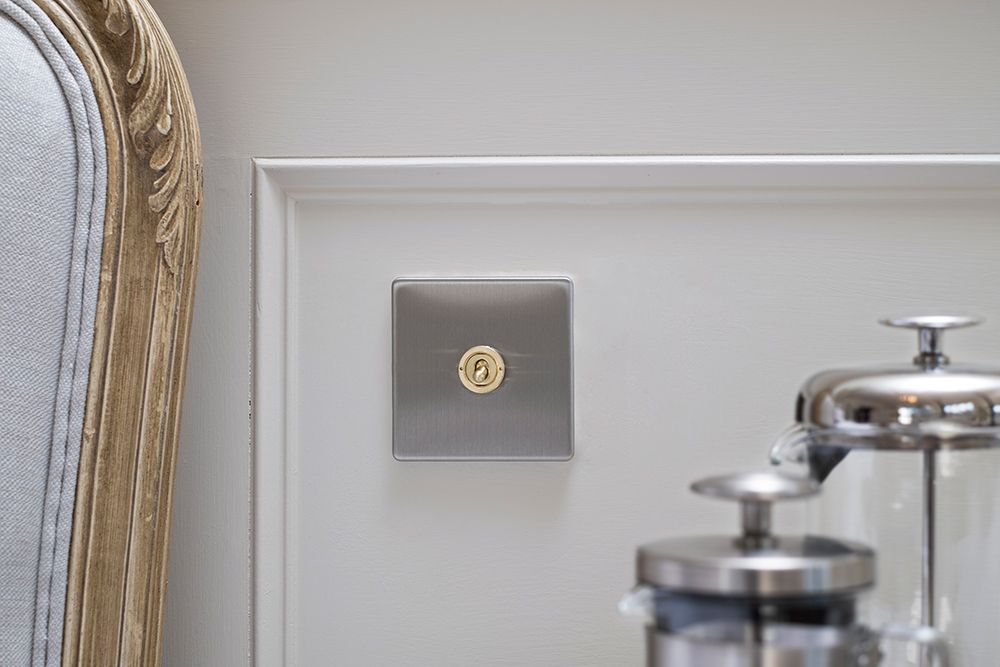 Sustainability
Sustainability in kitchens is one of the fastest growing trends, consumers attitudes are changing, and the finer details of kitchens really do matter.
From energy efficient appliances to ethically sourced worktops, from design to implementation, consumers are closely looking at each stage and companies are having to adapt their offering to meet the needs of consumers today.
As we move into 2023, we can expect to see a larger offering of sustainable kitchens to meet demand.
These kitchen trends are already making a lasting impact on kitchens and are set to continue into 2023. Which kitchen trend is your favourite?