Small Victorian Terraced House Interior Design Ideas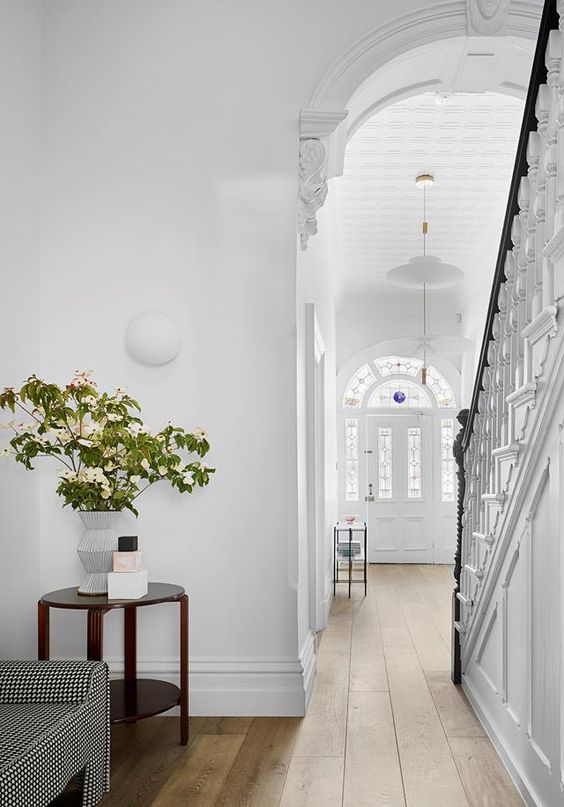 Image: Pinterest
There's a real charm to Victoria-era terraced houses. Known for their Tardis like proportions, there's often more than meets the eye.
Rooms in terraced houses can often be narrow, however, there's many different design ideas that can be employed to create a welcoming, warming, and open space.
From modern twists, to letting the era lead your design choices. We've collated some fantastic design ideas for the typical small Victorian Terraced house.
Lighting
Victorian terraced houses benefit from the beautifully high ceilings and gorgeous Victorian architraves.
The high ceilings breathe light, air and space into the rooms. The key to selecting the right lighting is something that doesn't detract away from the architraves, and which continues to enhance the light in the room, rather than crowd the space.
To showcase that stunning ceiling, bulb holders, fully glass pendant lights and chandeliers will allow for upward lighting, creating an airy, social and light space.
Pictured: Romilly Edison Industrial Clear Glass Step Pendant Light
Utilise Alcoves
Many terraced houses come complete with alcove space. This dead space can be transformed to accentuate the light and space in your room.
Alcoves are a great way to incorporate additional storage into your home by building in cupboards and shelving.
Often positioned on either side of a fireplace, Shelving units built into the alcoves can help to echo the lines of the fireplace. Creating a styled and symmetrical finish.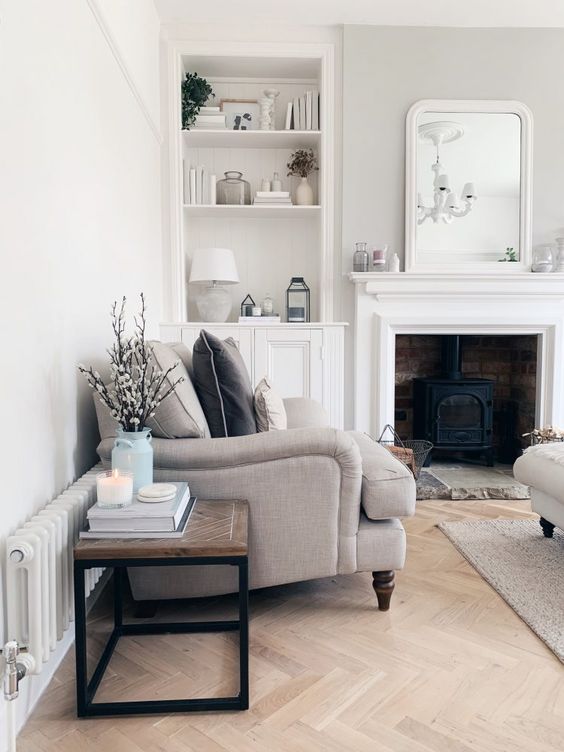 Pinterest: Image
Mirror Fireplace
Creating the illusion of more space is easier than it looks. The bigger the mirror, the more space it creates. When inserting a mirror into your home you just need to ensure that you get the positioning and angles right so it works effectively.
Adding a mirror above a fireplace in your living room will help to project light to those darker areas. It should be positioned symmetrically without touching the ceiling.
Match your mirror to the decorative elements of your room to help add further depth, texture and colour to the room.
Image: Pinterest
Add Some Colour
Without realising it you could easily be making your room appear darker and smaller just by how it's being furnished.
Colour is key when trying to make a small room appear larger. Whether you're in keeping with the period features of your Victorian home or looking to add a modern twist, it's time to explore some colour!
We're not necessarily talking about room colour. Paying attention to the smaller details will help to add pops of subtle colour. Bright cushions and patterned rugs can help to enliven the colour scheme of a room without overcrowding.
Think less is more, but don't be afraid to be daring with colour to help lift the room. The below is a fantastic idea of using contrasting colours to create an opulent and open space.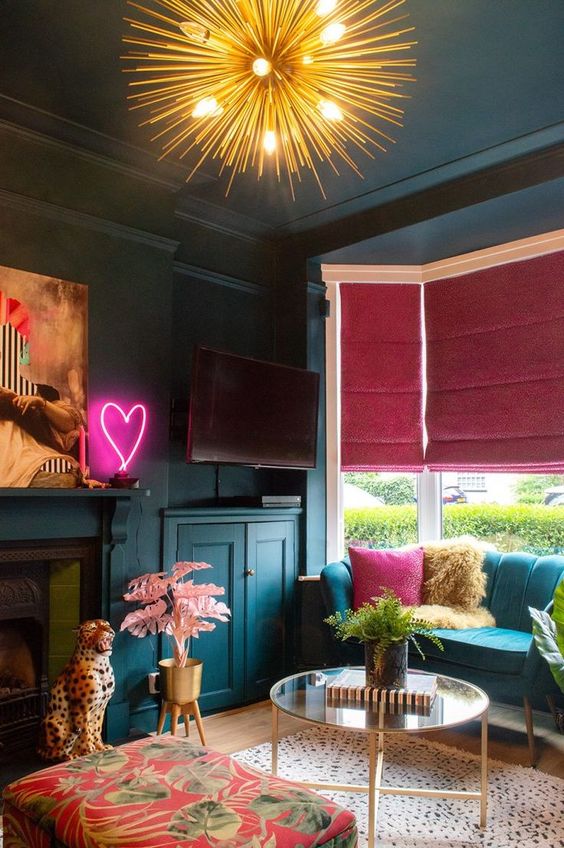 Image: Pinterest
Some easy ways to cosmetically breathe some light and air into your beautiful Victorian Terraced House.
[related_products]