Real Homes: Soho Lighting at Clay Point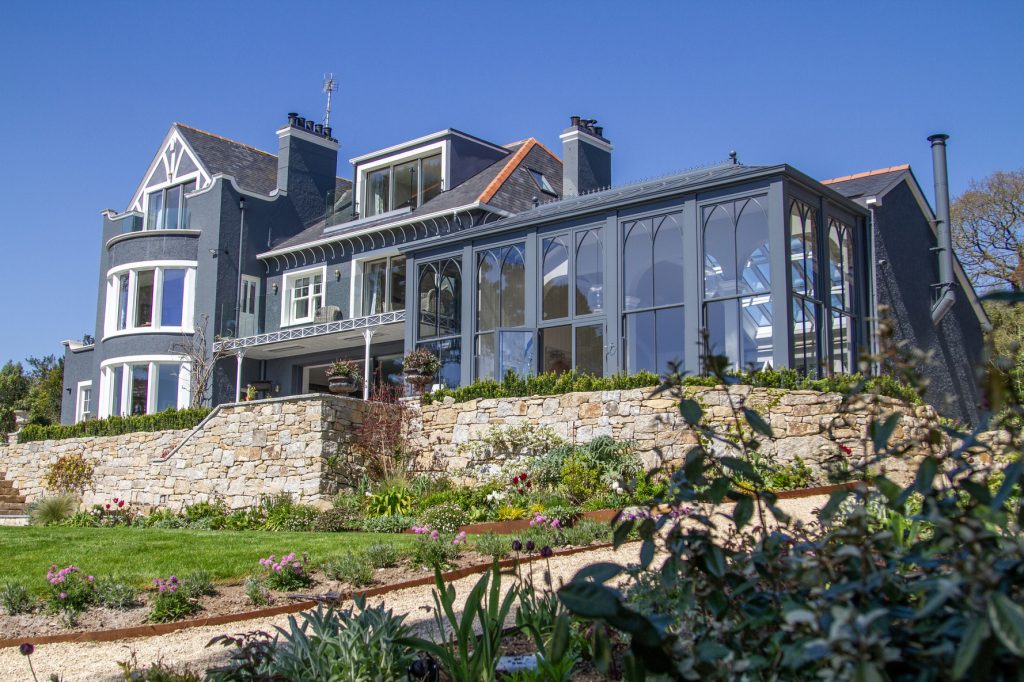 When Soho Lighting customer Kate asked for our expert help planning the lighting in her coastal house in Cornwall, we were thrilled to assist her. A stunning period property built in 1901, Clay Point has spectacular views overlooking Falmouth Harbour. Kate was undertaking extensive renovation of the interiors and called upon Soho Lighting to design a complete lighting plan in keeping with the building's period character yet modernising it for contemporary family life.
Curious to see Soho's innovative artisan lighting in situ in a real customer's home? Join us as we dive into the design journey behind the lighting at Clay Point - combining Kate's fantastic taste and our electrical expertise to transformative effect.
Our approach
At The Soho Lighting Co., we are not just designers, we are electrical experts. We consider the technological requirements - and the opportunities - alongside the aesthetics. When presented with a brief, we tend to start at the end - in other words, what result is the client looking to achieve? Key to this is understanding how a space will be used. For example, a functional kitchen surface that's used for everyday food preparation requires practical task lighting; a calming bedroom calls for soft, atmospheric lighting that also allows for moments of focused illumination when reading in bed; a large open plan space might have multiple uses from day through to evening, requiring flexible mood-setting and convenient control.
Kate's brief covered all of these things and more - from creating character, to facilitating functional activity and seamlessly supporting their daily life.
Dimming Toggle Switches
Layering is an effective way to build up light for a well-balanced room. It is achieved by incorporating light from different sources, adding complementary 'layers' of lighting - ambient, task and accent - at various points to provide texture and flatter the other decor elements within the space.
Dimmers are an essential component of light layering, as you can quickly and easily transition between different levels of brightness to achieve the desired mood.
This flexibility was a key factor for Kate, who was keen to update the 1970's-style dimming knobs that were installed throughout the property to something more stylish and in keeping with her decor scheme. Our dimming toggle switches offered the perfect solution, meeting Kate's brief both aesthetically and functionally. She says, "I love dimmers for creating atmosphere, but I wanted switches that were in keeping with the history of the house and my personal style." Kate chose dimming toggle switches in Vintage Brass with matching sockets.
Glass Pendant Lighting
With views across the water to Falmouth Bay opposite, the kitchen at Clay Point is truly unique. An open plan space accommodating a kitchen island, dining area, and fireside seating, it is what Kate calls "the heart of the home." However, the different zones made choosing the right lighting quite a challenge; a single pendant might get lost in the space and obstruct the view, and downlights felt a bit underwhelming for this otherwise impressive room.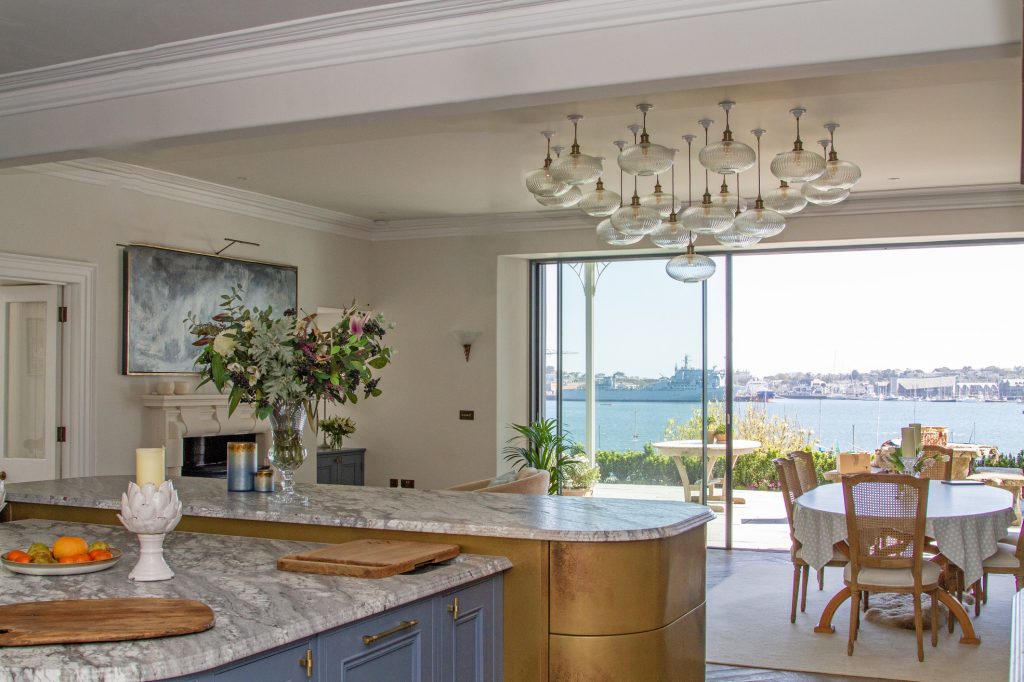 Instead, we created a cluster of reflective glass pendants hung at alternating heights in the centre of the room to draw the eye upwards. A total of 18 Henley Ellipse pendants are displayed in Kate's kitchen, which she says are quite the talking point: "Dinner guests are always so impressed by our striking display, which creates the most beautiful effect on the ceiling when lit."
In the library at Clay Point, rows of hard-backed books are encased by custom-built cabinetry and a montage of classical paintings in ornate gilded frames adorn the walls. The room required lighting that was suitably sophisticated with an air of old world charm. Kate chose the Glasshouse pendant - a statement piece made from handblown glass and modelled on a rare vintage moulding from the 1900s, perfectly complimenting the architectural character of Clay Point.
Outdoor lighting
Living by the sea - whilst idyllic - is not without its challenges. The coastal climate can take its toll on even the most robust outdoor lighting, leading to premature ageing and requiring replacement sooner than one might like. Our collection of outdoor lighting is all IP rated for protection against water and dust, with a range of styles made from non-corrosive metals and industrial-look finishes, including solid brass, aluminium and nickel.
For the exterior wall of the house, Kate opted for the Hopkin outdoor light in polished brass. Prismatic glass gives it an antique appearance that gently emanates light throughout the surrounding area.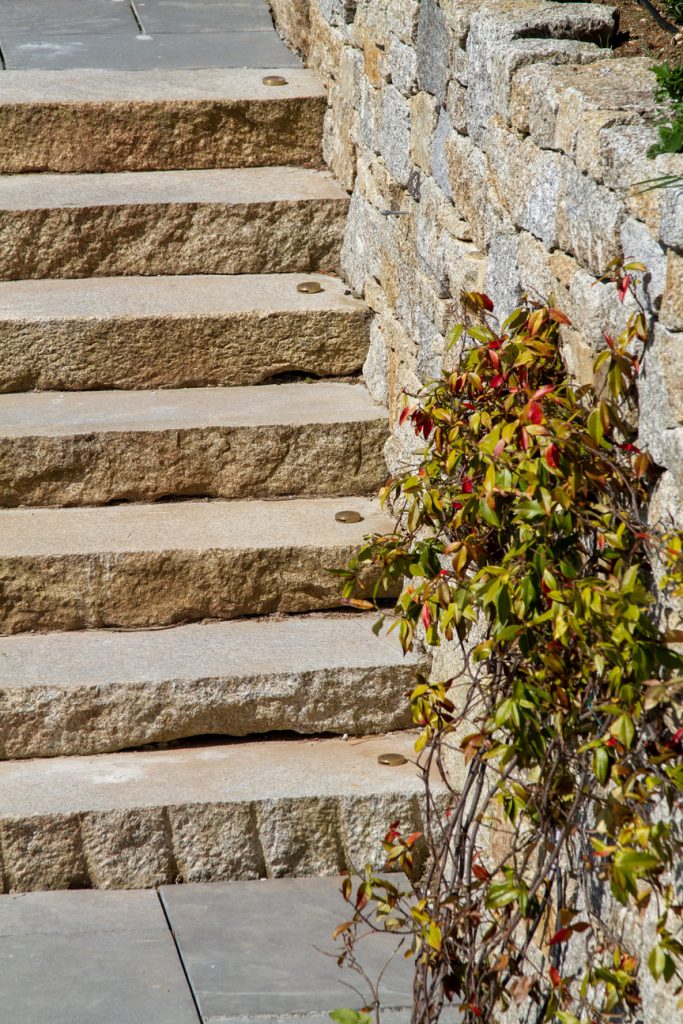 Elsewhere, our Chelsea step lights illuminate the way, subtly installed in the outer edges of the steps down to the lower lawn. Hand-finished in Cornwall from solid brass, they cast a gentle wash of light over the surface of the steps and are sturdy enough to withstand whatever the neighbouring sea might throw at them. (The step light can also be fixed to a wall to act as a soft down or up-light in bathrooms and kitchens. Just ask Kate - she's installed them behind all the loos at Clay Point!)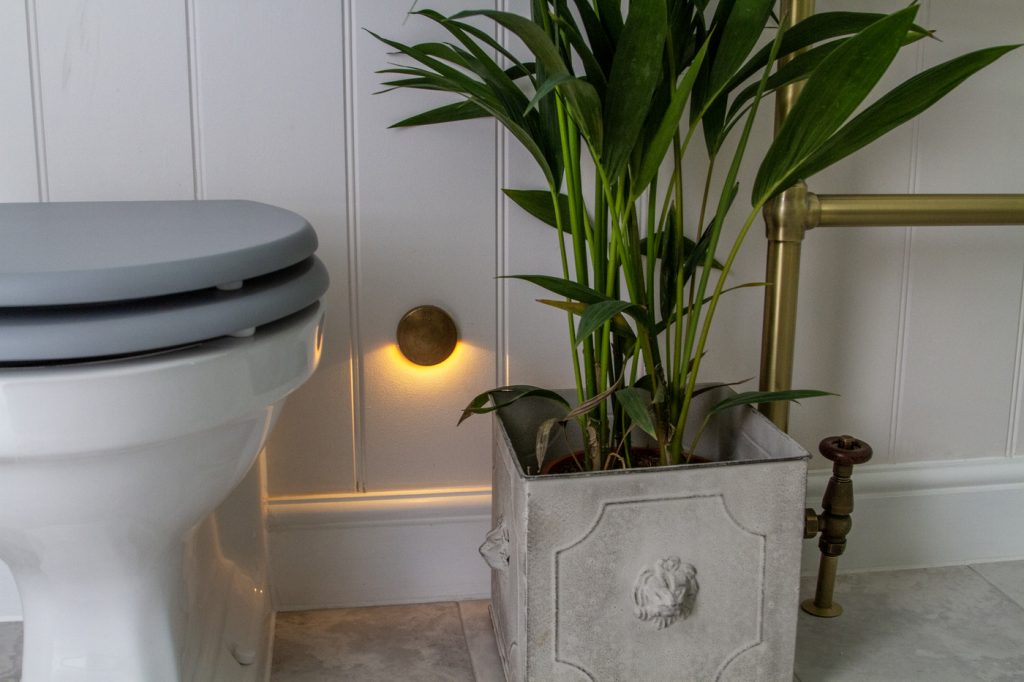 Shop Outdoor & Bathroom Lighting
We are delighted to have helped Kate with the lighting at Clay Point and to have brought her creative vision to life - and it seems she's pretty pleased too! She says, "I don't think we would have ended up with what we've got in terms of the lighting if we hadn't had a team like yours to work with. They came up with so many ideas for us [and] we now have an amazing arrangement of lights in our home. We couldn't have worked with a better company."
For more behind-the-scenes footage at Clay Point, and to hear firsthand from Kate what she loves most about her new lighting scheme, watch the below video or follow us on Instagram.