Prismatic Glass Pendant Lights
Prismatic glass pendant lights bring sophistication and elegance to a space, whilst their beautiful form allows them to disperse, retract and reflect light.
So, what makes prismatic glass different to traditional glass? Unlike traditional glass where both sides are smooth, prismatic glass features one smooth side, and the other side is formed into ridges so as to reflect the light that passes through. This also creates a gorgeous ribbed pattern that will add further visual interest to any space.
Our prismatic glass pendant lights are perfect for adorning a hallway, hung as a row of three over a kitchen island or hung in a bedroom to create a light and airy space. If you're looking for the perfect prismatic pendant light, here are just a few of our favourites that work with a multitude of home decor schemes.
D'Arblay Lacquered Brass Scalloped Prismatic Glass Dome Pendant Light
The petite but perfectly formed D'arblay features a deeply cut, prismatic, dome shaped shade with a scalloped edge.
The prismatic detailing adds sophistication to the light shade. Whilst the prismatic glass dome provides a combination of uplight and downlight to illuminate an interior without creating shadow or glare.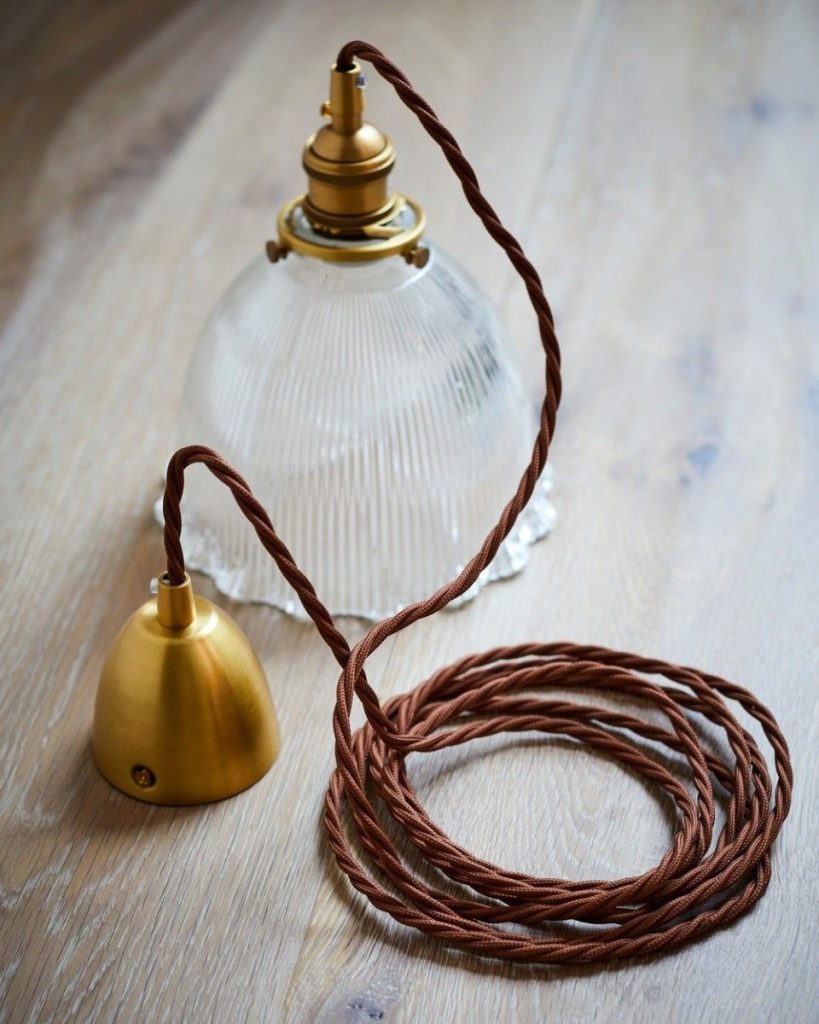 The Hollen Acorn Polished Brass Prismatic Glass Pendant
Nothing says sophistication like the Hollen Acorn prismatic glass pendant light. Originating in style from the 1930s, this pendant looks sensational when hung in multiples - either in a row or grouped at differing heights. The texture of the prismatic glass creates a fabulous distribution of light.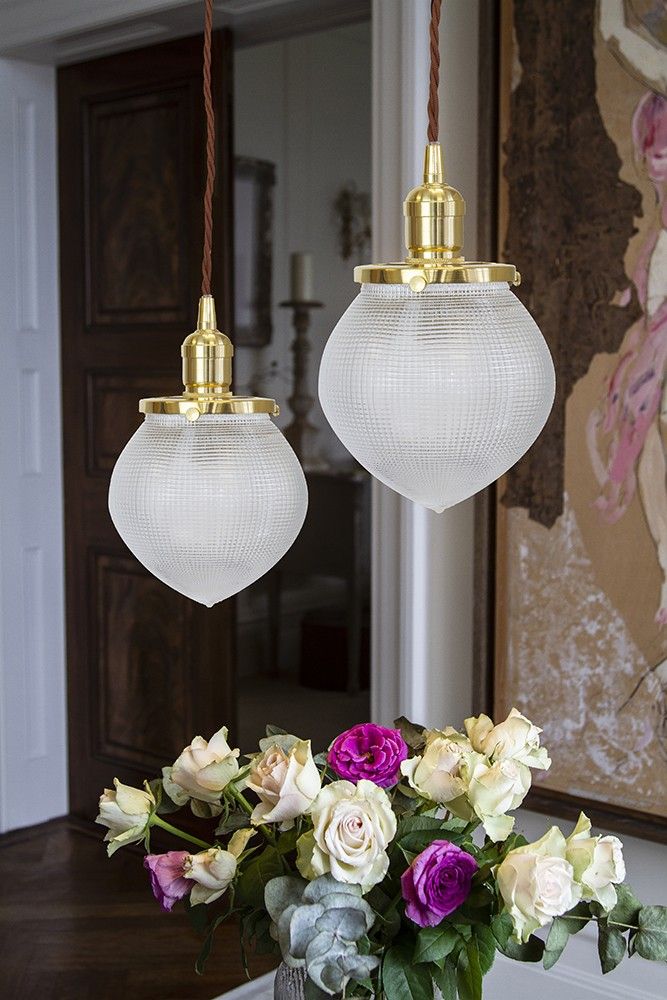 Dante Petite Prismatic Glass Pendant Light
Things don't come cuter than the Dante petite prismatic pendant light. The wonderfully petite size of the Dante makes it a perfect alternative to bedside table lights. Simply hang or string up a Dante on either side of a bed for a gorgeous glow.
Due to the stunning prismatic, dappled effect glass, the shade casts out a patterned wash of ambient light.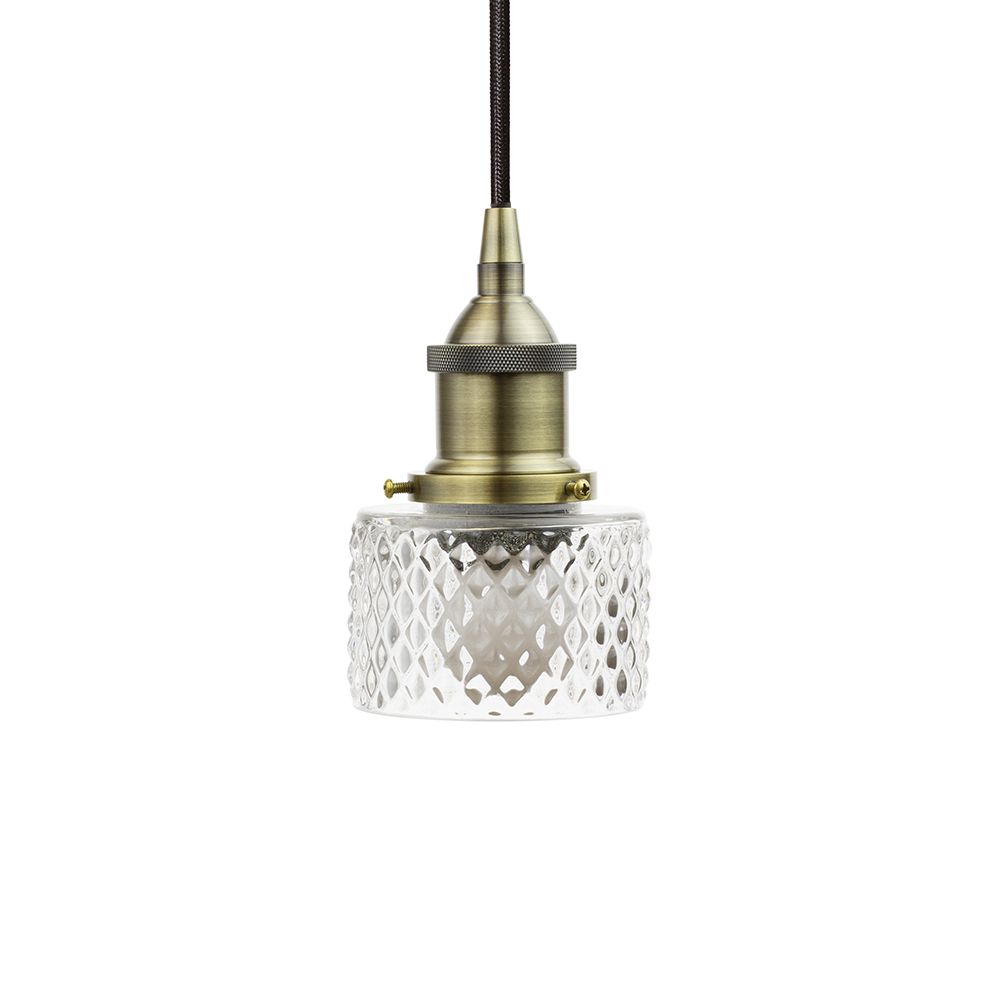 Hopkin Prismatic Glass Light
Made with real solid brass and etched prismatic glass, the Hopkin is a real beauty! This outdoor wall light will add a vintage, industrial element to any outdoor space.
The etched glass adds further visual impact to this sensational light, giving a gorgeous glow as light drops.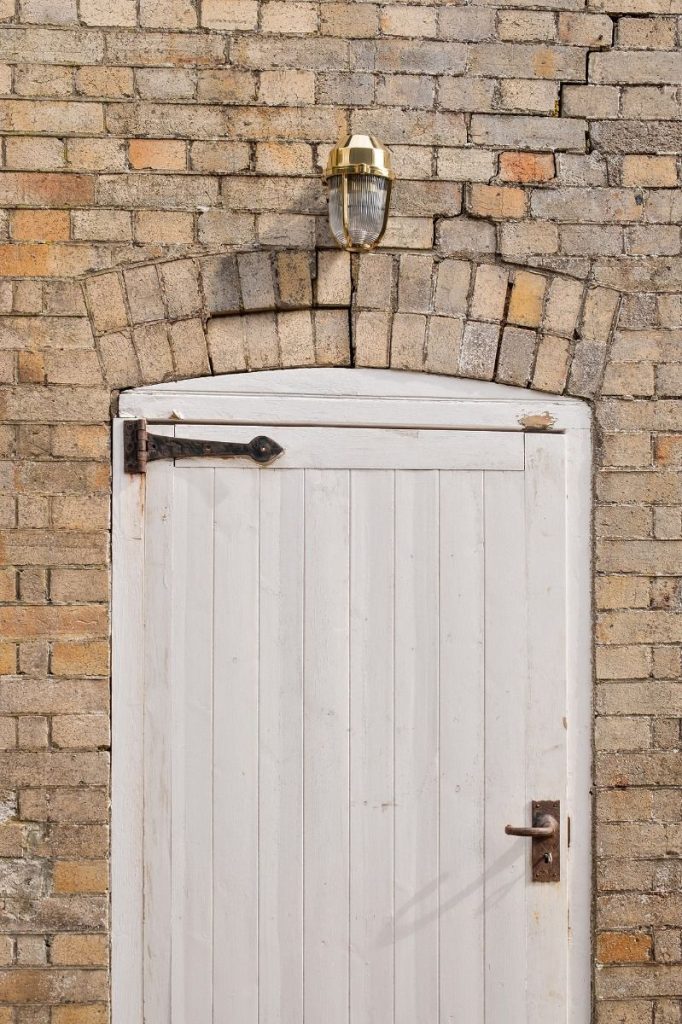 Bronte Prismatic Glass Dome Pendant Light
The graceful Bronte features a perfectly formed, curved body with an intricate and charming prismatic glass shade.
The prismatic patterning softens emitted light delivering subtle warmth on it's surroundings. Available with a choice of bulb holders including brass, nickel, gold, chrome, copper and black nickel.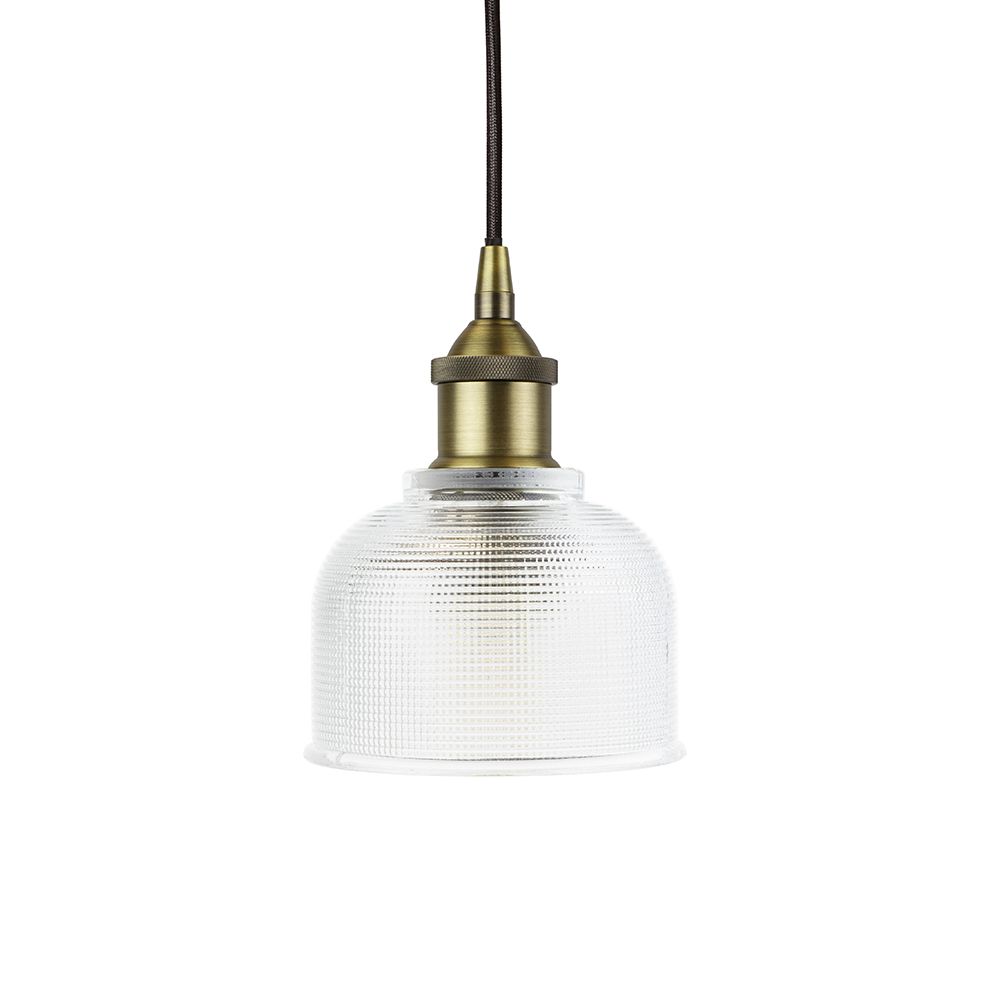 Du Maurier Prismatic Stepped Dome Glass Pendant Light
Whether it's a row of three over a sensational kitchen island, or a singular in a bedroom. The Du Maurier adds presence to a space with its wide brimmed shade, and the prismatic glass adds a charming glow to the space.
The Du Maurier is part of our exquisite Soho Glass Library collection which delivers unprecedented choice with a beautiful range of hand blown glass pendants, in both classic and contemporary shapes.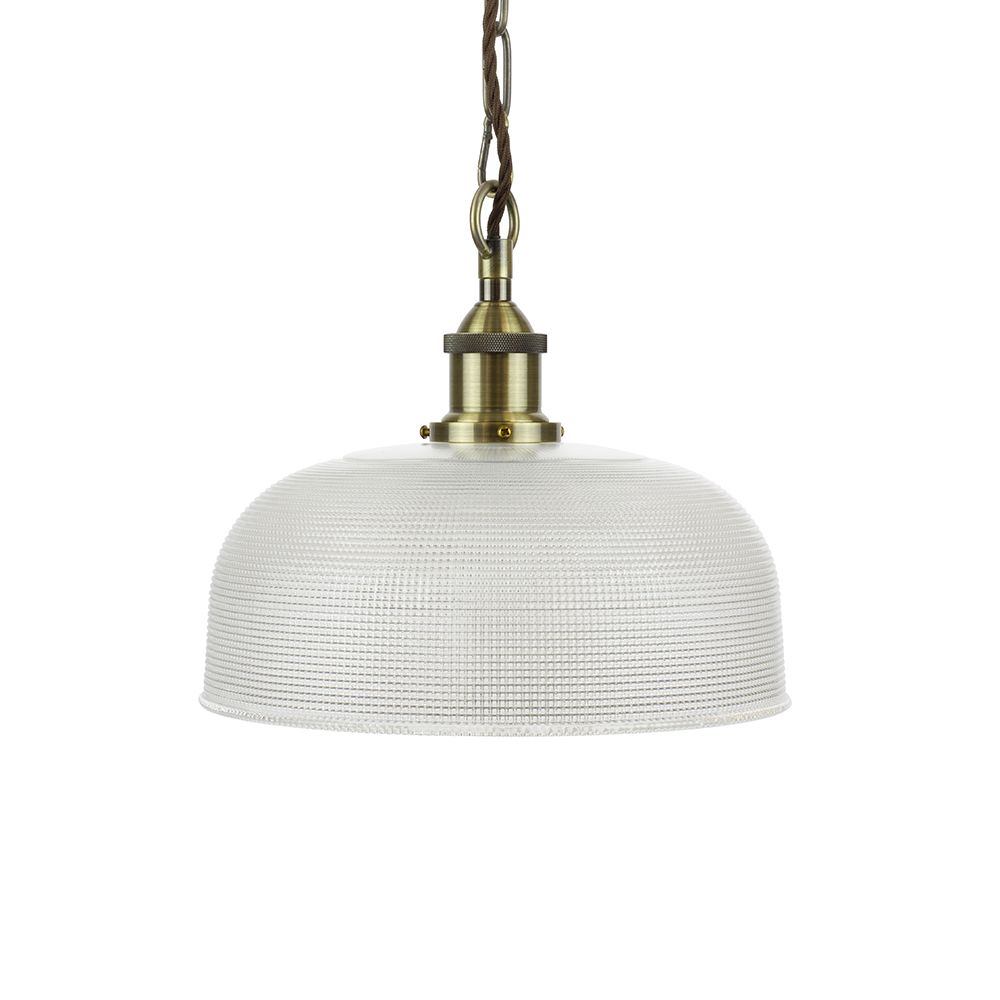 Prismatic glass pendant lights are a beautiful choice for a home, adding a charming presence and emitting a soft, subtle glow that's perfect for creating ambient lighting levels.
[related_products]