Outdoor Lighting Ideas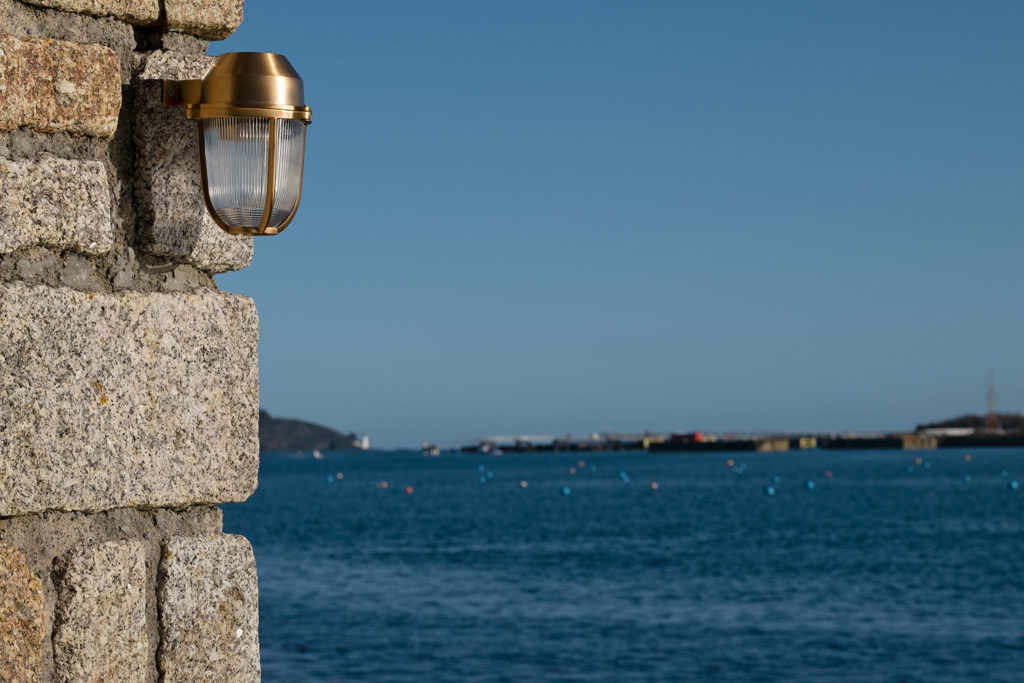 With lockdown restrictions easing, and the promise of beautiful weather on the way, the prospect of a summer long of garden parties is incredibly exciting!
Now is the perfect time to lay the groundwork for your outdoor space to get it looking beautiful in time for your guests.
Whether your garden needs an influx of new furniture to freshen up the space or a heater to keep your guests warm into the evening, it won't be complete without an effective lighting setup. We delve into different outdoor lighting ideas to help illuminate your space and dazzle your guests!
Outdoor Wall Lights
Wall lights for an exterior are a fantastic choice because they can easily be fitted and secured to any exterior space. Whilst providing an adequate level of light.
When choosing your outdoor lights pay close attention to the IP rating of the lights. For outdoor use they should hold an IP rating of 66 + which provides the necessary protection from dirt and moisture when exposed to the elements.
Not only do our Sheraton Pillar wall lights look sensational either side of a mirror in a bathroom, they're perfect for adding to the exterior of a property that is under cover, such as a porch.
The art deco scallop shell detailing is hand finished in solid brass. The beautiful prismatic glass casts out pure, uninhibited light to perfectly illuminate the space around. Also available in a nickel finish.
If you're looking to create a nautical ambience, our Carlisle prismatic glass lights are a fantastic choice.
They hold an IP66 rating so they can be fully exposed to the elements. Incredibly robust and beautifully designed. These will give off a gorgeous glow, making them ideal for walls, porches and positioning on either side of your door.
For neater spaces which don't allow for much room, the Flaxman bulkhead light will make you wonder how your walls went without one before!
The Flaxman is a sturdy, strong, yet stunning outdoor nautical style bulkhead wall light. The brass outer surrounds an etched glass cover, protecting the bulb, whilst showing the glow.
The polished brass Kingly Wall light, with its etch glass and a beautiful mellow finish brings shades of retro or nautical styles and even a slight steampunk look. Whilst blending into most types of décor, especially classic and industrial.
A wonderful addition as a pair on either side of your door. Providing a warm welcome to your guests on the darkest days.
Garden Lighting
The Chelsea Garden Spike Light
The Chelsea Garden Spike Light is a strikingly beautiful brass light with a directional spotlight that is perfect for illuminating your garden, uplighting trees, or simply guiding the way to a patio or seating area. This versatile spike light perfectly complements any of our finely crafted brass outdoor lights and adds a new dimension of light to your outdoor space.
The Chelsea Step Light
The subtle profile of the Chelsea Step Light lends itself perfectly as a garden lighting feature. While designed as a step light, this charming brass light can be installed into wall or a pleasant decorative uplight, or as a guide light in bathrooms and kitchens. Pure understated elegance.
Ceiling Lights
If you have no option or flexibility to use wall lights you can still bring light to your space with ceiling lights. These are not only a discrete form of lighting, they can still look stylish and gorgeous.
These beautifully industrial, nautical style ceiling lights come with clear glass, perfect for Edison style decorative LED bulbs.
Take a look at our full collection of hand crafted outdoor lights to get your outdoor space ready for summer.
[related_products]