Our Favourite Farrow & Ball Colours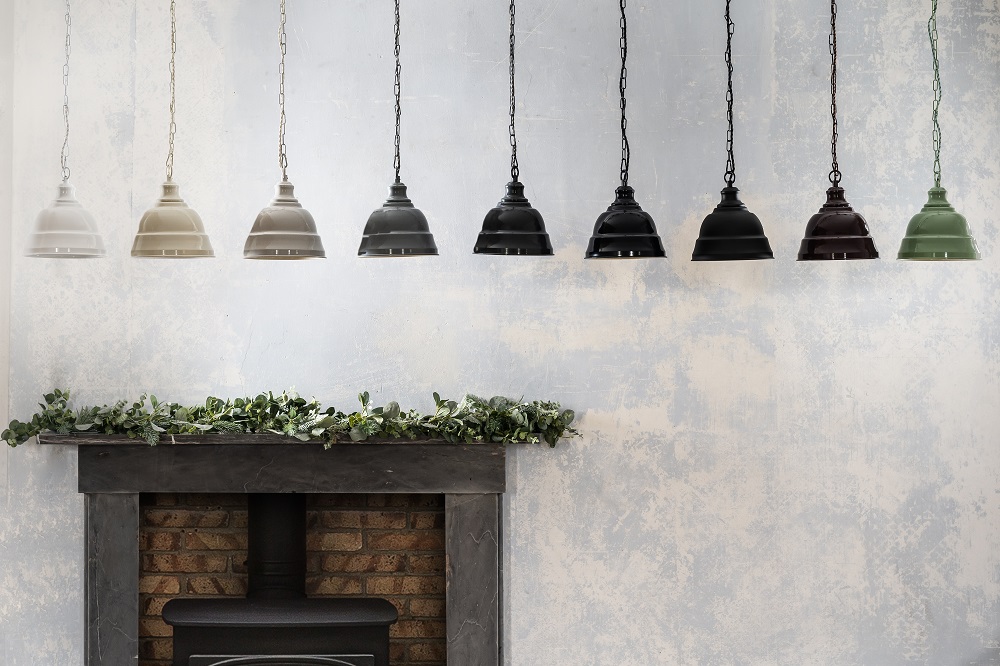 Whilst the start of 2021 isn't one we would have wished for, with even more time ahead spent at home... Perhaps you're ready to finally get stuck into that home renovation project you've been putting off for years? Or with the new year, new me mentality, maybe that means coating your home in a fresh lick of paint.
The most fabulous part of painting a home is that not only can it be changed as often as you desire, it can completely change a room, and how it looks too. A fresh coat of paint can do wonders for your rooms self esteem!
To kickstart the new year with some interior inspiration, we're sharing our favourite Farrow & Ball colours to complement any home.
Best Farrow & Ball Colour For Homes - Wevet No.273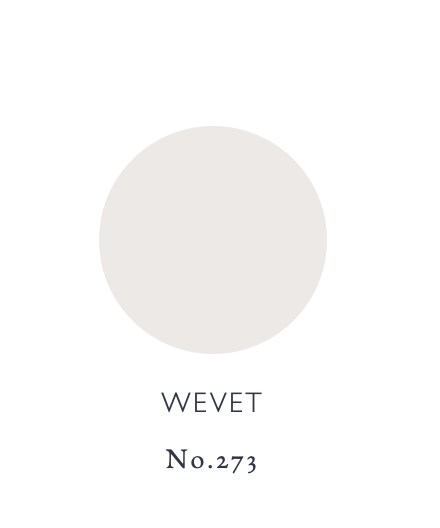 A delicate white with a hint of grey. This clean and understated shade is a firm favourite of ours. A perfect shade for most homes, don't be thinking that all shades of white are clinical and invasive.
Wevet is perfect when used in conjunction with cooler greys. We have taken inspiration from Farrow & Balls colour Wevet with our Pure White OhSo F&B lights. A simple, classic colour which adorns both period and contemporary styles with ease and grace. This light is exquisitely soothing to the eye and is handmade to mimic a traditional or period enamelled look.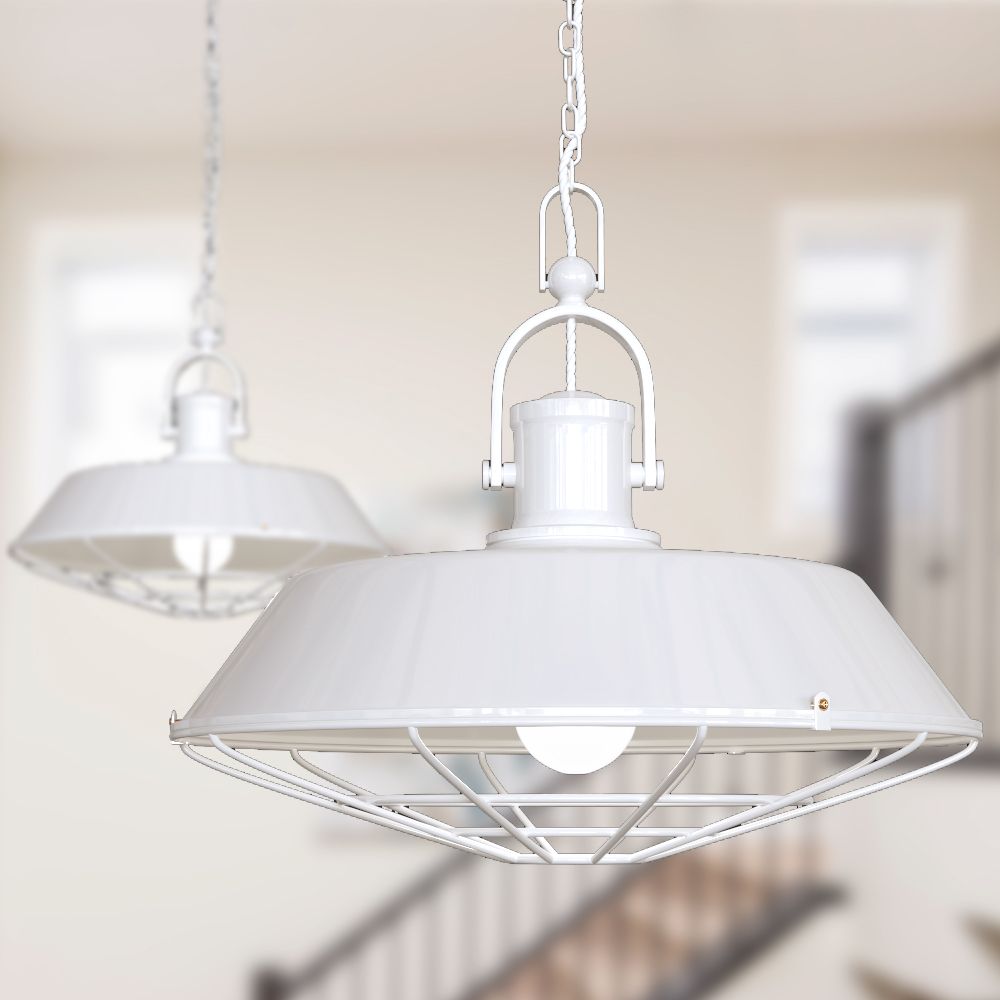 Pictured: Brewer Cage Industrial Pendant Light Pure White
Best Farrow & Ball Colour For Furniture & Doors - Dix Blue No.82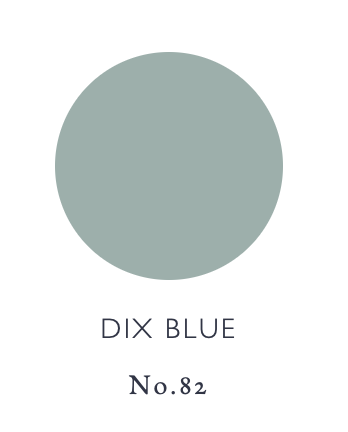 Likened to a duck egg blue, Dix Blue by F&B is a relaxed green blue shade. A gorgeous colour for a feature wall in a living room or for use on old furniture that needs some life breathing back into it.
The best thing about this shade is that it complements white so well. Our Duck Egg Blue hand painted lights is a perfect match for Dix Blue. A gorgeous addition to a space that subtly uses Dix blue to help pull the room together. We'd recommend using the light to match with an upcycled piece of furniture or doors that have been painted with Dix Blue.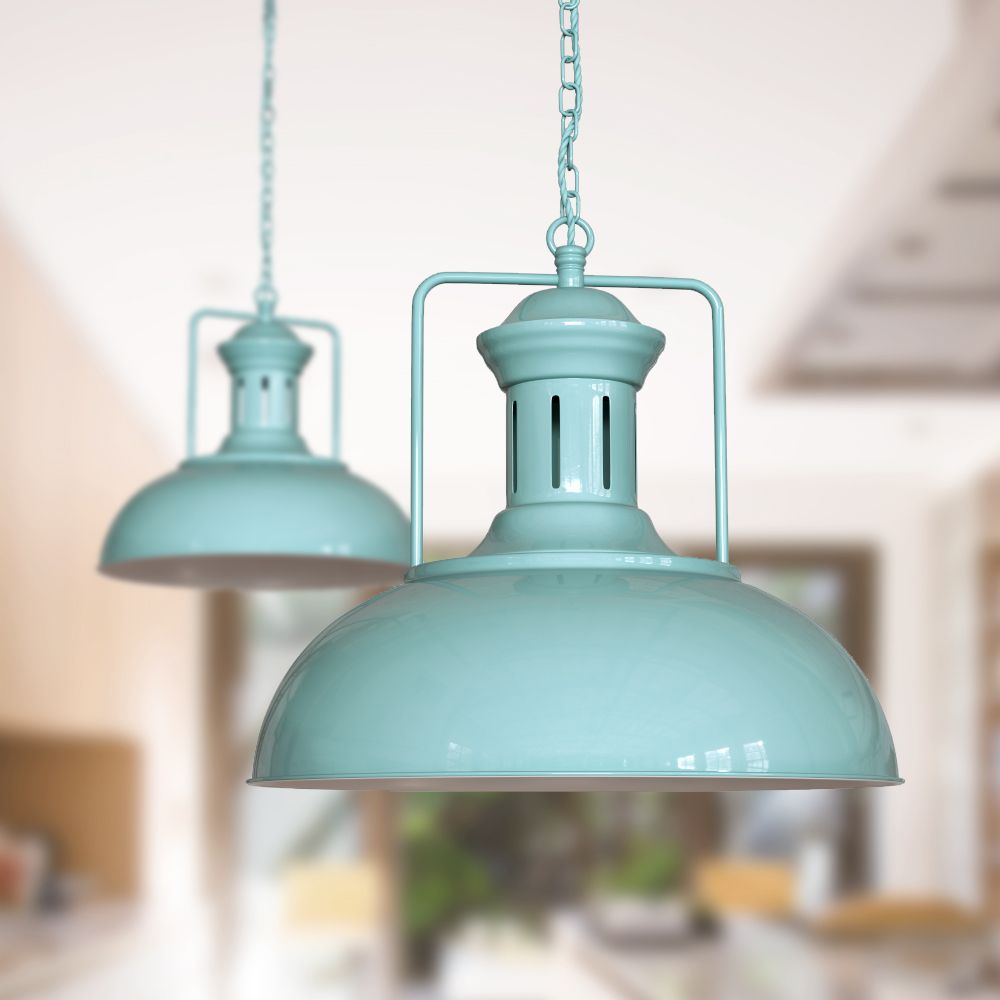 Pictured: Regent Vintage Pendant Light Duck Egg Blue
Best Farrow & Ball Colour For Dramatic Living Rooms - Railings No.31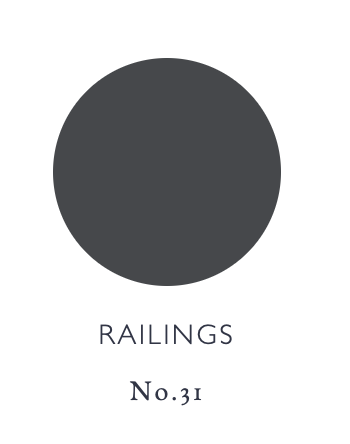 A soft black with blue undertones, it's not one for the faint hearted! What we love so much about Railings is when executed with perfection, it can transform a space into a dramatic, exciting interior space. This shade can elevate hallways and monochromatic living rooms. Additionally, it's a great colour for furnishings and doors. Providing an attractive and inviting interior.
If you're not daring enough to paint a room in full with this colour, doors are a great way to bring the handsome colour in. Pair with our Squid Ink Blue hand painted lights for a well executed interior. This luxurious, deep midnight tone of blue black looks spectacular in both period and contemporary settings.
Pictured: Argyll Industrial Pendant Light Squid Ink Dark Blue
Best Farrow & Ball Colour For Feature Walls - Brinjal No. 222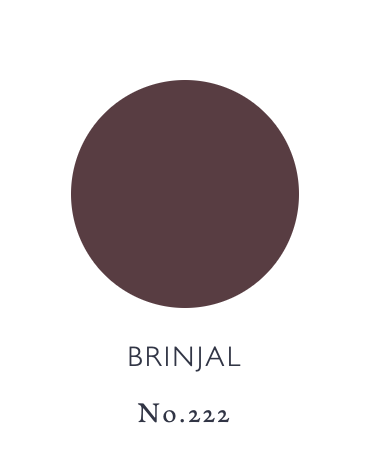 F&B call this a sophisticated aubergine, It's deep, rich, wintry and warming. If you want to create a warm finish in your home, Brinjal is an excellent choice for a feature wall.
Taking inspiration from this colour, we developed the Mulberry Red collection of hand painted lights. Refined, dark and tempestuous, this colour has presence and will make a statement in any period, contemporary or industrial setting.
Pictured: Ganton Vintage Cage Pendant Light Mulberry Red Maroon
Best Neutral Farrow & Ball Colour - Shadow White No. 282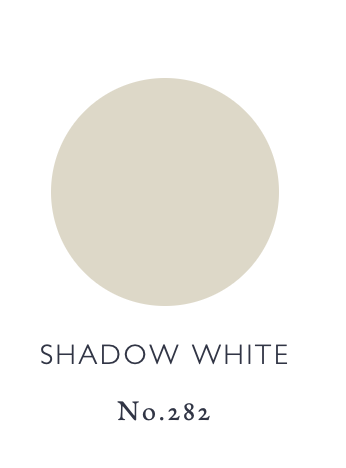 We love this shade because it's not quite white, but it's also not cream. It's a gorgeous blur of soft white with a hint of grey. A grown up 'white' that is soft and understated. A practical colour for most rooms in your home, an ideal choice for those who favour neutral tones.
If Shadow White is your thing, why not tie the room together with our F&B inspired clay white lights? An exquisite, timeless tone that will complement most colour schemes. With a near-white colour that looks like a limestone or clunch stone, this light offers a soothing style that fits in many different decors.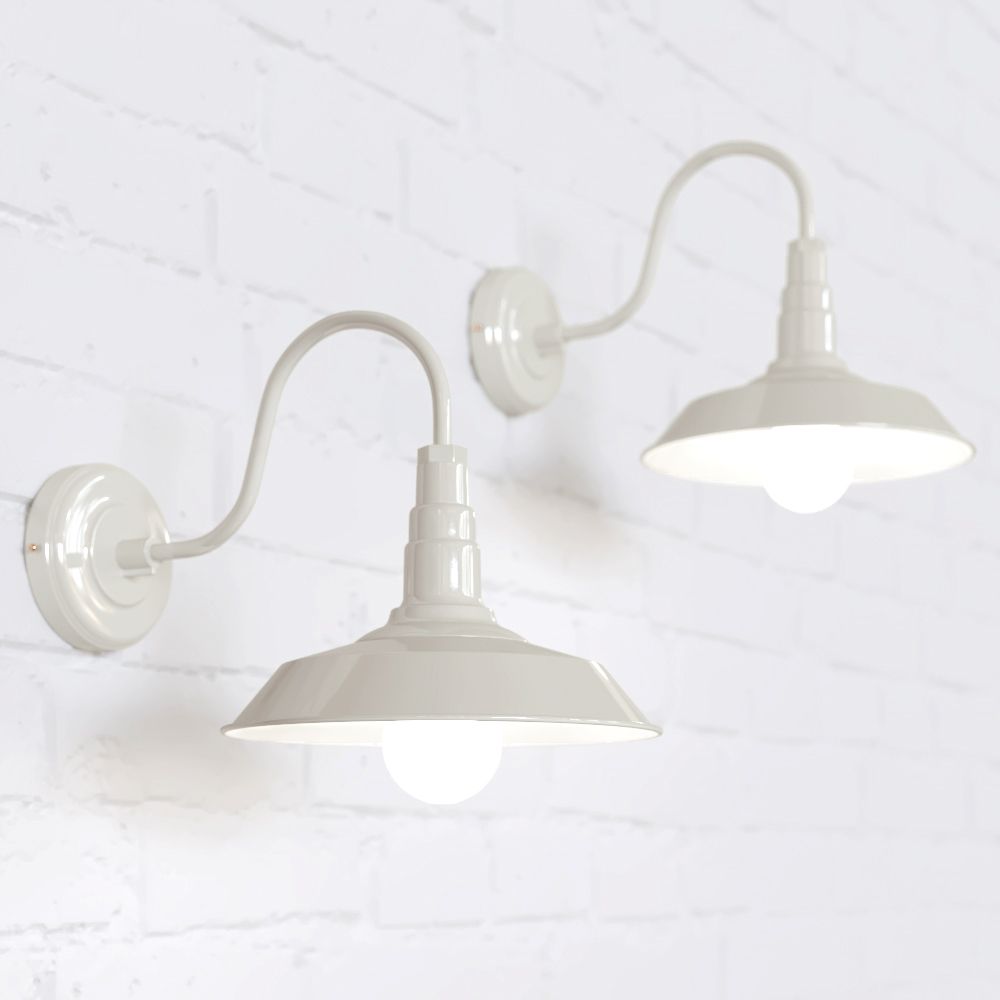 Pictured: Argyll Industrial Wall Light Clay White Cream
Best Farrow & Ball Colour For Hallways - Down Pipe No. 26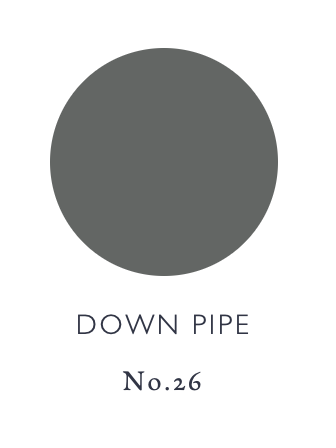 A dramatic lead grey, we take inspiration from F&B's Down Pipe with our leaden grey range of hand painted lights. This shade has definite blue undertones to it which deepen the complexity of the finish.
An interior designers dream for hallways, this shade can help to create a deeply dramatic entrance in your home. This dark hue is one for those wanting to create some va va voom in their interiors. This colour will do most of the talking so furnish with softer colours or keep on in with a monochromatic look for an elegant and daring aesthetic.
Pictured: Oxford Vintage Pendant Light Leaden Grey Slate
If you're looking to match your favourite F&B colour with your lighting, then you won't want to be without our hand painted OhSo lights. These hand painted, hand crafted lights come in a collection of various desirable colours, reflecting both period and current trends and styles.
[related_products]