Maximalism Interior Design on the Rise?
Now almost everyone has heard of minimalism, the Nordic inspired design trend where less in more. However have you heard of Maximalism? A mouthful of a word that's all about more is more. The antithesis of minimalism, maximalism seeks to please with lavish luxury and comfort. With its origins dating back to 1970's visual culture, maximalism is fun, thrilling and decadent. Embracing the exotic, ornate and new while pushing the boundaries of what interior design can be.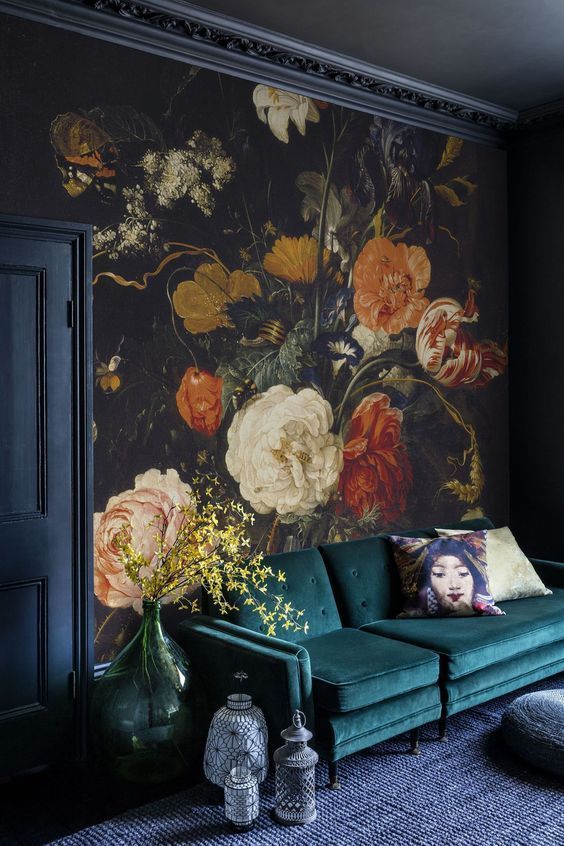 And what's more maximalism seems to be having a bit of a come back, perhaps in retaliation to the mass minimalist market of recent years? Whatever the case, maximalism has returned to claim center stage in the design world once more. So today we'll be sharing all the best ways to introduce this exuberant style into your homes.
1. Salon Style Maximalism Art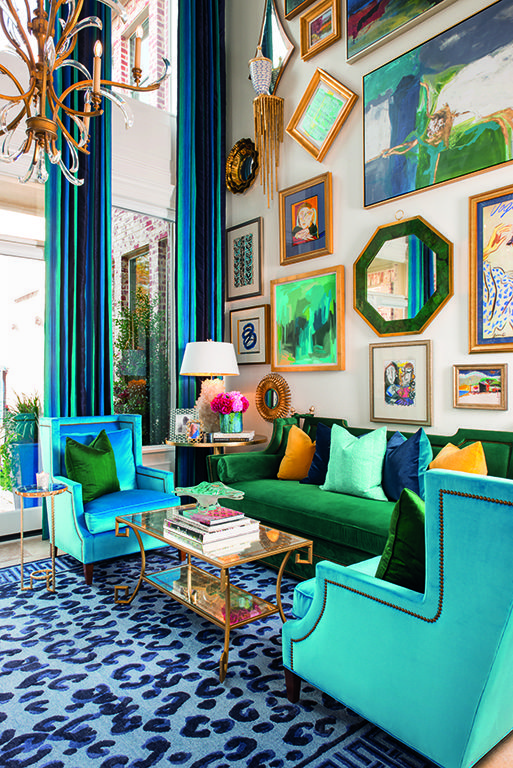 Art on the walls is a must have for many design styles and maximalism is no different. However where maximalism does differ is in its approach. So how do you hang your paintings maximalist style? Well maximalism embraces the Salon way of hanging artwork, where the more art you can fit on the wall the better. Think Royal Academy Summer Exhibition, where there is an eclectic mix of styles all working cohesively together.
But you may be thinking, how to separate salon style from descending into chaos where each painting is fighting for attention? Well you defiantly don't want to arrange all your favorite pieces on the wall at random. Instead make sure that there is intention in your decision-making. See what pieces sit nicely together. Do the colours, size, shapes and subject matter of the art compliment each other? Make sure to give this some thought. And this is key to many aspects of maximalism; intention will make a world of difference.
2. Comfort in Colour
There are no boundaries when it comes to colour in a maximalism interior. If minimalism embraces an almost absence of colour, then maximalism is where that kicked out colour has sort refuge. You want colour? Maximalism has got all the colour. Think bold brick reds, deep plum purples or calming azure blues.
Just make sure to have intention with your colour scheme. One way to do this is by sticking to shades of the same colour, which are then complimented by accents in contrasting colours. You could even go for a bold monochrome look. As long as there is contrast and intention in what you choose. The colours should seek to balance a room, bringing it harmony, comfort and unity.
3. Visual Textures and Maximalism Materials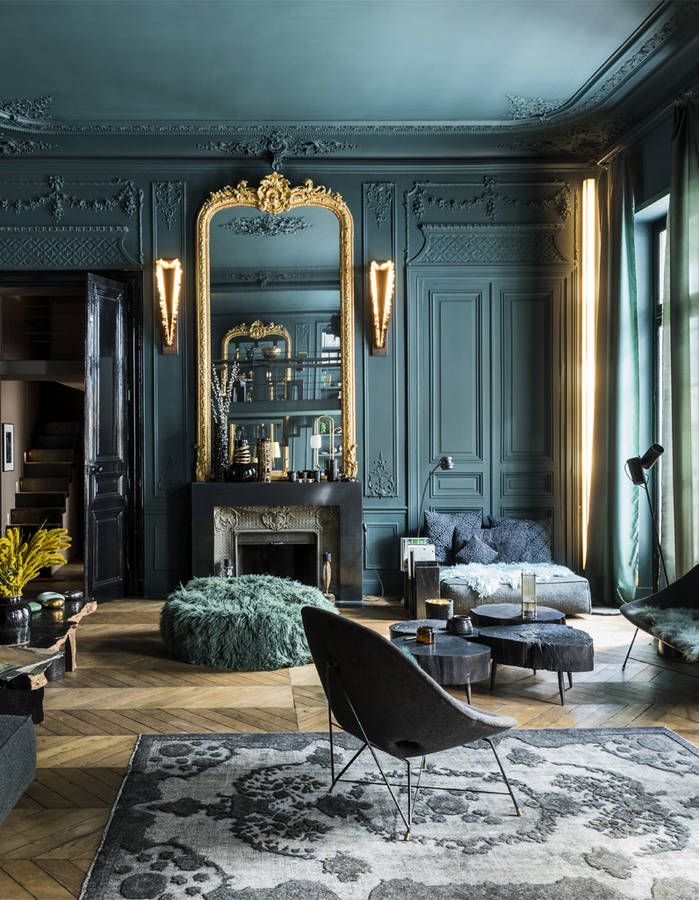 Both visual and material textures are important in a maximalist interior. For material textures you can bring in rich leathers, fine silks and extravagant velvets. While visual textures can be created with generous prints and wild patterns. You can bring these into your interiors with carpets, rugs, cushions, and curtains or even with the fabrics on your armchairs and sofas. Layered together these patterns and materials will give your rooms that luxurious appearance that maximalism pursues.
4. Maximalist Lighting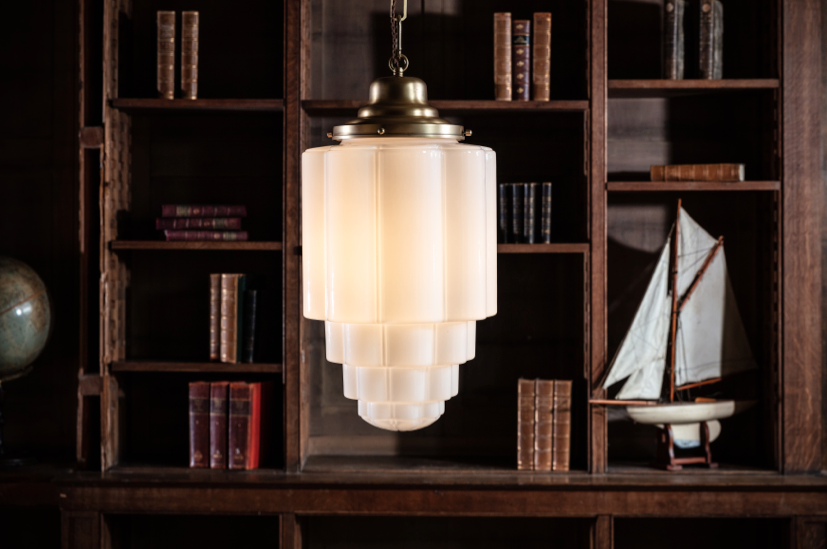 Link: Glasshouse Brass Opal Art Deco Pendant Light - the Schoolhouse Collection
Lighting plays a crucial role in a maximalist interior. Something simple and functional just won't do for this look. It's time to go big or go home. The lights need to catch the eye and be something spectacular to behold. In addition the lighting should make a statement, becoming a centerpiece for the room to revolve around and be lit up by. Chandeliers and large opulent pendants are perfect for this. Time to illuminate you living rooms with the grander they deserve.
5. Books: the Mark of a Maximalist?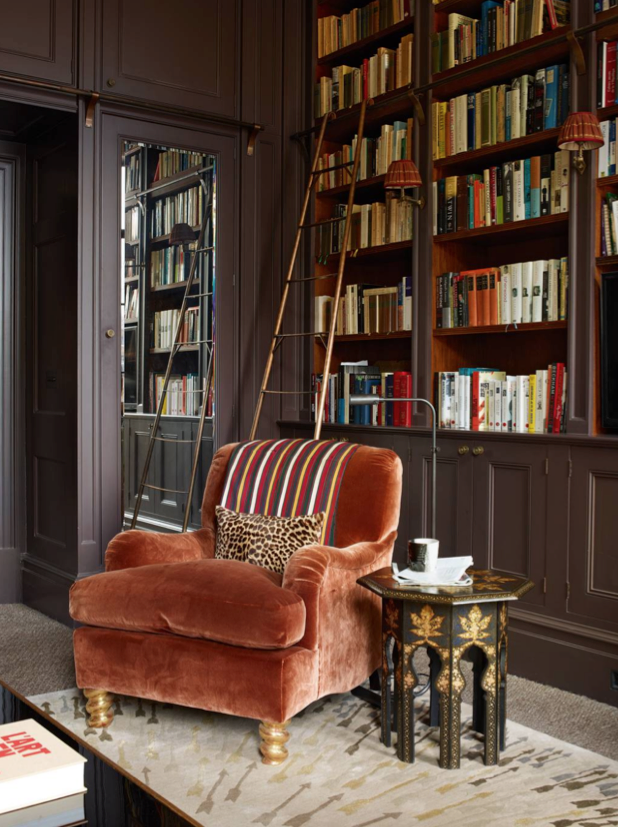 Books are another almost iconic sign of a maximalist interior. But we're not just talking a few books on a shelf. Wall to wall library style arrangements of your books are how the maximalist interiors like to display its reading material. Maximalism embraces art and culture so a house full of books reflects the notion of worldly sophistication that its seeks to exude.
So hopefully now you know a bit more about this exuberate side of the interior design world. And maybe now you have a good excuse to fill your home with a few more books, paintings and colour! But if you're still a bit unsure whether maximalism is for you, just remember its doesn't have to be perfect. In fact maximalism is a style that gravitates away from rules and perfection! Embracing instead the desire to surround one's self with things that you love.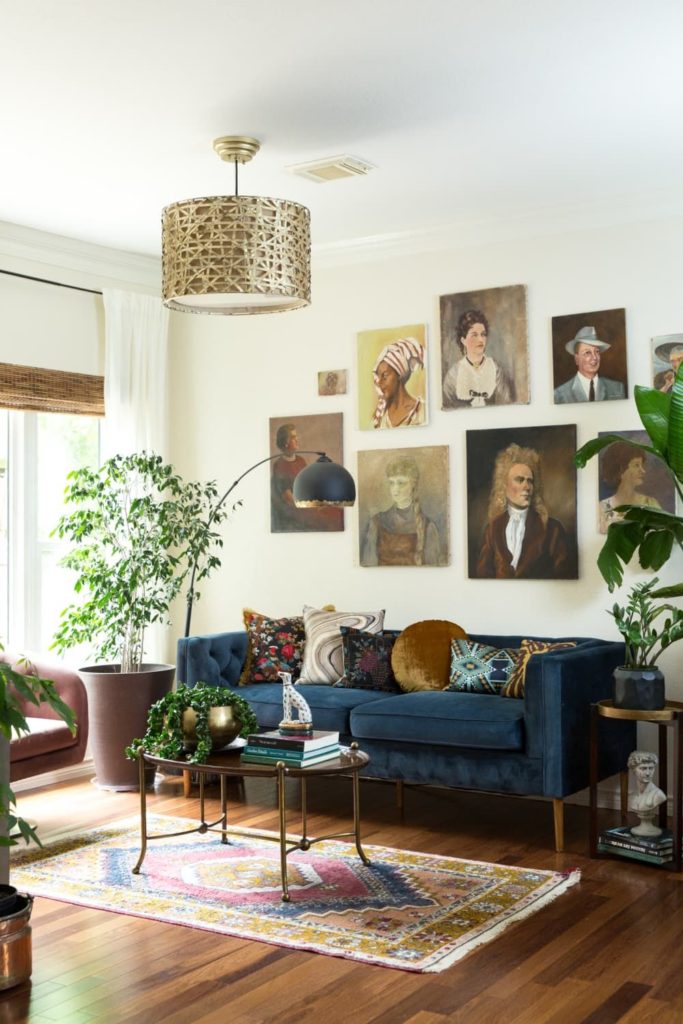 It's a look that's all all about creating unity in a room, achieved though the coming together of unique and juxtaposing objet. So no need to worry or stress about getting it just right. Maximalism bathes in comfort while celebrating extravagance and culture. A mixing pot of different styles, anything goes. So time to dive into maximalism: the most delightful concoction of superfluous and ordered chaos!
[related_products]