Lighting Minimalist Interiors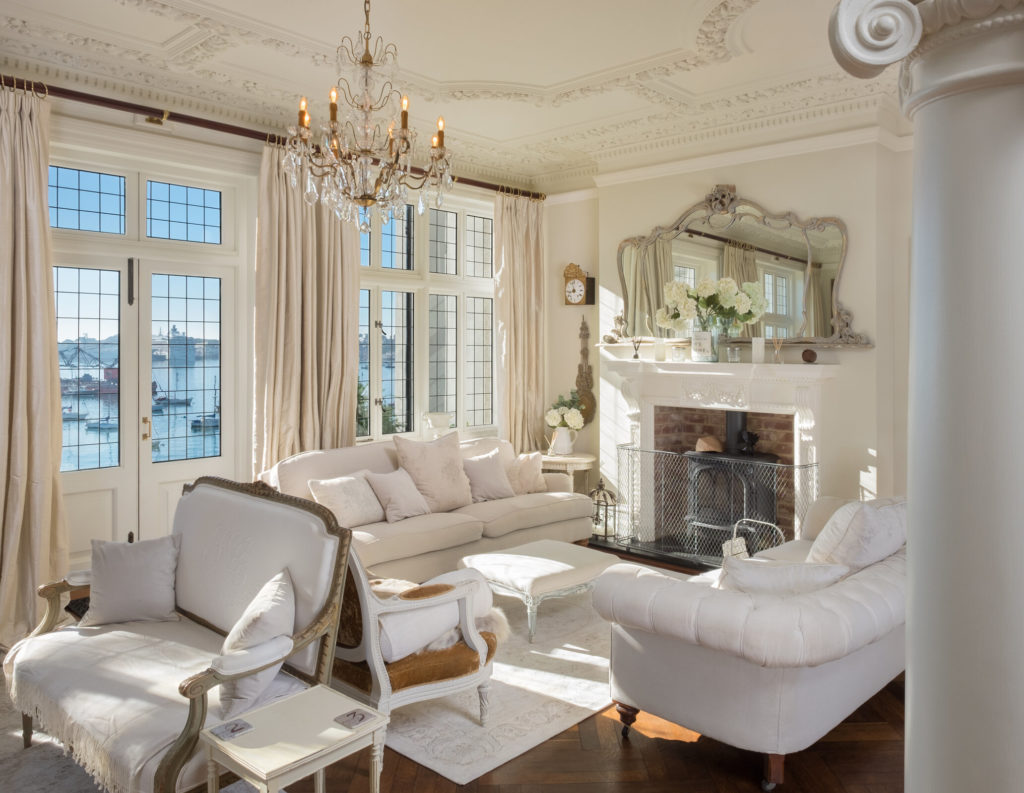 In the words of Marie Kondo, 'discard everything that does not spark joy'. We really could be doing more harm than good by hanging on to the stuff we just don't need.
Since the Marie Kondo effect has rippled throughout the interior world and beyond, minimalism in the home is something we keep seeing more and more of.
If it's not Marie Kondo on your screen, it's the popular Netflix documentary, Get Organised With The Home Edit that's captivating the nation during lockdown. The decluttering gurus help you to organise your home room, by room.
'Less is more' really does seem to be the pivotal message in these programmes. Which of course, is the key thing that comes to mind when we think of minimalism.
What Does A Minimalist Interior Look Like?
Minimalist interiors are characterised by their simplicity, clean lines and uncluttered spaces. Scandinavian design has long been inspired by minimalism, using the bare essentials to create a simple, uncluttered space.
Lighting Minimalist Interiors
When it comes to dressing a minimalist interior, you're going to want to pay careful attention to the lighting scheme to pull it all together.
Lighting a minimalist interior is easy with careful consideration. The key elements of minimalism to pay attention to are;
Less is more
Opt for muted, neutral tones
Clean lines
Simplicity is key
Minimalism gives us a nudge towards cooler, muted tones and our Pure White range of hand painted lights instantly come to mind.
The Pure White finish is a simple, classic colour which adorns minimalist styles with ease and grace.
Another classic is the Portland bedroom and hallway light, also in Pure White. The Portland brings a soft vintage timeless look. Featuring curved lines and a gently rounded silhouette. The clean lines lend themselves to a minimalist home.
Clay white is another gorgeous shade to complement a minimal interior. The rustic dome pendant light offers a timeless enamelled look. With natural subtle imperfections to give the light authenticity and charm.
The small Gantons are such a gorgeous piece for any home. The deep recess hides the bulb and the shape allows for the light to focus, creating greater intensity for tasks as well as adding extra character and intimacy to a room. It comes as no surprise that it's one of our much loved pendants!
Stripping the layers of lighting back even further, a simple bulb holder looks effective and simplistic in a minimal space.
The ultimate in simplicity, our Edison pendant bulb holders truly showcase the bulb, whilst setting an industrial or vintage scene too.
This pendant bulb holder works perfectly with larger LED bulbs. The copper holder gives a gentle pop of colour, a warm welcome in a minimal space.
With the right criteria, lighting a minimal interior doesn't need to be a chore. Just remember, less is more! Take a look at our full range of lights to find something perfect for your minimal abode.