Lighting Ideas for Vaulted Ceiling
Magnificent, spacious, cathedral style vaulted ceilings are unique and impressive features in a home. Sweeping in with height, light and grandeur they really can take your breath away. However the trouble with vaulted ceiling is that they can often come across as drafty and bare when not lit correctly. Not a great look for any home. However fear not! For we are here to shed some light (pun intended) on our favourite tips and tricks that you can easily implement into your high ceilinged homes. Time to keep the drab away!
The Always Charming Chandelier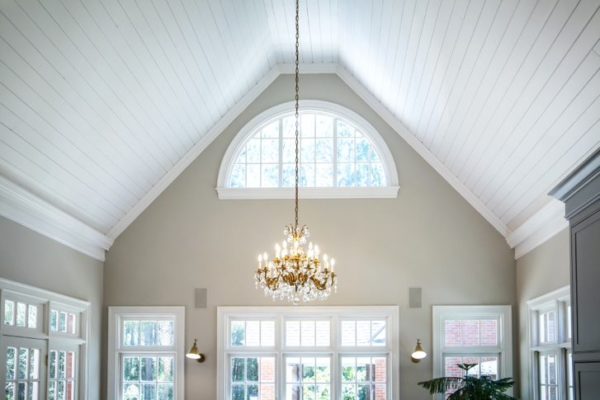 When it comes to lighting your home chandeliers are always a temptation. And as Oscar Wilde once said, "I can resist everything except temptation". Beautiful, elegant and timeless, chandeliers have the same luxurious appeal to them as a decedent chocolate cake. In other words, they're almost always a good idea, especially when you have high vaulted ceilings in your home.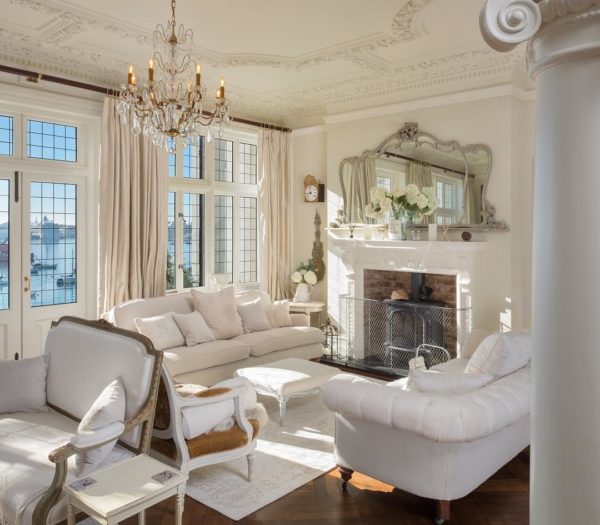 The perfect pair, chandeliers and vaulted ceilings work wonderfully together for many reasons. Firstly, by suspending a chandelier in the middle of your room you instantly create an inviting central focus. This helps the room to flow more naturally, creating a relaxed, social and calming feel in your home. Perfect for master bedrooms, living rooms and dining rooms.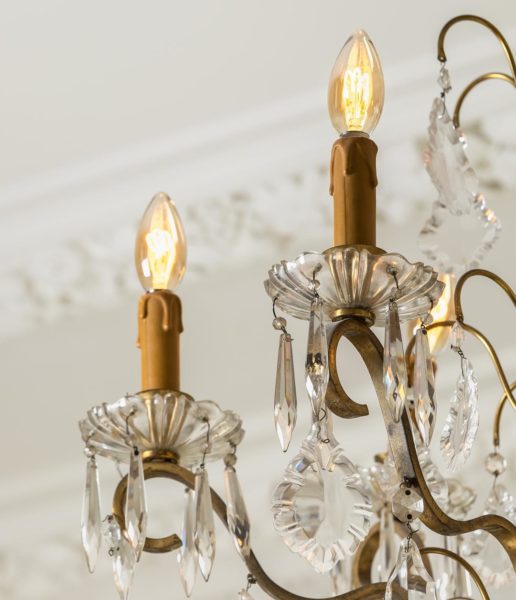 Link: [Pictured: Charing E14 2W Vintage Candle Sunset White LED Bulb]
Secondly, chandeliers light up a room like no other light can. The expression, "you can't hold a candle to it" comes to mind when comparing chandeliers with other light fixtures. Most light fixtures have only a single bulb to brighten a space, however the illustrious chandelier is matchless in its ability to hold numerous light bulbs! Spilling gorgeous, glowing light into a living room or bedroom! And because these show stoppers can hold so may bulbs they are also ideal for bringing attention to some classy, sophisticated light bulbs. Vintage style LED candle bulbs are a particularly fine finish to this look.
The Power of Pendant lights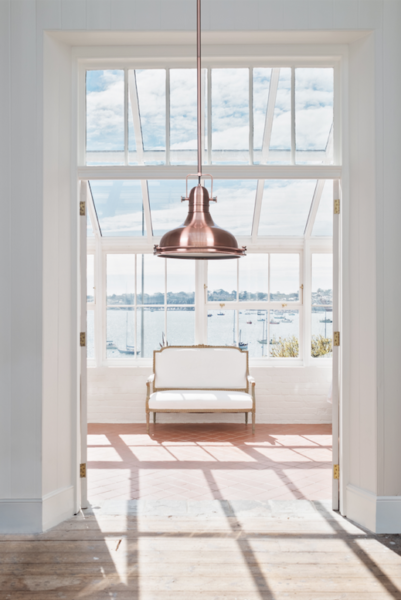 Link: [Pictured: Cambridge Rose Gold Bell Shaped Ship Pendant Light]
Grand, complex and elegant, pendant lights are another great choice when lighting up your high ceilinged home. Unlike the chandelier, pendant lights come in a much greater array of design choices to choose from. From, retro to industrial to French chic, matching a pendant light to the style of your home is a much easier task to tackle.
Pendant lights are also very versatile in how they hang. Floating low over dining room tables or suspended high up in the rafters of a master bedroom or living room. Both these looks will add grader, depth and dimension to a cavernous high ceilinged space.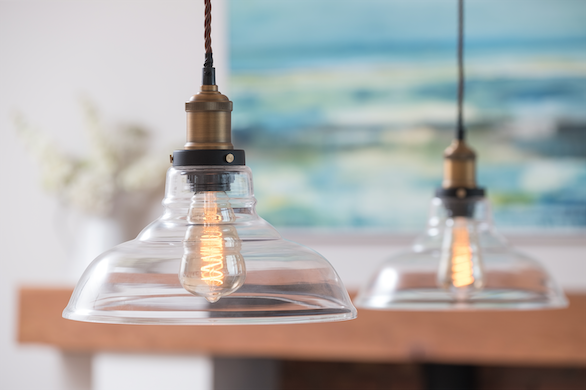 Link: [Romilly Step Clear Glass Pendant Light]
Additionally, pendant lights have the wonderful ability to work well either alone or as a multiple. Instead of having a single, central piece to light up the room, by positioning three or so of the same pendant light in a row you can create an graceful, industrial and high-end look. This will give your home a unique twist.
What's more, a row of pendants won't just look good; they'll also create strong, balanced light too! By spacing out your light sources along the room rather than just in the center you'll be able to shoo away any unwanted dark corners much more effectively. Perfect for evenings and dark rainy days, this clever design classic is so simple but effective.
The Benefits of Layering Lights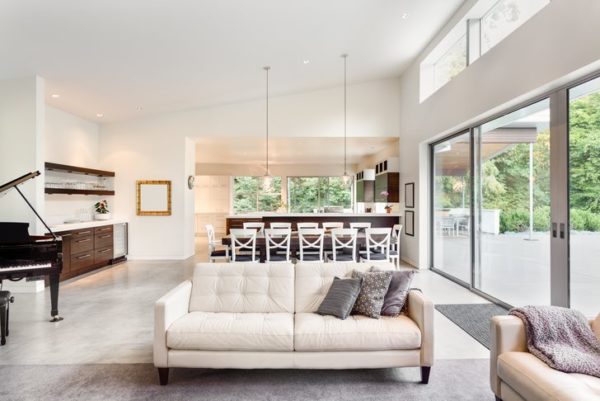 Link: [Downlights]
When it comes to vaulted ceilings another way to illuminate the space is with recessed lighting such and downlights or track lighting, however using these alone is generally not the best of ideas in a high ceilinged room. This is because their effectiveness tends to get lost high up in the rafters. The light from recessed lights alone will be weak and muffled by the large space it's in. But by pairing them with pendant lights and other lighting features on the other hand you'll elevate the height of a spacious room. This will accentuate any bold central light features, a grand a way to finish a room.
The Beauty of Bulb Holders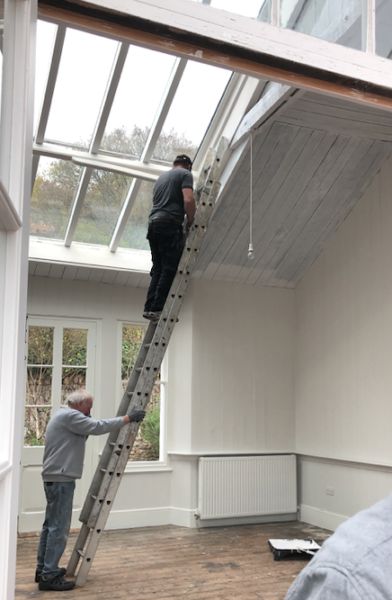 Link: [Bulb Holders]
Often forgotten, anothergreat light fixture you could pair with recessed lighting to give your vaulted ceilings a bit more dimension are the old reliable bulb holders. Hanging a few of these down from high rafters will instantly open up the space and give your home an elegant industrial feel. You really can't go wrong with this shabby design treat!
So that's all for now on our tips and tricks for illuminating your high ceilinged homes! Hopefully we've given you a few ideas that you can take away to help you effortlessly add some light elegance to your vaulted ceilinged living spaces.