Lighting Ideas For Small Rooms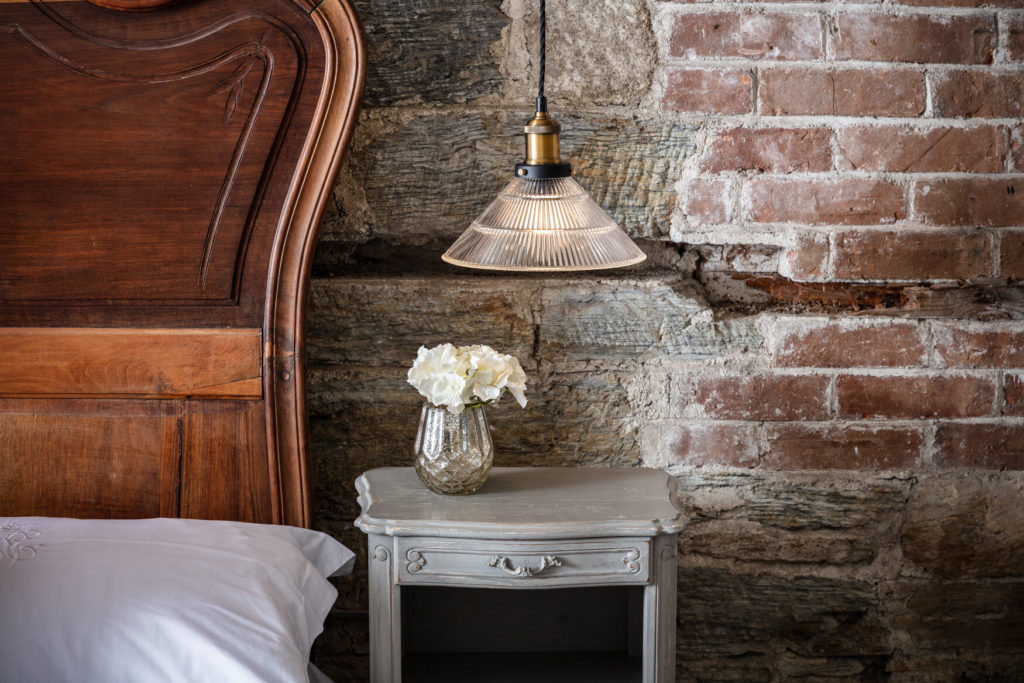 When it comes to decorating a small, or 'bijou' room it shouldn't hinder your creativity and aspirational design. However, we do understand that small rooms can be tricky due to space constraints.
When it comes to lighting a small room, it's the one area you don't want to get wrong. A large light fitting can completely consume the room. Whilst you still need an adequate, and gorgeous light fitting to fill the room with plenty of light when it's needed. Getting the balance right is key.
Not sure how to light your space? Whether it's a small apartment or a small room you're lighting, we explore some beautiful light fittings that will breathe light and space into your room.
Well Placed Wall Lights
Well placed wall lights are a fantastic, functional choice for a small room that's tight on space. Positioning a gorgeous wall light is a must for small bedrooms with space constraints and for adding ambience.
They look perfect fitted next to a bed for additional light, whilst keeping a bedside table clear from clutter.
Add a warming glow to your space with the the Romilly Clear Glass Step Edison Wall Light. An effortlessly stylish addition to any room.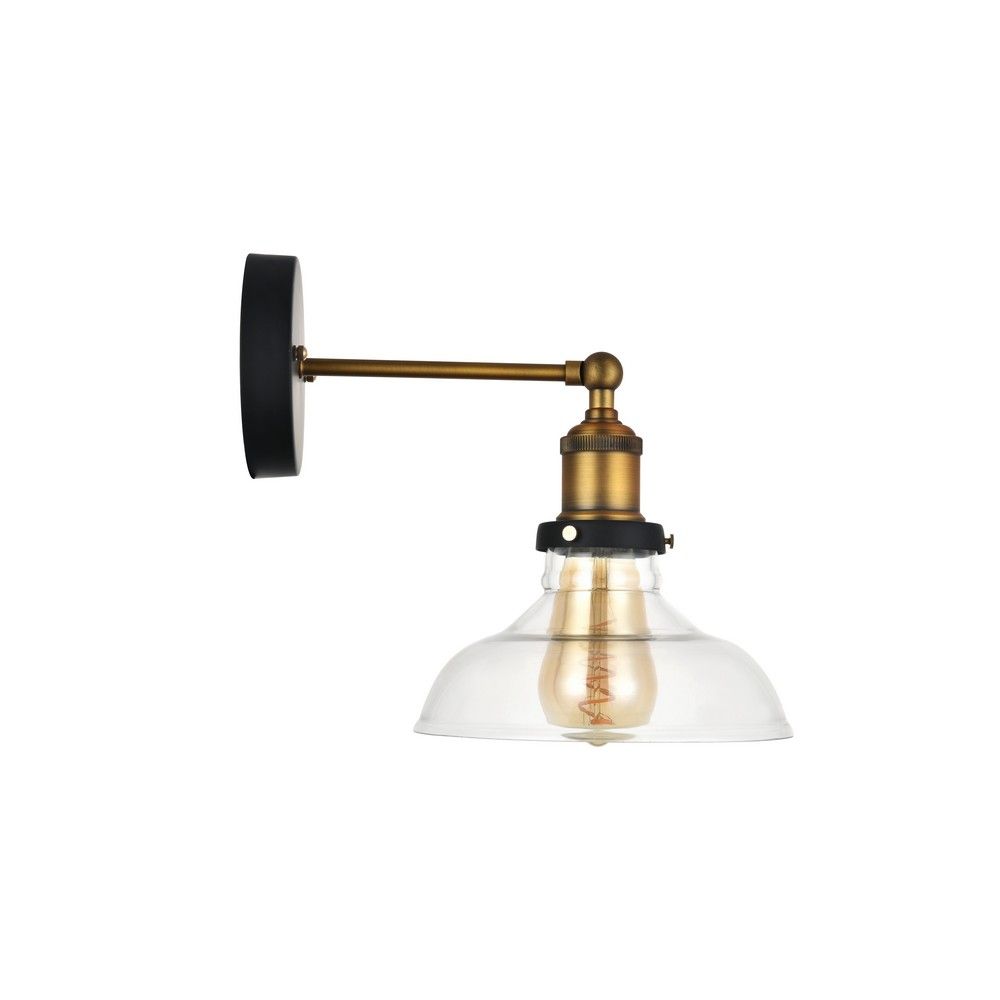 Layering Lighting
When it comes to lighting a small room, you're probably leaning towards the 'less is more' stance which is understandable. But small rooms still need to be well lit. No matter what the size of the room, flooding it with light with a range of different light fixtures can lift the aesthetic of the room.
Having different sources of lighting puts you in control of how you want the room to look. Whether that's flooded with light, or you want to achieve just a warm glow in the evenings.
Mix different light sources including pendant lights, wall sconces and downlights for a subtle look that will still flood the room with light. Adding lights to your bedside by way of a lamp or wall lights will keep things visually interesting.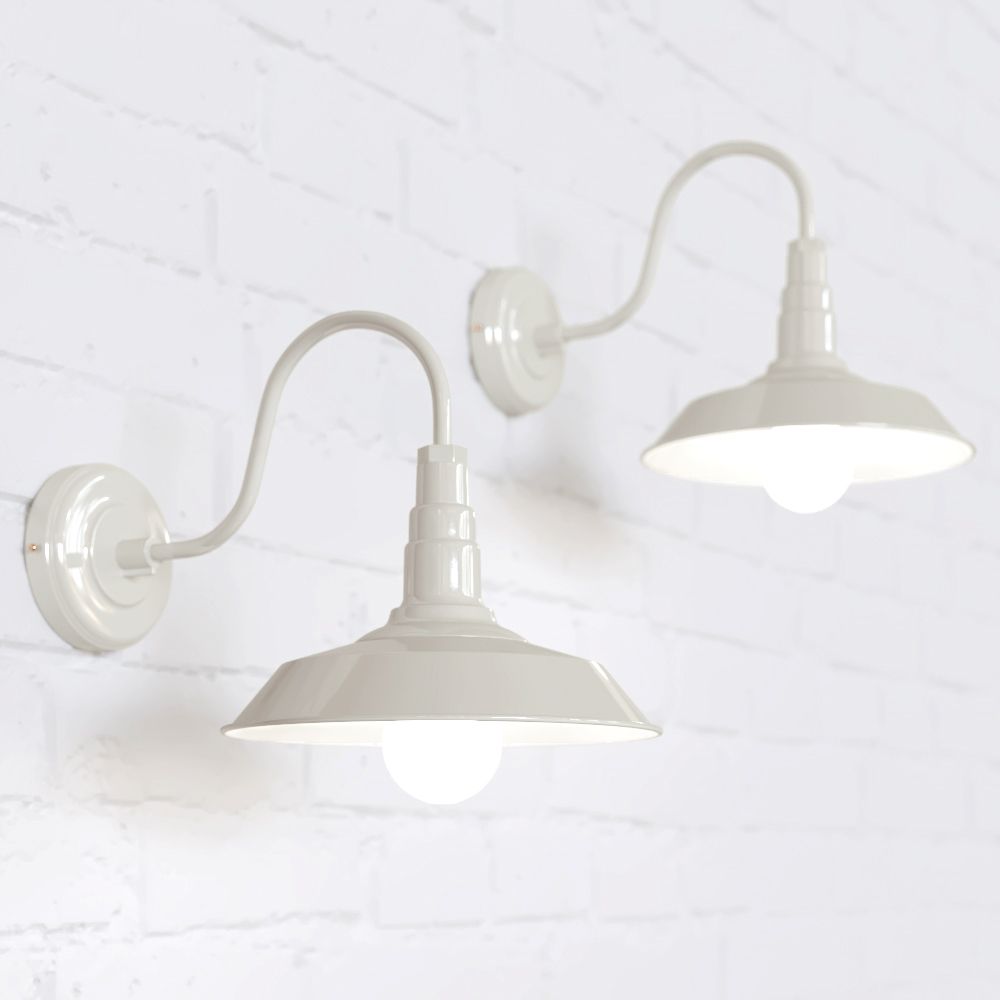 Downlights
If you're looking to create a really minimal room that's well lit and free from any type of overcrowding, downlights are a functional and stylish way to light your room.
There's no way a small room could be classed as being dark and dingy with our new range of high CRI downlights. High CRI lighting benefits you with greater clarity, improved colour differentiation and more 'natural' lighting. Natural lighting is something that's difficult to achieve in any sized room, but it's made that bit easier with our high CRI downlights.
This Brushed Gold downlight looks stunning situated in industrial, contemporary or traditional interior settings, with its IP65 rating making it suitable for use in both kitchens and bathrooms where space is limited.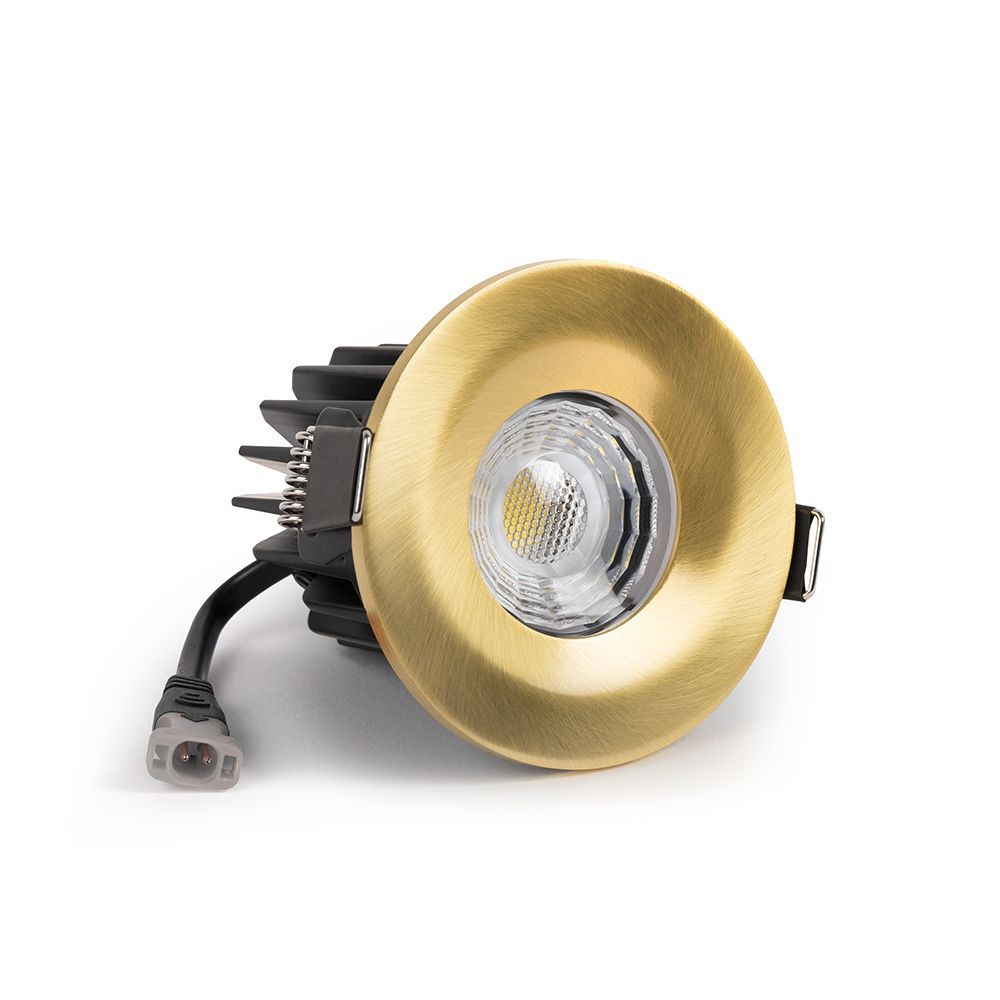 Be Bold
Small spaces can still be captivated by bold lighting without being seen as overpowering the room. Liz Wilson, designer of MC1R Studio says "Small spaces present an opportunity to get out of your comfort zone and do something you might hesitate to try in a bigger space".
Our mini Ganton pendant lights are well suited to small spaces as they're not intrusive, but available in a range of different colours, it's an easy way to bring in a gentle pop of colour. Plus, their adorable shape means they work just as well in a row as they do on their own.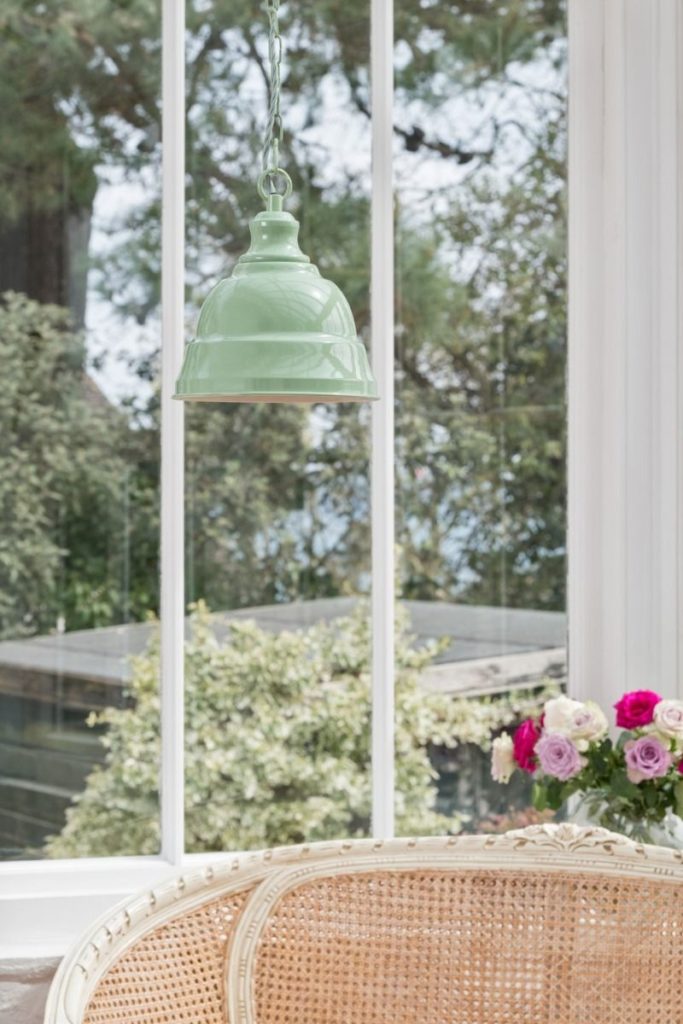 Bulb Holders
For lighting that oozes simplicity and style, opt for an exposed pendant bulb.
This is a fabulous option for a small space because it's as simple and stripped down as it gets. This is well suited to industrial rooms or those that desire a quirky edge.
Fit one of our LED bulbs into the bulb holders, style it your way.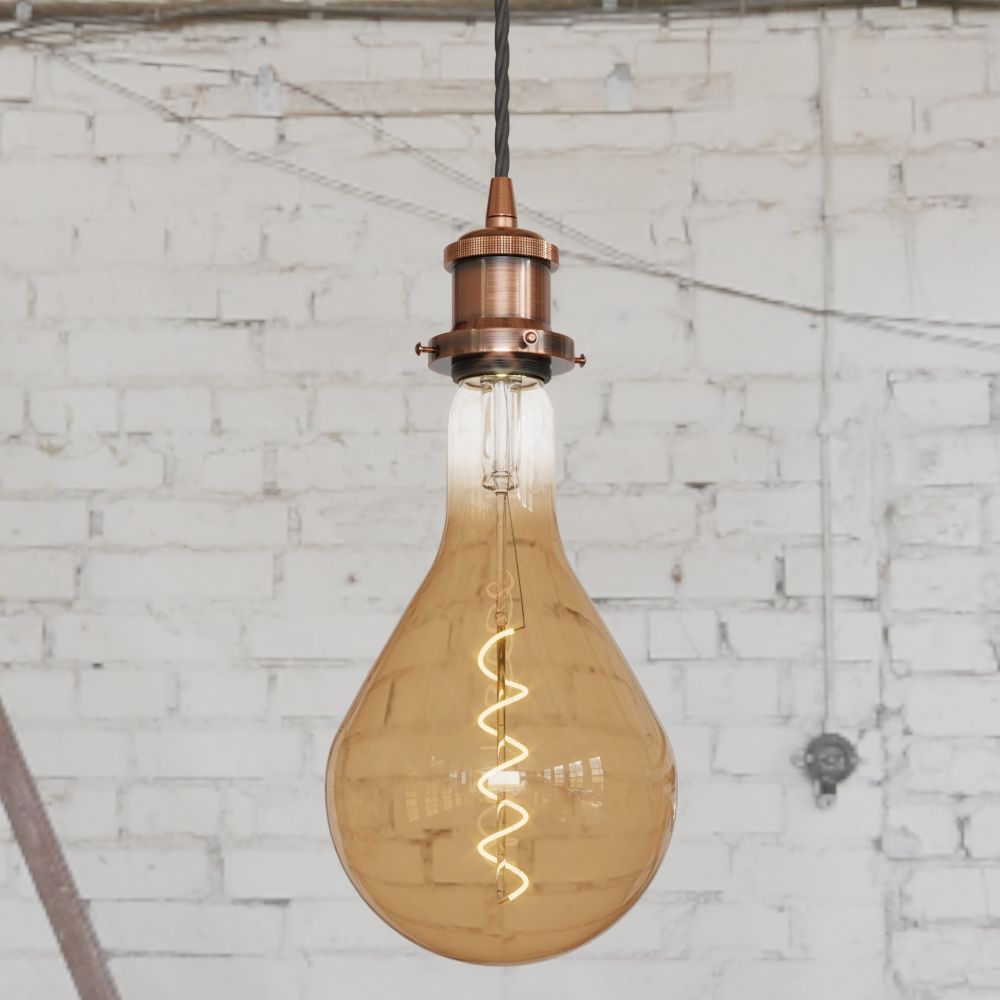 There's no need to let your small space dictate the way you light your home, there's so many gorgeous ways to uplift and make the most out of your room.
[related_products]