Interiors With Curvature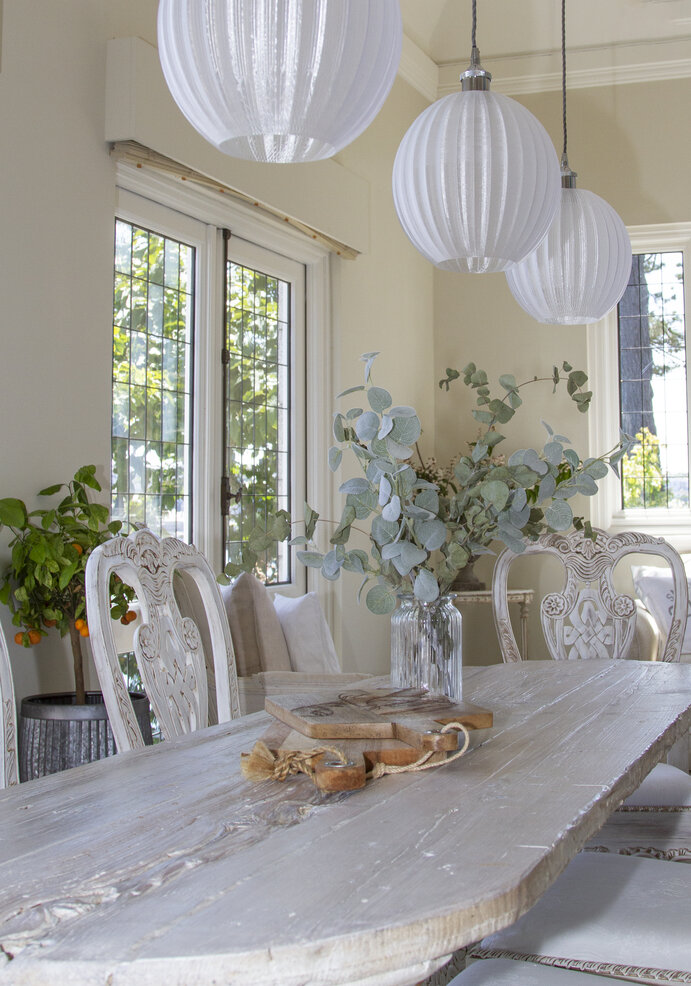 Forget curb appeal, it's all about the curve appeal inside your interiors this year. Curvature in interiors creates accentuated lines that will soften the space, and make it feel more inviting.
Whether it's adding a curved archway to a narrow hallway to lengthen and draw you in, or opting for a curved kitchen island. Those sleek lines are perfectly formed, and create a gorgeous aesthetic.
Let's explore this up and coming trend to see how you can incorporate those perfectly formed curves into your home interiors.
Interiors With Curvature Ideas
Curved Archway
If your home is undergoing a complete renovation you have the option to introduce architectural curves that will greatly enhance, and add visual interest to your property.
A curved archway is a thoughtful, and useful way to make a hallway feel larger, whilst softening the interior and drawing you through to the other rooms.
Curves could also be created in alcove storage, whilst this will reduce the height, it adds a better finish and helps to tie the section together.
Curved Kitchen Island
Curved kitchen islands are a wonderful extension to a stylised kitchen. Kitchen islands are renown for creating a central, light and airy hub that's perfect for socialising. Whilst a curved kitchen island adds that little bit of extra softness than those harsh lines.
Even if you opt for a more traditional, shaker style kitchen you can incorporate the beauty of curves into the space. 
Pair with a set of kitchen island chairs that have curved backs and seats to carry those curves throughout the rest of your interiors.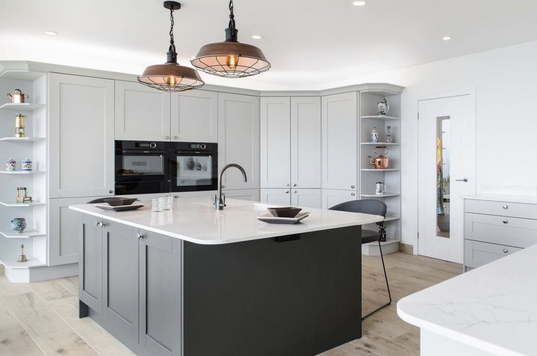 Perfectly Curved Lighting
Curved lighting adds great visual impact to a space, whilst it also creates a gorgeous balance and space, especially when lights are hung as a row over a kitchen island, or dining table.
The Baltic Fluted Globe Clear Water Pendant Light delivers a stunning aesthetic that is also working to rid our oceans of plastic. As shown, it looks fabulous when hung in a row of odds over a dining table. Pair with a curved dining table to really elevate those curves.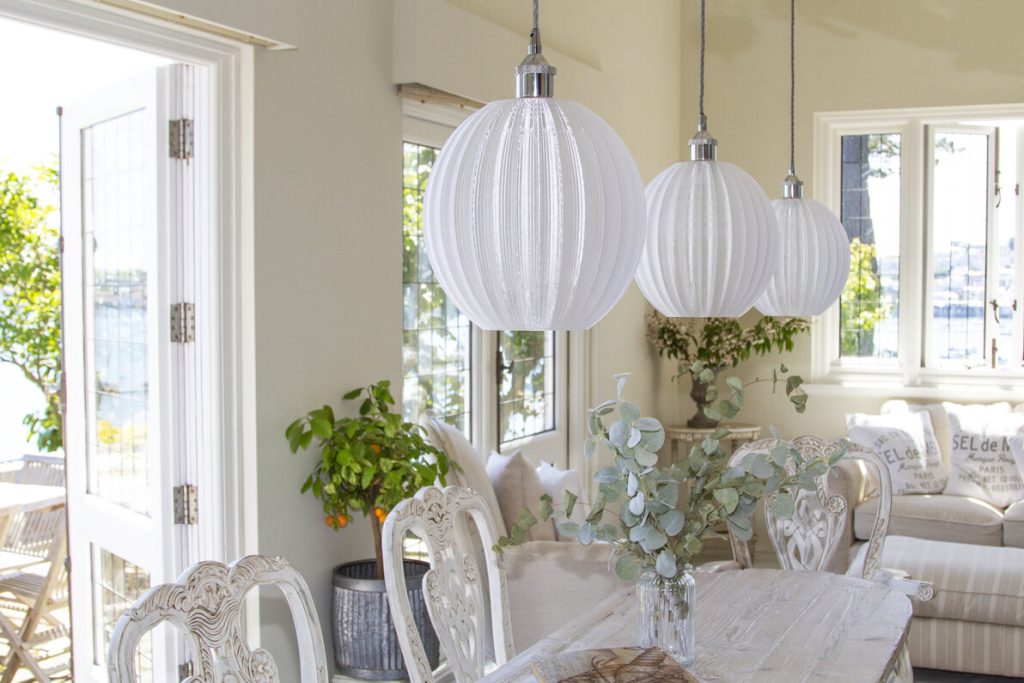 For a real show-stopping statement, the Hollen Globe Timeless Brass Glass Pendant Light will elevate and transform a hallway. Hang in front of a curved archway for a soft, yet exquisite view that is perfectly well balanced, and formed.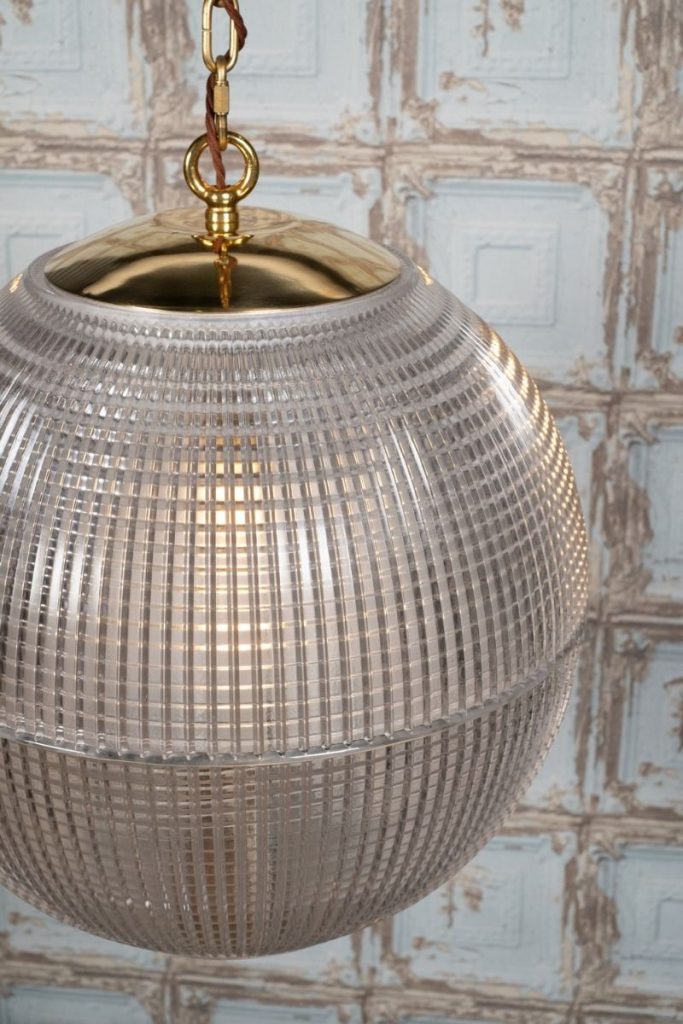 Curved Furniture
Accentuate the curves in your living room or bedroom with rounded furniture such as round coffee tables, round pouffe seats and curved chairs.
Or why not add a more subtle touch with an arched mirror over a fireplace, sculptures and wall art.
Arched Mirrors
Mirrors are one of the best ways to broaden your visual space. They reflect light and make even the smallest space feel instantly bigger.
An arched mirror adds a little bit of extra softness to the space, whilst the curved lines help to broaden the visual of the room.
Add them to any areas that need an extra lift, or to create a focal point such as in a hallway or above a fireplace in a living room.
Curvature in interiors is a well suited style to a multitude of home decor styles that don't put emphasis on clean, straight lines. The benefit of the perfectly formed curves is that they add softness to a space, whilst visually lifting and adding definition.