Glass Pendant Light Ideas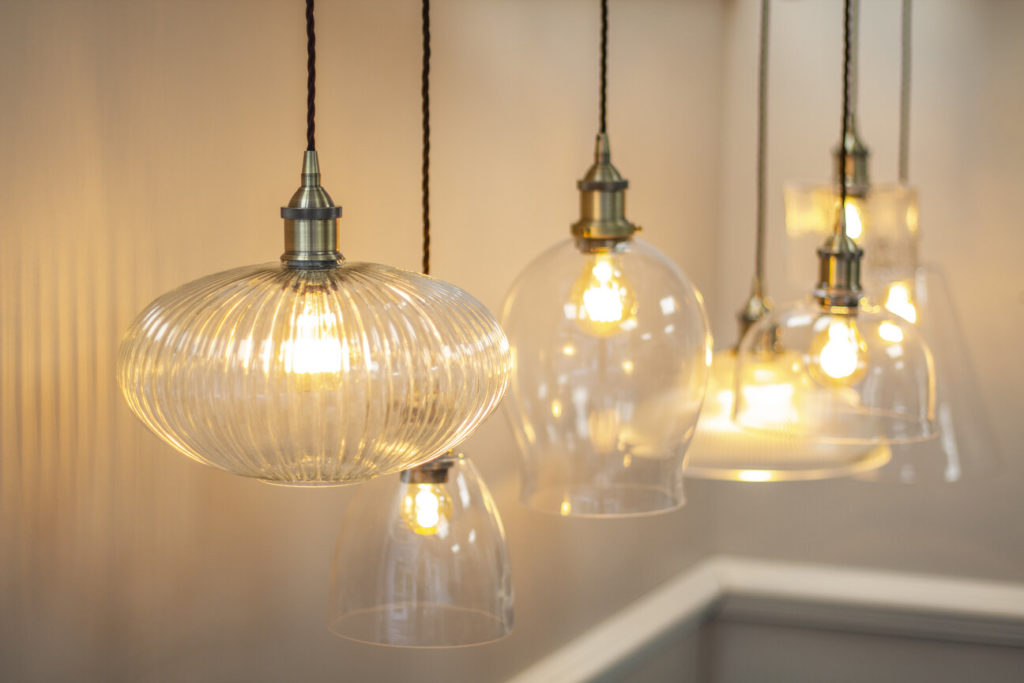 We're delighted to announce the launch of our newest collection, The Glass Library Collection. The extensive collection of glass pendants will disperse and reflect light, ensuring you get the most from your lighting. This makes them adaptable for every room, shape and size.
The choice of finish and cable creates an unprecedented amount of unique combinations. An exciting opportunity to construct a beautiful glass light with the exact colour match to perfectly compliment your space.
These glass pendant light ideas for your home will help to transform and illuminate your space. Let's meet the collection...
The Glass Library Collection
Austen Frosted Glass Pendant Light
The classic Austen step dome pendant light is a feast for the eyes. Providing ample lighting to your abode, this glass pendant would look sensational in a row over a breakfast bar.
The choice of bulb fitting and cable allows you to create a unique light that fits the setting of your home perfectly.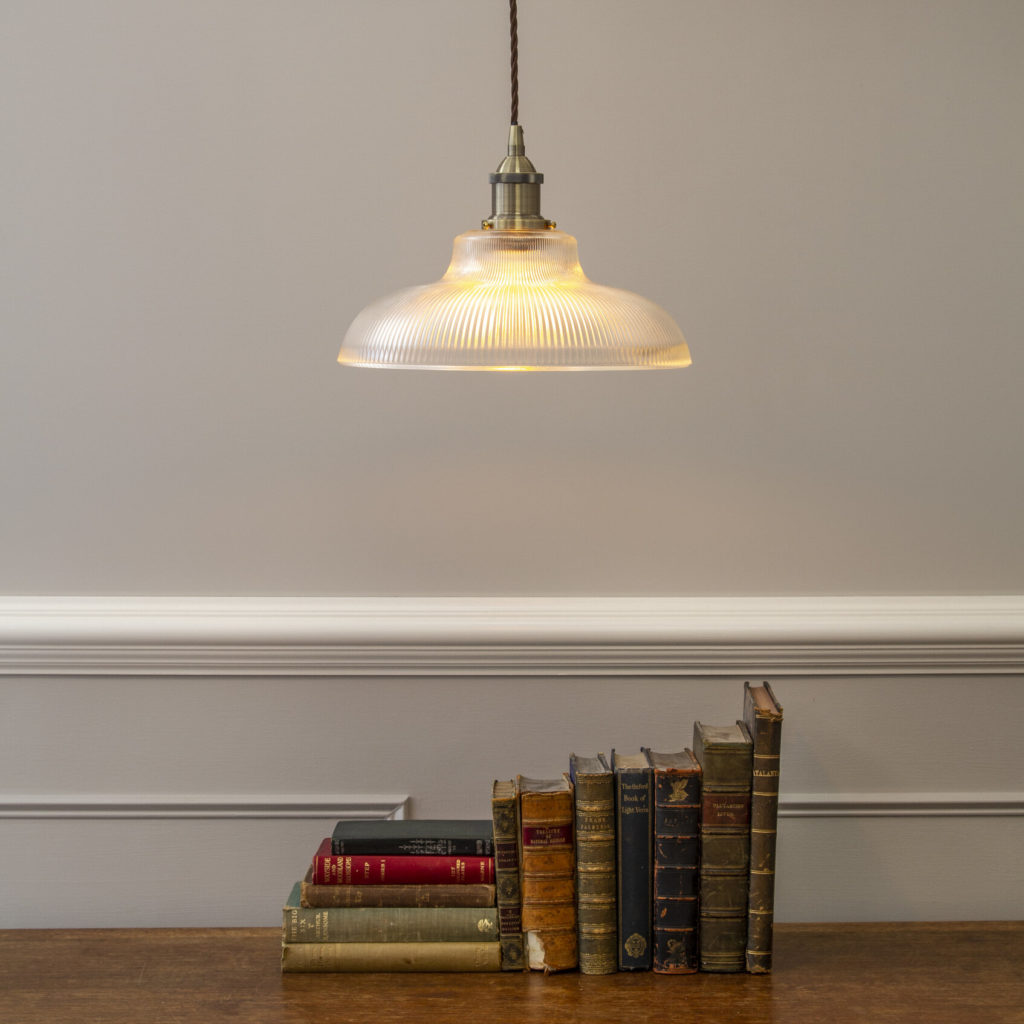 Rosetti Clear Glass Pendant Light
The Rosetti features a beautiful funnel like shape, widening at the bottom to provide ample, swathes of beautiful light. This smaller pendant light would suit a multitude of spaces. Hang as a row over a breakfast bar or hang a single in a hallway or bedroom.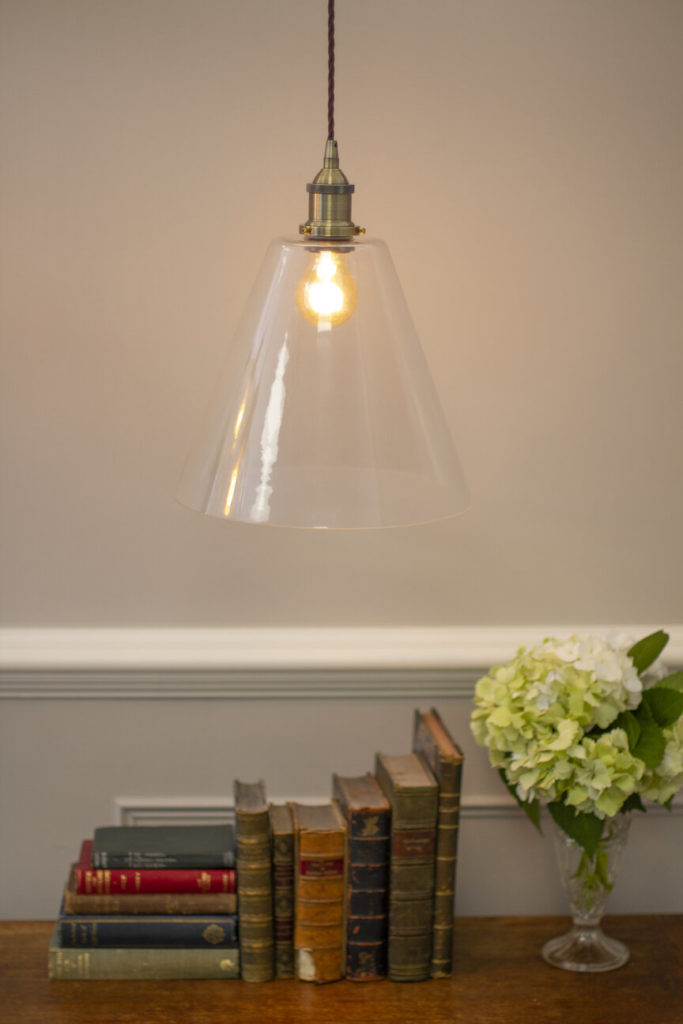 Henley Ellipse Fluted Glass Pendant Light
The Henley is a real showstopper. The fluted glass provides a classic, sophisticated look which softens the emitted light, casting delicate and subtle patterns on its surroundings.
This light looks fantastic in a multitude of different settings from hallways and bedrooms to breakfast bars.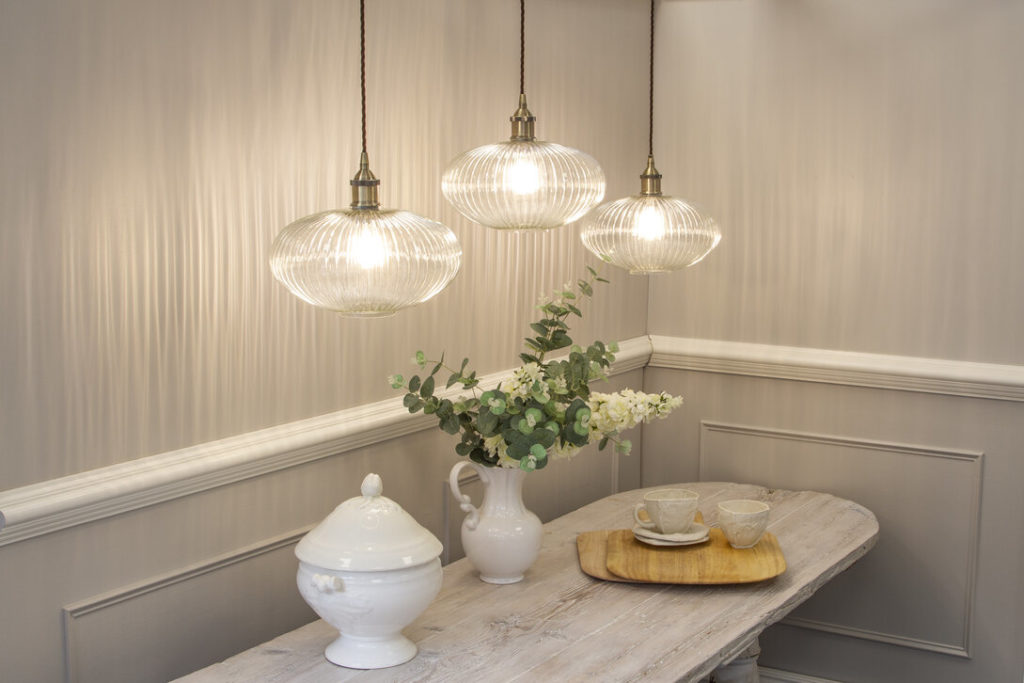 Larkin Clear Glass Pendant Light
Beautifully formed, the light distributes out evenly along the lines of the smooth curved shape of the Larkin. This exquisite glass pendant looks superb strung in a row of 3 above a breakfast bar or dining table.
Marlowe Clear Glass Pendant Light
The stunning undulating curve of the Marlowe makes this a truly classic, and timeless shape. The clear dome will provide swathes of beautiful light, team as a row of 3 over a dining table for a focal centrepiece in the room.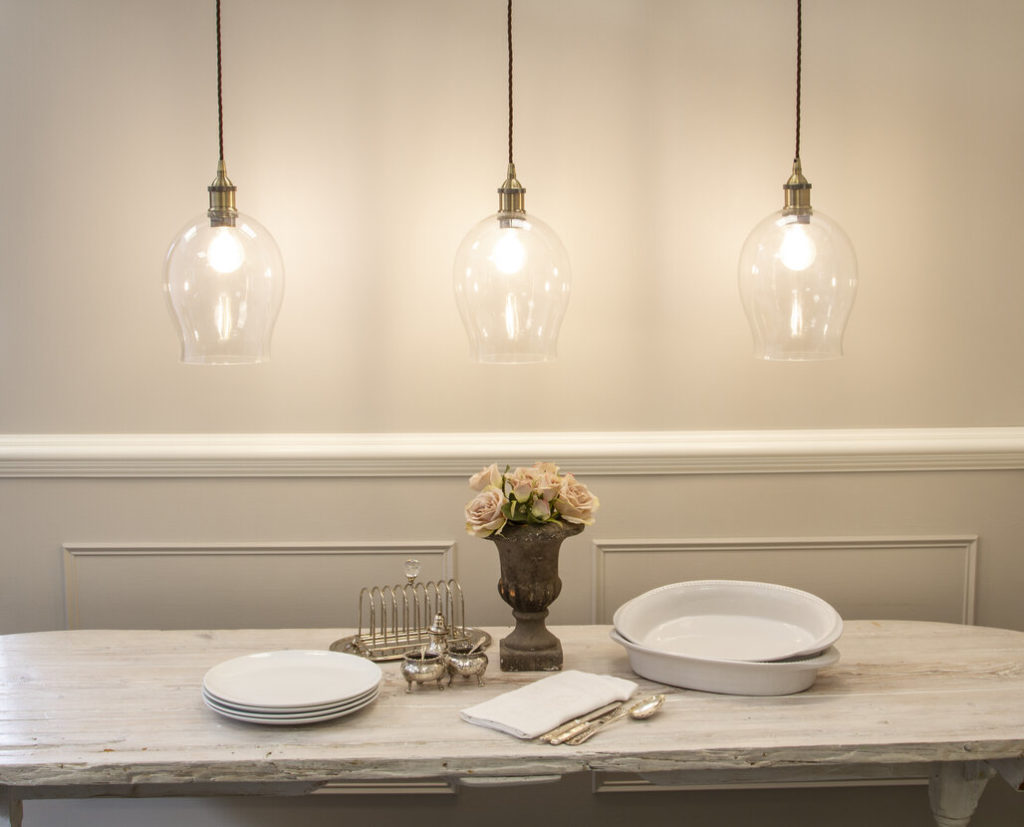 Henley Cylinde Petite Fluted Glass Pendant Light
These cylindrical pendant lights feature hand blown, fluted glass for a unique and beautiful finish. Combine with your choice of bulb holder including black nickel, gold, nickel, copper, brass, nickel and chrome.
Montagu Dappled Glass Pendant Light
Make a statement with the Montagu glass pendant light. Featuring a charming cuboid shape, they look great as a trio or hung on their own. The shade casts out an ambient distribution of light for a light and airy space.
Explore the full Glass Library Collection to find the perfect style for your home.